Paloma Navares







Paloma Navares is an interdisciplinary Spanish Artist.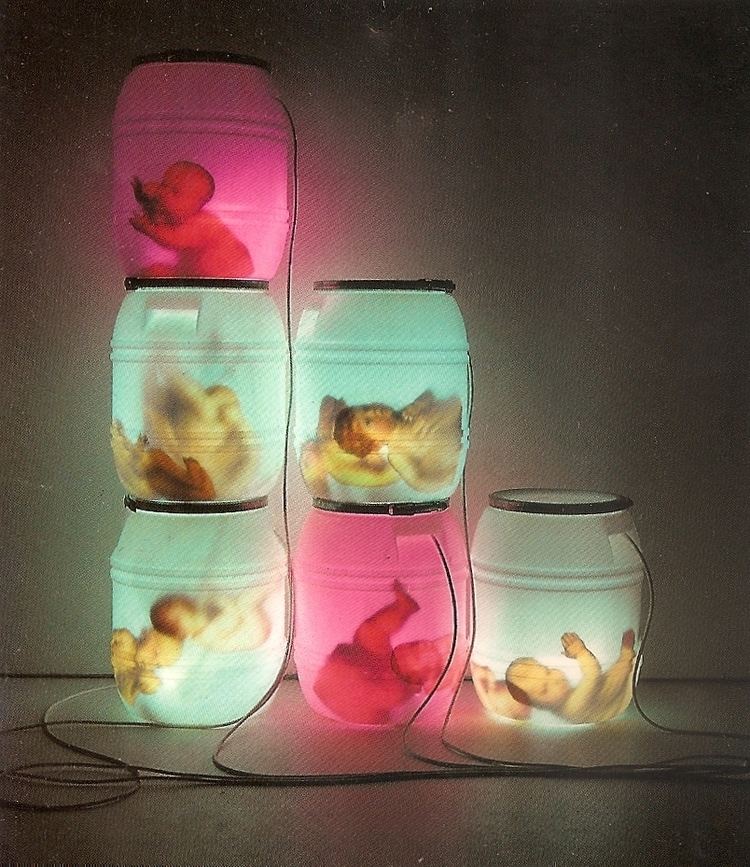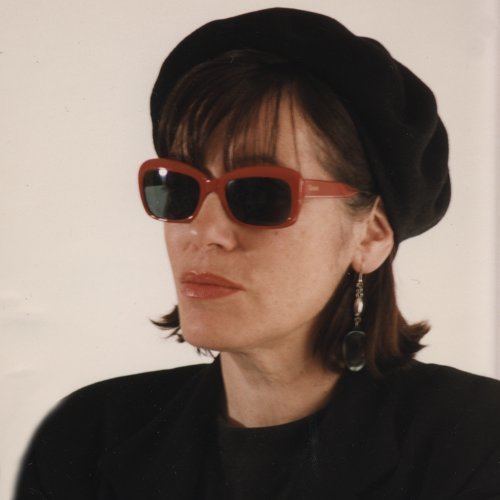 Paloma Navares was born in Burgos, Spain. She lives and works in Madrid and Alicante in Spain. She is the mother of Begoña Muñoz, film maker David Muñoz and visual artist Paloma Muñoz. She works with technology, space, light and other techniques to create her own personal plastic language; she also teaches art, i.e. the course Sculpture, Object, Installation at the Salzburg International Summer Academy from 1999 until 2002 (1) in Salzburg, Austria. She has curated and managed international art events such as in 1986 the cycle of videos and installations Culture and New Technologies called Processes at the Centro de Arte Reina Sofia in Madrid. In 1984 and 1986 she directed the Video Festivals I and II in the Circulo de Bellas Artes in Madrid. In 1985 she managed the New Video & Technologies Contest in the Circulo de Bellas Artes in Madrid; in 1998 she organized the exhibition Images and Photography at the Huesca Image Festival and again in the 45th International Photography Salon of Oviedo. Her first audiovisual work was related to dance and performance. In 1985-1986 she created Seravan; A Song for a Fallen Tree and Origin and Moonlit Nights which were mainly exhibited in art centers and museums in Europe. In 1997-98 she did the scenery design for The House of Forgetfulness and Bodies of Shadow and Light with the company Lanonima Imperial. In 2004 she did a scenery design project for the opera Juana in the opera in Halle. Since she began her art career in 1979 she has exhibited in more than one hundred venues around the world and her work has been seen in fairs and art biennials. Her work can be found in museums, institutions and private and public collections.
Her search for subjects with a social background have led her to delve ever more deeply into the world of woman, her rituals, customs and traditions. Paloma's plastic language is based on the idea of hybridisation supported by the use of mixed media, combined disciplines and often, the use of industrial materials. Photography, video, sound and light all work together in her installation art, sculptures, objects and collages.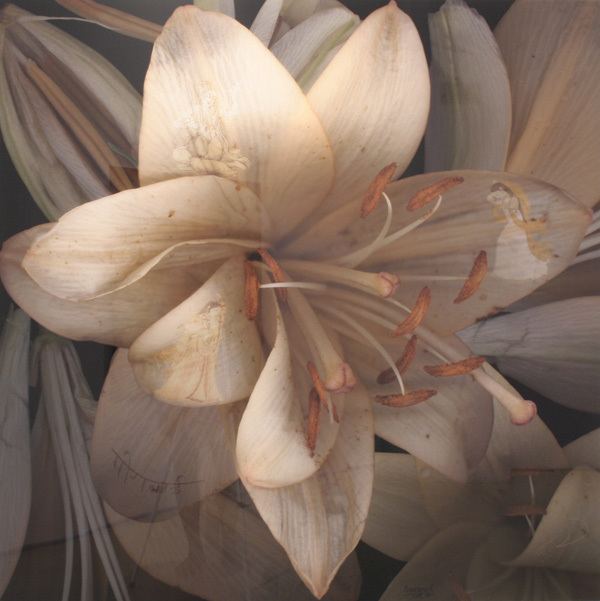 2015.Gender in art. MOCAK. Cracovia. Polonia.
2014.V Bienal de Arte Contemporáneo. Fundación Once. Espacio Centro Centro Cibeles. Madrid. Spain.
2013.Reflection Cruise. The Celebrity Art Collection, 1990-2012.* Itinerante por Estados Unidos.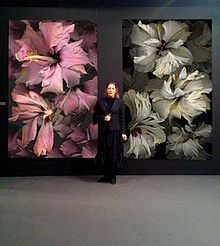 2012.Piretti Art Gallery. Knokke-Le Zoute. Bruselas. Bélgica.
2011.Complutense University of Madrid. Spain.
2010.MAM Mario Mauroner Contemporary Art, Vienna. Viena. Austria.

2009.Other Wildernesses. (Other Heathlands) Women's' worlds Intinerary
2008.I Poznan Biennale 2008. Poznan. Poland.
2007.Chiesa di Santa Eulalia dei Catalani. Palermo. Italy.
2006.Museum of Fine Arts of Santander, Spain.
2004.Savings Bank of Burgos Art Center. Burgos. Spain.
2003.King Alfonso Henriques Foundation. Paço de Sousa. Oporto. Portugal.
2002.Art Hall in Emden, Germany.
2001.Modern Art Museum. Oostend, Belgium.
2000.Kunstsammlun. Nordrhein-Westfalen, Düsseldorf. Germany.
1999. Residence Gallery Museum. Salzburg, Austria.
1998.Sala Ibere Camargo. Porto Alegre. Brazil.
1997.Alejandro Otero Museum. Caracas. Venezuela.
1996.Overbeck-Gesellsghaft. Lübeck. Germany.
1995.Fifth Centennial, Le Zitelle. Bienniale Area. Venice, Italy.
1994. Kunsthallen Brandts Klaedefabrik. Odense. Denmark.
1992.Modern Art Museum, Stiftung Ludwig. Vienna, Austria.
1991.Montrouge Art Center. Paris, France.
1986. Queen Sophia National Art Center. Madrid. Spain.
1985.Juana de Aizpuru Gallery. Sevilla. Spain.
Travesia. Paisajes de interior.1987-2010. Universidad Complutense de Madrid (in English and Spanish). 2011. ISBN 978-84-96701-43-4.
Otros paramos. AECID (in English and Spanish). 2009. ISBN 978-84-8347-115-9.
Dell'Anima ferita. Comune di Sassuolo (in Italian and Spanish). 2007. ISBN 84-88252-58-7.
Del alma herida. Instituto Cervantes (in English and Spanish). 2006. ISBN 84-88252-58-7.
Nueva tecnología. Nueva iconografía. Nueva fotografía. Fotografía de los años 80 y 90 en la colección del Museo Nacional Centro de Arte Reina Sofía. Juan March Foundation Art and Science Publishing House (in Spanish). 2004–2005. ISBN 84-7075-522-6.
Travesía 90–03. CAB Art Center of the Burgos Savings Bank (in English and Spanish). 2004. ISBN 84-87152-93-7.
Espacios Fronterizos. Pilar and Joan Miró Foundation (in Catalan). 2003–2004. ISBN 84-89034-64-8.
Stand by. Municipal Museum of Málaga (in English and Spanish). 2002–2003. ISBN 84-87035-93-0.
Al Filo. Art and Technology Foundation of Telefonica (in English and Spanish). 2003. ISBN 84-89884-40-4.
Milenia, del corazón y el artificio. Residenzgalerie Salzburg (in English and German). 1999. OCLC 902205266.
Pendientes del corazón. Town Hall of Girona and the Caixa de Catalunya Foundation (in Catalan and English). 1998. Dip. Legal. GI-833/98.
Recipiente de lágrimas. Sa Nostra Center (in Catalan, English and Spanish). 1998. ISBN 84-89632-61-8.
Luces de hibernación. Junta de Castilla y León (in Spanish). 1997. ISBN 84-7846-558-8.
Fragmentos del jardín de la memoria. Telefonica Art and Technology Foundation. (in English and Spanish). 1996. ISBN 84-89043-05-1.
Nymphen, Venus, Evas und andere Musen. Overbeck-Gesellsghaft. Lübeck. (in German and Spanish). 1996.
Otros Paraísos. Museum Moderner Kunst, Stiftung Ludwig. Vienna. (in German and Spanish). 1992. ISBN 84-7952-077-9.
Paloma Navares Wikipedia