St. Josephs College of Engineering and Technology




• Official Malayalam, English


15.93 km2


Kottayam



Pala (Malayalam: , also written as Palai), is a municipal town 28 km east of Kottayam in the Indian state of Kerala, spread over an area of 15.93 km2. It is situated 173 km North from the state capital Thiruvananthapuram, on the banks of the Meenachil River and is the headquarters of the Meenachil Taluk and the Pala Revenue Division. It is the one of the main gateways to the southern high ranges of Western Ghats. Pala connects to highranges through Thodupuzha and Kanjirappally taluks.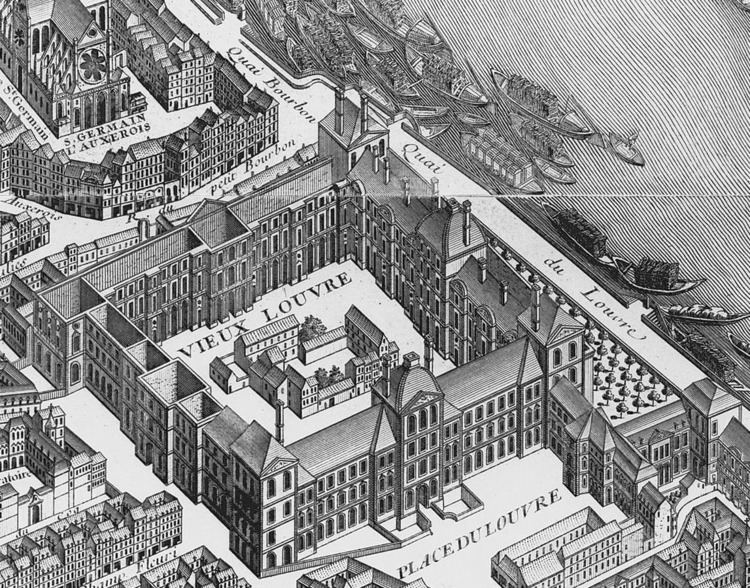 Pala was part of the erstwhile princely state of Travancore, and was ruled by the "Travancore Rajas" for a long time.before the annexation to Travancore The local chieftains were "Meenachil Karthas". The first royal Kartha families were known as Njavakattu Karthas. They had a title called "Damodara Simhar" and they were rulers of a small kingdom called "Meenachil" which is todays Palai (Kottayam district),they were related to the ancient Pandya race and believed to have some Rajput connection also their "kula Devatha" is "Ambadevi".
They ruled Meenachil taluk and were instrumental in promoting the Christian settlement in this place. Later they were defeated by the Travancore army of Dharma Raja (successor of Marthanda Varma) and their kingdom was annexed to Travancore (the ruling king committed suicide). All their male folks including boys were slaughtered. However, the ladies were spared. Also, the Travancore king gave them pension. The family had a successor only after a very long gap due to this genocide by the Travancore forces.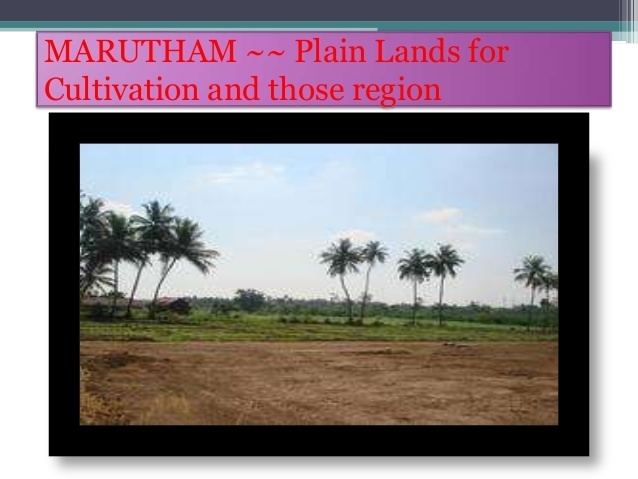 Located at 9.7°N 76.7°E? / 9.7; 76.7, Pala is 56.7 meters above MSL. Nearby towns are Kottayam, Ponkunnam, Erattupetta, Thodupuzha and Changanassery. Pala is on the Main Eastern Highway (Muvattupuzha - Pathanamthitta- Punalur Road / SH - 08). The state highway SH-32 (Ettumanoor to Poonjar) also passes through Pala.
Palai is one of the main Christian cultural centers in Kerala. Population of Palai is predominantly Saint Thomas Christians who trace their origins to the evangelistic activity of Thomas the Apostle in the 1st century.
Haute Cuisine is a 2012 French comedy-drama film based on the true story of Daniele Mazet-Delpeuch and how she was appointed as the private chef for Francois Mitterrand. The original French title is Les Saveurs du Palais.
Appam and Stew is a favorite breakfast dish of Syrian Christians. Appams, kallappams, or vellayappams are rice flour pancakes which have soft, thick white spongy centres and crisp, lace-like edges.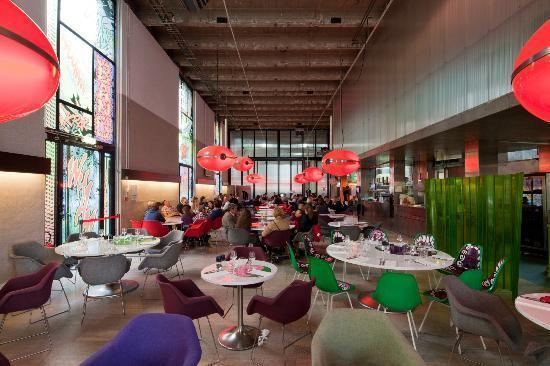 Stews are prepared by gently simmering meat, potatoes and onions in a creamy white sauce flavoured with black pepper, cinnamon, cloves, green chillies, lime juice, shallots and coconut milk. Meat used is either chicken,mutton, duck or beef. Cassava is a mojor staple food of the region which is often ate with "Meen Mulakittathu" or "Meen vevichathu" (fish in fiery red chilly sauce).
Pesaha Appam is the rice bread made by the Saint Thomas Christians to be served on Maundy Thursday night. Traditionally, Pesaha Appam is served in a ceremonial manner on Maundy Thursday night in Syrian Christian households. The head of the family cuts the appam, dips it in paalukurukku (syrup) or Pesaha Pal (made of coconut milk), and serves it to the other family members.
Syrian Christian beef ularthiathu is a beef dish cooked with spices. Other dishes include Piralan (chicken stir-fries), Meat Thoran (dry curry with shredded coconut), sardine and duck curries, and Meen molee (spicy stewed fish).
Palai Wikipedia
(,)http://upload.wikimedia.org/wikipedia/commons/b/b5/Palais_du_Louvre_on_the_map_of_Turgot_1739_-_Kyoto_U.jpg(,)http://greatergreater.com/images/201008/021014.jpg(,)http://www.gutenberg.org/files/34472/34472-h/images/fig12.jpg(,)http://andrewlawrenceking.files.wordpress.com/2013/08/theatre-palais-cardinal-louis-xiii.jpg(,)http://transform.fairfaxregional.com.au/transform/v1/crop/frm/silverstone-feed-data/35e44fe7-2ef1-4ffd-b7e4-9f6832a938d9.jpg/r0_0_2586_2023_w1200_h678_fmax.jpg(,)http://cultureandstuff.com/wp-content/uploads/2011/06/Plan_de_Turgot_palais-royal1.jpg(,)http://www.writersinparis.com/images/78-B-81882.jpg(,)http://www.louvre.fr/sites/default/files/imagecache/940x250/medias/medias_images/images/louvre-histoire-louvre-image-carrousel.jpg%3F1320512299(,)http://31.media.tumblr.com/tumblr_me9qxqMHJs1r7auhs.jpg(,)http://www.paulbowles.org/casaitalia1.png
(,)http://image.slidesharecdn.com/fivelandscapeofancienttamilnadu-140220014100-phpapp01/95/five-landscape-of-ancient-tamilnadukurinji-mullai-marutham-neythal-palai-7-638.jpg%3Fcb%3D1392860510(,)http://image.slidesharecdn.com/ujtyjnhhsdqqyxro1uyn-signature-a8f2363c5b4e5bff8852309a0726eebdae26ceb009c675e834c3b93f6ac61022-poli-140715000430-phpapp02/95/discrimination-of-women-in-the-muthuva-tribal-community-of-tamil-nadu-a-study-in-the-light-of-the-epic-silappatikaram-16-638.jpg%3Fcb%3D1405382950(,)http://image.slidesharecdn.com/fivelandscapeofancienttamilnadu-140220014100-phpapp01/95/five-landscape-of-ancient-tamilnadukurinji-mullai-marutham-neythal-palai-4-638.jpg%3Fcb%3D1392860510(,)http://image.slidesharecdn.com/oqdxgrar5s4gtbqnwo9f-140519012047-phpapp01/95/tamil-ettuthokai-25-638.jpg%3Fcb%3D1400484770(,)http://upload.wikimedia.org/wikipedia/commons/6/66/Agasthiyamalai_range_and_Tirunelveli_rainshadow.jpg(,)http://www.team-bhp.com/forum/attachments/travelogues/1097910d1371374558-south-eastern-tamil-nadu-trip-summer-vacation-dhanushkodi-1.jpg(,)http://cache3.asset-cache.net/gc/148309519-kalalau-valley-na-palai-reserve-on-kauai-gettyimages.jpg%3Fv%3D1%26c%3DIWSAsset%26k%3D2%26d%3DtmTnZ%252FicBenahQ3QFIopLKLjXAkmWkdUkCVUpld%252BQyj6T19X8cBd%252Bnof4743Ah5Zd%252Fl%252F90N9PCYslNiaXLSBuA%253D%253D(,)http://i.ytimg.com/vi/v7pT4wbaTck/0.jpg(,)https://c2.staticflickr.com/8/7126/7705754960_163a057226.jpg
(,)http://www.palaisnamaskar.com/media/93471/le_namaskar_1.jpg(,)http://media-cdn.tripadvisor.com/media/photo-s/02/c0/aa/0c/palais-de-tokyo.jpg(,)http://hipparis.com/wp-content/uploads/2011/09/Salle-de-Restaurant-Mini-Palais-1-%25C2%25A9-Vincent-Krieger-copy.jpg(,)http://hipparis.com/wp-content/uploads/2011/09/MINIPALAIS_Vincent-Krieger_14-copy.jpg(,)http://marchedimanche.typepad.com/.a/6a0133f2f2bd95970b013488f9d6ca970c-800wi(,)http://www.grandpalais.fr/visite/focus/chapter3/rotonde/gallery_rotonde/01_00.jpg(,)http://www.orgyness.com/wp-content/uploads/2013/06/restaurant-du-palais-royal-paris-2.jpg(,)http://media-cdn.tripadvisor.com/media/photo-s/02/24/1e/10/palais-soleiman.jpg(,)http://www.grandpalais.fr/visite/focus/chapter3/rotonde/gallery_rotonde/01_01.jpg(,)http://media-cdn.tripadvisor.com/media/photo-s/05/0f/a7/67/restaurant-du-palais.jpg(,)http://gharnata.com/images/slider1.jpg(,)http://cdn.homedit.com/wp-content/uploads/2009/10/Nomiya-Space-Restaurant-at-Palais-de-Tokyo3.jpg(,)http://www.paris-paris-paris.com/var/paris/storage/images/media/images/tokyo_eat_palais_tokyo/77239-2-eng-GB/tokyo_eat_palais_tokyo_large.jpg(,)http://images.restopolitan.com/restaurant/le-palais-marocain/301195/Detail.jpg(,)http://epykomene.com/epyblog/wp-content/uploads/2012/12/Le-Mini-Palais.jpg
(,)http://mutual-heritage.crevilles-dev.org/alger/archive/fullsize/74f21ebc9a6b783ac64469a151f3f5a7.jpg(,)http://www.vitaminedz.com/photos/55/55738-palais-de-la-culture-alger.jpg(,)http://www.ya-graphic.com/wp-content/uploads/2012/09/palais-de-la-culture-alger_ya.jpg(,)http://www.rumeursdabidjan.net/images_ftp/palais_de_la_culture_abidjan.jpg(,)http://farm7.staticflickr.com/6178/6132771800_1c1324e454_b.jpg(,)http://img198.imageshack.us/img198/6910/61322030536233bf168db62.jpg(,)http://www.palaisdetokyo.com/sites/default/files/styles/pdt_image_colorbox/public/media/palais_de_tokyopj_0.jpg%3Fitok%3DTBxXmNc4(,)http://www.palaisdelaculture.dz/images/map.jpg(,)http://konedodo.com/accueil/img/pcaimg.jpg(,)http://www.vinyculture.com/wp-content/uploads/2012/12/palais.jpg