Paganini horror 1989 trailer
Paganini Horror is a 1989 Italian horror film directed by Luigi Cozzi.
Contents
Paganini horror der blutgeiger von venedig 1989 trailer german
Synopsis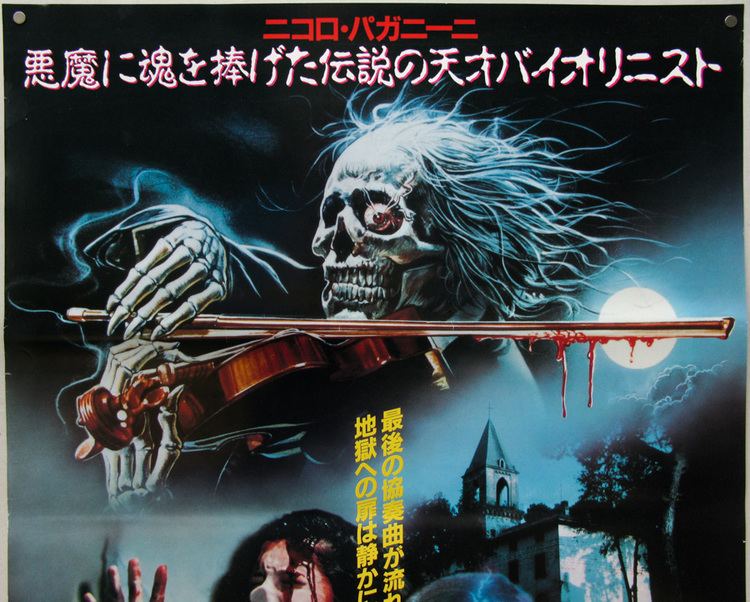 A pop band and their producer decided to exploit an original score by Paganini and set out to make a song and a video, set in the ancient home of the musician. As soon as the boys begin to play, they awaken the spirit of the deceased composer, who, having made a pact with Satan.
Cast
Daria Nicolodi as Sylvia Hackett
Jasmine Maimone as Kate
Pascal Persiano as Daniel
Maria Cristina Mastrangeli as Lavinia
Michel Klippstein as Elena
Pietro Genuardi as Mark Singer
Luana Ravegnini as Rita
Giada Cozzi as Sylvia (child)
Elena Pompei as Sylvia's mother
Donald Pleasence as Mr. Pickett
Release
Paganini Horror passed Italian censors on January 24, 1989.
Reception
From retrospective reviews, in his book Italian Horror Film Directors, Louis Paul noted that "nobody likes Paganini Horror, Cozzi included." In his book Horror and Science Fiction Film IV, Donald C Willis described the film as having "premises [that] are promisingly absurd, but much of the movie plays like a routine slasher story."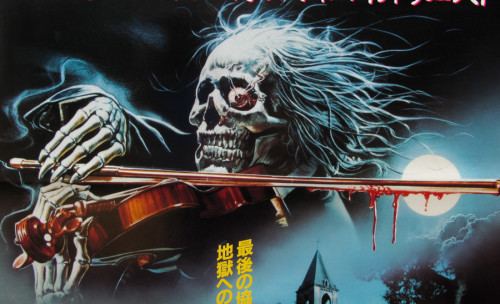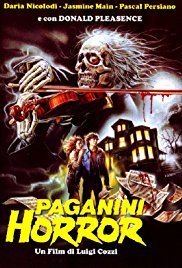 References
Paganini Horror Wikipedia
(Text) CC BY-SA