Type

American-style lager




Alcohol by volume

4.74–5.9%




Manufacturer

Pabst Brewing Company




Distributor

Shane MacDonald




Website

pabstblueribbon.com




Introduced

1844





Pabst blue ribbon beer review
Pabst Blue Ribbon is an American lager beer sold by Pabst Brewing Company, established in Milwaukee, Wisconsin in 1844 and currently based in Los Angeles.
Contents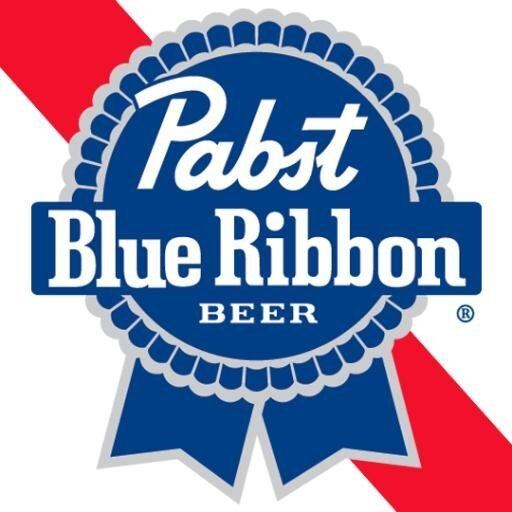 Originally called Best Select, and then Pabst Select, the current name comes from the blue ribbons tied around the bottle neck between 1882 and 1916.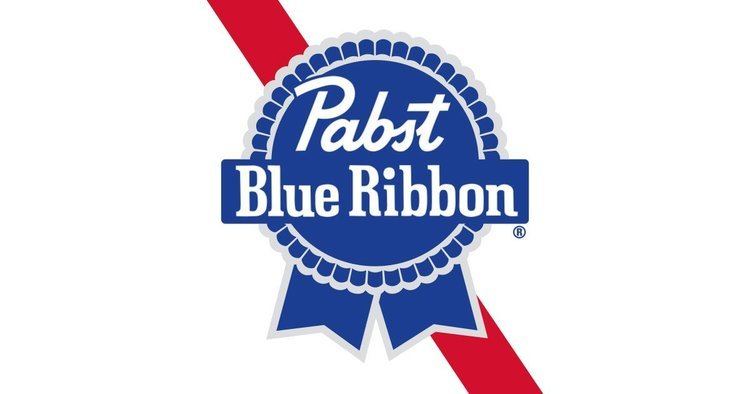 Pbr pabst blue ribbon beer video
Brand name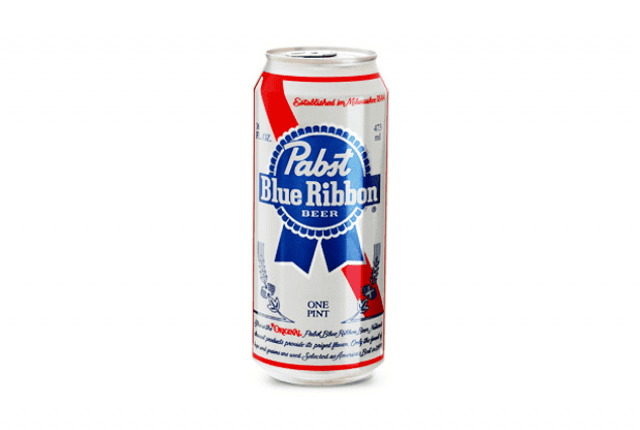 Gottlieb and Frederika Pabst and their twelve-year-old son Frederick arrived in the United States in 1848 and settled in Chicago where Frederick eventually found work on the ships of Lake Michigan. In 1862, Frederick married Maria Best, daughter of the founder and owner of the Best Brewing Company, and in 1863 became a brewer at his father-in-law's brewery.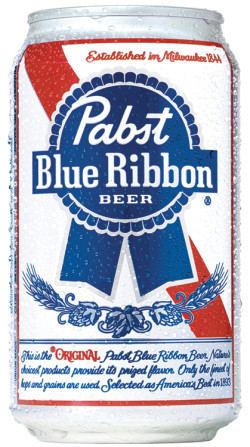 When Philip Best retired to Germany in 1867, Pabst and Emil Schandein—his sister-in-law's husband and the vice-president of Best Brewery—worked to transform the company into one of the nation's largest brewers, capitalizing on, among other things, the Great Chicago Fire of 1871 that destroyed nineteen Chicago breweries and helped position Milwaukee as the leading beer-producing city in the United States. In 1889, Schandein died, leaving Pabst as president and his widow, Lisette Schandein, as vice-president. In 1890, Pabst changed the "Best" letterhead to "Pabst" and the Pabst Brewing Company officially began.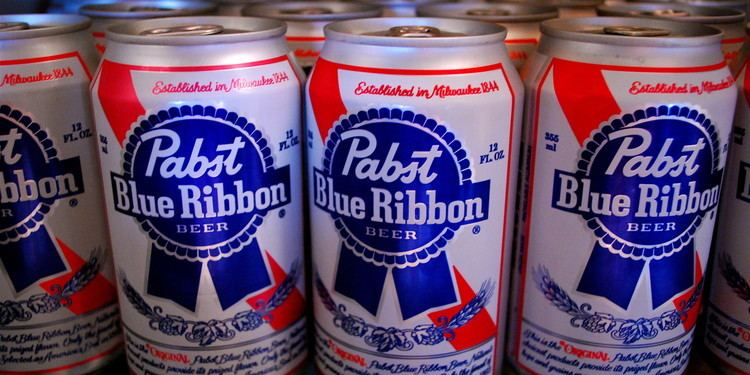 The company has historically claimed that its flagship beer was renamed Pabst Blue Ribbon following its win as "America's Best" at the World's Columbian Exposition in Chicago in 1893. Whether the brand actually won an award in 1893 is unclear. Some contemporaneous accounts indicate that many vendors were frustrated by the fair's refusal to award such prizes. One account says that the only prizes awarded by the executive committee were bronze medals, in recognition of "some independent and essential excellence in the article displayed", rather than "merely to indicate the relative merits of competing exhibits". However, the beer had won many other awards at many other fairs – so many, in fact, that Captain Pabst had already started tying silk ribbons around every bottle. It was a time when beer bottles were more likely to be embossed than labeled and the ribbons were likely added at great cost to Pabst. But Pabst's display of pride was also a display of marketing savvy, as Patrons started asking their bartenders for the blue ribbon beer.
Peak, decline, and revival
Sales of Pabst peaked at 18 million barrels in 1977. In 1980 and 1981, the company had four different CEOs, and by 1982 it was fifth in beer sales in the U.S., dropping from third in 1980.
In 1996, Pabst headquarters left Milwaukee, and the company ended beer production at its main complex there. By 2001, the brand's sales were below a million barrels. That year, the company got a new CEO, Brian Kovalchuk, formerly the CFO of Benetton, and major changes at the company's marketing department were made.
In 2010, food industry executive C. Dean Metropoulos bought the company for a reported $250 million. In 2011, the U.S. Securities and Exchange Commission forced two advertising executives to cease efforts to raise $300 million to buy the Pabst Brewing Company. The two had raised over $200 million by crowdsourcing, collecting pledges via their website, Facebook, and Twitter. In November 2014, Eugene Kashper, an American beer entrepreneur, and TSG Consumer Partners acquired Pabst Brewing Company. In 2015, Pabst won the "best large brewing company of the year" award at the Great American Beer Festival.
Nutritional content
A 12 US fluid ounces (0.35 l) Pabst Blue Ribbon has:
144 calories
12.8 grams of carbohydrates
4.74% alcohol by volume (alc/vol)
Marketing
The beer experienced a sales revival in the early 2000s after a two decade-long slump, largely due to its increasing popularity among urban hipsters. Although the Pabst website features user-submitted photography, much of which features twenty-something Pabst drinkers dressed in alternative fashions, the company has opted not to fully embrace the countercultural label in its marketing, fearing that doing so could jeopardize the very "authenticity" that made the brand popular (as was the case with the poorly received OK Soda). Pabst instead targets its desired market niche through the sponsorship of indie music, local businesses, facial hair clubs (RVA Beard League), post-collegiate sports teams, dive bars and radio programming like National Public Radio's All Things Considered. The company encourages fan art to be submitted online, and is subsequently shown on the beer's official Facebook page.
Pabst Blue Ribbon in popular culture
The beer has also been featured prominently in films such as Midnight Madness (1980), Blue Velvet, Everything Must Go and Gran Torino, and in television shows such as AMC's Breaking Bad and South Park.
In the Mad Men season 2 episode, "The Mountain King", Don Draper drinks a Pabst Blue Ribbon from the bottle.
In South Park, Pabst Blue Ribbon is the beer preferred by character Randy Marsh. In "The Poor Kid," the narrator opines: "Pabst Blue Ribbon and white trash. It's a deadly combination that can lead to prison time and children being taken away from their homes."
In Reno 911! season 4 episode 12, "Hodgepodge", Officer Jonson and Junior arrest a man who drank PBR because he is completely confused.
Lana Del Rey mentions the brand in her songs "This is What Makes us Girls" and "Music To Watch Boys To."
Australian Metalcore Band The Amity Affliction released a song on their 2012 album Chasing Ghosts which they named "Pabst Blue Ribbon on Ice".
The Zac Brown Band references the brand in their song "Toes" on their 2008 album The Foundation.
In the album, Heart to Heart by Betty Buckley, there is a song called "I Am a Town" (Carpenter) which contains the lyric, "I am Pabst Blue Ribbon America and Southern Serves the South".
The song "Ruby Room" by Green Day side project Foxboro Hot Tubs alludes to the beer with the lyric: "Lucky Strike and I will travel, as the Pabst Blue Ribbon unravels."
In the film National Lampoon's Christmas Vacation, Randy Quaid's character is seen drinking a can of PBR.
In the The West Wing season four episode "Election Night", Charlie Young's Little Brother Anthony brings his friend Orlando Kettles to the White House, possibly hoping to get charges dropped after Orlando was caught driving with "an open can of Pabst."
In the Timeless episode "The World's Columbian Exposition", a waitress serves Flynn and Lucy, "It's called Pabst? It just won a blue ribbon at the fair."
Australia
Dan Murphy's liquor stores have stocked the beer since 2012.
Canada
Pabst Blue Ribbon is brewed by Sleeman Breweries of Guelph, Ontario (although credited as 'Stroh Canada' on the labeling; Sleeman acquired the Stroh label in 1999). In Quebec, it is credited to the Silver Creek Brewery and contains 4.9% alc/vol. There is also a Pabst strong beer which contains 5.9% alc/vol.
China
Pabst Blue Ribbon America has a licensing agreement and joint venture arrangement with China Pabst Blue Ribbon. It is produced, marketed and distributed by CBR Brewing Company, which jointly owns the company along with Guangdong Blue Ribbon Group under a sub-licensing agreement with the Pabst Brewing Company. CBR is a British Virgin Islands owned company but it is based in China. In 2010, China Pabst released a new beer called Pabst Blue Ribbon 1844 for consumption in the domestic market; it sells for 44 U.S. dollars a bottle.
Ireland
Pabst Blue Ribbon America has a licensing agreement and joint venture arrangement with C&C Group Plc and is being distributed in Republic of Ireland through C&C Gleeson and in Northern Ireland through Tennents Northern Ireland. It is sold in 355ml cans and bottles and on draught via a 30L keg. The ABV is 4.6%.
Sweden
Pabst Blue Ribbon launched in Sweden in 2012, imported by Galatea Beer Spirits & Wine and sold in Systembolaget stores. The Pabst Blue Ribbon sold in Sweden is labeled as the "export" version. According to Galatea it is an "extra flavorful version brewed for the Swedish market", and contains 4.5% alc/vol. Pabst Blue Ribbon export is brewed and bottled in America and then shipped to Sweden.
References
Pabst Blue Ribbon Wikipedia
(Text) CC BY-SA