The Oude Kwaremont (English: Old Kwaremont) is a road in Kluisbergen, a municipality in the Belgian province of East Flanders. The Oude Kwaremont, contrary to popular belief, is not the name of a hill, but the name of one of the cobbled roads leading up the Kluisberg hill. The Kluisberg is one of several hill formations in the Flemish Ardennes in the south of East-Flanders, close to the border with Wallonia. The climbing road is best known for its presence in many Flemish professional cycling races, such as the Tour of Flanders, E3 Harelbeke and Dwars door Vlaanderen.

The lower 600 m of the climb consist of a narrow asphalt road, the upper 1600 m are paved with cobblestones. The first 500 m of cobbled section are particularly difficult, it is the steepest and narrowest part of the climb with a bad, very uneven cobbled surface. Halfway up the climb, near the church of Kwaremont village, the gradient gradually levels out from 11% to just 2%, but with still a cobbled kilometer to go to the top. The top is situated just after the cobbled section, at 111 m, after a 93 m altitude gain.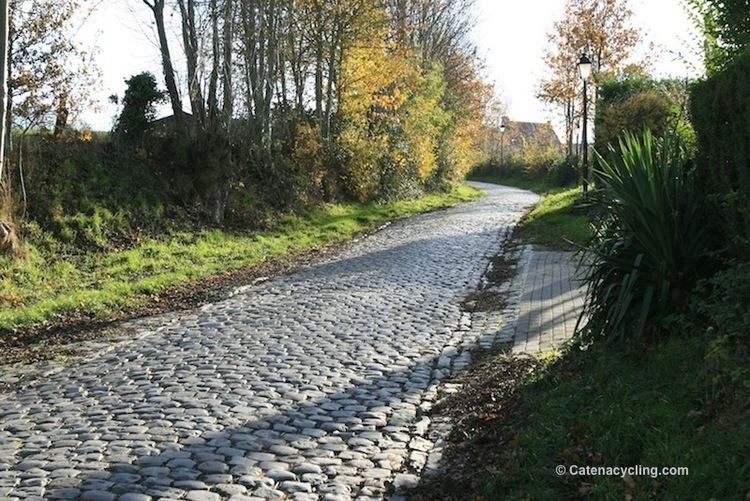 Despite its iconic status in Flemish cycling, the climb was only first included in the Tour of Flanders in 1974. Before, the hill was climbed via a parallel street, since 1974 called New Kwaremont, whose cobbled surface was replaced in the late 1960s by an asphalt road.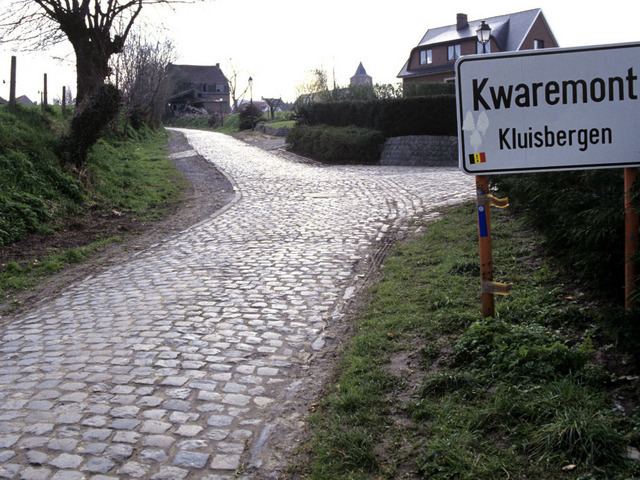 The cobbles of the Oude Kwaremont have been classified as monuments by Flemish decree since 1993.