Preceded by

George W. Landau




Succeeded by

Roger Noriega




Education

Georgetown University




Name

Otto Reich




Preceded by

Peter F. Romero







President

Ronald Reagan George H. W. Bush




Born

October 16, 1945 (age 70) Cuba (

1945-10-16

)
Otto reich fidel castro an incredible thief
Otto Juan Reich (born October 16, 1945), is an American former senior official in the administrations of Presidents Ronald Reagan, George H. W. Bush, and George W. Bush. Among other positions held, he has been the President's Special Envoy for the Western Hemisphere; Assistant Secretary of State for Western Hemisphere Affairs; United States Ambassador to Venezuela; and Assistant Administrator of the US Agency for International Development, a recess appointment. In 2003, Bush appointed him US Special Envoy to the Western Hemisphere. Since leaving the White House in 2004, he has headed his own international consulting firm, Otto Reich Associates, LLC, based in Washington, D.C..
Contents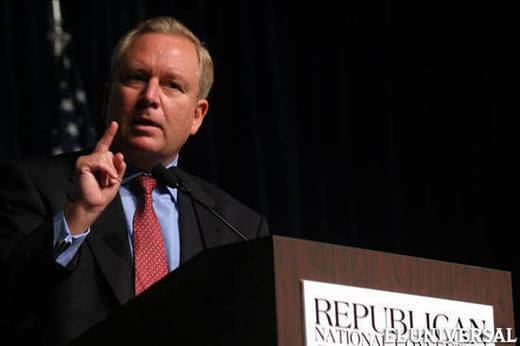 During the Nicaraguan Revolution, Reich was in charge of the U.S. Office of Public Diplomacy for Latin America and the Caribbean, which was involved in lobbying efforts for the contras.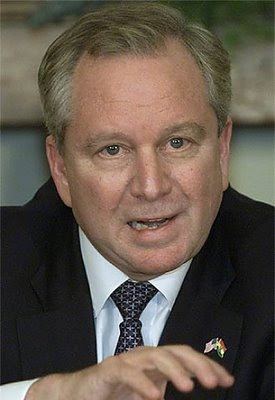 In July 2012, Reich received the Walter Judd Freedom Award, which is awarded yearly by the Fund for American Studies to recognize "individuals who have advanced the cause of freedom in the United States and abroad, are devoted to the preservation and expansion of freedom, influential in world and national affairs, and are outspoken voices against tyranny and oppression, while embodying the characteristics of self-sacrifice and patriotism."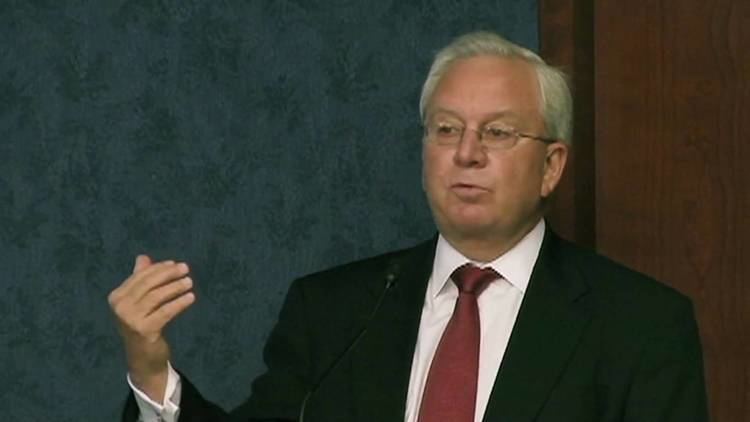 Otto Reich cuestiona presencia de jefes de estado latinoamericanos en juramentación de Maduro
Early life and education
Reich was born in Cuba to a Cuban Catholic mother and an Austrian-Jewish father, Walter Reich. His father, who fled the Nazis in 1938, traveled to Cuba with the intention of continuing on to the United States but decided to settle in Havana, where he married and sold furniture. According to a profile of Reich in the New York Times, his father's experiences with Hitler made the elder Reich "immediately suspicious of Castro, prompting him to flee with his family to North Carolina in 1960, when Mr. Reich was 15." Reich told the Times, "When my father first heard Castro...he said, 'I've heard this speech before. This man is a demagogue.'"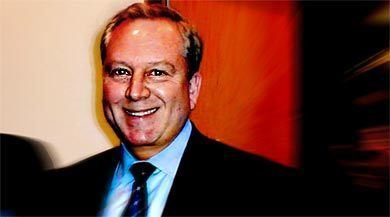 In 1966, Reich received a B.A. in International Studies from the University of North Carolina at Chapel Hill. From 1967 to 1969, as a paratroop officer, he served as a Civil Affairs officer in the US Army in the Panama Canal Zone. He was awarded the US Army's Commendation Medal.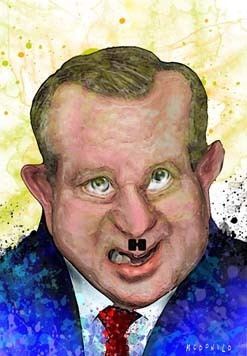 After receiving an M.A. in Latin American Studies from Georgetown University in 1973, Reich worked as a staff assistant in the U.S. House of Representatives, an international representative for the Florida Department of Commerce, Community Development Coordinator for the City of Miami, and later Washington Director of the Council of the Americas.
From 1981 to 1983, Reich was Assistant Administrator of the US Agency for International Development (USAID) in charge of US economic assistance to Latin America and the Caribbean. In 1991 and 1992, at the request of President George H. W. Bush, Reich served as Deputy US Representative to the United Nations Commission on Human Rights in Geneva.
Office of Public Diplomacy
From 1983 to 1986, Reich established and managed the inter-agency Office of Public Diplomacy for Latin America and the Caribbean, which, according to the New York Times, "promoted the contra guerrillas fighting Nicaragua's Marxist government." This activity, noted the Times, brought Reich "into the periphery of the Iran-contra scandal." A House Foreign Affairs Committee report characterized the OPD as a domestic political and propaganda operation, while the 1987 bipartisan "Report of the Congressional Committees Investigating the Iran/Contra Affair" claimed that it had encouraged "′white propaganda′: pro-Contra newspaper articles by paid consultants who did not disclose their connection to the Administration." In 1987, an investigation by the Comptroller General determined that the OPD engaged in "prohibited, covert propaganda activities, beyond the range of acceptable agency public information activities." The OPD also violated "a restriction on the State Department's annual appropriations prohibiting the use of federal funds for publicity or propaganda purposes not authorized by Congress." Reich himself, however, "was not accused of breaking laws," as the Times noted. He said that the Comptroller General report was flawed and called the investigation into Iran-Contra an "inquisition."
Ambassadorship and corporate career
From 1986 to 1989, Reich served as Ambassador to Venezuela.
For his service as Ambassador to Venezuela, Reich received the State Department's Superior Honor Award, the Meritorious Service Award, and the Republic of Venezuela's Order of the Liberator, the highest honor conferred by that nation.
From 1989 to 2001, Reich worked as a corporate advisor to clients such as Bell Atlantic, McDonnell Douglas Aircraft Co., AT&T, and British American Tobacco. He helped the Bacardi rum firm in a trademark dispute with Cuba.
He also reportedly helped draft the Helms-Burton Act which tightened the Cuban embargo by extending the territorial application of the initial embargo to apply to foreign companies trading with Cuba.
Assistant secretary of state
In 2001, President George W. Bush named Reich to be Assistant Secretary of State for Western Hemisphere Affairs, the top State Department post for Latin America. The Senate, however, did not allow confirmation hearings. Bush made a recess appointment. Reich was sworn in as temporary assistant secretary of state in March 2002.
A 2002 profile in the New York Times described Reich as "celebrity in Latin America," noting that editorial cartoons in Nicaragua had depicted him "as a Superman-like figure capable of terrorizing corrupt officials and the nation's former Marxist leaders."
2002 Venezuelan coup
Reich held the post of Assistant Secretary of State for Western Hemisphere Affairs at the time of the Venezuelan coup d'état on April 11, 2002, that briefly overthrew Hugo Chávez. On April 18, in a statement to The New York Times, the State Department explained that on April 11 Reich asked Charles S. Shapiro, the ambassador to Venezuela, to phone coup leader Pedro Carmona Estanga and urge him not to shut down the National Assembly. Carmona had in fact gone ahead and dissolved both the Assembly and the Supreme Court. This had resulted in "a popular backlash that restored Mr. Chávez as president."
In a letter published in the New York Times on April 27, Charles Barclay of the State Department stated that Reich had taken "pains to point out that the United States was looking at information coming in from a variety of sources and that it was not yet possible to categorize the events of the previous day." Reich had also reiterated the official U.S. position "that undemocratic actions committed by the Chávez administration had provoked the crisis and that according to our best information, Hugo Chávez had apparently resigned." Finally, Reich had "urged [other Latin American] governments continue to follow events in Venezuela closely and ensure that the essential elements of democracy be preserved."
Although U.S. officials, including persons stationed at the U.S. Embassy in Caracas, met with Venezuelan opposition leaders throughout this period, the U.S. government denied encouraging the coup, saying it insisted any change in government must take place through constitutional means. An OIG report requested by Sen. Christopher Dodd, who had opposed Reich's nomination, found no wrongdoing by Reich or by any U.S. officials either in the State Department or at the U.S. Embassy in Caracas.
According to The New York Times, Reich warned Congressional aides there was more at stake in Venezuela than simply the success or failure of Hugo Chávez. He accused Chávez of meddling with PDVSA the historically independent state oil company, providing haven to Colombian guerrillas, and bailing out Cuba with preferential rates on oil. He also said the administration had received reports that "foreign paramilitary forces" were involved in the bloody suppression of anti-Chávez demonstrators, in which at least fourteen people were killed.
Special envoy
Reich's year-long term as temporary Assistant Secretary of State was scheduled to end in January 2003. Reich was replaced at the State Department by his former deputy and became special envoy to Latin at the National Security Council. Reich reported to the National Security Adviser, Condoleezza Rice.
Reich resigned from the Bush administration in June 2004, citing "personal and financial reasons."
Bloomberg reported the resignation on June 16, 2004, quoting a statement in which Rice said that she accepted it "with regret" and that Reich had provided "good judgment and advice."
Later career
During the 2008 US Presidential elections, Reich served as a foreign-policy adviser to John McCain. During the 2012 election campaign, Reich was a spokesman and foreign-policy advisor for the Romney campaign.
Reich currently runs a Washington, DC-based business consultancy, Otto Reich & Associates, LLC.
Other activities
Reich served as vice-chairman of Worldwide Responsible Apparel Production (WRAP), an employers' organization which monitors sweatshops.
From 1998 to 2001, Reich was co-host of CNN International's "Choque de Opiniones," a Spanish-language version of CNN's "Crossfire." He appears regularly in US and Latin American media. He was ranked one of "Newsmax's 50 Most Influential Latino Republicans" in 2016.
References
Otto Reich Wikipedia
(Text) CC BY-SA