Norway




NOK


4,182 km2


Ostlandet




Anne Enger




Ole Haabeth Arbeiderpartiet (2007–present)




Ostfold University College




Fredrikstad, Sarpsborg, Halden, Moss, Askim



Ostfold is a county in southeastern Norway, bordering Akershus and southwestern Sweden (Vastra Gotaland County and Varmland), while Buskerud and Vestfold are on the other side of Oslofjord. The countys administrative seat is Sarpsborg.
Many manufacturing facilities are situated here, such as the worlds most advanced biorefinery, Borregaard in Sarpsborg. Moss (Moss Verft) and Fredrikstad have shipyards. There are granite mines in Ostfold and stone from these were used by Gustav Vigeland.
The county slogan is "The heartland of Scandinavia". The local dialect is characterized by its geographical proximity to Sweden.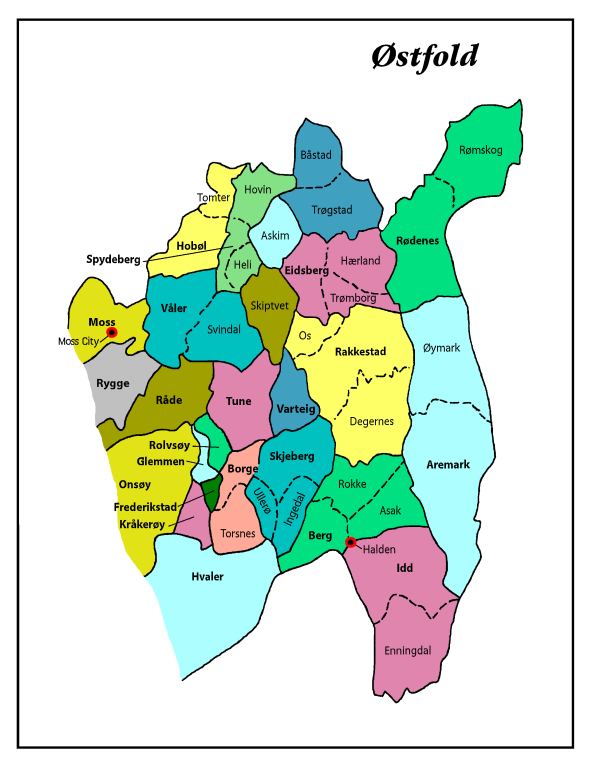 Ostfold is among the nations oldest inhabited regions, with petroglyphs (rock drawings) and burial mounds throughout the area.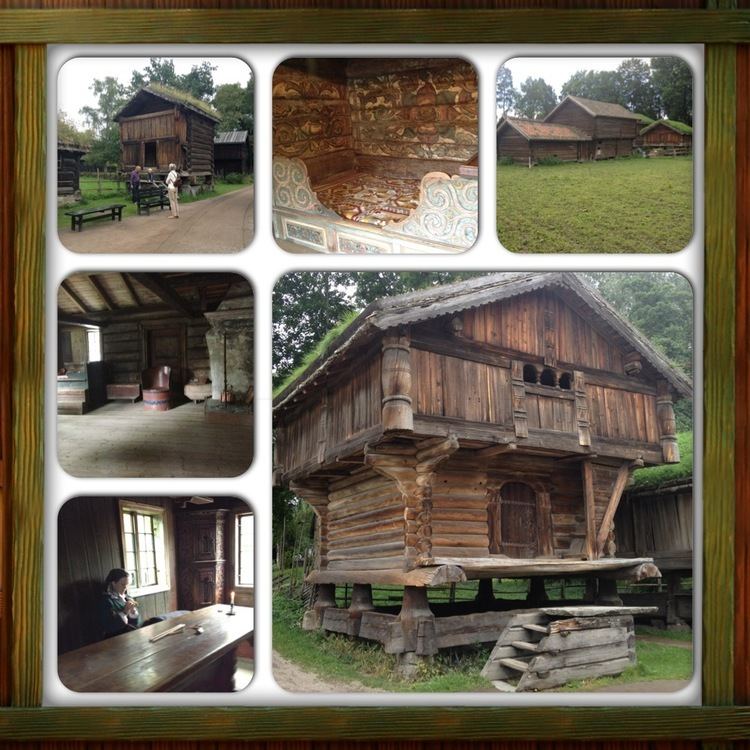 In the Viking Age, the area was part of Vingulmark, which in turn was part of Viken and included Bahuslen. It was partly under Swedish rule until the time of Harald Fairhair.
Later, when Norway was under Danish rule, the Danish king divided the area into many baronies. The barony of Heggen og Froland, consisting of the municipalities Askim, Eidsberg and Trogstad, originally belonged to Akershus - but it was transferred to Ostfold in 1768.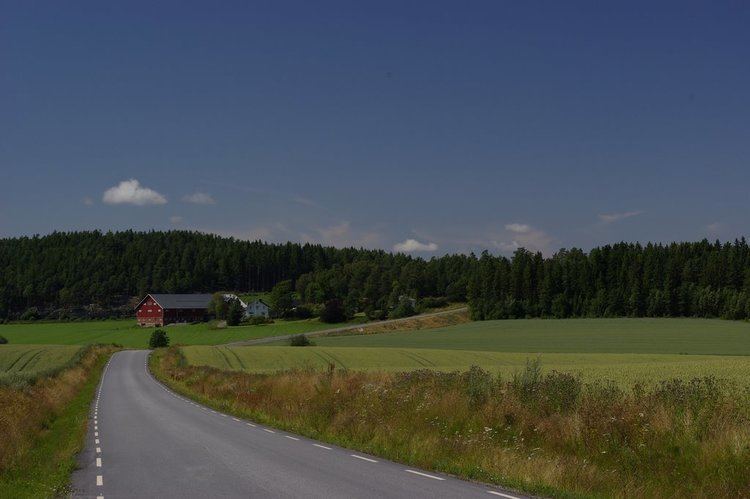 Ostfold sits between the Oslo Fjord and Sweden. It is dominated by flat landscape with a lot of woodland in the north and along the Swedish border, a major lake system in the central part, and densely populated lowland area along the coast, with a relatively large archipelago.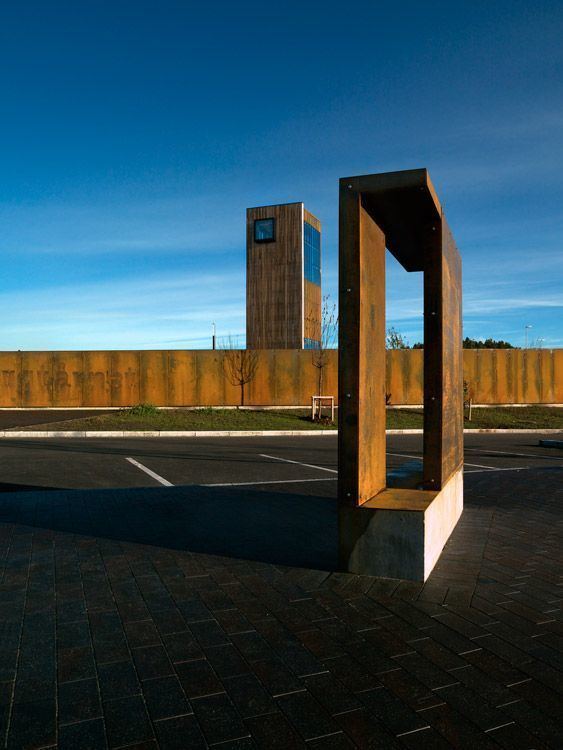 Norway's longest river, the Glomma, flows through the county and out into the Oslo Fjord in Fredrikstad.
Ostfold Wikipedia
(,)https://familysearch.org/learn/wiki/en/images/6/62/Ostfold_Parishes_2x2.jpg(,)https://globeriders.files.wordpress.com/2012/08/img_9724.jpg(,)http://media-cache-ec0.pinimg.com/736x/ef/ef/88/efef88f1d9b427c2566b4b69b8487a25.jpg(,)https://globeriders.files.wordpress.com/2012/08/img_9725.jpg(,)http://upload.wikimedia.org/wikipedia/commons/5/5f/NHJ_A_1.jpg(,)http://www.bitsofnews.com/images/graphics/roman_artifacts_norway_large.jpg(,)http://www.coast-alive.eu/sites/default/files/article/images_top/2349.jpg(,)http://mw2.google.com/mw-panoramio/photos/medium/34998171.jpg
(,)http://static.panoramio.com/photos/large/27659275.jpg(,)https://s-media-cache-ak0.pinimg.com/736x/df/83/f2/df83f2533c13ca792ec43dd81cb9a6fc.jpg(,)http://m6.i.pbase.com/o6/91/592591/1/81160716.eZh6VvxU._MG_8116.jpg(,)https://scontent.cdninstagram.com/hphotos-xpa1/t51.2885-15/e15/924551_338656036324322_1560854994_n.jpg(,)https://scontent.cdninstagram.com/hphotos-xap1/t51.2885-15/e15/11190792_461621620678163_162178081_n.jpg
(,)http://media-cdn.tripadvisor.com/media/photo-s/01/16/9e/65/wild-nature-in-ostfold.jpg(,)http://media-cdn.tripadvisor.com/media/photo-s/01/16/9e/68/ideal-for-a-peaceful.jpg(,)http://media-cdn.tripadvisor.com/media/photo-s/01/16/9e/63/wild-nature-in-ostfold.jpg(,)http://www.visitnorway.com/ImageVaultFiles/id_3450/cf_1174/indre_ostfold_740x334.JPG(,)http://media-cdn.tripadvisor.com/media/photo-s/01/16/9e/64/wild-nature-in-halden.jpg(,)http://media-cdn.tripadvisor.com/media/photo-s/01/16/9e/62/wild-nature-in-haverud.jpg