Bolivia




Universidad Tecnica de Oruro


1,633 km2


November 1, 1606




Rossio Pimentel



Oruro is a city in Bolivia with a population of 264,683 (2012 calculation), located about equidistant between La Paz and Sucre at approximately 3709 meters above sea level. It is the capital of the department of Oruro. The city is also the seat of the Roman Catholic Diocese of Oruro. Oruro is subject to boom or bust cycles due to its dependence upon the mining industry, notably tin, tungsten (wolfram), silver and copper.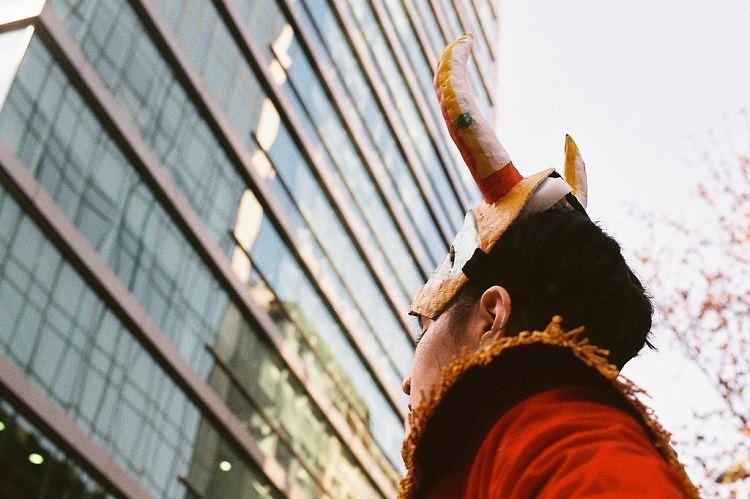 The city was first founded on November 1, 1606 by Don Manuel Castro de Padilla. as a silver mining center in the Urus region. At the time, it was named Real Villa de San Felipe de Austria after the Spanish monarch, Philip III. It was eventually abandoned as the silver mines became exhausted. Oruro was reestablished in the late nineteenth century, as a tin mining center, Oruro being named after the native tribe "Uru-Uru". For a time, the La Salvadora tin mine was the most important source of tin in the world. Gradually, this resource became less plentiful, and Oruro again went into a decline, although its primary employer is still the mining industry.
While traditionally based upon mining, and beginning in the late 20th Century additionally supported by tourism, the economy of Oruro grew in the early 21st Century by utilizing its economic connections to Chile, and transport by road through Chile to the Pacific port of Iquique, to open new connections to external markets, as well as utilizing the existing rail connection through Uyuni to the port at Antofagasta, Chile. In addition, thanks to increased road building, it acted as a way station on the overland route of goods from the Atlantic port of Santos, Brazil, through Puerto Suarez and Santa Cruz to La Paz.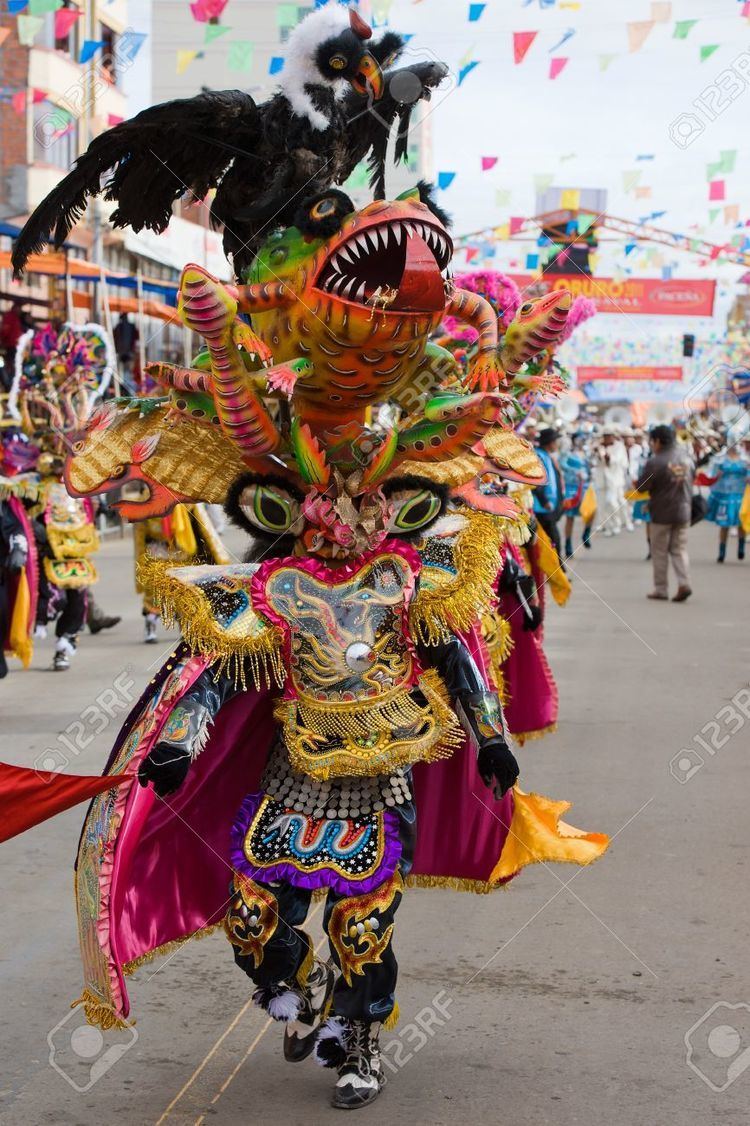 Despite its economic decline, the city still manages to attract tourists to its carnival, the Carnaval de Oruro, considered one of the great folkloric events in South America for its masked "diablada".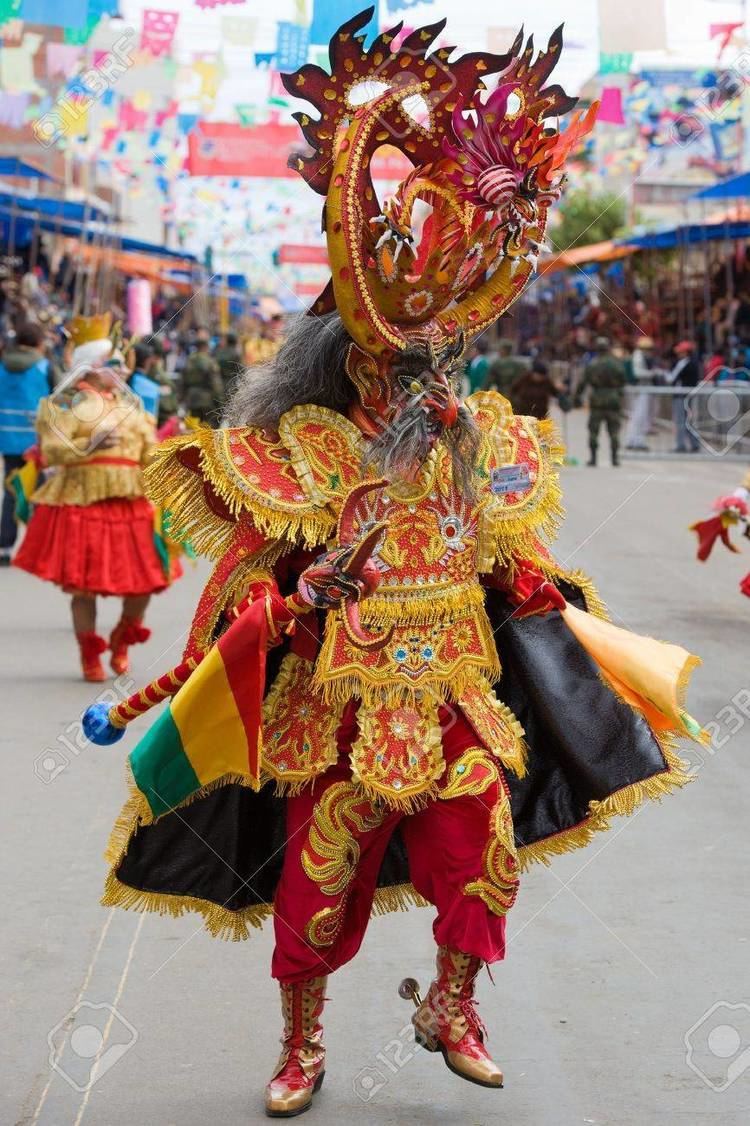 The Oruro Symphony Orchestra is based in Oruro. Aymara painter and printmaker Alejandro Mario Yllanes (1913–1960) was born here.
The Universidad Tecnica de Oruro, noted for its engineering school, is located in Oruro.
Museo Patino, former residence of "tin baron" Simon Iturri Patino
Museo Mineralogico (Mineralogical Museum): has exhibits of precious stones, minerals, and fossils
Museo Etnografico Minero (Ethnographical Mining Museum): housed in a mine tunnel, depicts methods of Bolivian mining
Museo Nacional Antropologico Eduardo Lopez Rivas(National Anthropological Museum): displays tools and information on the Chipayas and Urus tribes and Carnaval de Oruro.
Churches: Catedral Nuestra Senora de la Asuncion, Santuario de la Virgen del Socavon, Iglesia de Cunchupata
Inti Raymi, a mine
Oruro, Bolivia Wikipedia
(,)http://www.bolivianlife.com/wp-content/uploads/2014/10/Oruro-Carnival-Bolivia-2.jpg(,)http://www.atlantisbolivia.org/oruro_files/nevsam.jpg(,)https://adoxoblog.files.wordpress.com/2014/07/boliviamoreno.jpg(,)http://www.bolivianlife.com/wp-content/uploads/2014/10/Oruro-Carnival-Bolivia-8.jpg(,)http://www.atlantisbolivia.org/oruro_files/maparutasdeoruro.jpg(,)https://static.tripping.com/blog/uploads/2012/02/Carnival-alternate-1.jpg(,)http://www.boliviahostels.com/jpg/guiaoruro0.jpg
(,)https://danielinbolivia.files.wordpress.com/2010/10/dsc00906_oruro_comedor_food.jpg(,)http://media-cdn.tripadvisor.com/media/photo-s/01/76/cf/a5/esos-colores-tan-wenos.jpg(,)http://www.bolivianlife.com/wp-content/uploads/2014/10/Diablada_-_Carnaval_2009_at_Oruro.jpg(,)http://media-cdn.tripadvisor.com/media/photo-s/02/f5/4c/f6/restaurant-nayjama.jpg(,)http://media-cdn.tripadvisor.com/media/photo-s/01/a3/a8/0d/habitaciones.jpg(,)http://globalxvehicles.com/wp-content/uploads/2009/11/Bolivian-Family-Dwellings1.jpg
(,)http://previews.123rf.com/images/edurivero/edurivero1103/edurivero110300024/9144393-ORURO-BOLIVIA-MARCH-5-Dancers-at-Oruro-Carnival-in-Bolivia-declared-UNESCO-Cultural-World-Heritage-M-Stock-Photo.jpg(,)http://previews.123rf.com/images/edurivero/edurivero1105/edurivero110500007/9444693-ORURO-BOLIVIA-MARCH-5-Dancers-at-Oruro-Carnival-in-Bolivia-declared-UNESCO-Cultural-World-Heritage-M-Stock-Photo.jpg(,)http://previews.123rf.com/images/edurivero/edurivero1103/edurivero110300019/9142018-ORURO-BOLIVIA-MARCH-5-Dancers-at-Oruro-Carnival-in-Bolivia-declared-UNESCO-Cultural-World-Heritage-M-Stock-Photo.jpg(,)http://uclast203-2010.wikispaces.com/file/view/Carnaval-de-oruro-bolivia.jpg/117425607/571x307/Carnaval-de-oruro-bolivia.jpg(,)http://previews.123rf.com/images/edurivero/edurivero1103/edurivero110300020/9142025-ORURO-BOLIVIA-MARCH-5-Dancers-at-Oruro-Carnival-in-Bolivia-declared-UNESCO-Cultural-World-Heritage-M-Stock-Photo.jpg(,)http://static.soundsandcolours.com/2011/02/dancers-during-bolivian-carnival.jpg(,)http://previews.123rf.com/images/edurivero/edurivero1104/edurivero110400003/9420045-ORURO-BOLIVIA-MARCH-5-Dancers-at-Oruro-Carnival-in-Bolivia-declared-UNESCO-Cultural-World-Heritage-M-Stock-Photo.jpg(,)http://www.veracruzanos.info/wp-content/uploads/2014/03/carnavalOruro-Bolivia.jpg(,)http://previews.123rf.com/images/edurivero/edurivero1105/edurivero110500008/9444694-ORURO-BOLIVIA-MARCH-5-Dancers-at-Oruro-Carnival-in-Bolivia-declared-UNESCO-Cultural-World-Heritage-M-Stock-Photo.jpg(,)http://previews.123rf.com/images/edurivero/edurivero1103/edurivero110300029/9144396-ORURO-BOLIVIA-MARCH-5-Dancers-at-Oruro-Carnival-in-Bolivia-declared-UNESCO-Cultural-World-Heritage-M-Stock-Photo.jpg(,)http://previews.123rf.com/images/edurivero/edurivero1103/edurivero110300026/9144391-ORURO-BOLIVIA-MARCH-5-Dancers-at-Oruro-Carnival-in-Bolivia-declared-UNESCO-Cultural-World-Heritage-M-Stock-Photo.jpg