Orgasmo (released in English-speaking countries as Paranoia) is a 1969 Italian-French giallo thriller film starring Carroll Baker and Lou Castel and directed by Umberto Lenzi. The film was rated X upon its release in the United States due Carroll Baker's nude scenes, but an R rated version was also released on video. This film started the second phase of Carroll Baker's career, where she became a regular star in Italian productions.
Contents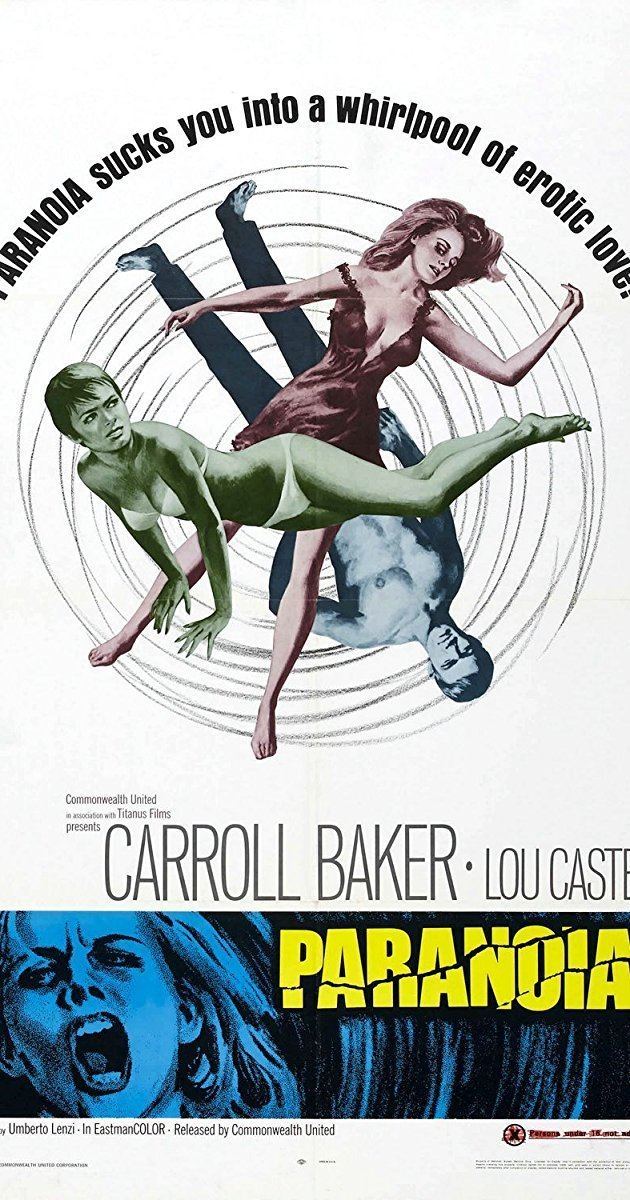 Plot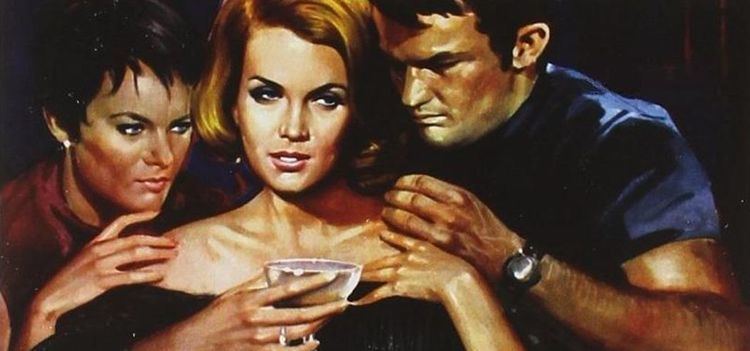 Kathryn West, a glamorous American widow, arrives in Italy several weeks after the death of her older, extremely wealthy husband. With the help of Brian, her lawyer, Kathryn moves into a luxurious villa and proceeds to lead a lonely, uneventful existence until one day, a handsome young man named Peter Donovan shows up at the front gate, looking for tools so he can fix his sports car. Kathryn lets him stay the night, and the next thing she knows, she's madly making love to him in the shower. Peter eventually moves in, and is soon joined by a free spirit he introduces as Eva, his sister. Kathryn enjoys their company and partying with them - until she begins to suspect that Peter and Eva aren't what they seem to be, after catching them in bed together . Their relationship turns into a threesome, and when she begins to rebel against them, they keep her a prisoner in the house, doping her up with booze and pills, and depriving her of sleep by continuously playing a maddening pop song ("Anytime"). Kathryn suspects they are setting her up as a "suicide" for some nefarious reason.
Cast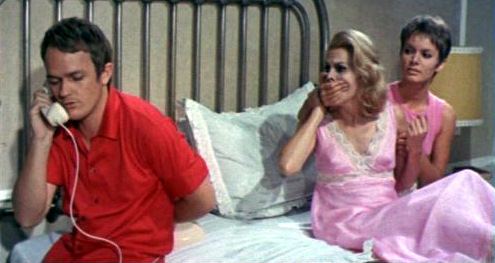 Carroll Baker as Katrine West
Lou Castel as Peter Donovan
Colette Descombes as Eva
Tino Carraro as Brion Sanders
Lilla Brignone as Teresa
Tina Lattanzi as Kathryn's Aunt
Franco Pesce as Martino
Jacques Stany
Calisto Calisti
Release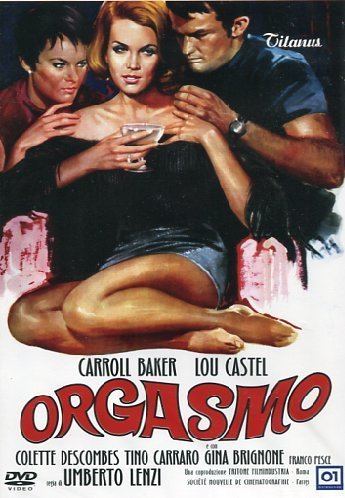 Orgasmo was released in Italy on 7 February 1969. The film's title has led to confusion as on its international release, the film was titled Paranoia. Lenzi's next film (also starring actress Carroll Baker) was titled Paranoia in Italy but was given the international title of A Quiet Place to Kill. The Italian cut of the film has a different ending than the American version.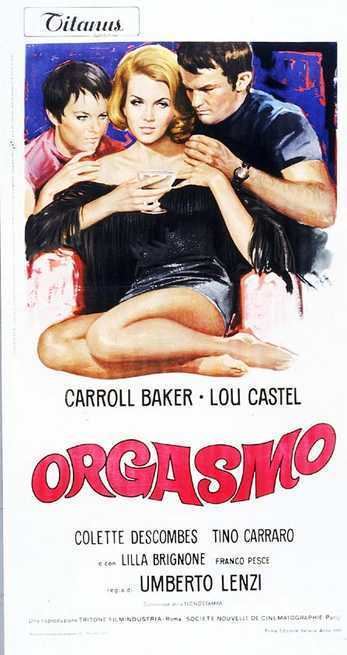 Like other giallo films, Orgasmo was not popular among the Italian film audiences on its initial theatrical release as the genre never gained popularity in its home country until the releases of Dario Argento's The Bird with the Crystal Plumage (1970) and The Cat o' Nine Tails (1971), but it was a major hit outside of Italy. Lenzi said, in an interiew which accompanied the film's DVD release, that he never liked the title Orgasmo, because he felt it hurt the film's chances of ever being syndicated to Italian TV. Orgasmo was released in France as Une folle envie d'amiere (lit. The Quiet Desire of Friends).
Reception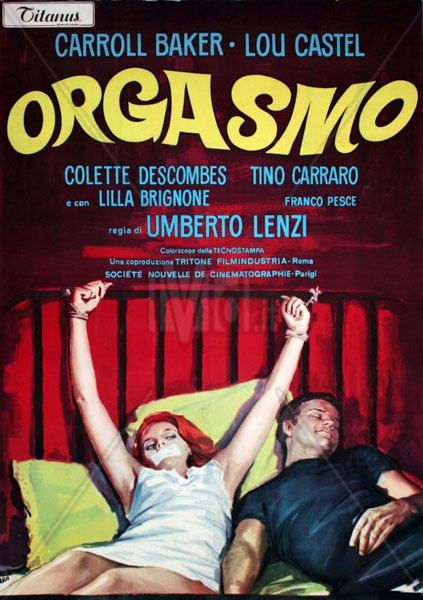 From contemporary reviews, the Monthly Film Bulletin stated that "this high gloss melodrama rings enough changes on an old theme to keep one watching right up to the grisly retibution of the finale, even if the denouement is a trifle rushed" The review concluded that "it might have been even more enjoyable-onits own low camp level-if Umberto Lenzi had not been so determined to match style to subject, with the camera deliriously sliding in and out of focus as the tormented lady totters down the stairs and every scene shot from behind a bit of the furniture." Roger Ebert gave the film a negative review stating that "Only the haunting memory of Succubus prevents me from naming [Orgasmo] as the worst movie of the year."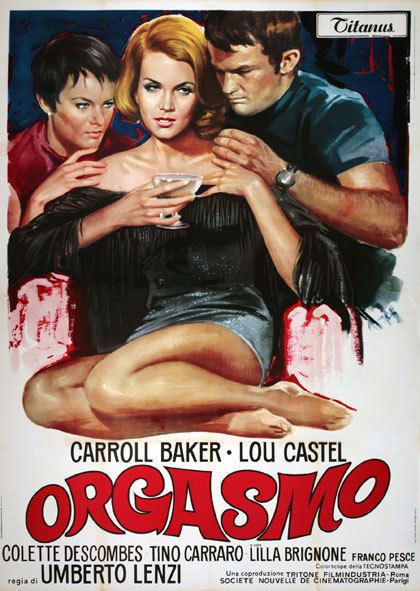 From retrospective reviews, The online film database Allmovie gave Orgasmo one star referring to it as less interesting as Paranoia and "there are some interesting moments, but this is clearly the lesser of the two films."
References
Orgasmo Wikipedia
(Text) CC BY-SA