Orestiada (Greek: , formerly , Nea Orestias) is the northeasternmost and northernmost city of Greece and the second largest town of the Evros regional unit of Thrace. The population is around 25,000.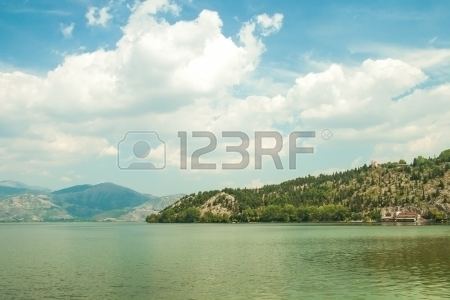 Orestiada lies in the plain of the river Evros, at 40 metres above sea level. Orestiada is only 6 km west of the banks of the Evros, which forms a natural border between Greece and Turkey. Orestiada is located 17 km north of Didymoteicho, 19 km south of Edirne, 28 km southeast of the Greek-Turkish-Bulgarian tripoint, 40 km southeast of Svilengrad, 91 km northeast of Alexandroupoli, and 212 km west of Istanbul. The Greek National Road 51/E85 passes 1 km to the west of Orestiada. Orestiada also has a railway station on the Thessaloniki–Svilengrad railway.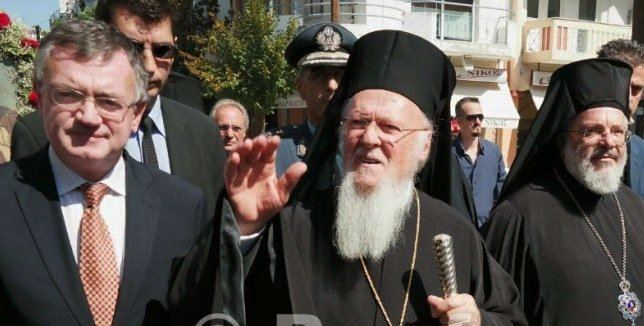 Orestiada is relatively recent town by Greek standards, less than 100 years old. In ancient times, there was a small settlement on this site which legends claim was founded by Orestes, the son of Agamemnon and Clytemnestra. Ancient Orestiada was located in present day Turkey, across the river from the town of Kastanies, and the site remains undeveloped. Nea Orestias or New Orestiada was founded in 1922 when the population exchange occurred between Turkey and Greece, in which the Evros River became the new border between the two countries. Because it is a relatively recent city, it is laid out on a grid plan, unlike most Greek cities.
Orestiada has a Medical Center, a Philharmonic and a Choir as well as a sugar factory, outside the city which processes locally grown sugar beets. Asparagus, potatoes, tobacco, watermelons and corn are also grown. As well, a cattle breeding fund gives commercial impetus to the city and the whole area which is in such an economically strategic location in Europe.
Orestiada Wikipedia
(,)http://greece.greekreporter.com/files/Bartholomew_Orestiada.jpg(,)http://www.cev.lu/NewsImages/12742/Original/192139_dutch_block.jpg(,)http://history-of-macedonia.com/wp-content/uploads/2011/10/%25CE%2594%25CF%2585%25CF%2584%25CE%25B9%25CE%25BA%25CE%25AE-%25CE%259C%25CE%25B1%25CE%25BA%25CE%25B5%25CE%25B4%25CE%25BF%25CE%25BD%25CE%25AF%25CE%25B1-%25CE%259A%25CE%25B1%25CF%2583%25CF%2584%25CE%25BF%25CF%2581%25CE%25B9%25CE%25AC-%25CE%2594%25CE%25AE%25CE%25BC%25CE%25BF%25CF%2582-%25CE%259A%25CE%25B1%25CF%2583%25CF%2584%25CE%25BF%25CF%2581%25CE%25B9%25CE%25AC%25CF%2582-%25CE%259D%25CF%258C%25CF%2584%25CE%25B9%25CE%25B1-%25CF%2580%25CE%25B1%25CF%2581%25CE%25B1%25CE%25BB%25CE%25AF%25CE%25B1.jpg(,)http://www.sunnyfotini.com/images/blogimages/kastoria/kastoriablog7.jpg(,)http://2.bp.blogspot.com/_cPfXhlCg03A/TOPH-3ReSRI/AAAAAAAAAGw/znoP_4DDVec/s1600/panoramio.com.jpg(,)http://greece.greekreporter.com/files/astinomia.png(,)http://history-of-macedonia.com/wp-content/uploads/2011/10/%25CE%2594%25CF%2585%25CF%2584%25CE%25B9%25CE%25BA%25CE%25AE-%25CE%259C%25CE%25B1%25CE%25BA%25CE%25B5%25CE%25B4%25CE%25BF%25CE%25BD%25CE%25AF%25CE%25B1-%25CE%259A%25CE%25B1%25CF%2583%25CF%2584%25CE%25BF%25CF%2581%25CE%25B9%25CE%25AC-%25CE%2594%25CE%25AE%25CE%25BC%25CE%25BF%25CF%2582-%25CE%259A%25CE%25B1%25CF%2583%25CF%2584%25CE%25BF%25CF%2581%25CE%25B9%25CE%25AC%25CF%2582-%25CE%2591%25CF%2580%25CE%25BF%25CF%2588%25CE%25B7-%25CE%25BD%25CF%258C%25CF%2584%25CE%25B9%25CE%25B1%25CF%2582-%25CF%2580%25CE%25B1%25CF%2581%25CE%25B1%25CE%25BB%25CE%25AF%25CE%25B1%25CF%2582-%25CF%2584%25CE%25B7%25CF%2582-%25CE%259A%25CE%25B1%25CF%2583%25CF%2584%25CE%25BF%25CF%2581%25CE%25B9%25CE%25AC%25CF%2582..jpg(,)http://i.ytimg.com/vi/441mtvN4Jkw/maxresdefault.jpg
(,)http://us.123rf.com/450wm/megastocker/megastocker1211/megastocker121100169/16593016-landscape-of-lake-orestiada.jpg(,)http://us.123rf.com/450wm/megastocker/megastocker1211/megastocker121100012/16217244-landscape-of-lake-orestiada.jpg
(,)http://media-cdn.tripadvisor.com/media/photo-s/05/b3/e4/ab/mirmir-balik-restorant.jpg(,)http://meetgreece.eu/media/k2/items/cache/1f9467ed0ebd32e9dc822d63c55d5401_XL.jpg(,)http://meetgreece.eu/media/k2/items/cache/1f9467ed0ebd32e9dc822d63c55d5401_2_XL.jpg(,)http://media-cdn.tripadvisor.com/media/photo-s/04/be/db/f2/entrance.jpg(,)http://media-cdn.tripadvisor.com/media/photo-s/05/27/9d/a9/safran.jpg(,)http://media-cdn.tripadvisor.com/media/photo-s/07/48/23/59/mourmoria.jpg(,)http://q-ec.bstatic.com/images/hotel/840x460/552/5529099.jpg(,)http://frontex.europa.eu/thumb/Image_Gallery/Poseidon_Land_2012/On_patrol_on_the_land_border_near_Orestiada2.prop_1200x720.039e46e4d6.jpg(,)https://q-ec.bstatic.com/images/hotel/max600/318/3189501.jpg(,)http://q-ec.bstatic.com/images/hotel/840x460/169/16993567.jpg(,)http://media-cdn.tripadvisor.com/media/photo-s/07/48/23/66/mourmoria.jpg(,)https://greece.terrabook.com/evros/wp-content/uploads/sites/3/1383446_10200659987237940_1037983052_n.jpg(,)http://static2.tripoto.com/media/filter/medium/img/19734/SpotDocument/100_5942.jpg(,)http://media-cdn.tripadvisor.com/media/photo-s/07/4c/a7/8f/caption.jpg(,)http://i.ytimg.com/vi/9tiKOTnySUw/hqdefault.jpg(,)https://diskaverins.files.wordpress.com/2014/01/kanavia.jpg