Differences between opioids and opiates
Opiates are alkaloid compounds naturally found in the opium poppy plant Papaver somniferum. The psychoactive compounds found in the opium plant include morphine, codeine, and thebaine. The term opiate should be differentiated from the broader term opioid, which includes all drugs with morphine-like effects, including opiates, semi-synthetic opioids derived from opiates (such as heroin, hydrocodone, hydromorphone, oxycodone, and oxymorphone), and synthetic opioids which are not derived from opiates (such as fentanyl, buprenorphine, and methadone). All opioids, including the opiates, are considered drugs of high abuse potential and are listed on various "Substance-Control Schedules" under the Uniform Controlled Substances Act of the United States.
Contents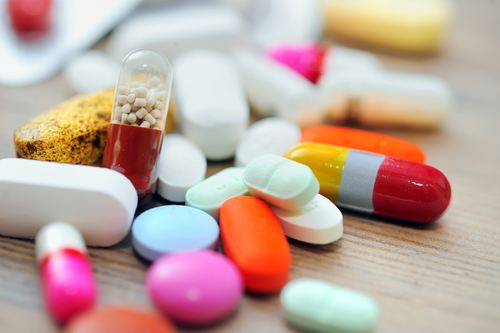 In 2013 between 13 and 20 million people used opiates recreationally (0.3% to 0.4% of the global population between the ages of 15 and 65).
Overview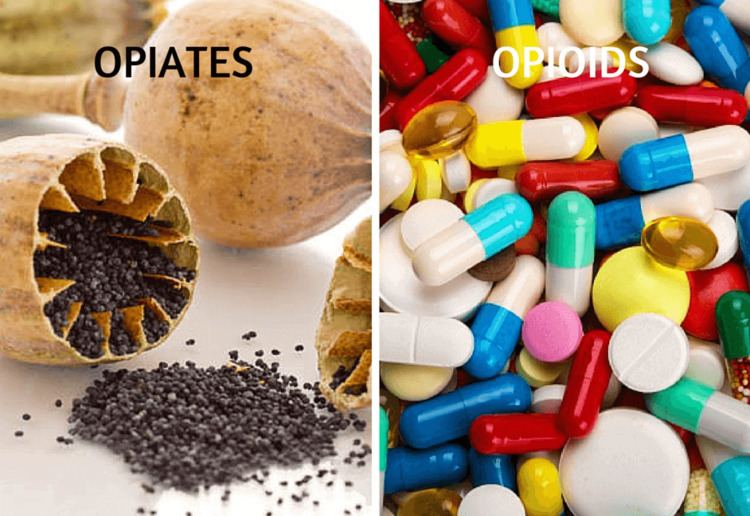 Opiates belong to the large biosynthetic group of benzylisoquinoline alkaloids, and are so named because they are naturally occurring alkaloids found in the opium poppy. The major psychoactive opiates are morphine, codeine, and thebaine. Papaverine, noscapine, and approximately 24 other alkaloids are also present in opium but have little to no effect on the human central nervous system, and as such are not considered to be opiates. Very small quantities of hydrocodone and hydromorphone are detected in assays of opium on rare occasions; it appears to be produced by the plant under circumstances and by processes which are not understood at this time and may include the action of bacteria. Dihydrocodeine, oxymorphol, oxycodone, oxymorphone, metopon and possibly other derivatives of morphine and/or hydromorphone also are found in trace amounts in opium.
Despite morphine being the most medically significant opiate, larger quantities of codeine are consumed medically, most of it synthesized from morphine. Codeine has greater and more predictable oral bioavailability, making it easier to titrate the dose. Codeine also has less abuse potential than morphine, and because it is milder, larger doses of codeine are required.
Withdrawal effects
Opiate withdrawal syndrome effects are associated with the abrupt cessation or reduction of prolonged opiate usage.
In medical facilities such as hospitals and clinics, the threat of relapse is possible when Post-acute-withdrawal syndrome is under-emphasized to patients in transitional phases, especially with short-term buprenorphine, methadone or health facilities.
Synthesis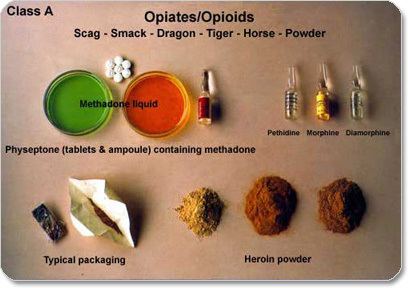 While the full synthesis of opioids from naphthoquinone (Gates synthesis) or other simple organic starting materials is possible, they are tedious and uneconomical processes. Therefore, most of the opiate-type analgesics in use today are either extracted from Papaver somniferum or synthesized from those opiates, especially thebaine.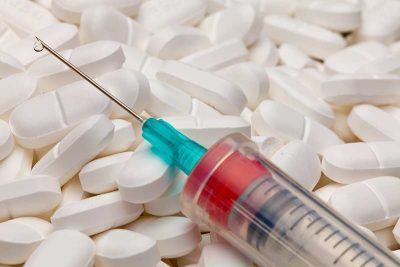 In 2015 researches reported successful biosynthesis of thebaine and hydrocodone using genetically modified yeast. Once scaled for commercial use the process would cut production time from a year to several days and could reduce costs by 90%.
Esters of morphine
Heroin is one of several semi-synthetic opioids derived from the morphine. Heroin (diacetylmorphine) is a morphine prodrug; it is metabolized by the liver into morphine after administration. One of the major metabolites of heroin, 6-monoacetylmorphine (6-MAM), is also a morphine prodrug. Nicomorphine (morphine dinicotinate), dipropanoylmorphine (morphine dipropionate), desomorphine (di-hydro-desoxy-morphine), methyldesorphine, acetylpropionylmorphine, dibenzoylmorphine, diacetyldihydromorphine, and several others are also derived from morphine.
References
Opiate Wikipedia
(Text) CC BY-SA