Covid-19
7 Feb 1965 – 24 Feb 1965




North Vietnam






Strategic USAF and VNAF failure; escalation of the war




Vietnam War, Operation Pierce Arrow, Operation Shed Light, Operation Chenla II, Operation Speedy Express
Operation Flaming Dart was a U.S. and (South) Vietnam Air Force military operation, conducted in two parts, during the Vietnam War.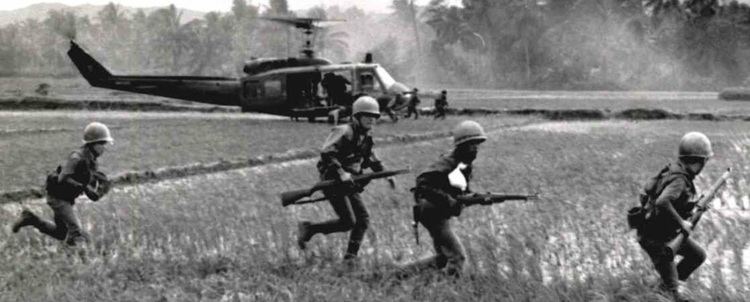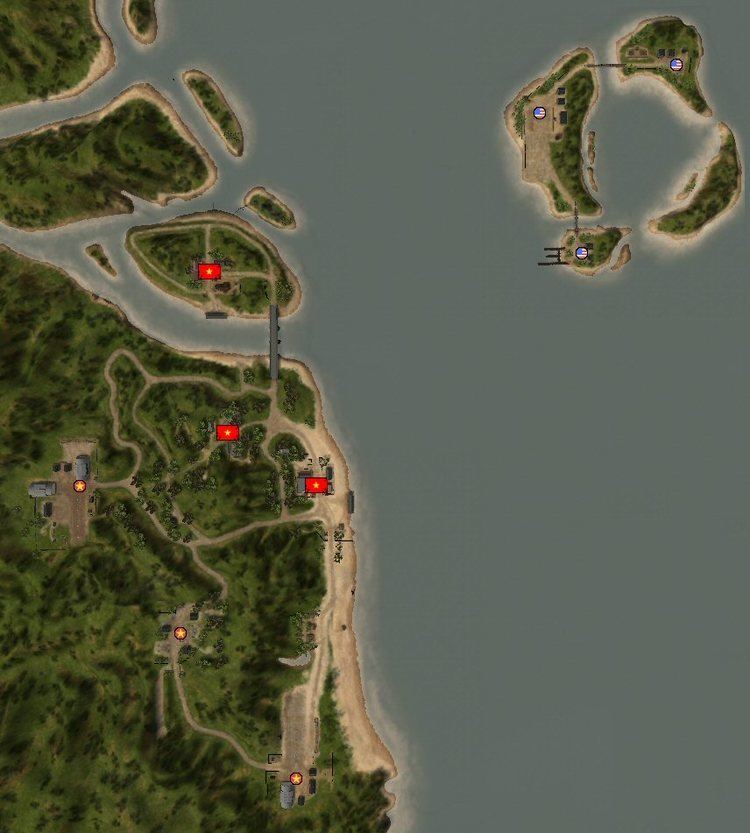 United States President Lyndon B. Johnson in February 1965 ordered a series of reprisal air strikes after several attacks on U.S. bases by Vietcong units, particularly in reply to a mortar attack at Pleiku. During these attacks, Viet Cong sappers planted demolition charges that destroyed four C-7 Caribous, four light aircraft, and five helicopters and damaged a further eleven helicopters.
Forty-nine retaliatory sorties were flown for Flaming Dart I on 7 February 1965. Flaming Dart I targeted North Vietnamese army bases near Đồng Hới, while the second wave targeted Vietcong logistics and communications near the Demilitarized Zone. Among the pilots was Air Marshal Nguyễn Cao Kỳ, then a member of Vietnam's ruling junta.
The Vietcong attacked a hotel billeting U.S. personnel in reaction to Flaming Dart I, prompting the Flaming Dart II air strikes. The U. S. Navy launched 99 fighter-bombers from three aircraft carriers—the USS Hancock, the USS Coral Sea, and the USS Ranger. While the naval aircraft bombed Chanh Hoa, the Vietnamese Air Force and the U. S. Air Force attacked Chap Le. While the VNAF used 28 propeller-driven A-1 Skyraiders, the USAF had an equal number of jet-powered F-100 Super Sabres on target. While Americans with Farm Gate had been flying combat with their South Vietnamese counterparts, the USAF strikes in South Vietnam escalated the war by their use of jet aircraft.
American reaction to Communist escalation was not restricted to the bombing of North Vietnam. Washington also escalated its use of air power when it authorized the use of U.S. jet attack aircraft to engage targets in the south. On 19 February, U.S. Air Force B-57s conducted the first jet strikes flown by Americans in support of South Vietnamese ground units. On 24 February, Air Force jets struck again, this time breaking up a Communist ambush in the Central Highlands with a massive series of tactical air sorties. Again, this was an escalation in the U. S. use of air power.
The Operation Flaming Dart raids were later followed by Operation Rolling Thunder, which began a 44-month campaign on 2 March 1965. Other aerial campaigns were also waged during the war. By war's end, the American bombing campaigns during the Vietnam War amounted to the heaviest aerial bombardment in history, totaling 7,662,000 tons of ordnance.
Operation Flaming Dart Wikipedia