Only Two Can Play is a 1962 British comedy film starring Peter Sellers, based on the novel That Uncertain Feeling by Kingsley Amis. Sidney Gilliat directed the film from a screenplay by Bryan Forbes.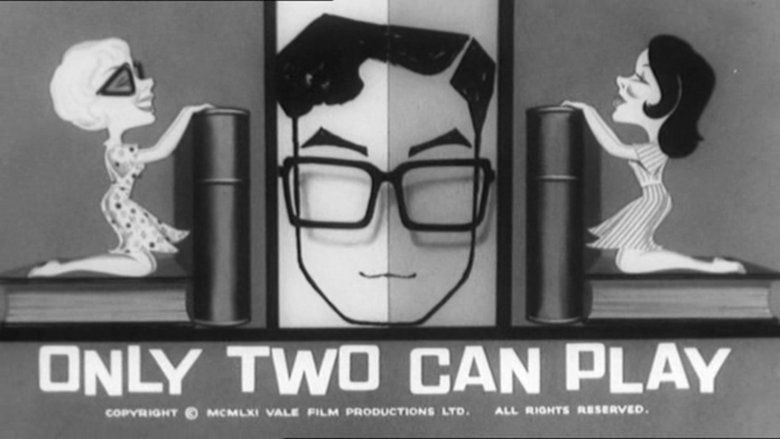 The film is set in the fictional south Wales town of Aberdarcy, and largely filmed in and around Swansea, Kingsley Amis' stated real-life city that Aberdarcy represents.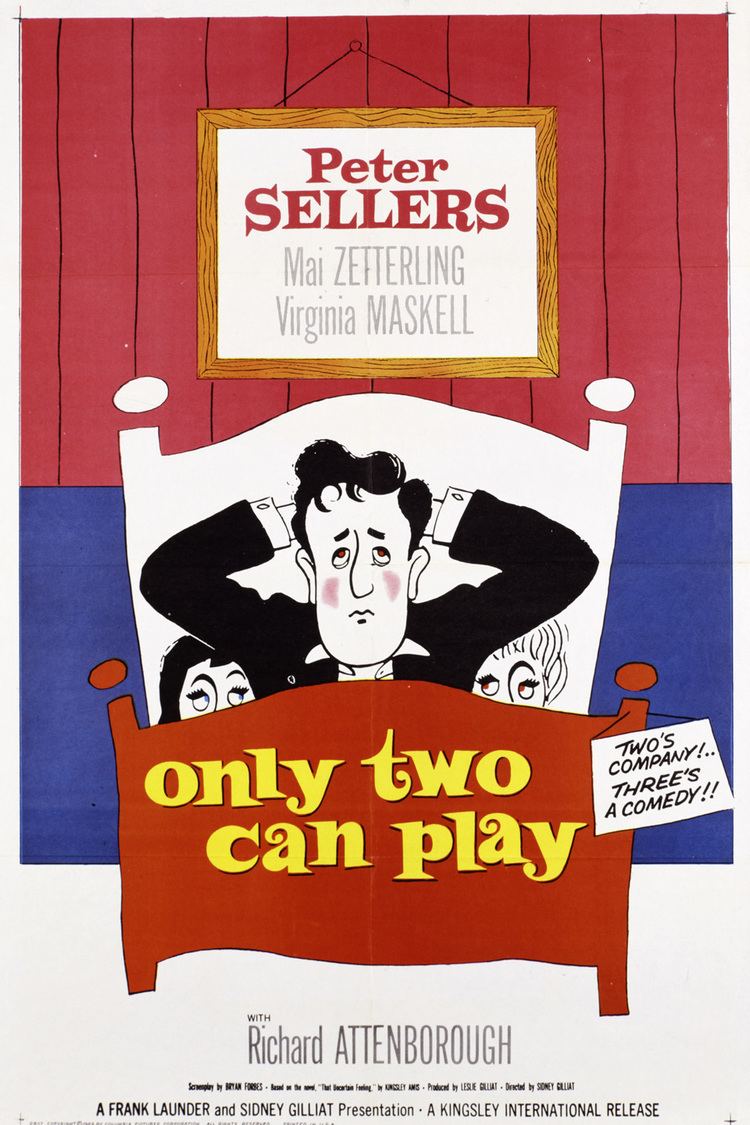 John Lewis (Sellers) is a poorly paid and professionally frustrated Welsh librarian and occasional drama critic, whose affections fluctuate between glamorous Liz (Mai Zetterling), and his long-suffering wife Jean (Virginia Maskell).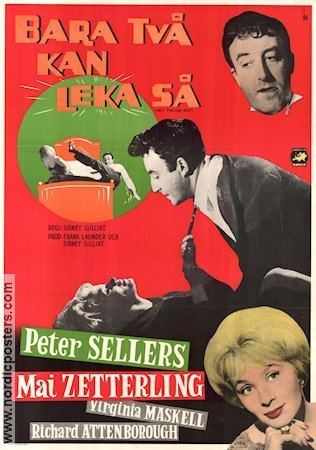 When a better paid job becomes vacant, Lewis is reluctant to apply, but is persuaded to do so by Jean. Then he meets the obviously attractive Elizabeth Gruffydd-Williams (Liz), a designer with the local amdram company and wife of a local councillor.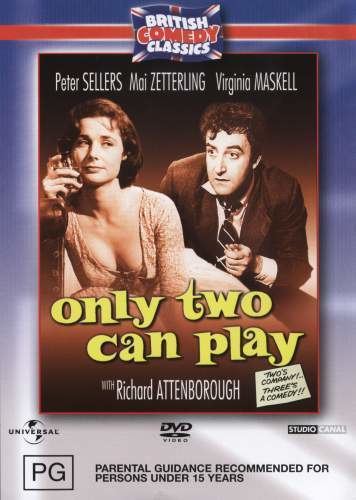 Liz offers to intercede with her husband in getting Lewis the job, and makes it clear that she is attracted to him. Lewis is easily seduced into an affair, although the couple never consummate their attraction.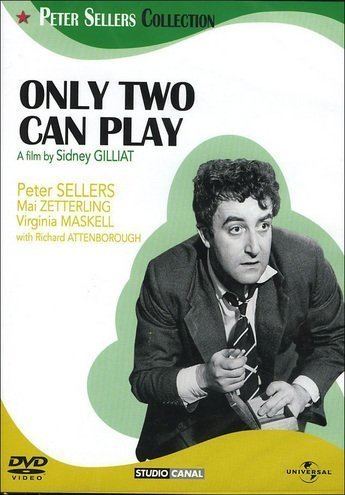 Having been persuaded by Liz to leave the theatre's new production early, Lewis submits a bogus review to the local newspaper, but learns the next morning that the theatre burned down shortly after the play commenced. Jean thus learns of the affair and retaliates by encouraging her old flame Probert (Richard Attenborough), a self-important literary character and dramatist (who wrote the ill-fated play). Lewis also loses the friendship of his colleague and best friend Ieuan Jenkins (Kenneth Griffith), who had a role in the play.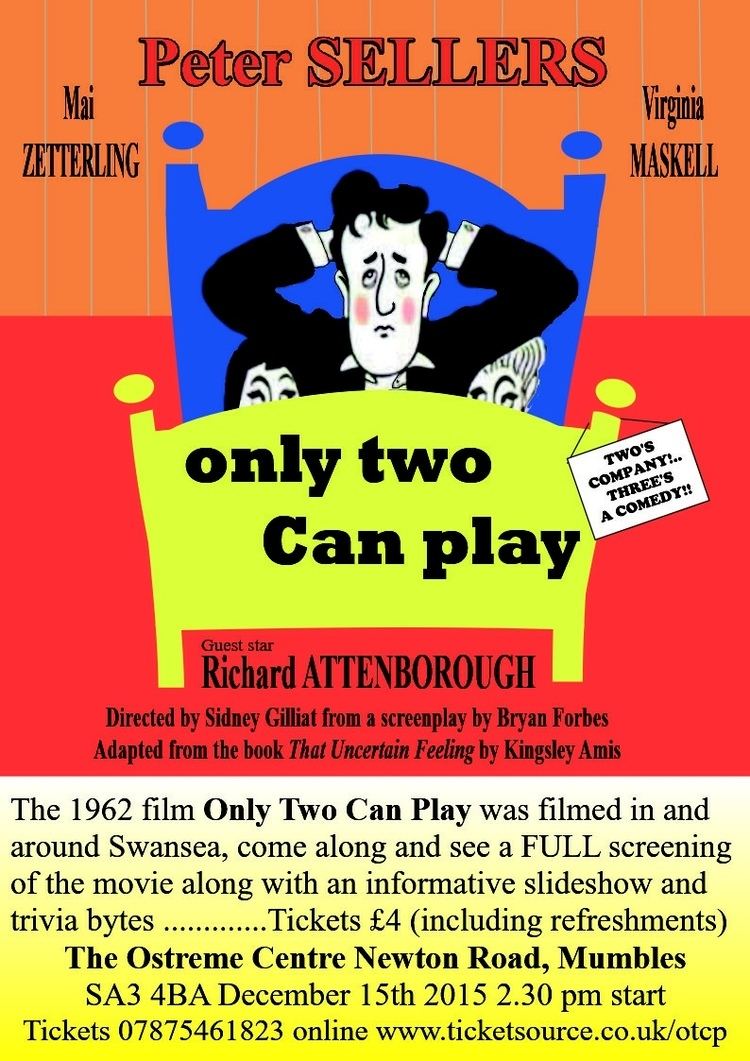 When Lewis is offered the better paid job, he realises that Liz will now use and control him if he lets her. Finally realising the price he has paid, he breaks off the affair and takes a job as a mobile librarian, in the hope that this will keep him away from predatory women. Jean is not so sure that he can resist them, and tags along to keep an eye on him.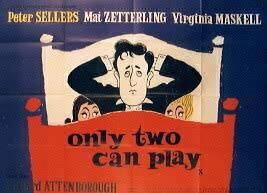 Peter Sellers as John Lewis
Mai Zetterling as Liz
Virginia Maskell as Jean
Kenneth Griffith as Jenkins
Raymond Huntley as Vernon
David Davies as Benyon
Maudie Edwards as Mrs. Davies
Meredith Edwards as Clergyman
John Le Mesurier as Salter
Frederick Piper as Mr. Davies
Graham Stark as Hyman
Eynon Evans as Town Hall Clerk
John Arnatt as Bill
Sheila Manahan as Mrs. Jenkins
Richard Attenborough as Probert
Howell Evans as Library Policeman (uncredited)
Tenniel Evans as Kennedy (uncredited)
Laurence Luxton as American GI and Driver (uncredited)
The film was the third most successful film at the British box office in 1962.