Onan Kainoa Satoshi Masaoka (born October 27, 1977) was a Major League Baseball left-handed pitcher for the Los Angeles Dodgers in 1999 and 2000.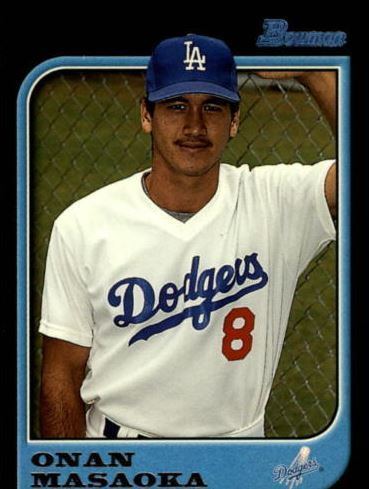 Drafted by the Los Angeles Dodgers in the 3rd round of the 1995 MLB amateur draft, Masaoka made his Major League Baseball debut with the Dodgers on April 5, 1999, and appeared in his final game on September 30, 2000.
The Dodgers traded him to the Chicago White Sox on July 26, 2001 (along with Jeff Barry and Gary Majewski) for James Baldwin and cash. The White Sox assigned him to the AAA Charlotte Knights but released him after the season ended.
He next played professionally with the Gary SouthShore RailCats of the Northern League in 2009 and signed with his hometown Hawaii Stars of the Pacific Association for 2013.