Height

5 ft 6 ⁄2 in (1.69 m)

Years active

1996–present







Full Name

Anna-Margarita Grauer

Born

November 16, 1975 (age 45) (

1975-11-16

)

Mexico City, Mexico

Nominations

Gemini Award for Best Performance by an Actress in a Guest Role Dramatic Series

Movies

House of the Dead

, Seattle Superstorm, Percy Jackson & the Olym, Deep Evil, Yeti: Curse of the Snow De




Similar People

Aaron Dudley, Jason Bourque, Sonya Salomaa, Ellie Cornell, Carly Pope
The Bridge ep 101: part 1
Ona Grauer is a Mexican-Canadian actress, best known for her portrayal of the Ancient Ayiana and later Emily Young in the science fiction television program Stargate Universe, part of the Stargate franchise. Most recently, she has been a voice actor on the FX hit show Archer, where she voices the characters Katya and Veronica Dean.
Contents
Sexy ona grauer in house of the dead
Life and career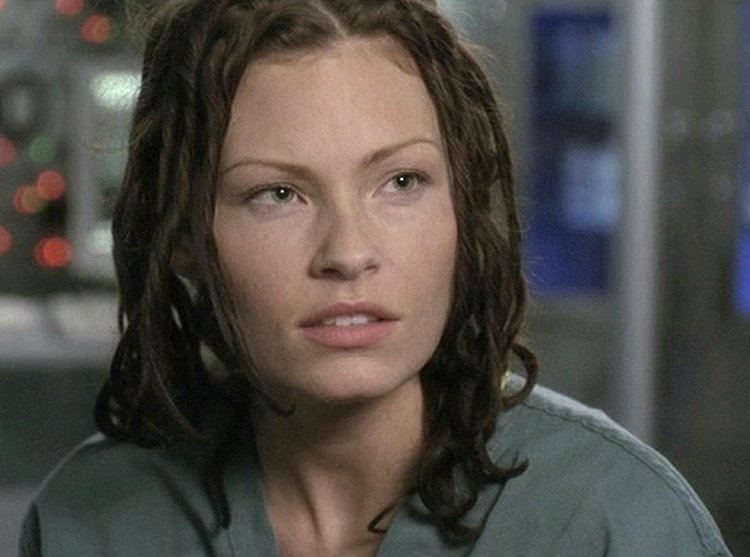 Grauer was born Ana-Margarita Grauer in Mexico City, Mexico, and is of Norwegian, Hungarian and German descent. She moved to Canada as a child, and was raised in Nelson, British Columbia. Grauer's mother worked as a caterer on the show MacGyver while raising Ona. Ona would later act alongside MacGyver star Richard Dean Anderson in Stargate SG-1.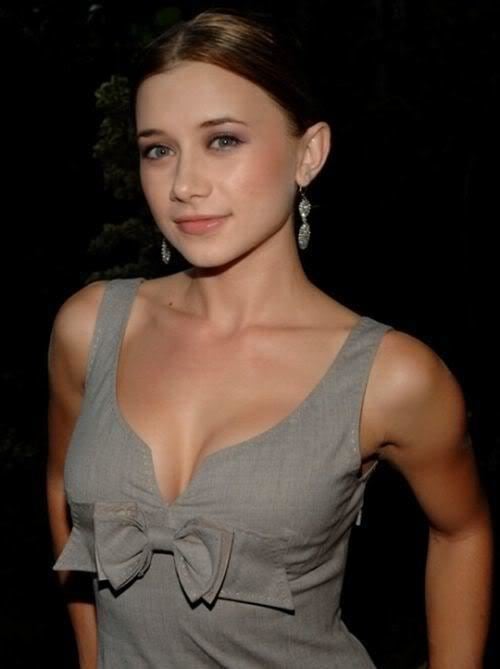 Grauer has appeared in a number of films such as House of the Dead and Deep Evil. She has also appeared in a number of television series besides the Stargate franchise, such as First Wave, The Net, Sliders, Freedom, Smallville, Tarzan, Andromeda, Archer and ABC-TV's re-imagined V series.
Grauer has one son, Cian (b. 2004) and one daughter, Maeve.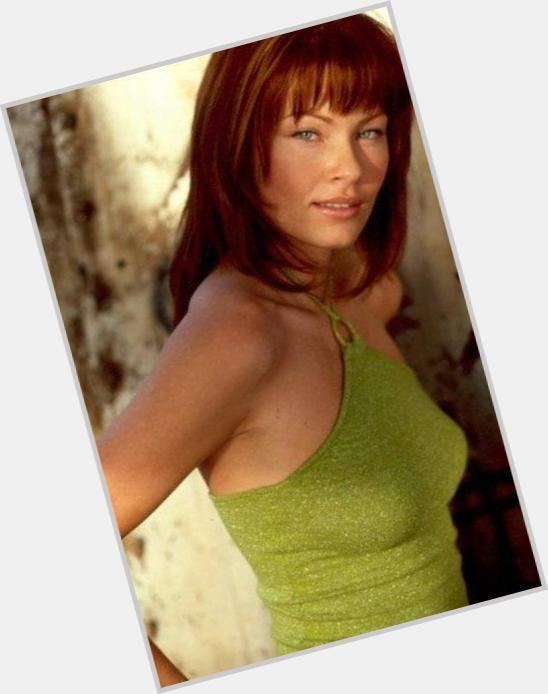 Filmography
Actress
2023
Lucky Hank (TV Series)
as
Anna Hibble
- The Arrival (2023) - Anna Hibble
2021
Dying for A Good Grade (TV Movie)
as
Lisa
2019
Come to Daddy
as
Precious
2019
Morning Show Mysteries (TV Mini Series)
as
Olivia Stokes
- Morning Show Mysteries: Countdown to Murder (2019) - Olivia Stokes
2018
No One Would Tell (TV Movie)
as
Mrs. Tennison
2017
You Me Her (TV Series)
as
Marie
- You Be You And I'll Be Me (2018) - Marie
- What the F Is Wrong with You Trakarskys? (2017) - Marie
- Stoner Sensai's Secrets of Love (2017) - Marie (uncredited)
- Cat in the Box (2017) - Marie
- Like Riding a Vagina Bike (2017) - Marie
2017
Christmas Princess (TV Movie)
as
Sharon
2017
Van Helsing (TV Series)
as
Vampire Queen Maya
- Everything Changes (2017) - Vampire Queen Maya
2016
Girlfriends' Guide to Divorce (TV Series)
as
Sherry Wilcox
- Rule #930: Plan for New Plans (2017) - Sherry Wilcox
- Rule #81: There's No Crying in Porn (2016)
- Rule #25: Beware the Second Chance (2016)
2017
Garage Sale Mysteries (TV Series)
as
Sydney
- Garage Sale Mystery: The Art of Murder (2017) - Sydney
2016
A Christmas to Remember (TV Movie)
as
Brooke
2016
Dead Rising 4 (Video Game)
as
Survivors - Female (voice)
2016
Twist of Fate (TV Movie)
as
Susan
2016
A Time to Dance (TV Movie)
as
Charlene Denton
2016
I Didn't Kill My Sister (TV Movie)
as
Sandra Conroy
2011
Archer (TV Series)
as
Katya Kazanova / Katya Kasanova / Veronica Deane
- The Figgis Agency (2016) - Veronica Deane (voice)
- Reignition Sequence (2015) - Katya Kasanova (voice)
- Live and Let Dine (2013) - Katya Kazanova (voice)
- Viscous Coupling (2013) - Katya Kazanova (voice)
- Skin Game (2012) - Katya Kazanova (voice)
- Double Trouble (2011) - Katya Kasanova
- White Nights (2011) - Katya Kazanova (voice)
2016
Love in Paradise (TV Movie)
as
Candace
2015
Murder, She Baked (TV Mini Series)
as
Nancy Schmidt aka Dr. Love
- Murder, She Baked: A Plum Pudding Mystery (2015) - Nancy Schmidt aka Dr. Love (as Ona Graeur)
2015
iZombie (TV Series)
as
Taylor Fowler
- Real Dead Housewife of Seattle (2015) - Taylor Fowler
2015
The Whispers (TV Series)
as
Jane's Mother Meg / Meg / Jane's Mom Meg
- Game Over (2015) - Meg
- Homesick (2015) - Jane's Mom Meg
- The Archer (2015) - Jane's Mother Meg
- Meltdown (2015) - Jane's Mother Meg
2015
Truth & Lies (TV Movie)
as
Hannah's Mom
2014
Mom's Day Away (TV Movie)
as
Trish Danville
2014
Motive (TV Series)
as
Victoria Hill
- Nobody Lives Forever (2014) - Victoria Hill
2014
Arctic Air (TV Series)
as
Connie Jackowski
- The Finish Line (2014) - Connie Jackowski
2013
Fade Out (Short)
as
Actress
2013
That Burning Feeling
as
Calista Whitacre
2013
Cult (TV Series)
as
Lexi
- Executive Producer Steven Rae (2013) - Lexi
- The Good Fight (2013) - Lexi
- The Kiss (2013) - Lexi
- Get with the Program (2013) - Lexi
2013
After All These Years (TV Movie)
as
Christine Boll
2013
Profile for Murder (TV Movie)
as
Dr. Michelle
2013
Arrow (TV Series)
as
Vivian
- Betrayal (2013) - Vivian
2012
Seattle Superstorm (TV Movie)
as
Emma Peterson
2012
Fringe (TV Series)
as
Diana Sutter
- A Short Story About Love (2012) - Diana Sutter
2011
V (TV Series)
as
Kerry Eltoff
- Devil in a Blue Dress (2011) - Kerry Eltoff
- Siege (2011) - Kerry Eltoff
- Concordia (2011) - Kerry Eltoff
2010
Smoke Screen (TV Movie)
as
Miranda
2010
The Bridge (TV Series)
as
Abby St. James
- Chain of Fools (2010) - Abby St. James
- Voices Carry (2010) - Abby St. James
- The Blame Game (2010) - Abby St. James
- Never Let Me Down Again (2010) - Abby St. James
- Painted Ladies (2010) - Abby St. James
- Brown Sugar (2010) - Abby St. James
- God Bless the Child (2010) - Abby St. James
- Damned If You Do (2010) - Abby St. James
- Vexation of Spirit (2010) - Abby St. James
- The Unguarded Moment (2010) - Abby St. James
- The Fat Lady Sings the Blues (2010) - Abby St. James
- Red Door/Paint It Black (2010) - Abby St. James
2010
Percy Jackson & the Olympians: The Lightning Thief
as
Artemis
2009
Stargate Universe (TV Series)
as
Emily Young
- Life (2009) - Emily Young
- Earth (2009) - Emily Young
- Darkness (2009) - Emily Young
- Air: Part 1 (2009) - Emily Young
2009
Encounter with Danger (TV Movie)
as
Carrie
2009
Flashpoint (TV Series)
as
Irina Kazkov
- The Fortress (2009) - Irina Kazkov
2008
Yeti: Curse of the Snow Demon (TV Movie)
as
Fury
2008
Lost Behind Bars (TV Movie)
as
Amanda Watson
2005
Intelligence (TV Series)
as
Katarina Weigel
- A Dark Alliance (2007) - Katarina Weigel
- The Heat Is On (2007) - Katarina Weigel
- Flipping the Script (2007) - Katarina Weigel
- Something in the Air (2007) - Katarina Weigel
- A Man and a Woman Betrayed (2007) - Katarina Weigel
- A Man Escapes (2007) - Katarina Weigel
- Down But Not Out (2007) - Katarina Weigel
- Dante's Inferno (2007) - Katarina Weigel
- Not a Nice Boy! (2007) - Katarina Weigel
- Things Change (2006) - Katarina Weigel
- Clean and Simple (2006) - Katarina Weigel
- Love and War (2006) - Katarina Weigel
- Pressure Drop (2006) - Katarina Weigel
- Jimmy's Got a Money Machine (2006) - Katarina Weigel
- Don't Break Your Brother's Heart (2006) - Katarina Weigel
- A Champagne Payday (2006) - Katarina Weigel
- Pilot (2005) - Katarina Weigel
2007
Flash Gordon (TV Series)
as
Genessa
- Conspiracy Theory (2007) - Genessa
2007
Supernatural (TV Series)
as
Deal-Making Demon
- All Hell Breaks Loose: Part 2 (2007) - Deal-Making Demon
2006
Three Moons Over Milford (TV Series)
as
Sarah Louise
- Moon Giver (2006) - Sarah Louise
- Moonstruck (2006) - Sarah Louise
- Shoot the Moon (2006) - Sarah Louise
- Pilot (2006) - Sarah Louise
2006
Godiva's (TV Series)
as
Annie
- Floodgates (2006) - Annie
2004
The Collector (TV Series)
as
Katrina
- The Farmer (2006) - Katrina
- 1348 AD (2005) - Katrina
- Beginnings (2005) - Katrina
- The Superhero (2005) - Katrina
- The Tour Guide (2005) - Katrina
- The Mother (2005) - Katrina
- The Tattoo Artist (2005) - Katrina
- The Pharmacist (2005) - Katrina
- Another Collector (2004) - Katrina
- The Miniaturist (2004) - Katrina
- The Yogi (2004) - Katrina
- The Children's Book Writer (2004) - Katrina
- The Medium (2004) - Katrina
- The Actuary (2004) - Katrina
- The Photographer (2004) - Katrina
- The Prosecutor (2004) - Katrina
- The Rapper (2004) - Katrina
2005
Murder at the Presidio (TV Movie)
as
Kathy Tucker
2005
Young Blades (TV Series)
as
Emanuelle
- Coat of Arms (2005) - Emanuelle
2005
Behind the Camera: The Unauthorized Story of Mork & Mindy (TV Movie)
as
Raquel Welch
2005
The L Word (TV Series)
as
Sandy
- Luminous (2005) - Sandy
2005
Ladies Night (TV Movie)
as
Emily Morgan
2005
Alone in the Dark
as
Agent Feenstra
2004
Smallville (TV Series)
as
Dr. Gabrielle Vaughan
- Crusade (2004) - Dr. Gabrielle Vaughan
2004
Stargate: Atlantis (TV Series)
as
Ayiana
- Rising (2004) - Ayiana
2004
Deep Evil (TV Movie)
as
Dr. Cole
2004
Perfect Romance (TV Movie)
as
Peter's Girlfriend
2003
Andromeda (TV Series)
as
Melea Voth
- Harper/Delete (2003) - Melea Voth
2003
Tarzan (TV Series)
as
Alice Clayton
- Pilot (2003) - Alice Clayton
2003
Out of Order (TV Series)
as
Escort
- Put Me in Order (2003) - Escort
- Follow the Rat (2003) - Escort
- Losing My Religion (2003) - Escort
- The Art of Loss (2003) - Escort
- Pilot: Part Two (2003) - Escort
- Pilot: Part One (2003) - Escort
2003
Black Sash (TV Series)
as
Beth Rodgers
- Snap Shots (2003) - Beth Rodgers
- Prime Suspect (2003) - Beth Rodgers
- The Prodigal Son (2003) - Beth Rodgers
- Date Night (2003) - Beth Rodgers
- Jump Start (2003) - Beth Rodgers
- Pilot (2003) - Beth Rodgers
2003
The Lizzie McGuire Movie
as
Model #1
2002
John Doe (TV Series)
as
Theresa
- The Rising (2003) - Theresa
- Remote Control (2003) - Theresa
- Pilot (2002) - Theresa (uncredited)
2003
1st to Die (TV Movie)
as
Becky DeGraaff
2003
House of the Dead
as
Alicia
2002
Mary Higgins Clark's: We'll Meet Again (TV Movie)
as
Anna Marie Scalli
2002
Stargate SG-1 (TV Series)
as
Ayiana
- Frozen (2002) - Ayiana
2002
Beyond Belief: Fact or Fiction (TV Series)
as
Marta Vradma (segment "Night Walker")
- Moonstruck Beach/Healing Hands/Aspen Sunny Side/Night Walker/Hot Car (2002) - Marta Vradma (segment "Night Walker")
2002
Romantic Comedy 101 (TV Movie)
as
Deanna
2001
Freedom (TV Series)
as
Lieutenant Fallon
- Mind Game (2001) - Lieutenant Fallon
1999
First Wave (TV Series)
as
Taryn / Olivia
- Terminal City (2001) - Taryn
- Lost Souls (1999) - Olivia
2000
The Christmas Secret (TV Movie)
as
Ms. Isakson
2000
First Target (TV Movie)
as
Nina Stahl
2000
My 5 Wives
as
Poolside Cocktail Waitress
2000
Harsh Realm (TV Series)
as
Pretty Young Woman
- Three Percenters (2000) - Pretty Young Woman
2000
Seven Days (TV Series)
as
Leslie Dixon
- Space Station Down (2000) - Leslie Dixon
1998
The Net (TV Series)
as
Mori, Kallus Records Receptionist
- Sample (1998) - Mori, Kallus Records Receptionist
1997
Breaker High (TV Series)
as
Lena
- Stowing Pains (1997) - Lena
1996
Sliders (TV Series)
as
Debra
- Love Gods (1996) - Debra
Thanks
2005
House of the Dead 2 (TV Movie) (special thanks)
Self
2020
Come to Daddy: Gag Reel (Video short)
as
Self
2004
The Making of: House of the Dead (Video documentary short)
as
Self
2004
Behind the House: Anatomy of the Zombie Movement (Video documentary short)
as
Self
References
Ona Grauer Wikipedia
(Text) CC BY-SA