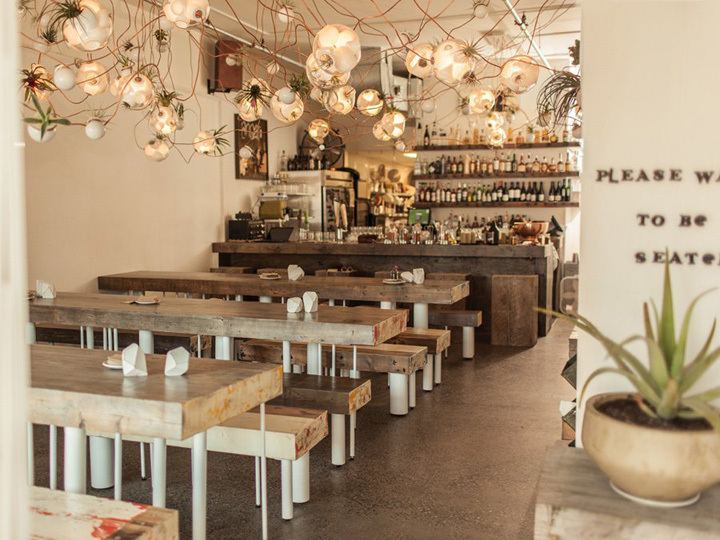 Arbel was born and raised in Jerusalem until age thirteen, when his family relocated to Vancouver, British Columbia, Canada. As a youth, Arbel enjoyed considerable success as a competitive fencer, making the Canadian Junior National team numerous times and ranking in the top 20 at the Junior World Championships. He received a BSc in environmental science from the University of Waterloo in 1997, and began an apprenticeship with Catalan architect Enric Miralles the following year. Miralles' death in 2000 brought Arbel back to Canada, where he completed his professional degree in architecture and began working at Patkau Architects in Vancouver.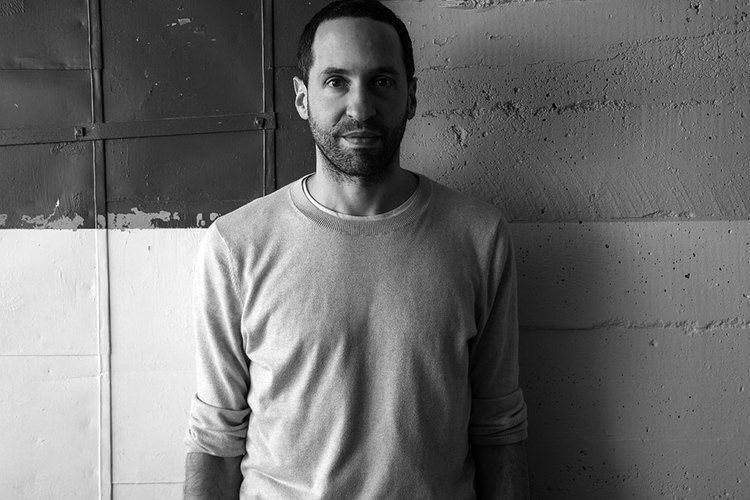 Arbel's first serious forays into industrial design emerged from a series of material experiments conducted in a studio occupying the inside of a billboard on the roof of his apartment building in Vancouver.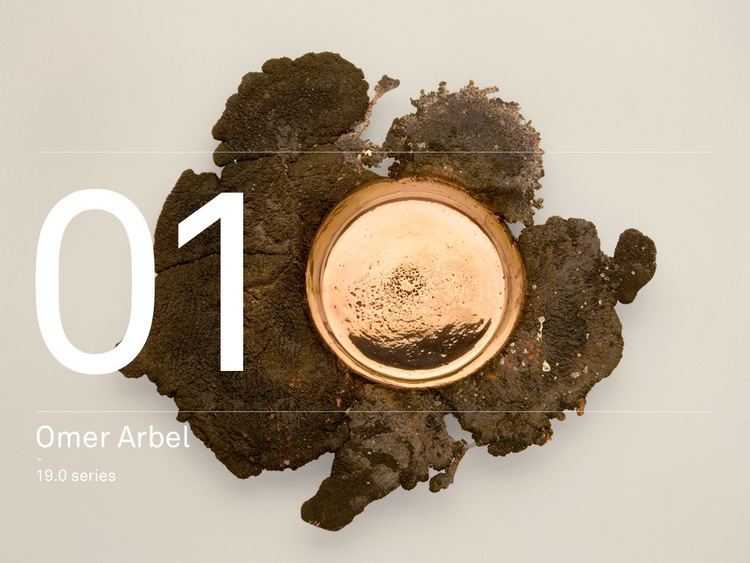 One of Arbel's first designs to emerge from that rooftop studio was the 2.4 chair. The chair is composed of approximately 50 layers of coloured resin. Each layer could only be poured during a 15-minute window once every 3.5 hours, amounting to 175 hours of work per chair and many sleepless nights. Given the labour-intensive nature of the 2.4 chair, it was never moved into production; only twenty were made and they reside in private collections and museums around the world.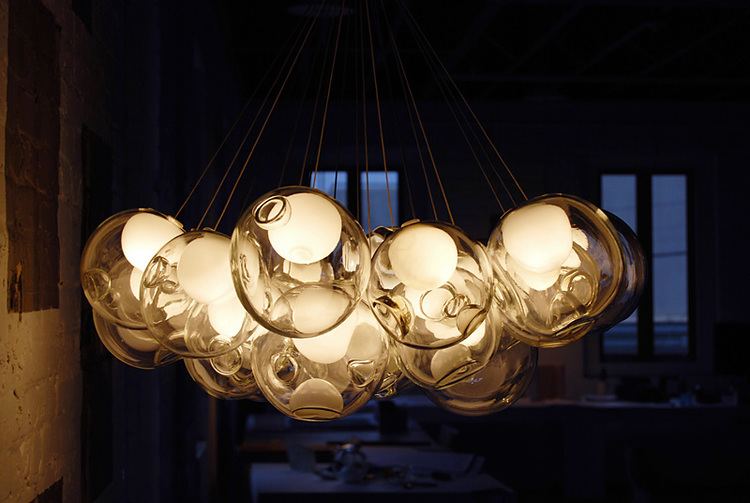 Arbel's experiments often remain conceptual, but he has had some notable commercial success, particularly with glass and lighting design. Arbel's first design to move into production was 14, the basis of which is an illuminated cast-glass sphere with a certain optical quality. The 14 collection was created with an ambient presence as a way to highlight the volume of a room and challenge the traditional role of a chandelier as a static centerpiece. 14 helped launch Bocci and Arbel's design practice OAO in 2005 and remains a bestseller.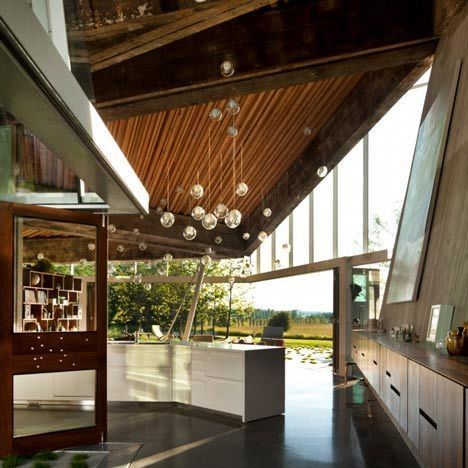 Bocci's success as a company allowed Arbel to move several more designs into production, notably 22 and 28. 22 is a collection of electrical accessories designed without the visual disruption of a cover plate, allowing outlets and switches to sit flush with their surroundings. Arbel was awarded a Red Dot Award and a Yellow Pencil yearbook entry at the D&AD awards in 2009 for 22. 28 is a hand-blown glass pendant with interior glass satellites that is available in a multitude of colours. It is created through a complicated technique that involves adding and removing air while heating and cooling a glass matrix. It is emblematic of Arbel's search for "specificity in manufacturing," essentially designing a system that produces form rather than designing the form itself. Arbel received an iF product design award and the Best of Year Award from Interior Design Magazine in 2011 for 28.
Arbel launched his own building design practice (OAO) in 2005. Since then he has completed several commercial and residential projects, including 23.2, a freestanding house located in South Surrey, B.C, Canada. Arbel's architectural projects reflect his emphasis on materials. For example, 23.2 was designed with triangular geometry to avoid altering the key material of the project: 100-year-old Douglas Fir beams, some 20 metres long and 90 centimetres deep. 23.2 received considerable attention from the design community, and was shortlisted for a World Architecture Award in 2010. Arbel was awarded the Ron Thom Award for Early Design Achievement the same year. Other built projects include a penthouse composed of onyx "pods," a design store centered on rough poured concrete, and a restaurant featuring one of the first installations of 38, a horizontal chandelier made of glass and copper wire. Arbel has been shortlisted for the World Architecture Award three times and continues to explore design at the building scale through the physical properties of building materials.
While some of Arbel's experiments have been suitable for production, many of his designs serve no clear function or purpose. Some of these experiments have been presented as sculpture in the context of the art gallery. For example, 41.0 was a prototype armature for exhibiting surrealist artwork proposed to the Vancouver Art Gallery in 2010. The armature took shape by coating a chaotic pile of hay bales in sugar beet foam, then removing the bales to reveal an irregular negative space that could house paintings or other artwork. That same year Arbel was selected to co-design Canada's 2010 Olympic medals in collaboration with Aboriginal artist Corrine Hunt. His original submission 27.3 included plans for the medals to be held together by invisible magnets, concealing a cavity on the inside where an athlete could store a memento, and having an onsite engraver etch the sounds of the last ten minutes before a medal event onto the medal itself. Financial and practical concerns prevented these plans from being realized, however Arbel's desire to design a system of production that resulted each medal having unique form was preserved. In 2015, Arbel had a solo exhibition at the Monte Clark Gallery in Vancouver, B.C. The exhibition featured experiments 30 and 71, both of which have existed for some time but were only recently considered in a sculptural context. 30 is an exploration of glass' self organizing crystalline structure. Colourful glass rods are fused together at high heat and become faceted geometrical arrangements that slump downwards with the force of gravity. 71 results from steel with a coil of copper wire repeatedly dipped into an electrified nickel-based chemical solution, resulting in the nickel accreting around an electromagnetic field.
Arbel's work has been selected for large-scale public installations that hover between artwork and industrial design. He has had multiple exhibitions at Spazio Rossana Orlandi in Milan, the Art Institute of Chicago, and more recently at the Fairmont Pacific Rim Vancouver, Mallett Antiques, Canada House, and the Victoria and Albert Museum in London. The 2013 Victoria and Albert Museum exhibit featured 280 of the 28 spheres cascading more than 30 metres from the museum's vaulted ceiling. In 2014, Arbel collaborated with Mallett Antiques to outfit their entire showroom with large installations of his 57 series, 38 series, 19 series and 28 series. The project was intended to create compositional tension through the juxtaposition of modern lighting with antique furnishings. Canada House on Trafalgar Square was reopened in February 2015 with the addition of 157 of Arbel's 57 series light winding down the central staircase. On March 5, 2015 Arbel unveiled a large outdoor installation of his new 16 series at Vancouver's Fairmont Pacific Rim Hotel. The Royal Architectural Institute of Canada (RAIC) announced on March 16, 2015 that Arbel would be awarded the Allied Arts Medal for 2015 based on his recent work at the Victoria and Albert Museum. The award is given once every two years to a Canadian artist or designer for outstanding achievement in artwork designed to be integrated with architecture.
Arbel is active as a guest critic, speaker and master's thesis committee member at the University of British Columbia School of Architecture. In 2012, Arbel taught a master class on form at Parsons The New School for Design.