6.6

/

10

Alchetron

6.6

Rate This






Screenplay

Osman Ali, Fauziah Ashari




Writer

Osman Ali (screenplay)

Release date

23 November 2011 (2011-11-23)

Cast

Azizah Mahzan

,

Zaidi Omar




Similar movies



Hafiz adira ombak rindu scenes of hariz izzah lyrics
Ombak Rindu (Love Waves) is a Malaysian 2011 romance drama film directed by Osman Ali, starring Aaron Aziz, Lisa Surihani and Maya Karin. The film was adapted from the 2002 novel of the same name written by Fauziah Ashari, published by Alaf 21.
Contents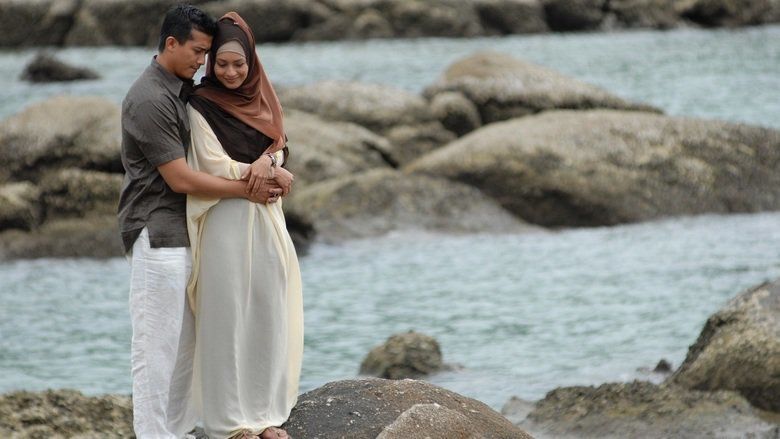 Ombak rindu official trailer 2 mins from tarantella pictures
Plot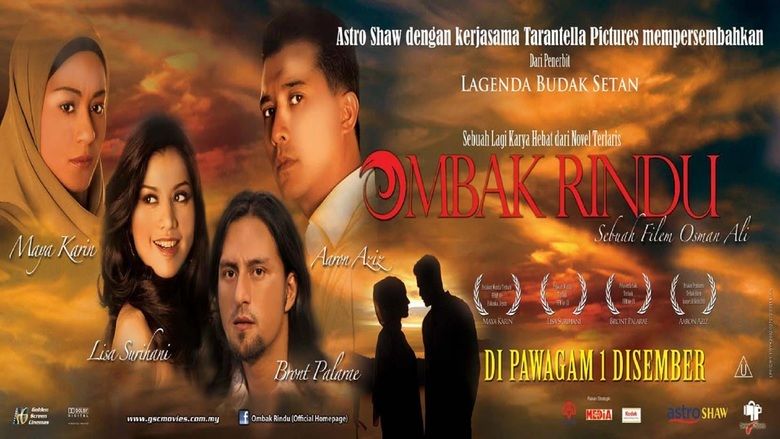 Izzah (Maya Karin) and Hariz (Aaron Aziz) are from two different worlds and they have to face many hurdles before finding happiness. Izzah is a village girl who is sold by her uncle to an entertainment club in Kuala Lumpur to become a prostitute. Hariz is a young man who is the son of Madam Sufiah Hariz (Azizah Mahzan), the owner of the business empire 'Sufiah Catering'. He buys Izzah to be his mistress, but Izzah pleads with him to marry her instead to legalise their relationship.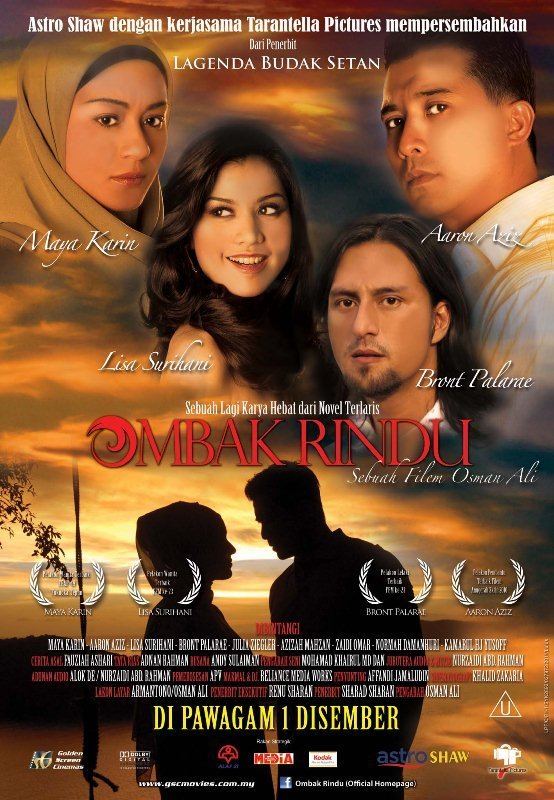 Hariz agrees to the terms, provided that Izzah not claim any rights as a wife. However, the rough and hot-tempered Hariz finds himself falling in love with Izzah who is full of tenderness.Their relationship is frowned upon by Madam Sufiah. Hariz is then forced to marry Mila Amylia (Lisa Surihani), a childhood friend and now a famous model and actress, after being pressured by his mother. When Hariz falls into a coma in the hospital due to a road accident, Madam Sufiah drives Izzah out of the bungalow and confiscates the car keys and mobile phones.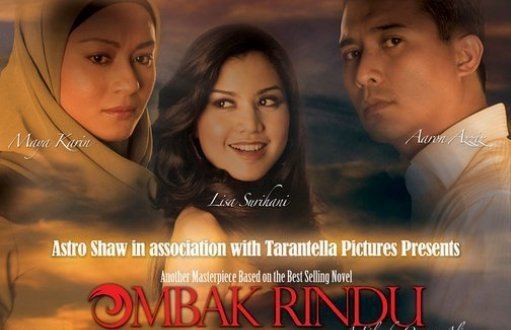 Once out of the hospital, Madam Sufiah lies to Hariz about Izzah having forgotten about him and having a relationship with another man. She produces a photograph, apparently taken by a private detective, that shows Mail, Izzah's childhood friend, appearing intimate with Izzah (in actual fact, Izzah was helping Mail get a job in KL and had put him up at Pak Dolah's house). Hariz drives over to Pak Dolah's house and sees Mail and Izzah there, thereby confirming his mother's allegations. He gets angry at Izzah and tells her that he is leaving her. As he drives off in his car, Izzah chases him and falls. She starts to bleed, implying that she may be suffering a miscarriage. At the hospital, she and baby are found to be safe.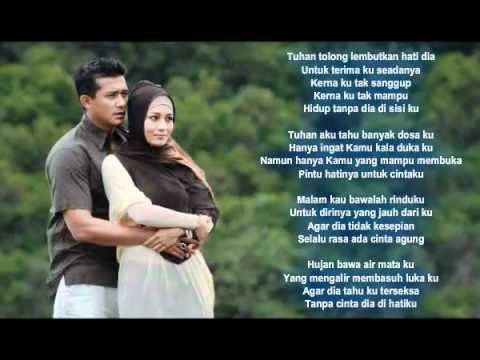 Pak Dollah, arrives at Hariz's home and confronts Madam Sufiah. Hariz learns of the secret pact that Pak Dolah and Madam Sufiah's husband made. Hariz has been given up for adoption to Madam Sufiah and her husband. Hariz feels remorseful and misses Izzah who has gone to her village. He goes to her village to ask for forgiveness. Izzah readily accepts him. Mila appears at the village and after realising that Hariz and Izzah are very much in love, she asks Hariz to divorce her. The film ends with Izzah and Hariz leading a simple happy life together.
Cast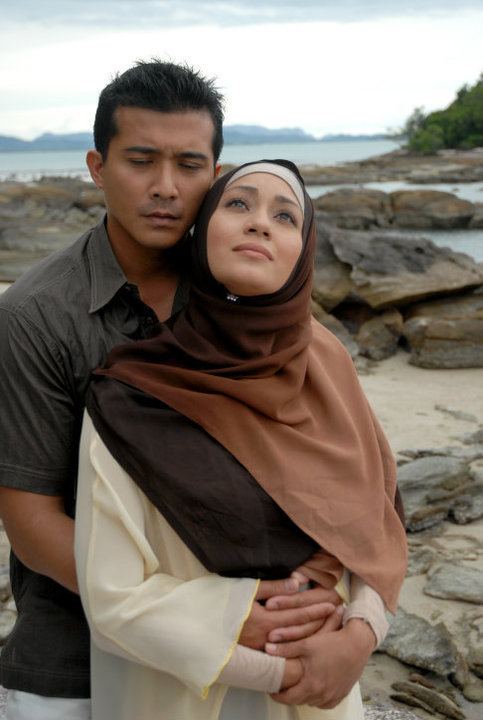 Aaron Aziz as Hariz - son of Madam Sufiah, playboy
Maya Karin as Izzah - village girl, Hariz's wife
Lisa Surihani as Mila Amylia
Qamaruddin as prostitute 1
Bront Palarae as Mail - Izzah's friend from her village
Julia Ziegler as Wafiah
Azizah Mahzan as Madam Sufiah - Hariz's mother
Zaidi Omar as Pak Dollah
Normah Damanhuri as Mak Jah
Reviews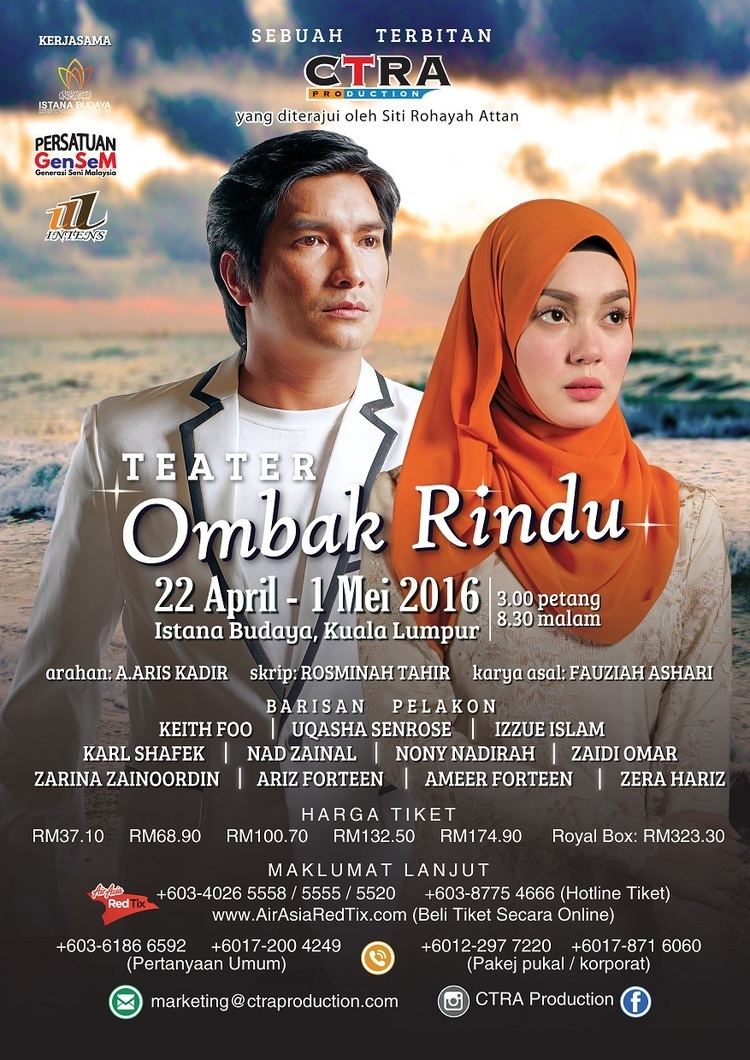 The film received poor reviews from critics but found many fans among the general public. Fans feel the connection with the story of the tragedy experienced by Izzah. Stories in which love prevails have a strong connection with audiences. The spirit of humanity is brought out in Hariz, played by Aaron Aziz. This film is not strong in reinforcing the love for religion even though the character Izzah is a village ustazah.
On the technical side, there is no doubt that this film highlights the best in cinematography techniques. Apparently, Ali Osman's touch in describing the story adapted from the novel has succeeded. Scenic view and good soundscore in this film give pleasure to the audience in watching the film.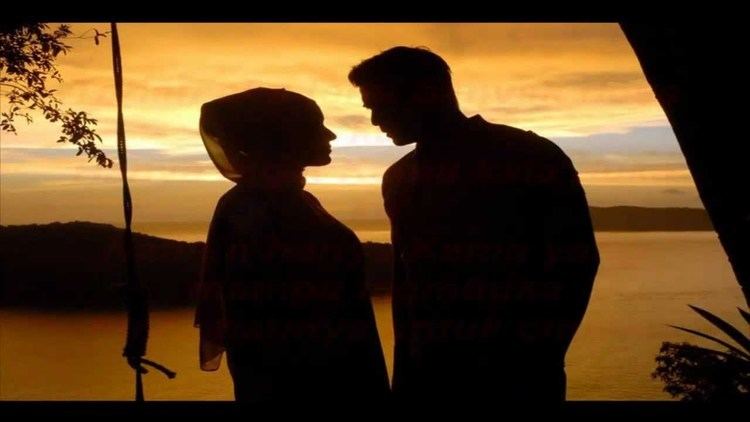 Acting displayed by the actors of Malaysia should be commended. Characterisation by these actors did not disappoint. Izzah's character played by Maya Karin successfully silenced critics who had doubts about Maya Karin's acting abilities. Aaron Aziz proved to be a versatile actor who was able to emote as the character Hariz, a man who has a tough exterior but a gentle soul within. Lisa Surihani managed to get out of her comfort zone in flashing out the role of "the other woman". Bront Palarae, even though his character is a minor one, was able to put forth a credible performance of one who fell for Izzah but selflessly gave her up and waited till he had found a new love. Senior actors like the lead character Azizah Mahzan who played Hariz's mother tmade is reminisce about the character in the movie Ibu Mertuaku (My Mother-in-law) starring Tan Sri P. Ramlee.
Controversy
Controversy occurred when the author of this novel, Fauziah Ashari, claimed she did not get paid accordingly based on the collection of broken film stage. In addition, she also stated that she was not called on to be an advisor in the production of the script nor was she called to be the playwright of the film.
But her statement was repulsed by Karangkraf Media Group Managing Director, Datuk Hussamuddin Yaacub. He stated that the process of adapting the novel to film scripts had been conducted since 2009. He also refuted the allegations that writers did not get adequate pay as he had given nearly RM 200,000 as royalty. Additionally, the author of the book will benefit from the increased revenue from the sales of the book due to the commercial success of the film.
Achievements
Best Director = Osman Ali
Best Actress = Maya Karin
Best Cinematography = Khalid Zakaria|
Award for Greatest Director = Osman Ali
Greatest Hero Award = Aaron Aziz
Greatest Heroine Award = Maya Karin
Awards Greatest Movie Songs = Hafiz & Adira - "Love Waves"
References
Ombak Rindu Wikipedia
(Text) CC BY-SA
Ombak Rindu IMDb
Ombak Rindu themoviedb.org