In July 2012, he participated in three games with Nottingham Forest F.C., scoring once in a trial of month. He impressed manager Sean O'Driscoll enough that the club were looking to sign him on a permanent basis but he was denied a work permit and the club wasn't able to sign him.
Al Somah began his football career at the age of 12 joining the youth academy of Al Futowa (Deir ez-Zor) which won in 2007/2008 the title of the Syrian Under 18 top division, Al Somah won the top scorer of the league that season with 29 goals and he also got his first international goal with Syria U-19 against Iraq in 2008 AFC U-19 Championship.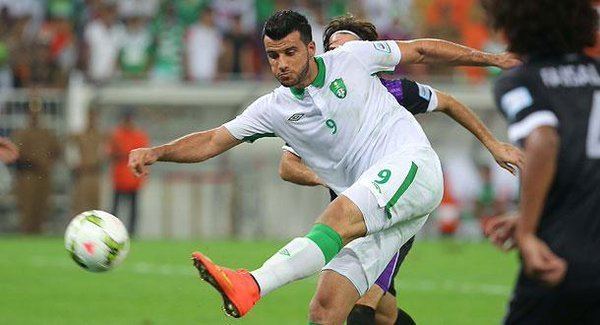 He became a regular in the first team at the age of 19 scoring 12 goals making him the third top scorer in his debut season in Syrian Premier League 2008–09, in 2009/2010 Al Somah helped the relegated Al Fotuwa to win the title of the Syrian second division north and promoted back to top division. He scored 5 goals in the 2010–11 The season was suspended at the half of March and after a few months Al-Somah had joined Al Qadsia from Kuwaiti Premier League.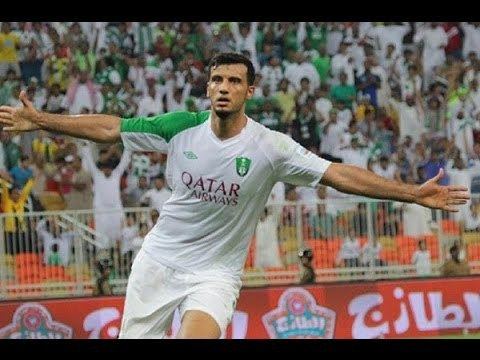 While at Al Qadsia, Al Somah helped winning 8 trophies with Al Qadsia, 2 trophies in Kuwaiti Premier League from 2012 and 2014, 2 trophies in Kuwait Emir Cup from 2012 and 2013, 2 trophies in Kuwait Crown Prince Cup from 2013 and 2014. 2 trophies in Kuwait Super Cup from 2013 and 2014.and AFC Cup finalist in 2013, after making 52 appearance and scoring 37. He joins Al Ahli from Saudi Professional League in July 2014.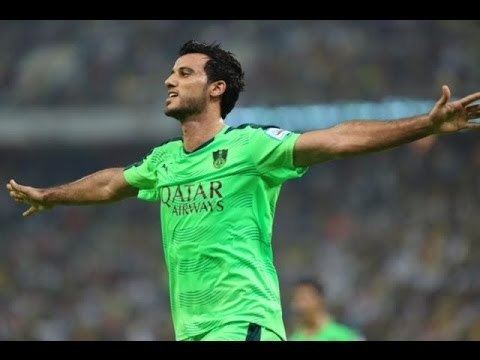 In July 2014, Omar Al Somah joined Al Ahli on a three-year contract. On 11 August 2014, soon after manager Christian Gross gave him his debut against Al Hazm in Crown Prince Cup with 1-0 victory. On 16 August 2014, He scored his first goal and Hat-trick in Saudi Professional League for Al Ahli SC against Hajer, The match was ended with 6-1 result.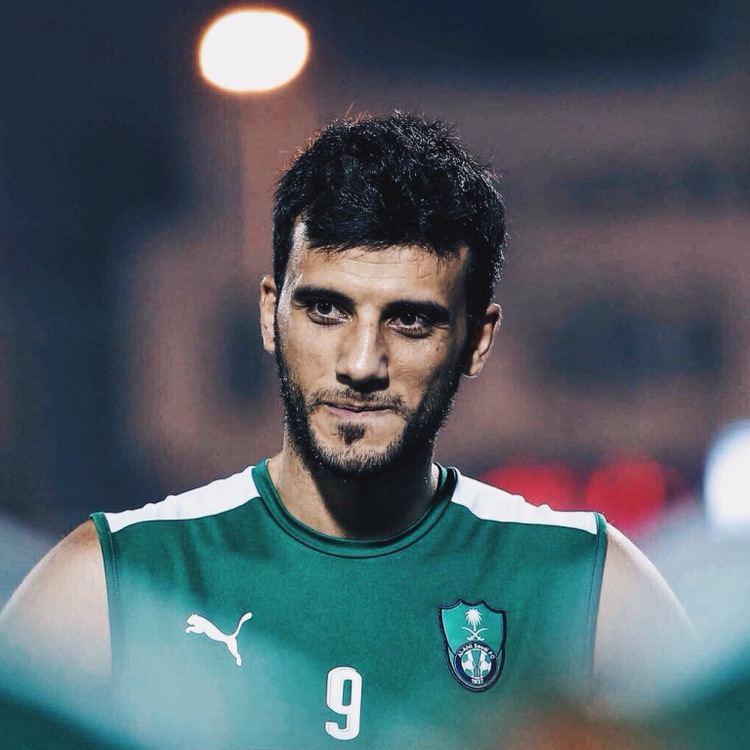 On 9 January 2015, He renewed his contract with Al Ahli for 2 more years until 2018.
On 13 February 2015, Omar scored the first goal for Al Ahli in the final of the Saudi Crown Prince Cup against Al-Hilal and won the title. It was his 18th goal in a season with Al Ahli in 17 matches. On 17 February 2015, Somah helped Al Ahli to qualify in the group stage of AFC Champions League by scoring the first goal in a penalty kick against his former club Al Qadsia.
On 15 May 2015, Omar Al Somah ended the 2014–15 season as the top scorer in the Saudi Professional League with 22 goals, but unfortunately he didn't win the league title with Al Ahli SC. He also continued his good form in 2015 scored 5 goals in 6 matches. He finished first season with Al Ahli SC scored 31 goals (22 goals in Saudi Professional League, 3 goals in Crown Prince Cup and 6 goals in AFC Champions League) in 33 matches. He won Al Ahli player of the year by fans.
In August 2015, He started the second season with Al Ahli SC against Al-Taawon FC. He didn't score and the game ended 0-0. On 27 August, Omar Al Somah scored the first goal for his club in the second match against Al Khaleej. The match was ended in favour of Al Ahli SC 4-0. On 18 October 2015, he scored the first hat-trick of its second season against Al Nassr, Al Ahli SC won that with result 4-2. He also continued his good form in Crown Prince Cup and led Al Ahli SC to win the match against Al-Ittifaq. At the end of the October, he won the player of the month award.
Omar Al Soma continued his good with Al Ahli scoring goal against Al Shabab and Al Ittihad. Four day after Al Ahli's victory against Al Ittihad, he kicked Al-Faisaly player Abel Camara without ball. That match was drawn by 1-1. After the match, he was banned by Saudi Football disciplinary Committee for two matches. On 14 December 2015, after two matches ban, He scored a great Hattrick against Al Raed in matchday 11. He played nine matches in first round of league out of 14, scored 10 goals.
After a surprising defeat against Najran SC in league, he with his team made a strong comeback and won all the remaining games of the league. He scored in all the last eight games of the league, including two against 13 times champions and second place Al Hilal the match that decided the league champion.
In 2015–16 league, he totally scored 27 goals in twenty two matches and helped Al Ahli to win the Saudi Professional League for the first time in 32 years.
On 29 May 2016, Al Soma scored the decisive goal in the extra-time of the 2016 King Cup final against Al Nassr FC. The match was ended by 2-1.
On 8 August 2016, he scored the equalizing goal against Al-Hilal and helped the team winning 4-3 on penalties in the 2016 Saudi Super Cup at Craven Cottage in London, United Kingdom. the first title with the new Manager José Manuel Gomes.
On 14 August 2016, he scored twice against Al-Ettifaq at the opening of 2016–17 season, with this brace he was the fastest foreigner player in the world who passes the 50 goals mark in only 45 League games.
On 21 October 2016, Al-Ahli lost the second match in the league for the first time in two years against Al Nassr FC. It was also the first match in which he didn't score any goal.
With the return of the manager Christian Gross, Omar Al Somah scored a hat-trick against Hajer Club in the Saudi Crown Prince Cup Quarter finals on 25 October 2016.
Four days after on 29 October 2016, he scored his second super Hat-trick in the 7th round against Al-Khaleej, with this he became the Saudi Professional League best foreigner top scorer in its history with 59, and the most Hat-trick scoring player with 7. He continued his good form & scoring against Al-Wahda. The match was ended with a result 4-0.
On 25 November 2016, he scored against Al Hilal in the league, but the team lost 2-1. With this defeat, Al Hilal won in Jeddah after eight years.
In December 2016, Al Soma scored six goals in six matches, 4 goals in five league matches and 2 goals in a cup semifinal match.
On January 27, 2017, he scored twice against Al Shabab FC, but got booked by the referee that is why he was absent from the derby Jeddah against rivals Al Ittihad. He made a comeback on February 9 against Al Qadisiya, but unable to save a team from the disastrous defeat. After this painful defeat, Al Ahli lost another match in the league and this time at home against Al Nassr by 2-0.
After two consecutive defeats in the league, he started the 2017 AFC Champions League on a high note, scored on a match day one against Uzbek Club Bunyodkor. The match was ended in the favor of Al Ahli by 2-0.
On 28 February 2017, Omar scored a decisive goal from a free-kick against Iranian Club Zob Ahan Esfahan F.C. before the five minutes of the stoppage time and helped the team to remain at the top position of the group C at the end of match day two.
He played for the Syrian U-19 national team in the AFC U-19 Championship 2008 in Saudi Arabia and a member of the Syrian U-23 national team. He was a part of the Syrian U-23 national team in the Mediterranean Games 2009 in Italy and Asian football qualifiers for 2012 Olympics Round 4 (play-off round). He was a part of the Syria national football team in the 2012 WAFF Championship in Kuwait.
Omar Al Somah plays an attacking role, most often playing as Centre-Forward, and is known for his finishing and free kick ability. He is also an accurate set piece specialist and is renowned for his bending free kicks. Uniquely, his height, strength, jumping ability and heading technique have given him an edge in winning aerial challenges for balls, with many of his goals often being headers, he also scores with both feet. His playing style have led him to be nicknamed the "Syrian Ibrahimović".
As of 12 September 2017
Scores and results list Syria's goal tally first.
Al-Futowa
Syrian Premiere Division Under 18 League: 2007–08
Syrian Second Division. Northern Group: 2009–10
Al-Qadsia
Kuwaiti Premier League: 2011–12, 2013–14
Kuwait Emir Cup: 2012, 2013
Kuwait Crown Prince Cup: 2013, 2014
Kuwait Federation Cup: 2013–14
Kuwait Super Cup: 2013, 2014
AFC Cup 2013: Runner-up
Al-Ahli
Saudi Crown Prince Cup: 2014–15
Saudi Professional League: 2015–16
King Cup: 2016
Saudi Super Cup: 2016
Syria
WAFF Championship: 2012
2007–2008 Syrian Premiere Division Under 18: Top Scorer (29 Goals)
2013–14 Kuwaiti Premier League: Top Scorer (23 Goals)
Saudi Professional League Player Of The Month : October 2014, October 2015
Saudi Professional League Golden Boot : 2014–15, 2015–16, 2016–17
Al-Ahli Player of the Year: 2014–15, 2015–16