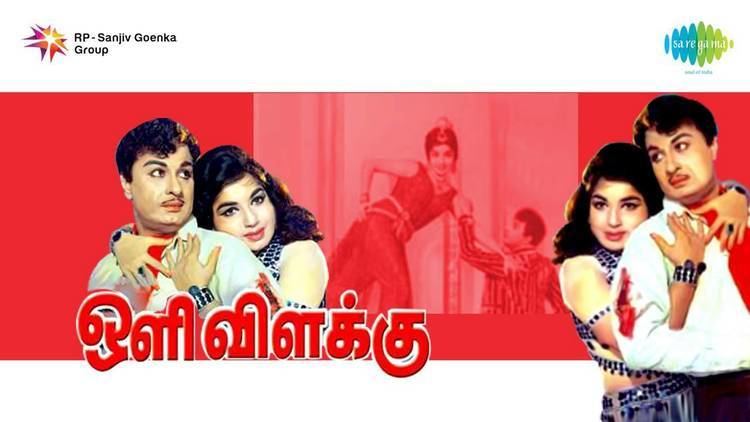 In a big Tamil city of the 60s, Muthu (MGR), a tramp with a good heart, falls prey to a blackmailer named Djambhu (S. A. Ashokan), a gangster who hides his fraudulent activities behind his respectable profession of a director of cabaret.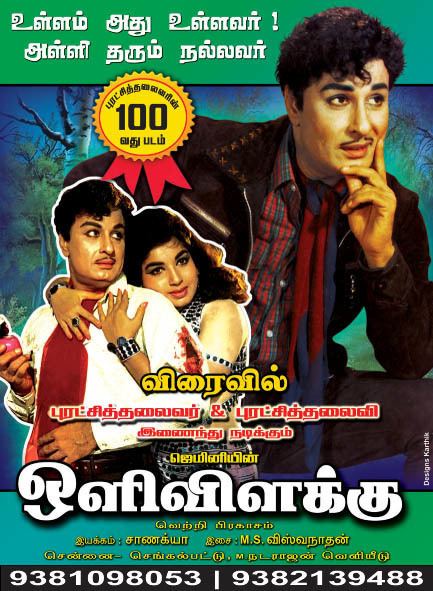 Forced by Djambhu, Muthu steals for its account and especially to save its beautiful Geetha (Jayalalitha), another victim of Djambhu's blackmail.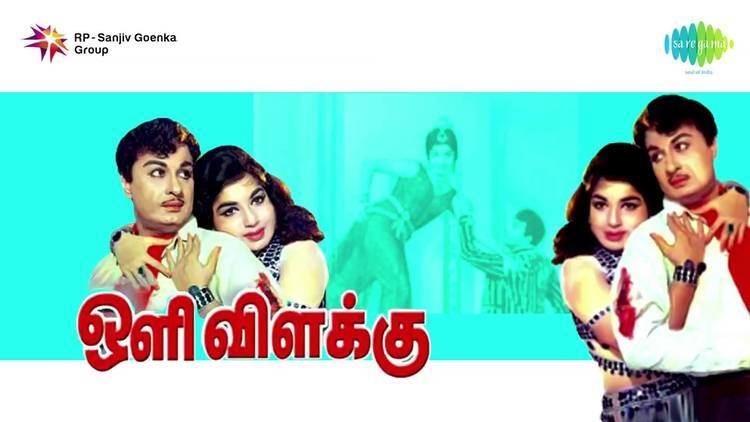 Dancer's story occurs in the establishment of Djambhu.
Coming upon a quarantined city, Muthu comes face-to-face with Shanti (Sowcar Janaki), a young widow bullied and left for dead by her obnoxious family-in-law.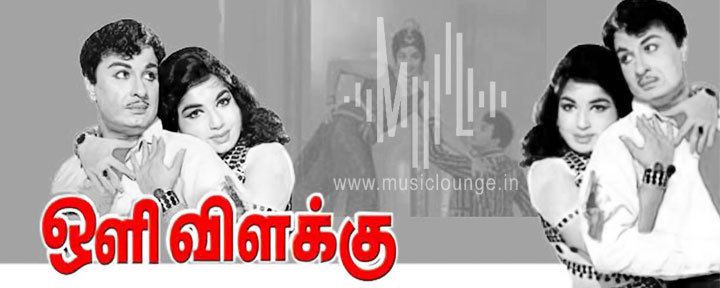 The casting is established according to the original order of the credits of opening of the movie, except those not mentioned
OLI VILAKKU was actor M. G. Ramachandran's 100th film and was a remake of Hindi film Phool Aur Patthar.
It was Gemini Studios' first colour film.
The movie was V. S. Raghavan's first collaboration with MGR, and the third collaboration of MGR with the director Chanakya.
He presented a musical sequence ("Dhairiyamaga Sol Nee Manithan...") where we see five of MGR in the screen at the same time.
MGR sketched this song ("Dhairiyamaga Sol Nee Manithan...") together with Jayalalidha, a small choreography on an instrumental piece from the composer M.S.Visuwanadhan, in "Whistlings, Sips and Drunkenness".
This film ran 20 weeks at Madurai Meenakshi, 100 days in Trichi and Kumbakonam and ran 175 days in Ceylon.
It was not successful in Chennai since it was released in 5 theatres in Tamil Nadu. It also ran 175 days at Ceylon.
The music is composed by M.S.Visuwanadhan and lyrics were written by Vaali.
The song "Aandavane Un" rendered by legendary South Indian Nightingale P. Susheela is based on Sivaranjini raga. Other songs "Naanga Pudhusa" and "Dhairiyamaga Solli" was also well received.