Italy




54,000 (2009)




Province of Sassari, Province of Olbia-Tempio


383.64 km2


Sardinia




Giovanni Enrico Giovannelli




Costa Smeralda, San Simplicio - Olbia, Giants grave, Arcipelago di La Maddalena National Park



Olbia ( or locally Gallurese Tarranoa, Sardinian: ) is a city and comune of 58,066 inhabitants (February 2014) in northeastern Sardinia (Italy), in the Gallura sub-region. Called Olbia in the Roman age, Civita in the Middle Ages (Giudicati period) and Terranova Pausania before the 1940s, Olbia was again the official name of the city during the period of Fascism.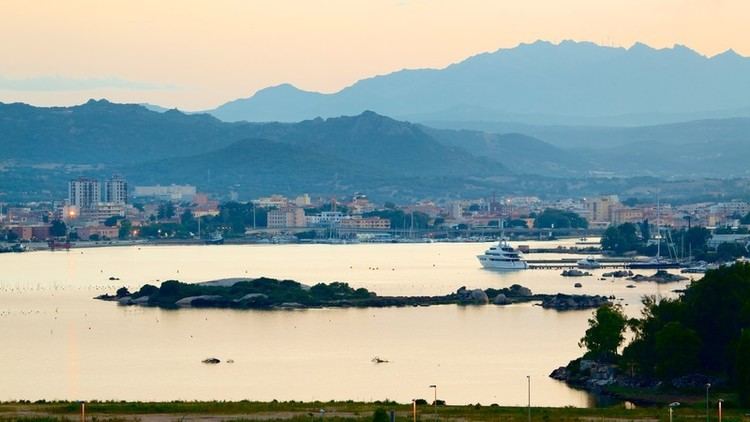 It is the economic centre of this part of the island (commercial centres, food industry) and is very close to the famous Costa Smeralda tourist area. It is one of the administrative capitals of the province of Olbia-Tempio, operative since 2005 and canceled after a referendum seven years later. A dynamic city, which presents itself as a tourist destination, for the beautiful sea and beaches and also for the large number of places of cultural interest to visit.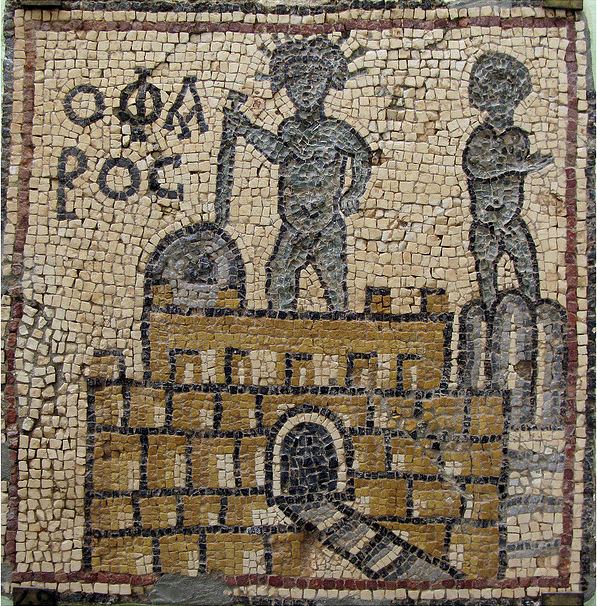 Olbia (the name is of Greek origin) is very ancient and was possibly founded by the Punics, according to the archaeological findings. It contains ruins from Phoenician and Carthaginian settlement to the Roman Era, when it was an important port, and the Middle Ages, when it was the capital of the Giudicato of Gallura, one of the four independent states of Sardinia.
the Romanesque former cathedral of San Simplicio (11th-12th century).
the Church of St. Paul Apostle (medieval period)
National Archaeology Museum
Meridiana Fly has its head office on the grounds of Olbia - Costa Smeralda Airport.
Olbia Wikipedia
(,)http://upload.wikimedia.org/wikipedia/commons/5/5f/Mosaic_Ancient_Lighthouse_of_Alexandria.jpg(,)http://i2.wp.com/armstrongeconomics.com/wp-content/uploads/2014/03/Ukraine-Ancient.jpg(,)http://www.encyclopediaofukraine.com/pic%255CO%255CL%255COlbia%2520theater%2520ruins.jpg(,)http://www.encyclopediaofukraine.com/pic%255CO%255CL%255COlbia%2520(ruins).jpg(,)http://www.encyclopediaofukraine.com/pic%255CO%255CL%255COlbia%2520coat%2520of%2520arms.jpg(,)http://upload.wikimedia.org/wikipedia/commons/4/4e/Hellenistic_Glasamphora_from_Olbia_2_retouched.jpg(,)http://i2.wp.com/armstrongeconomics.com/wp-content/uploads/2014/03/Olbia-Dolphin.jpg%3Fresize%3D584%252C179(,)http://en.academic.ru/pictures/enwiki/65/Ancient_Greek_Colonies_of_N_Black_Sea.png
(,)http://images.trvl-media.com/media/content/shared/images/travelguides/destination/viewfinder/images/res30/85000/85878-Port-Of-Olbia.jpg(,)http://images.trvl-media.com/media/content/shared/images/travelguides/destination/viewfinder/images/res40/85000/85879-Port-Of-Olbia.jpg(,)http://footage.framepool.com/shotimg/qf/423097147-olbia-quaint-landscape-scenic-mediterranean-sea.jpg(,)http://footage.framepool.com/shotimg/qf/241503314-olbia-quaint-landscape-horizon-over-water-seascape.jpg(,)http://cache1.asset-cache.net/gc/547493949-italy-sardinia-gallura-olbia-tempio-central-gettyimages.jpg%3Fv%3D1%26c%3DIWSAsset%26k%3D2%26d%3DwBlFdtTAluGvkuuXlDidPZ4YNGc68Ahqs%252FGfA1oIERQJwR0HTJ5NppRInvgU7i40(,)http://footage.framepool.com/shotimg/qf/381346006-olbia-rippled-quaint-landscape-scenic.jpg(,)http://footage.framepool.com/shotimg/qf/176938343-olbia-quaint-landscape-horizon-over-water-seascape.jpg(,)http://images.trvl-media.com/media/content/shared/images/travelguides/destination/viewfinder/images/res30/85000/85619-Olbia.jpg(,)http://sirman.net/celayirs/2003/euro/47_sardinia/060409e.jpg(,)http://footage.framepool.com/shotimg/qf/512842296-olbia-quaint-landscape-horizon-over-land-tranquillity.jpg(,)http://www.understandingitaly.com/images/regions/sardinia/provinces/olbia-01.jpg(,)https://c2.staticflickr.com/4/3744/9613993786_9d60968a72.jpg(,)http://previews.123rf.com/images/lucien82/lucien821204/lucien82120400009/13343073-olbia-landscape-Stock-Photo.jpg(,)http://cache2.asset-cache.net/gc/140518037-italy-sardinia-olbia-tempio-province-costa-gettyimages.jpg%3Fv%3D1%26c%3DIWSAsset%26k%3D2%26d%3DTsFPw9gk6B3mRaxDtIGevQCiMQ9wDezQ8nOWg9F8HbrjpM4coY4yHE%252BBvt1GIQKEiZIHNH6imeeba%252BaYzk8gVA%253D%253D
(,)http://media-cdn.tripadvisor.com/media/photo-s/02/a4/ed/90/filename-panorama-notturno.jpg(,)http://doubletree3.hilton.com/resources/media/dt/OLBDTDI/en_US/img/shared/full_page_image_gallery/main/DT_tilibbas_18_677x380_FitToBoxSmallDimension_Center.jpg(,)http://doubletree3.hilton.com/resources/media/dt/OLBDTDI/en_US/img/shared/full_page_image_gallery/main/di_restmenuitem02_5_677x380_FitToBoxSmallDimension_Center.jpg(,)http://media-cdn.tripadvisor.com/media/photo-s/03/ce/69/b4/il-boccone.jpg(,)http://media-cdn.tripadvisor.com/media/photo-s/04/31/c3/31/antica-trattoria-pizzeria.jpg(,)http://media-cdn.tripadvisor.com/media/photo-s/02/b3/94/3e/il-gattopardo.jpg(,)http://media-cdn.tripadvisor.com/media/photo-s/02/cc/10/8c/ristorante-tilibbas-olbia.jpg(,)http://media-cdn.tripadvisor.com/media/photo-s/02/cc/10/a4/ristorante-tilibbas-olbia.jpg(,)http://www.telegraph.co.uk/incoming/article45221.ece/ALTERNATES/w620/corso-umberto.jpg(,)http://media-cdn.tripadvisor.com/media/photo-s/04/85/9c/f3/le-coin-cuisine.jpg(,)http://aff.bstatic.com/images/hotel/max500/278/2787481.jpg