Japan




161,160 (2010)


206.52 km2


Chubu




Bin Ogawa




Institute of Advanced Media Arts and Sciences, Gifu Keizai University



Ogaki (, Ogaki-shi) is a city located in Gifu Prefecture, Japan. It was incorporated as a city on April 1, 1918.
As of January 31, 2013, the city has an estimated population of 163,364 and a population density of 790 persons per km². The total area is 206.52 km².
Ogaki was the final destination for the haiku poet Matsuo Basho on one of his long journeys as recounted in his book Oku no Hosomichi. Every November the city holds a Basho Festival.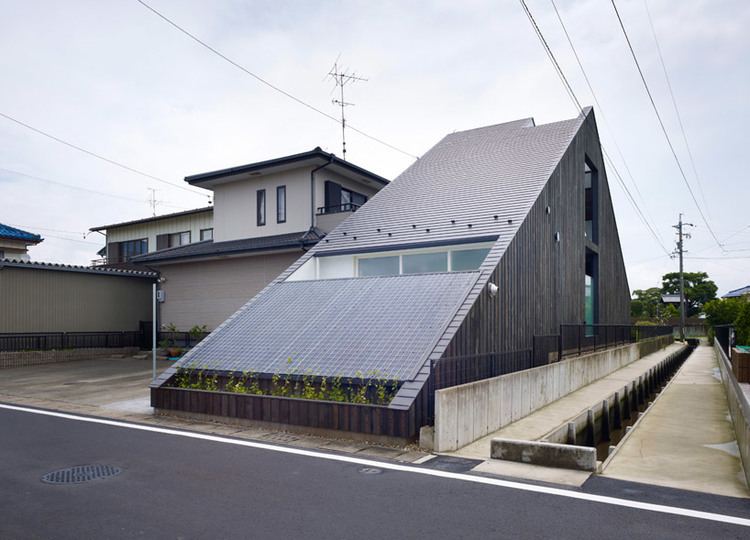 Ogaki is located in the northwest area of the Nobi Plain in Gifu Prefecture and is known as being the most centrally-located city in Japan.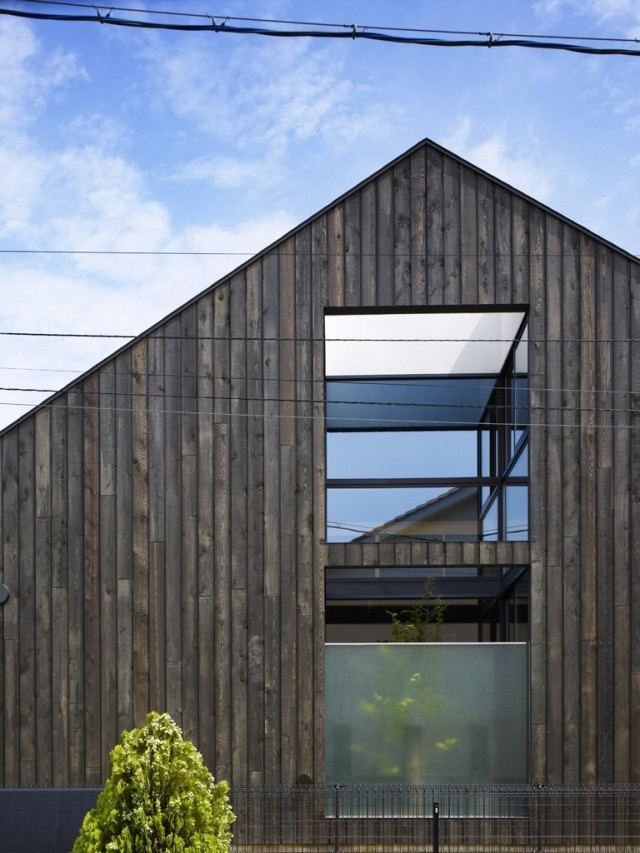 As a result of its 2006 merger with the town of Kamiishizu (from Yoro District), and the town of Sunomata (from Anpachi District), the city consists of three disconnected regions, with Sunomata in the east, the original Ogaki in the center, and Kamiishizu in the southwest.
The main river flowing through the city is the Ibi River; however, the Nagara River forms the border between Ogaki and the neighboring cities of Gifu and Hashima.
Akasaka-juku, the 56th station on the Nakasendo
Kokubun-ji ruins
Bashos Oku no Hosomichi Haiku Journey Memorial
Ogaki Castle
Softopia Japan
Sumiyoshi Lighthouse
Sunomata Castle
Ogaki, Gifu Wikipedia
(,)http://www.designboom.com/cms/images/jayme01/ogaki/g02.jpg(,)http://www.arthitectural.com/wp-content/uploads/2011/06/gifu7678-640x853.jpg(,)http://www10.aeccafe.com/blogs/arch-showcase/files/2011/02/gifu7681_68x30.jpg(,)http://www.designboom.com/cms/images/jayme01/ogaki/g14.jpg(,)http://cache4.asset-cache.net/gc/505612239-winter-ogaki-landscape-gettyimages.jpg%3Fv%3D1%26c%3DIWSAsset%26k%3D2%26d%3DdAl0hz6xLK0rpXEpAWT%252F2aV66eI08f1k8KzHm%252FshUiG4%252FMz2NODV3GeDKdqxzRNlJST0K1E8ePwTggGO028y8g%253D%253D(,)http://cache2.asset-cache.net/gc/98817561-oku-no-hosomichi-musubi-no-chi-ogaki-gifu-gettyimages.jpg%3Fv%3D1%26c%3DIWSAsset%26k%3D2%26d%3D6xKpepYFGcM8pi3SkTheJK%252FU4s6K2RDBUy%252Bbf4pPodYjhltdMZgq5udUYHWkBIRB(,)http://cache1.asset-cache.net/gc/500918027-ogaki-park-in-winter-gettyimages.jpg%3Fv%3D1%26c%3DIWSAsset%26k%3D2%26d%3DZowVPou8zYgQ2fhypnWKMEJpFt7c%252BLHZWxHPrcFVSM5qaQ91kVHHtYQr4NFPxbOWCXtOgyGDkqAKaPYoNerdEg%253D%253D(,)http://4.bp.blogspot.com/-lZwbiV7NDsE/TXha_K8dc6I/AAAAAAAABEo/rb6haPUo-o4/s1600/user%252Bposted%252Bimage-3.jpeg(,)http://cache3.asset-cache.net/gc/496625873-spring-evening-landscape-with-river-gettyimages.jpg%3Fv%3D1%26c%3DIWSAsset%26k%3D2%26d%3DCIesOzsb3B8bjbdVq1dXQLvNCybbYpX%252FcmyyIrBYglg%253D
(,)http://media-cdn.tripadvisor.com/media/photo-s/04/a0/2a/66/coco-ichibanya-ogaki.jpg(,)http://media-cdn.tripadvisor.com/media/photo-s/04/a0/05/f0/gifu-hatsuzushi-ogaki.jpg