Japan


426.74 km2


Tohoku




Saito Shigenobu




56,769



Noshiro (, Noshiro-shi) is a city located in northern Akita Prefecture, Japan.
As of August 2013, the city has an estimated population of 56,769 and a population density of 133 persons per km². The total area is 526.74 km².

Noshiro is located in the flat coastal plains northwestern Akita Prefecture, bordered by the Sea of Japan to the west.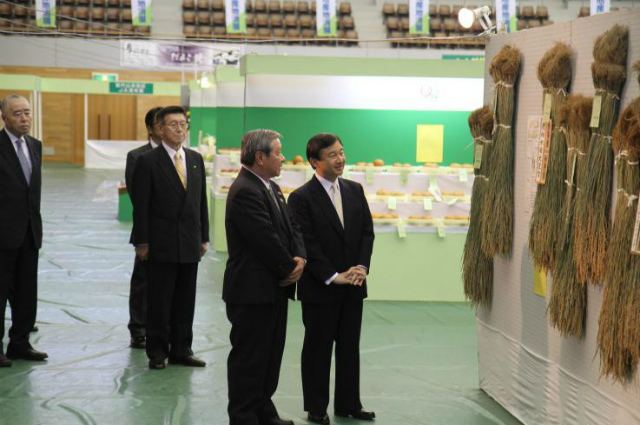 Per the Nihon Shoki and other ancient chronicles, Noshiro is the location where an expedition sent by the Yamato Court led by Abe no Hirafu landed in 658 AD with orders to force the local Emishi tribes into submission. Trade vessels from Balhae were calling at Noshiro Port as late as 771 AD.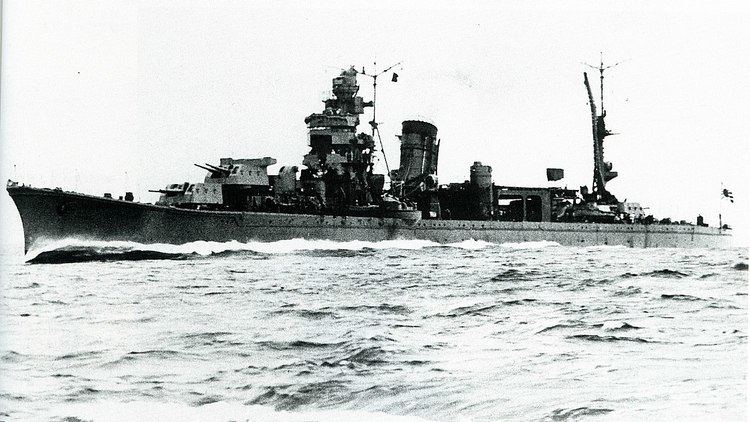 The area of present-day Noshiro was part of ancient Dewa Province, dominated by the Satake clan during the Edo period, who ruled Kubota Domain under the Tokugawa shogunate.
The modern city of Noshiro was created on October 1, 1940, by the merger of the town of Noshirominato, and the villages of Shinonome and Sakaki (all formerly from Yamamoto District).
On March 21, 2006, the town of Futatsui (from Yamamoto District) was merged into Noshiro.
The economy of Noshiro is based on agriculture and commercial fishing.

Noshiro Port Fireworks Festival in 2008 had 150,000 visitors.
Onagori Festival in Noshiro Kanto matsuri, Aomori Nebuta Matsuri, Samba Carnival and more. In 2008, 250,000 people visited.
Noshiro, Akita Wikipedia
(,)http://fpcj.jp/wp/wp-content/uploads/2013/10/s4.jpg(,)http://upload.wikimedia.org/wikipedia/commons/thumb/9/91/Japanese_cruiser_Noshiro_in_1943.jpg/1280px-Japanese_cruiser_Noshiro_in_1943.jpg
(,)http://farm1.static.flickr.com/110/251882050_c5af1a6c09_t.jpg(,)http://cache4.asset-cache.net/gc/109590658-yoneshiro-river-noshiro-akita-japan-gettyimages.jpg%3Fv%3D1%26c%3DIWSAsset%26k%3D2%26d%3DeJke5VoYDIo0wWeHwFf6dtCnVkuqBoH5UiwmLby77N8TKesZpwOS1bb69hu0D0Hv(,)http://mw2.google.com/mw-panoramio/photos/medium/18384617.jpg(,)http://mw2.google.com/mw-panoramio/photos/medium/10802011.jpg(,)http://mw2.google.com/mw-panoramio/photos/medium/15688323.jpg(,)http://mw2.google.com/mw-panoramio/photos/medium/15687801.jpg(,)http://mw2.google.com/mw-panoramio/photos/medium/45388763.jpg(,)http://mw2.google.com/mw-panoramio/photos/medium/58410748.jpg(,)http://mw2.google.com/mw-panoramio/photos/medium/72055945.jpg(,)http://mw2.google.com/mw-panoramio/photos/medium/58410731.jpg(,)http://mw2.google.com/mw-panoramio/photos/medium/30915296.jpg(,)http://mw2.google.com/mw-panoramio/photos/medium/45197795.jpg(,)http://mw2.google.com/mw-panoramio/photos/medium/8722315.jpg(,)http://mw2.google.com/mw-panoramio/photos/medium/45456933.jpg(,)http://mw2.google.com/mw-panoramio/photos/medium/11206757.jpg
(,)http://media-cdn.tripadvisor.com/media/photo-s/05/d5/dd/e5/yakiniku-ramen-daishoen.jpg(,)http://media-cdn.tripadvisor.com/media/photo-s/05/d6/53/4f/cafe-restaurant-aqua.jpg(,)http://media-cdn.tripadvisor.com/media/photo-s/05/d5/37/41/sakedokoberabo.jpg(,)http://image1-4.tabelog.k-img.com/restaurant/images/Rvw/1752/640x640_rect_1752728.jpg(,)http://media-cdn.tripadvisor.com/media/photo-s/03/7f/47/bf/ssingle.jpg(,)http://img.travel.rakuten.co.jp//share/HOTEL/16369/16369_sgl.jpg
(,)http://japan-attractions.jp/wpxxxxx/wp-content/uploads/2013/08/d23b0c2f46dd14f657e0606cd026874d.jpg(,)http://www.goldenjipangu.com/photo/130803kantou2.jpg(,)http://4.bp.blogspot.com/-uMCj-x0HTRA/UmS3uiSUIeI/AAAAAAAA86U/n4ScdZb-E9k/s1600/akita%2Byokote%2Bclay%2Bbell.jpg
(,)http://www.goldenjipangu.com/photo/130806nosiro.jpg(,)http://cache4.asset-cache.net/gc/498865995-japan-tohoku-region-akita-prefecture-noshiro-gettyimages.jpg%3Fv%3D1%26c%3DIWSAsset%26k%3D2%26d%3DX7WJLa88Cweo9HktRLaNXkfrb6RI5FdQy01cK0EysP0o%252BgkC%252Fq13x7BznQbzoa98(,)http://cache2.asset-cache.net/gc/498865993-japan-tohoku-region-akita-prefecture-noshiro-gettyimages.jpg%3Fv%3D1%26c%3DIWSAsset%26k%3D2%26d%3DX7WJLa88Cweo9HktRLaNXlx4kZgKI3XpGiHaaRBaXtZAMNItREXElrdHyZFhD8d1(,)http://www.goldenjipangu.com/photo/130428nosiro.jpg
(,)http://media-cdn.tripadvisor.com/media/photo-s/02/50/e1/b6/filename-jpg-thumbnail0.jpg(,)http://upload.wikimedia.org/wikipedia/commons/0/0f/Kakunodate.jpg(,)http://www.asiaexplorers.com/pics/kimimatisaka-noshiro-japan.jpg(,)https://conyac.cc/uploads/blog/attachments/132/uri