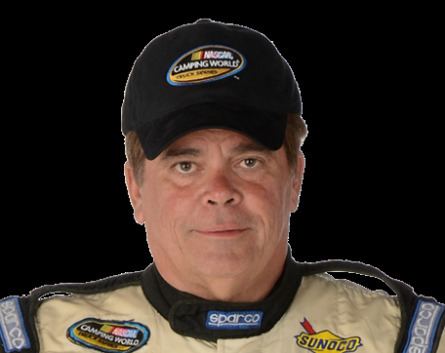 Born in Level Green, Pennsylvania, Benning began by racing as a 15-year-old at Heidelberg Raceway even though he was supposed to be at least 18 years old. He also has raced in dirt late models and asphalt modifieds.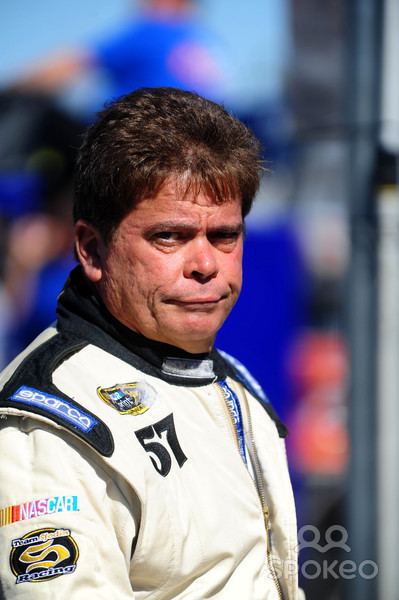 Benning has finished in the top 10 in ARCA points seven times, with a highest of 5th in 2001. In 276 starts, Benning has five top 5 and 32 top 10 finishes. His best effort was a 3rd-place finish at the Springfield dirt mile in 2004.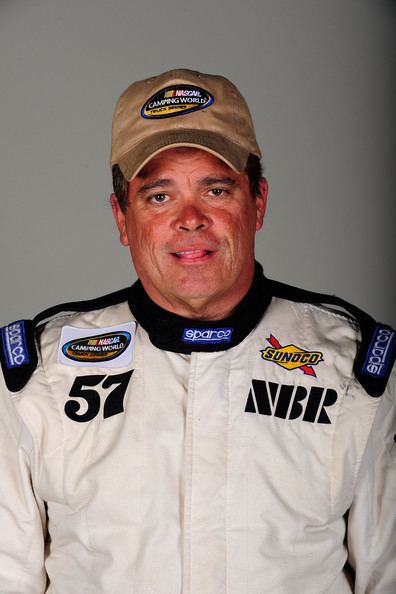 Benning has attempted numerous NASCAR races in the top 3 divisions during his career. Benning made his NASCAR debut in 1989, driving in three races in the Cup Series for the No. 99 car owned by Jerry O'Neil. After starting 35th, Benning would finish 30th in his debut at Dover. He would then match that finish at Pocono and 31st in his return to Dover.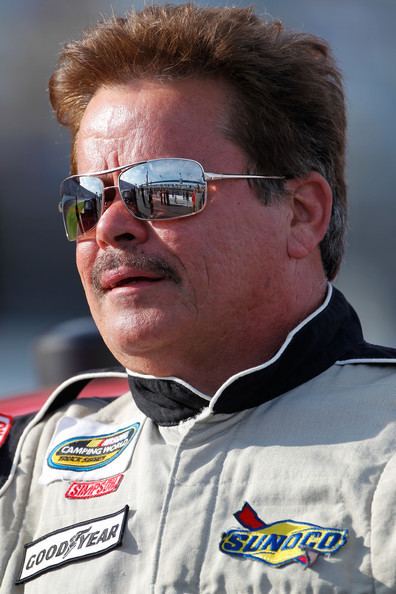 Benning made his last Cup points race start for O'Neil in 1993, starting last (39th) at Darlington and finishing 39th after one lap of competition. After that, Benning attempted to make the Daytona 500 for seven consecutive years, but either failed to qualify or was denied entry due to his car being slow in practice. He attempted many Cup races through 2001 in his own No. 84 84 Lumber Chevy, as well a couple of entries of the No. 79 T.R.I.X. Racing car. Benning attempted a total of 33 Cup races, but DNQ'd 29 times.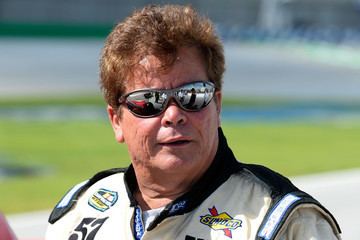 Benning's next NASCAR start came in the Craftsman Truck Series in 2002. Driving for Troxell Motorsports, Benning qualified the No. 93 Chevy into the field at Nashville Superspeedway in 18th position. A vibration dropped the team out of the event and Benning finished 32nd. In 2009 Benning was back in the Truck Series attempting a full season. He only missed one race and that was Daytona. At Michigan, Benning finished 17th his best finish of the year for the Camping World Truck Series. His final position in points was 21st.
Benning attempted the NASCAR Busch Series for the next two years. Benning was able to compete in 3 of the 6 races attempted. In his debut, Benning started the 2003 Nazareth race in 42nd and finished in 40th. He was later able to improve during the season with a career-best 36th place at NHIS. Driving once again at Nazareth, Benning started 42nd before brake failure forced him out of the race, finishing 38th. He fielded a car for Dion Ciccarelli at Nazareth in 2004, who finished 29th.
During the 2008 Truck Series season, Benning competed in 7 of the 8 races attempted driving his own No. 57 Chevrolet. In 2009, Benning competed full-time in the Truck Series for his own team (his first attempt at a full NASCAR season). He qualified for 24 of 25 races and finished 21st in overall points. His best finish came at Michigan when he finished 17th with Germane Red sponsorship.
In 2013, Benning held onto fifth place after a hard fought battle with Clay Greenfield in the "Last Chance" qualifying race at Eldora Speedway to earn the final transfer spot into the inaugural Mudsummer Classic. His truck sustained a fair amount of damage, but he was able to make repairs with the help of members of larger teams. He would go on to finish 26th, four laps down. Benning's performance in the last chance race was popular with fans; afterwards he placed the Eldora truck for sale on eBay. Later that season, Benning obtained his career-best Truck Series finish of 12th at Talladega Superspeedway. During the 2014 season, Benning changed from his iconic 57 to the number 6, with the 57 being the part-time second entry. Late in the season, Benning gained backing on behalf of Pennsylvania governor Tom Corbett. In 2015, Benning finished 14th in the opening race at Daytona and was 10th in points. Benning scored his best career start of 13th during the 2015 Mudsummer Classic, and finished 19th after rebounding from a late race spin. The end of the 2015 season was a struggle, as Benning missed four races late in the season. 2016 started with a DNQ at Daytona, followed by another DNQ at Atlanta. This is the worst start for Benning since 2012. Benning failed to qualify for six races in 2016; in addition to withdrawing from the Charlotte race. Benning missed the race in Texas by .016 seconds after getting knocked out by Austin Hill. After missing all the races in 2016, Benning partnered with MB Motorsports at Kentucky, where he was able to make the race, he started 30th and finished 28th. Benning later partnered with MB for several remaining races. 2016 was a struggle for Benning and his team, as he only managed to qualify for eight races, while failing to qualify for eight others, and withdrawing from five. 2017 began the same for Benning, missing the first 3 races of the season. Benning would make the 4th race of the season in Kansas after only 32 trucks showed up for the 32-truck field.
(key) (Bold – Pole position awarded by time. Italics – Pole position earned by points standings. * – Most laps led.)
Daytona 500
* Season still in progress
1 Ineligible for series points
(key) (Bold – Pole position awarded by qualifying time. Italics – Pole position earned by points standings or practice time. * – Most laps led.)