Name

Norbert Bisky








Education

Berlin University of the Arts




Similar People

Erez Israeli, Lothar Bisky, Jens Bisky, Oda Jaune, Georg Baselitz
Interview norbert bisky de
Norbert Bisky (born 1970) is a German painter based in Berlin, best known for his frescos depicting adolescents.[1]
Contents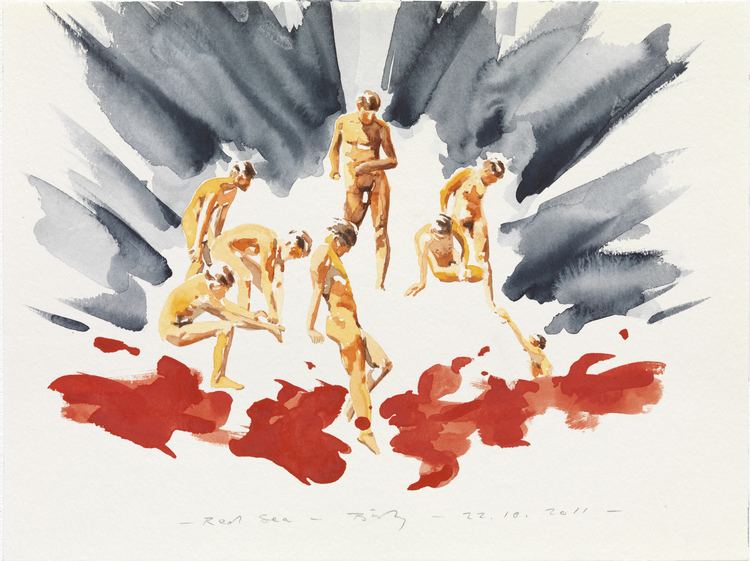 He was born at Leipzig in the former German Democratic Republic. The son of a Communist official, he grew up in a home in which Communism assumed the power of a religion. He studied from the mid-1990s at the Hochschule der Künste where he was a master student of Georg Baselitz in Berlin and at the Salzburg Summer Academy in the class of Jim Dine.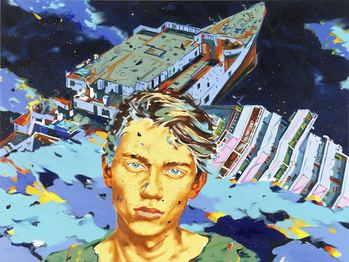 His work is greatly influenced by the socialist realism which was the official art of the GDR. In recent years he has shifted to darker themes of disaster, disease and decapitation while retaining the consummate painterliness which is the hallmark of his work. His figures, in many cases are floating, falling, tumbling, without any gravitational axis. The tumult surrounding the figures is punctuated by the cross pollination of cues from Christian ideology, art history, gay culture, pornography and apocalyptic visions. Bisky transmits an impression of instability on the canvas that distinctly resonates with our contemporary state of affairs.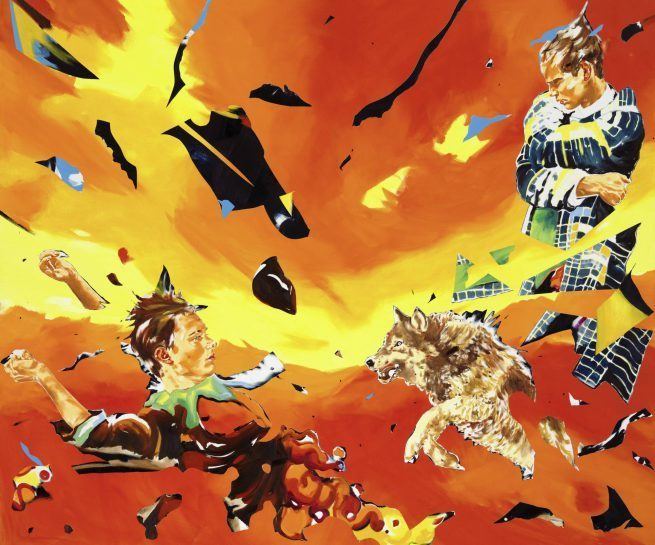 Exhibitions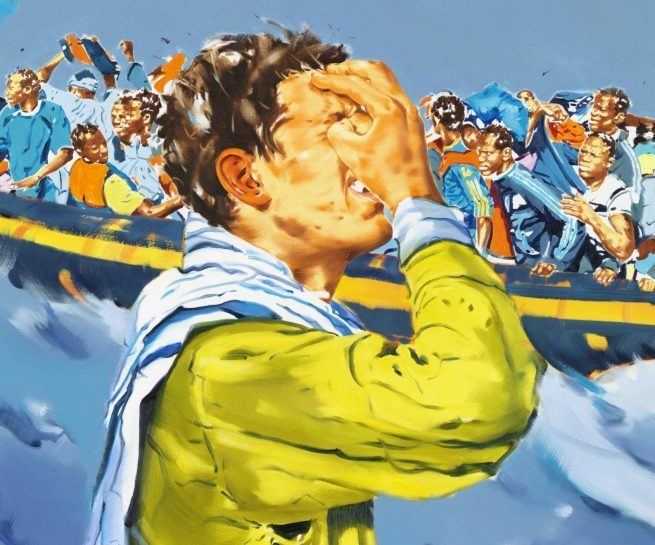 2016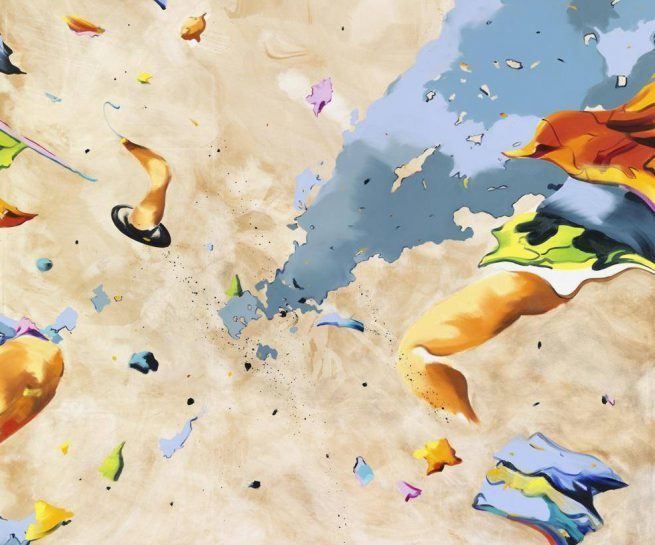 "Dies Irae", Crone Wien, Vienna, Austria
"A FUGA", Galeria Baró, São Paulo, Brasil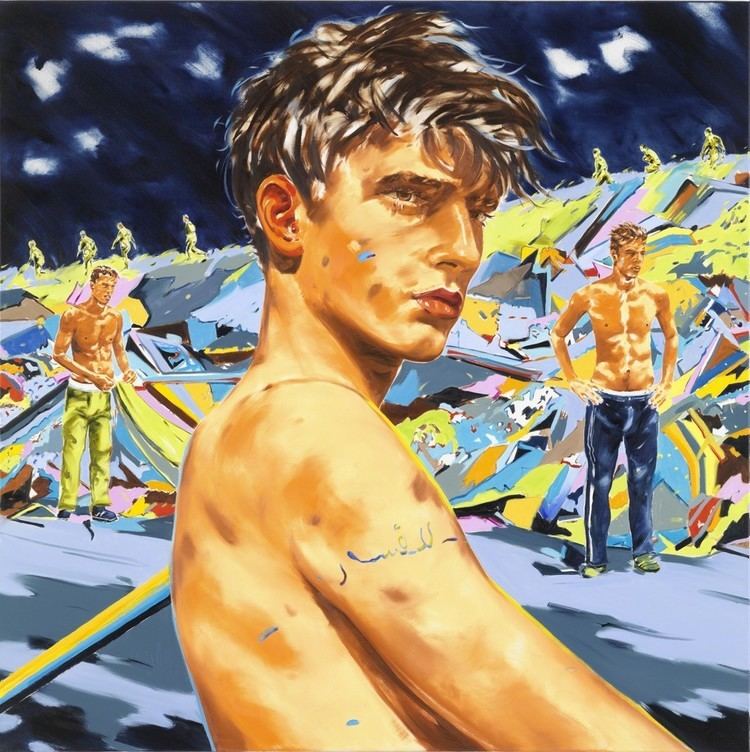 2015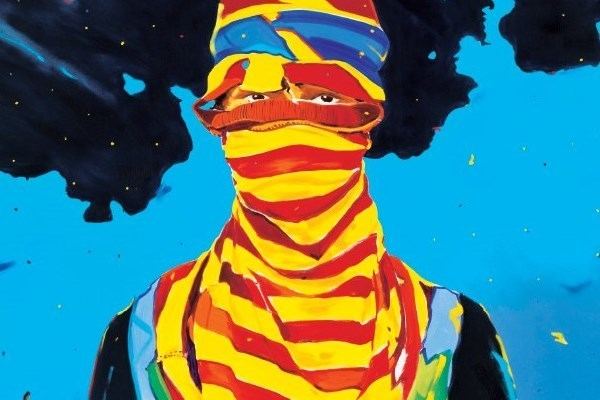 "Hérésie", Galerie Daniel Templon, Brussels, Belgium
"Levinsky Street", Givon Art Gallery, Tel Aviv
"Balagan", Bötzow Berlin
2014
"Zentrifuge", Kunsthalle Rostock
"Works on Paper", Galerie Daniel Templon, Paris, France
"Riots", Espacio Minimo, Madrid
2013
"Norbert Bisky: Special Report", MEWO Kunsthalle, Memmingen
"Paraisópolis", Galerie Crone, Berlin
2012
"Stampede", Leo Koenig Inc., New York
2011
"A Retrospective. Ten Years Of Painting", Kunsthalle Marcel Duchamp, Cully, Switzerland
"Decompression", Galerie Daniel Templon, Paris, France
2010
"befall", Galerie Crone, Berlin
"Maudit", Galerie Charlotte Moser, Geneva, Switzerland
2009
"Mandelkern", Kunstverein Dortmund, Germany
"Nefasto Máximo", Galería Espacio Mínimo, Madrid
"Norbert Bisky: Paintings", Haifa Museum of Art, Israel
2008
"cloud cuckoo land", Gallery Mirchandani + Steinruecke, Mumbai
"privat", Galerie Crone, Berlin
"minimental", Cokkie Snoei Gallery, Rotterdam
2007
"What's wrong with me" Leo Koenig Inc., NYC
"Behind Innocence", Gallery Hyundai, Seoul
"It wasn't me", Haus am Waldsee, Berlin
2006
"Total Care", Contemporary Art Center, Vilnius
"es tut mir so leid", Galerie Michael Schultz, Berlin
2005
Studio d´Arte Cannaviello, Milan
"Déluge", Galerie Suzanne Tarasiève, Paris
"Malerei", Künstlerhaus Bethanien, Berlin
2004
"The Proud, the Few", Leo Koenig Inc., NYC
"Abgesagt", Mannheimer Kunstverein
"Opkomst en Verval", Cokkie Snoei Gallery, Rotterdam
2003
"Schlachteplatte", Galerie Michael Schultz, Berlin
2002
Museum Junge Kunst, Frankfurt/Oder, Germany
2001
"Wir werden siegen", Galerie Michael Schultz, Berlin
"Vorkämpfer", Chelsea Kunstraum, Köln
Public Collections
MoMA
Museum der bildenden Künste Leipzig
Museum Ludwig
National Museum of Contemporary Art, Korea
Fonds National d'Art Contemporain, Paris, France
References
Norbert Bisky Wikipedia
(Text) CC BY-SA