Years active

1999–present







Born

6 December 1975 (age 40) (

1975-12-06

)

London, England

Occupation

Actor, writer, producer, director

Books

Kidulthood: Based on the Screenplay

Movies

The Anomaly, Kidulthood, Adulthood, Star Trek Into Darkness, 4321




Similar People

Adam Deacon, Camille Coduri, Femi Oyeniran, Aml Ameen, Johannes Roberts




Profiles



Celebrity juice noel clarke acting with keith lemon
Noel Anthony Clarke (born 6 December 1975) is an English actor, screenwriter, director, and comic book writer from London. He is known for playing Wyman Norris in Auf Wiedersehen, Pet and Mickey Smith in Doctor Who. Clarke appeared in and wrote the screenplay for Kidulthood and wrote, directed and starred in the sequel, Adulthood, which earned £1,209,319 during the opening weekend of its release. Clarke studied Media at the University of North London before going on to take acting classes at London's Actors Centre. Clarke won the Laurence Olivier Award for Most Promising Performer in 2003 and was awarded a BAFTA Orange Rising Star Award in 2009.
Contents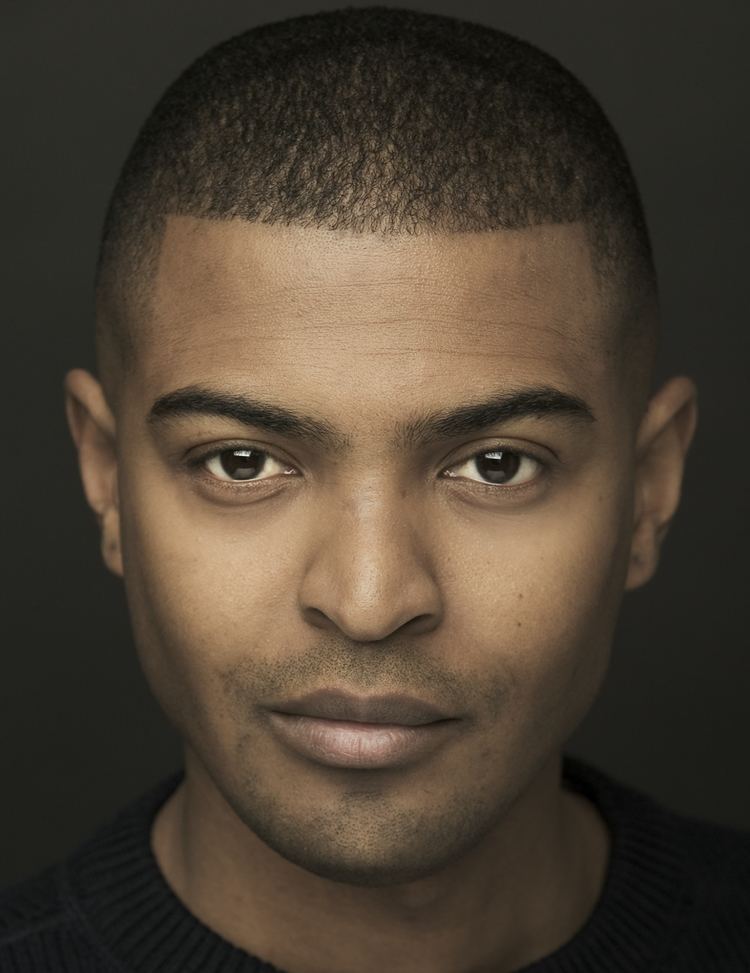 Screwed clip starring noel clarke and james d arcy
Life and career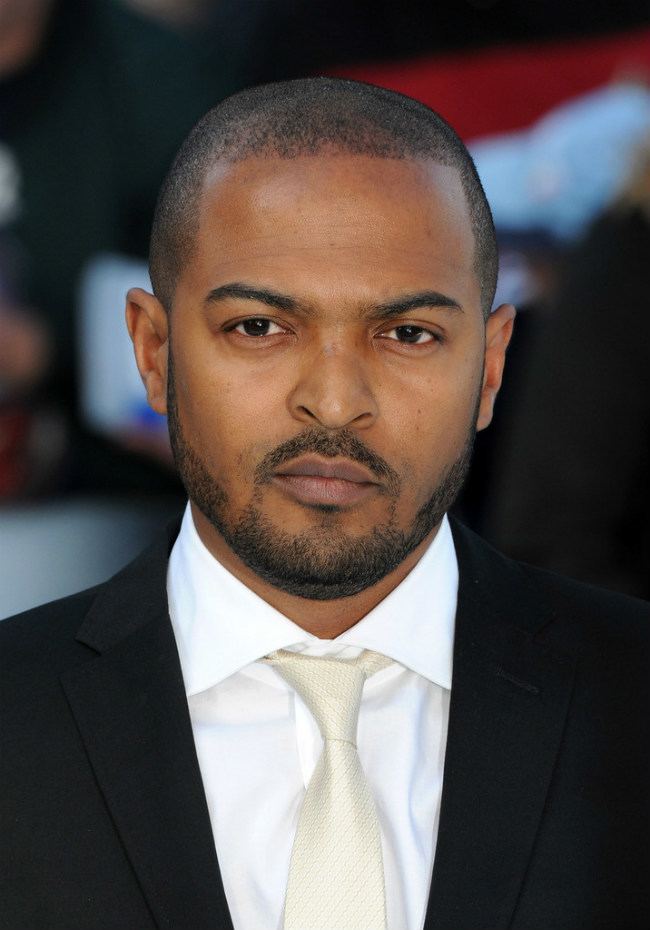 Clarke was born in London, England. He has had recurring television roles as Wyman Norris in the revived series of Auf Wiedersehen, Pet (2002–2004) and as Mickey Smith in the first two series of the revival of the BBC science fiction series Doctor Who (2005–2006). He notably became the series' first black companion in the episode "School Reunion", and reprised his role as Mickey in the episode "Journey's End" in 2008 and in 2010 in "The End of Time" Part 2, and also starred in the Doctor Who audio series Dalek Empire: The Fearless, which was released from September to December 2007. His other television work includes appearances in Casualty and Metrosexuality. He has also acted on the stage, and won the Laurence Olivier Award for "Most Promising Newcomer" in 2003 for his performance in the play Where Do We Live at the Royal Court Theatre. Clarke starred in the film Doghouse, directed by Jake West and produced by Carnaby Films International. The film was shot primarily in Midhurst, a small town in West Sussex, on the grounds of the old King Edward VII Hospital. He also participated in Neil Marshall's film Centurion, about which Clarke said, "it's about the Roman Legion and I'm one of the soldiers".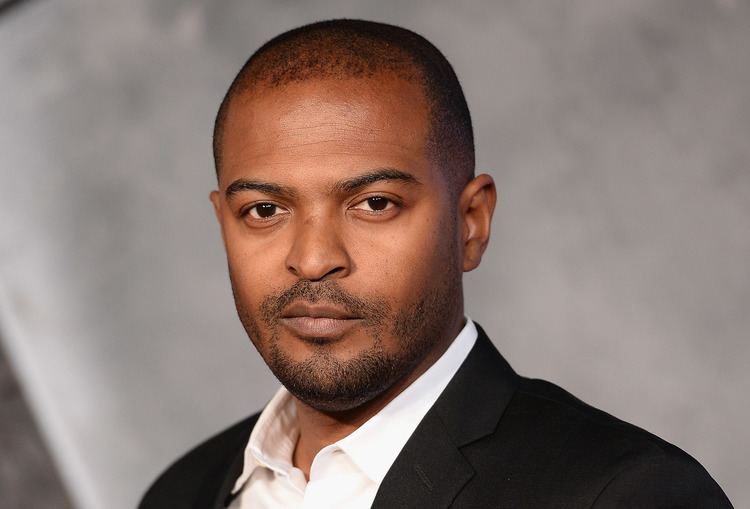 Clarke began his writing career in 2005 when he wrote the screenplay for the film Kidulthood which was released in 2006. He also directed and starred in the sequel, Adulthood, which was released in 2008. On directing his first film, Clarke described his experience, "Directing for the first time was definitely a challenge and tiring at times. It was a steep learning curve and if you're willing to do stuff and go with it, then it pays off." His other writing credits include "Combat" which is an episode of the Doctor Who spin-off series Torchwood, and West 10 LDN, a pilot for BBC Three which is about kids on a rough housing estate.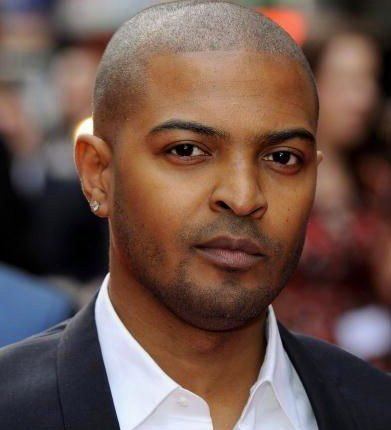 In 2008, he starred in the video for The Prodigy single "Invaders Must Die".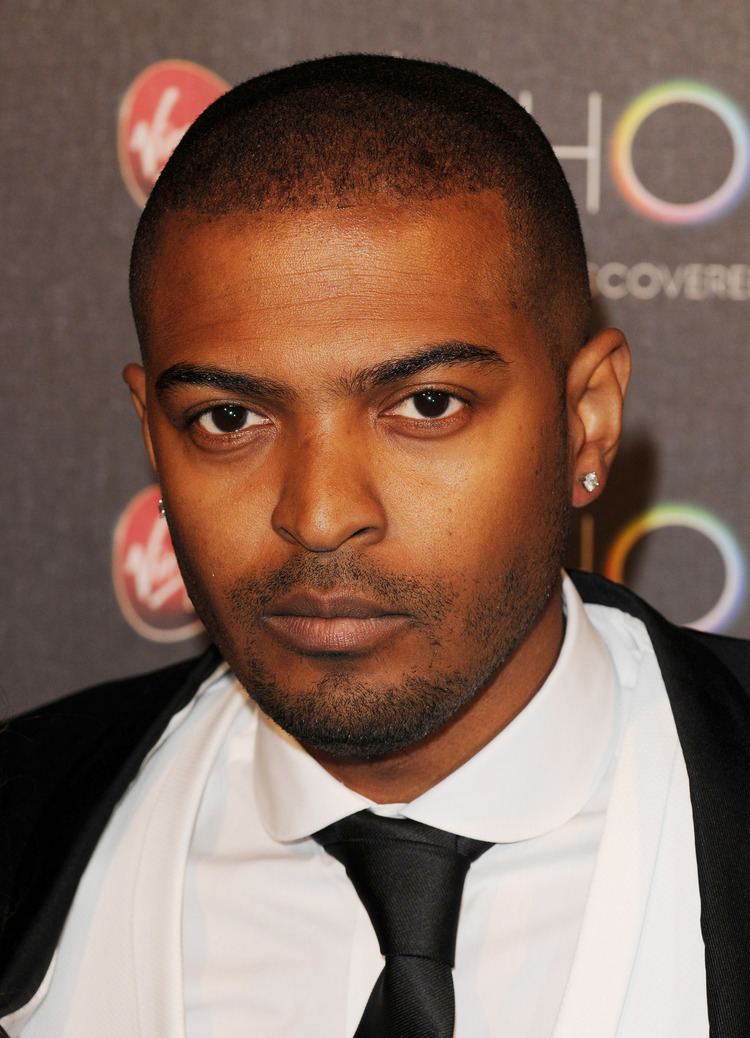 In 2009, Clarke was awarded a BAFTA award in the category of Orange Rising Star Award. As a result of the success of Kidulthood, Adulthood, and his BAFTA win, he was ranked at number 83 in the MediaGuardian 100, an annual ranking of media people in The Guardian.
He also played the role of A.J.,opposite Jim Sturgess, in Philip Ridley's cult film, Heartless. Clarke has worked with BBC Blast, a project for teenagers that aims to inspire and get people being creative. Shortly after his BAFTA win he gave a talk to inspire young people telling them to "broaden your mind". His next project, 4.3.2.1., a heist movie, was released on 2 June 2010, and starred Tamsin Egerton, Emma Roberts and Adam Deacon. The film was shot in London and New York. He has also played an uncredited role in 2012's Ghost Rider: Spirit of Vengeance as a priest. The scene was cut from the movie, but can be seen in the Deleted Scenes in the Special Features of the DVD. He played Thomas Harewood in Star Trek Into Darkness, a family man with a wife and a young daughter. The film was released on 15 May 2013.
In 2015, Clarke created short-lived superhero series The Troop for Titan Comics. The first issue of which was released in December 2015, which has received critical acclaim.
In 2016, Clarke wrote, directed, and starred in Brotherhood, a sequel to Adulthood and went on to earn £1.98m in its opening week.
Theatre
2003: Where Do We Live at the Jerwood Theatre Upstairs at the Royal Court
Filmography
Actor
2021
Viewpoint (TV Mini Series)
as
DC Martin Young
- Episode #1.5 (2021) - DC Martin Young
- Episode #1.4 (2021) - DC Martin Young
- Episode #1.3 (2021) - DC Martin Young
- Episode #1.2 (2021) - DC Martin Young
- Episode #1.1 (2021) - DC Martin Young
2021
SAS: Red Notice
as
Major Bisset
2018
Bulletproof (TV Series)
as
Aaron Bishop
- South Africa: Part 3 (2021) - Aaron Bishop
- South Africa: Part 2 (2021) - Aaron Bishop
- South Africa: Part 1 (2021) - Aaron Bishop
2019
The Adventures of Paddington (TV Series short)
as
PC Wells
- Paddington Builds a Scarecrow/Paddington Plays Hide and Seek (2020) - PC Wells (voice)
- Paddington and the Magic Trick/Paddington and Poor Mr. Curry (2020) - PC Wells (credit only)
- Paddington Finds a Pigeon/Paddington and the Chores List (2019) - PC Wells (voice)
2020
Bulletproof: AI (Short)
as
Aaron Bishop
2019
The Corrupted
as
DS Neil Beckett
2019
Fisherman's Friends
as
Troy
2018
My Butterfly (Short)
as
Nathan
2018
Inside No. 9 (TV Series)
as
Gordon
- And the Winner Is- (2018) - Gordon
2017
I Kill Giants
as
Mr. Mollé
2017
Urban Myths (TV Series)
as
Muhammed Ali
- The Greatest. Of All Time. (2017) - Muhammed Ali
2016
The Level (TV Series)
as
Sean 'Gunner' Martin
- Episode #1.6 (2016) - Sean 'Gunner' Martin
- Episode #1.5 (2016) - Sean 'Gunner' Martin
- Episode #1.4 (2016) - Sean 'Gunner' Martin
- Episode #1.3 (2016) - Sean 'Gunner' Martin
- Episode #1.2 (2016) - Sean 'Gunner' Martin
- Episode #1.1 (2016) - Sean 'Gunner' Martin
2016
The Habit of Beauty
as
Stuart
2014
Chasing Shadows (TV Mini Series)
as
DI Carl Prior / DI Carl Pryor / DCI Carl Pryor
- Off Radar: Part 2 (2014) - DI Carl Pryor
- Off Radar: Part 1 (2014) - DCI Carl Pryor
- Only Connect: Part 2 (2014) - DI Carl Prior
- Only Connect: Part 1 (2014) - DI Carl Prior
2014
The Assets (TV Mini Series)
as
Mack
- Trip to Vienna (2014) - Mack
- Jewel in the Crown (2014) - Mack
2013
Doctor Who: Legacy (Video Game)
as
Mickey Smith
2013
Saving Santa (Video)
as
Snowy (voice)
2013
Star Trek Into Darkness
as
Thomas Harewood
2012
What If (Short)
as
The Angel
2012
Fast Girls
as
Tommy Southern
2010
Sex & Drugs & Rock & Roll
as
Desmond
2005
Doctor Who (TV Series)
as
Mickey Smith
- The End of Time: Part Two (2010) - Mickey Smith
- Journey's End (2008) - Mickey Smith
- Doomsday (2006) - Mickey Smith
- Army of Ghosts (2006) - Mickey Smith
- The Age of Steel (2006) - Mickey Smith
- Rise of the Cybermen (2006) - Mickey Smith
- The Girl in the Fireplace (2006) - Mickey Smith
- School Reunion (2006) - Mickey Smith
- New Earth (2006) - Mickey Smith
- The Christmas Invasion (2005) - Mickey Smith
- The Parting of the Ways (2005) - Mickey Smith
- Boom Town (2005) - Mickey Smith
- World War Three (2005) - Mickey Smith
- Aliens of London (2005) - Mickey Smith
- Rose (2005) - Mickey Smith
2009
Reign of Death (Short)
as
Joe Digby
2008
The Prodigy: Invaders Must Die (Music Video)
as
Noel Clarke
2008
West 10 LDN (TV Movie)
as
Michael
2007
Dubplate Drama (TV Series)
as
Mike
- Episode #2.1 (2007) - Mike
2006
Jane Hall (TV Series)
as
Steve Heaney
- Episode #1.2 (2006) - Steve Heaney
- Episode #1.1 (2006) - Steve Heaney
2006
Tardisodes (TV Series short)
as
Ricky Smith / Mickey Smith
- Prelude to Rise of the Cybermen (2006) - Ricky Smith
- Prelude to School Reunion (2006) - Mickey Smith
2002
Auf Wiedersehen, Pet (TV Series)
as
Wyman Norris
- Au Revoir: Part 2 (2004) - Wyman Norris
- Au Revoir: Part 1 (2004) - Wyman Norris
- The End of the Affair (2004) - Wyman Norris
- Dangerous Liaisons (2004) - Wyman Norris
- Moonlighting (2004) - Wyman Norris
- A Gift from Fidel (2004) - Wyman Norris
- Our Men in Havana (2004) - Wyman Norris
- Britannia Waives the Rules (2004) - Wyman Norris
- An Inspector Calls (2002) - Wyman Norris
- Another Country (2002) - Wyman Norris
- A Bridge Too Far (2002) - Wyman Norris
- Bridge Over Troubled Water (2002) - Wyman Norris
- Heavy Metal (2002) - Wyman Norris
- Bridging the Gap (2002) - Wyman Norris
2004
A Touch of Frost (TV Series)
as
Kenny
- Dancing in the Dark (2004) - Kenny
2004
Holby City (TV Series)
as
Shaun O'Connor
- The Buck Stops Here (2004) - Shaun O'Connor
2003
I'll Sleep When I'm Dead
as
Cyril
2003
Doctors (TV Series)
as
Jim Baker
- A Civilised Arrangement (2003) - Jim Baker (as Noel Anthony Clark)
2003
Adventure Inc. (TV Series)
as
Mike Reed
- Angel of St. Edmunds (2003) - Mike Reed
2002
The Last Angel (Short)
as
Kid
2001
Casualty (TV Series)
as
Danny Oldfield
- White Lies (2001) - Danny Oldfield
- Dirty Laundry (2001) - Danny Oldfield
- Holding the Baby (2001) - Danny Oldfield
2001
Waking the Dead (TV Series)
as
Harry, Police constable in archives
- A Simple Sacrifice: Part 1 (2001) - Harry, Police constable in archives
2001
Judge John Deed (TV Series)
as
Adam
- Exacting Justice (2001) - Adam (uncredited)
2000
The Bill (TV Series)
as
Lennie Cox
- A Gathering Storm (2000) - Lennie Cox
1999
Metrosexuality (TV Series)
as
Kwame O'Rielly
1999
Take 2 (Short)
as
Jamal / Cornelius
Producer
2021
The Drowning (TV Mini Series) (executive producer - 4 episodes)
- Episode #1.4 (2021) - (executive producer)
- Episode #1.3 (2021) - (executive producer)
- Episode #1.2 (2021) - (executive producer)
- Episode #1.1 (2021) - (executive producer)
2021
Twist (producer - produced by)
2018
Bulletproof (TV Series) (executive producer - 17 episodes)
- South Africa: Part 3 (2021) - (executive producer)
- South Africa: Part 2 (2021) - (executive producer)
- South Africa: Part 1 (2021) - (executive producer)
2020
Sparks (TV Series) (executive producer - 1 episode)
- I Just Stabbed Someone (2020) - (executive producer)
2019
Doggerland (Short) (Executive Producer: Genera)
2019
Keep Breathing (Short) (Executive Producer: Genera)
2018
The Little Princess (Short) (producer)
2018
The Sound (Short) (executive producer)
2018
Wild Honey Pie! (producer)
2016
Brotherhood (producer)
2015
Billy the Kid (Short) (executive producer)
2015
Scottish Mussel (producer)
2014
We Are Monster (producer)
2014
The Anomaly (producer)
2012
Storage 24 (producer)
2011
Uspomene 677 (Documentary) (executive producer)
2009
Hammered (Short) (executive producer)
2002
Licks (Short) (producer)
Writer
-
Bulletproof (TV Series) (created by - 17 episodes, 2018 - 2021) (written by - 3 episodes, 2018 - 2020)
- South Africa: Part 3 (2021) - (creator)
- South Africa: Part 2 (2021) - (creator)
- South Africa: Part 1 (2021) - (creator)
2014
The Anomaly (additional material by)
2012
The Knot (written by)
2012
Storage 24 (idea) / (screenplay)
2012
Fast Girls (screenplay)
2010
4.3.2.1. (written by)
2008
West 10 LDN (TV Movie)
2006
Torchwood (TV Series) (by - 1 episode)
- Combat (2006) - (by)
2006
Kidulthood (written by)
Director
2010
4.3.2.1. (directed by)
Thanks
2014
The Anomaly (special thank you: from Phil Dore)
Self
2023
+44 Podcast with Zeze Millz and Sideman (Podcast Series)
as
Self - Guest
- Noel Clarke & Love Island Aftermath (2023) - Self - Guest
2021
BAFTA 2021 (TV Series)
as
Self - Outstanding Contribution Recipient
- EE BAFTA Film Awards Opening Night (2021) - Self - Outstanding Contribution Recipient
2021
Bisping (Documentary)
as
Self
2018
The One Show (TV Series)
as
Self
- Episode dated 5 February 2021 (2021) - Self
- Flying Squad: Fast and Furious (2021) - Self
- Episode dated 9 March 2020 (2020) - Self
- Episode dated 7 May 2018 (2018) - Self
2021
The Graham Norton Show (TV Series)
as
Self - Guest
- Keeley Hawes/Rebel Wilson/Ant Middleton/Noel Clarke/M. Night Shyamalan/Daniel Sloss/Jake Bugg (2021) - Self - Guest
2021
Film Talks with Dan Charles (TV Series)
as
Self
- Film Talks: Johnny English (2021) - Self
2021
The Filmmakers Podcast (Podcast Series)
as
Self
- Noel Clarke - Making feature films as a Writer, Producer, Director & Actor (2021) - Self
2020
Animal Talking with Gary Whitta (TV Series)
as
Self - Guest
- Black Lives Matter Episode to Support Color of Change Charity (2020) - Self - Guest
2020
Lorraine (TV Series)
as
Self - Guest
- Episode dated 11 March 2020 (2020) - Self - Guest
2020
Portrait Artist of the Year (TV Series)
as
Self - Sitter
- Trevor Nelson, Noel Clarke and Ashley Roberts (2020) - Self - Sitter
2019
BAFTAs 2019 (TV Special)
as
Self - Audience Member
2012
Sunday Brunch (TV Series)
as
Self - Guest
- Episode #7.12 (2018) - Self - Guest
- Episode #2.12 (2013) - Self - Guest
- Episode #1.13 (2012) - Self - Guest
2017
Who Do You Think You Are? (TV Series documentary)
as
Self
- Noel Clarke (2017) - Self
2017
Anthony Joshua: The Road to Klitschko (TV Movie documentary)
as
Self - Narrator (voice)
2016
Black Is the New Black (TV Mini Series documentary)
as
Self
- Episode #1.4 (2016) - Self
- Episode #1.3 (2016) - Self
- Episode #1.2 (2016) - Self
- Episode #1.1 (2016) - Self (uncredited)
2016
The EE British Academy Film Awards (TV Special)
as
Self
2015
Star Wars: Greatest Moments (TV Movie documentary)
as
Self
2015
WWE Main Event (TV Series)
as
Self
- Episode #4.18 (2015) - Self
2014
Good Morning Britain (TV Series)
as
Self - Guest
- Episode dated 10 September 2014 (2014) - Self - Guest
2014
Doctor Who: The Ultimate Companion (TV Movie documentary)
as
Self - Mickey Smith / Ricky
2014
EE British Academy Film Awards: The Red Carpet Show (TV Special)
as
Self
2013
Doctor Who Live: The Afterparty (TV Special)
as
Self
2013
Doctor Who: The Doctors Revisited (TV Mini Series documentary)
as
Self
- The Tenth Doctor (2013) - Self
- The Ninth Doctor (2013) - Self
- The Fifth Doctor (2013) - Self
2013
Doctor Who Explained (TV Movie documentary)
as
Self
2013
Doctor Who: The Companions (TV Movie documentary)
as
Self
2012
Fast Girls: Running on the Red Carpet (Video short)
as
Self
2011
Celebrity Juice (TV Series)
as
Self
- Episode #8.6 (2012) - Self
- End of Series Party (2011) - Self
- Royal Wedding Special (2011) - Self
2012
A Moment With (TV Series)
as
Self
- Noel Clarke 2 (2012) - Self
- Noel Clarke (2012) - Self
2012
Big Brother's Bit on the Side (TV Series)
as
Self
- Episode dated 26 June 2012 (2012) - Self
2012
The Big Picture (TV Series)
as
Self
- Fast Girls (2012) - Self
2011
Race Against Time (Video documentary)
as
Narrator
2011
How Hip Hop Changed the World (TV Movie documentary)
as
Self
2011
What Women Want in a Man (TV Mini Series)
as
Self
2011
Daybreak (TV Series)
as
Self
- Episode dated 24 June 2011 (2011) - Self
2011
Doctor Who in America (TV Movie documentary)
as
Self
2010
Centurion: Fireballs, Stunts and Mayhem (Documentary short)
as
Self
2010
The People Speak UK (Documentary)
as
Self
2008
Breakfast (TV Series)
as
Self - Actor, Screenwriter and Director / Self
- Episode dated 4 June 2010 (2010) - Self - Actor, Screenwriter and Director
- Episode dated 16 June 2008 (2008) - Self
2010
The 5 O'Clock Show (TV Series)
as
Self
- Episode #1.2 (2010) - Self
2010
National Movie Awards (TV Special)
as
Self
2009
The Making of... 'Doghouse' (Video documentary short)
as
Self
2005
Doctor Who Confidential (TV Series documentary)
as
Self / Self - Narrator
- Desert Storm (2009) - Self - Narrator (voice)
- At the Proms (2009) - Self
- End of an Era (2008) - Self
- Music and Monsters (2006) - Self (uncredited)
- Finale (2006) - Self
- Welcome to Torchwood (2006) - Self
- From Zero to Hero (2006) - Self
- Cybermen (2006) - Self
- Friends Reunited (2006) - Self
- New New Doctor (2006) - Self
- Unsung Heroes and Violent Death (2005) - Self
- Why on Earth? (2005) - Self
- I Get a Side-Kick Out of You (2005) - Self
- A New Dimension (2005) - Self
2009
This Morning (TV Series)
as
Self - Interviewee
- Episode dated 9 February 2009 (2009) - Self - Interviewee
2009
The Orange British Academy Film Awards (TV Special)
as
Self - Winner
2009
The Orange British Academy Film Awards: Red Carpet (TV Special)
as
Self
2009
Doctor Who at the Proms (TV Movie documentary)
as
Self - Guest Presenter
2008
Sound (TV Series)
as
Self
- Episode #3.6 (2008) - Self
2007
The Weakest Link (TV Series)
as
Self
- 'Doctor Who' Special (2007) - Self
2006
The National Television Awards (TV Special)
as
Self
2006
Screen Nation Television and Film Awards 2006 (TV Special)
as
Self - award winner
2006
Totally Doctor Who (TV Series)
as
Self
- Episode #1.9 (2006) - Self
2006
Richard & Judy (TV Series)
as
Self
- Episode dated 2 March 2006 (2006) - Self
2003
The Laurence Olivier Awards 2003 (TV Special)
as
Self
2002
Liquid News (TV Series)
as
Self
- Episode dated 13 May 2002 (2002) - Self
Archive Footage
2021
Kay Burley @Breakfast (TV Series)
as
Self / Self - Actor
- Episode dated 6 May 2021 (2021) - Self
- Episode dated 30 April 2021 (2021) - Self - Actor
2021
Sky Midnight News (TV Series)
as
Self
- Episode dated 6 May 2021 (2021) - Self
- Episode dated 2 May 2021 (2021) - Self
- Episode dated 1 May 2021 (2021) - Self
2021
Sky News Today (TV Series)
as
Self / Self - Actor
- Episode dated 6 May 2021 (2021) - Self (uncredited)
- Episode dated 30 April 2021 (2021) - Self - Actor
2021
Sky News with Sarah Hewson (TV Series)
as
Self / Self - Actor
- Episode dated 6 May 2021 (2021) - Self (uncredited)
- Episode dated 30 April 2021 (2021) - Self - Actor
2021
Sky World News (TV Series)
as
Self
- Episode dated 6 May 2021 (2021) - Self
- Episode dated 2 May 2021 (2021) - Self
- Episode dated 1 May 2021 (2021) - Self
2021
The Early Rundown (TV Series)
as
Self / Self - Actor
- Episode dated 6 May 2021 (2021) - Self
- Episode dated 30 April 2021 (2021) - Self - Actor
2021
Sky News at 10 (TV Series)
as
Self
- Episode dated 5 May 2021 (2021) - Self
- Episode dated 1 May 2021 (2021) - Self
- Episode dated 30 April 2021 (2021) - Self
2021
Sky News at 11 (TV Series)
as
Self
- Episode dated 5 May 2021 (2021) - Self
- Episode dated 30 April 2021 (2021) - Self
2021
Sky News at 9 (TV Series)
as
Self
- Episode dated 5 May 2021 (2021) - Self
- Episode dated 30 April 2021 (2021) - Self
2021
Sky News Tonight (TV Series)
as
Self
- Episode dated 5 May 2021 (2021) - Self
- Episode dated 30 April 2021 (2021) - Self
2019
Doctor Who Reviews (TV Series documentary)
as
Mickey Smith / Auton posing as Mickey Smith
- Is Doctor Who's 'Farting Alien' Episode a Secret Masterpiece? (2020) - Mickey Smith / Auton posing as Mickey Smith (uncredited)
- How 'Rose' Introduced Doctor Who to a Brand New Audience (2020) - Mickey Smith / Auton posing as Mickey Smith (uncredited)
- Defending Doctor Who's Fake News Flop (2019) - Mickey Smith (uncredited)
2017
Whovians (TV Series)
as
Mickey Smith
- Smile (2017) - Mickey Smith
2015
Doctor Who: The Fan Show (TV Series documentary)
as
Mickey Smith / Ricky Smith
- Behind Wholock and More (2015) - Mickey Smith / Ricky Smith (uncredited)
2013
12 Again (TV Series documentary)
as
Mickey Smith
- Doctor Who Special (2013) - Mickey Smith
2013
The Culture Show (TV Series documentary)
as
Mickey Smith
- Me, You and Doctor Who (2013) - Mickey Smith (uncredited)
2013
Being a Girl (Video documentary short)
as
Mickey Smith (uncredited)
2012
The Timey-Wimey of Doctor Who (TV Movie documentary)
as
Mickey Smith (uncredited)
2012
The Women of Doctor Who (TV Movie documentary)
as
Mickey Smith (uncredited)
2012
The Science of Doctor Who (TV Movie documentary)
as
Mickey Smith (uncredited)
2011
Phelous & the Movies (TV Series)
as
Mickey Smith
- Top 10 8th Doctor Moments (2011) - Mickey Smith
2010
Great TV Mistakes (TV Movie documentary)
as
Mickey Smith (uncredited)
2006
Doctor Who Confidential (TV Series documentary)
as
Mickey Smith
- Allons-y! (2010) - Mickey Smith
- The Eleventh Doctor (2009) - Mickey Smith (uncredited)
- The New World of Who (2006) - Mickey Smith (uncredited)
2009
Doctor Who Greatest Moments (TV Mini Series documentary)
as
Mickey Smith
- The Doctor (2009) - Mickey Smith
2006
Timeshift (TV Series documentary)
as
Mickey Smith
- Parallel Worlds: A User's Guide (2006) - Mickey Smith (uncredited)
2006
Over the Edge: The Story of 'The Edge of Destruction' (Video documentary short)
as
Mickey Smith (uncredited)
2005
The Big Fat Quiz of the Year (TV Special)
as
Mickey Smith (uncredited)
References
Noel Clarke Wikipedia
(Text) CC BY-SA