Spouse

Yoko Araki (m. 1971–1990)







Born

May 25, 1940 (age 80) (

1940-05-25

)

Known for

photographer and contemporary artist

Notable work

over 350 photography books, including Sentimental Journey, Tokyo Lucky Hole, and Shino

Artwork

[Nude Woman holding Bottle] from the series Pseudo-Reportage

Similar

Daidō Moriyama

, Shōmei Tōmatsu, Hiroshi Sugimoto
Photo exhibition photographer nobuyoshi araki in foam
Nobuyoshi Araki (荒木 経惟, Araki Nobuyoshi, May 25, 1940) is a Japanese photographer and contemporary artist. He is also known by the nickname Arākī (アラーキー).
Contents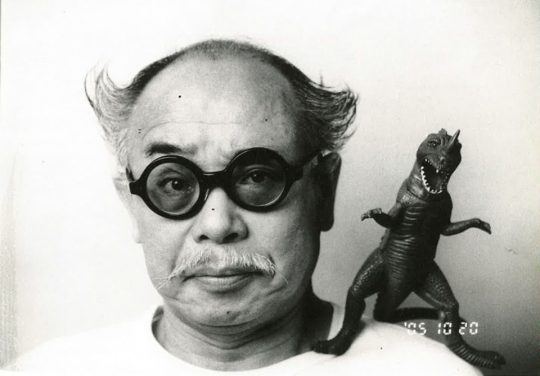 Nobuyoshi araki and rudolf schwartzkolger salon de mass age at orchard 66 project
Life and work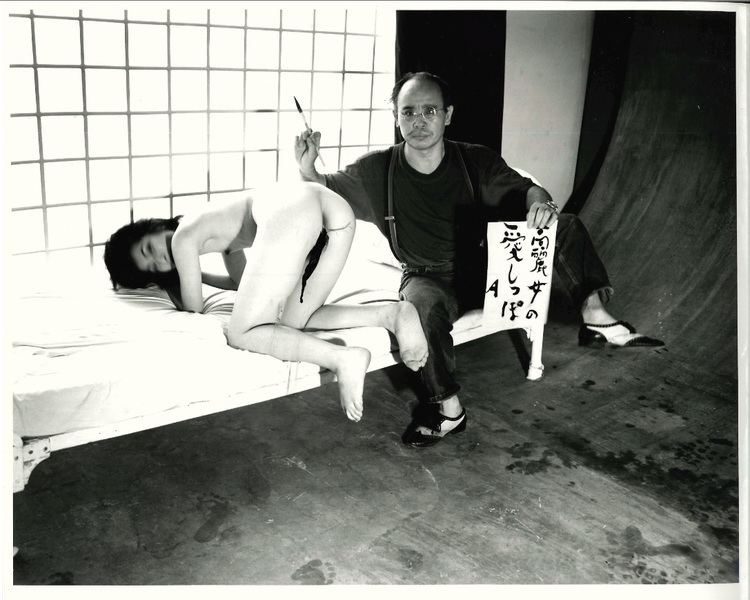 Araki was born in Tokyo, studied photography from 1959-1963 and in 1963 went to work at the advertising agency Dentsu, where in 1968 he met his future wife, the essayist Yōko Aoki (青木陽子).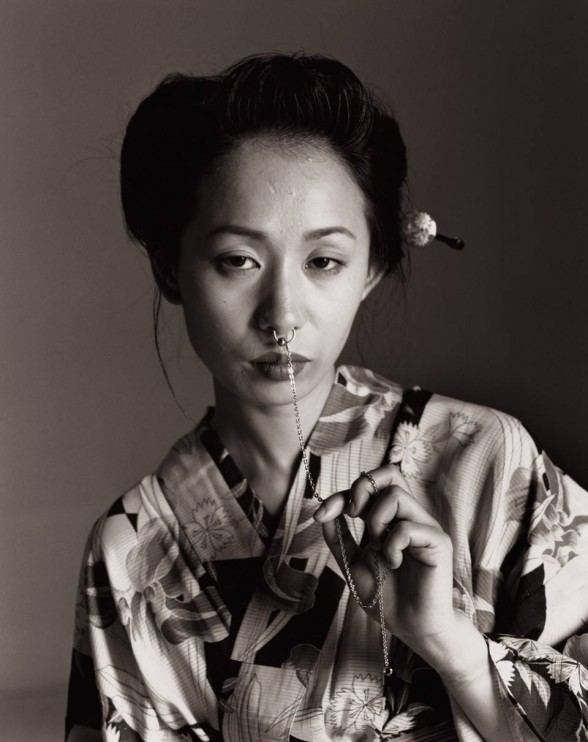 Having published over 350 books by 2005, and still more every year, Araki is considered one of the most prolific artists alive or dead in Japan and around the world. Many of his photographs are erotic; some have been called pornographic. Among his photography books are Sentimental Journey (1971), and Tokyo Lucky Hole (1990). Sentimental Journey "1972-1992" is a diary of life with his wife Yōko until she died of ovarian cancer in 1990. The first part of Sentimental Journey sees the couple embarking on married life – their honeymoon and having sex. Pictures taken during her last days were published in Winter Journey. Parr and Badger include four of Araki's books in the first volume of their photobook history: Zerokkusu Shashincho 24 (Xeroxed Photo Album), Senchimentaru na Tabi (Sentimental Journey), Tokyo Lucky Hole and Shokuji (The Banquet).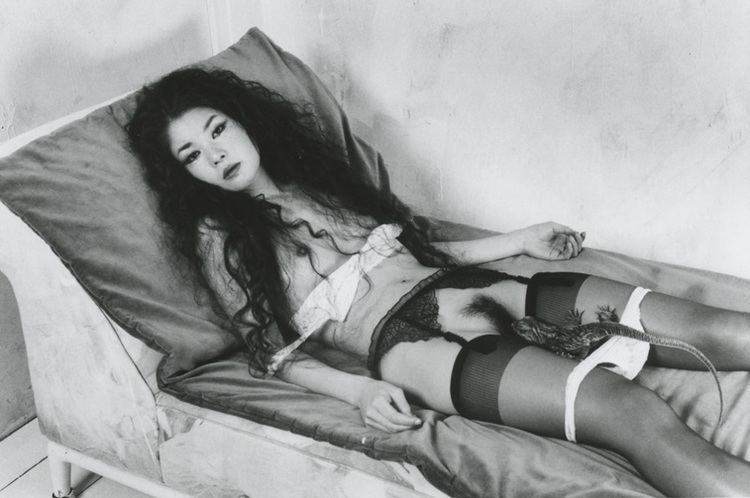 He contributed photography to the Sunrise anime series Brain Powerd.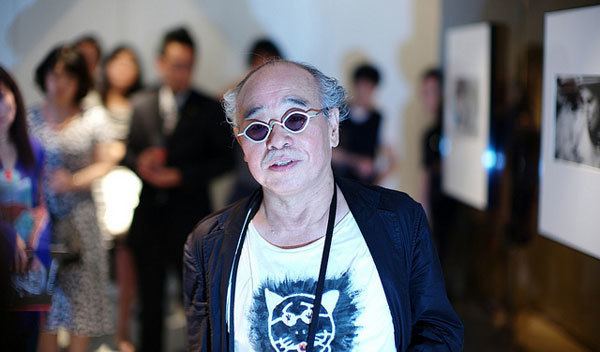 In 1981, Araki directed High School Girl Fake Diary (女高生偽日記, Jokōsei nise nikki), a Roman Porno film for Nikkatsu studio. The film proved to be a disappointment both to Araki's fans, and to fans of the pink film genre.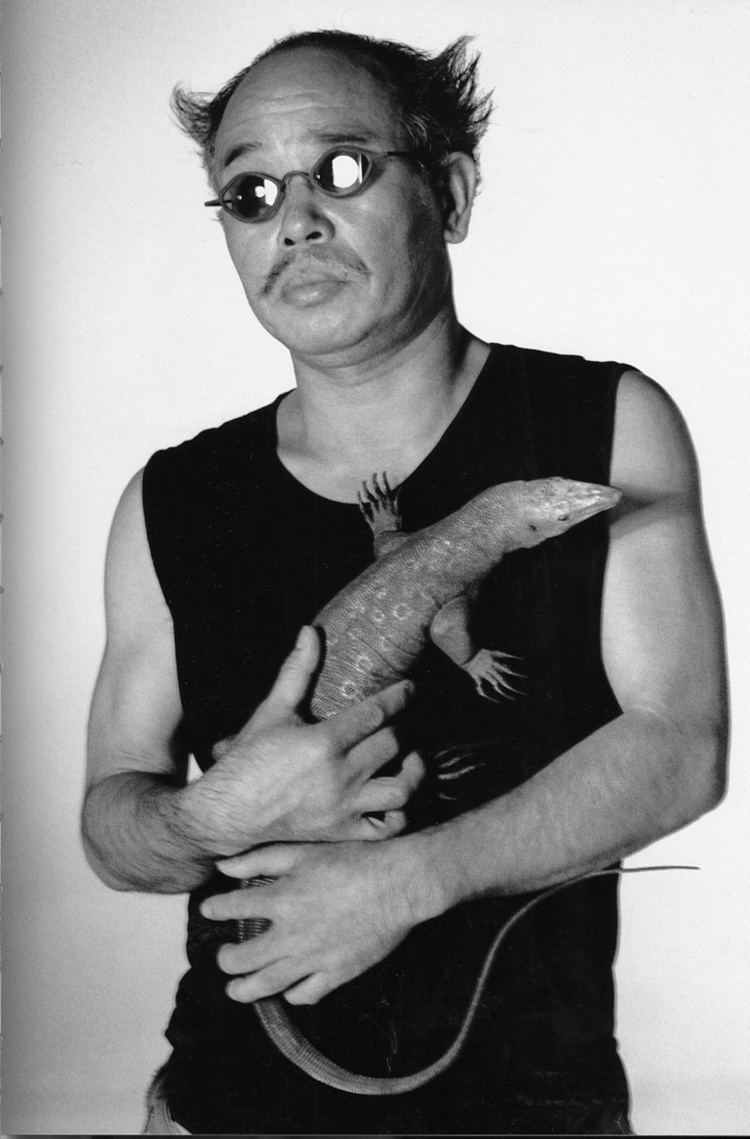 The Icelandic musician Björk is an admirer of Araki's work, and served as one of his models. At her request he photographed the cover and inner sleeve pages of her 1997 remix album, Telegram. More recently, he has photographed pop singer Lady Gaga.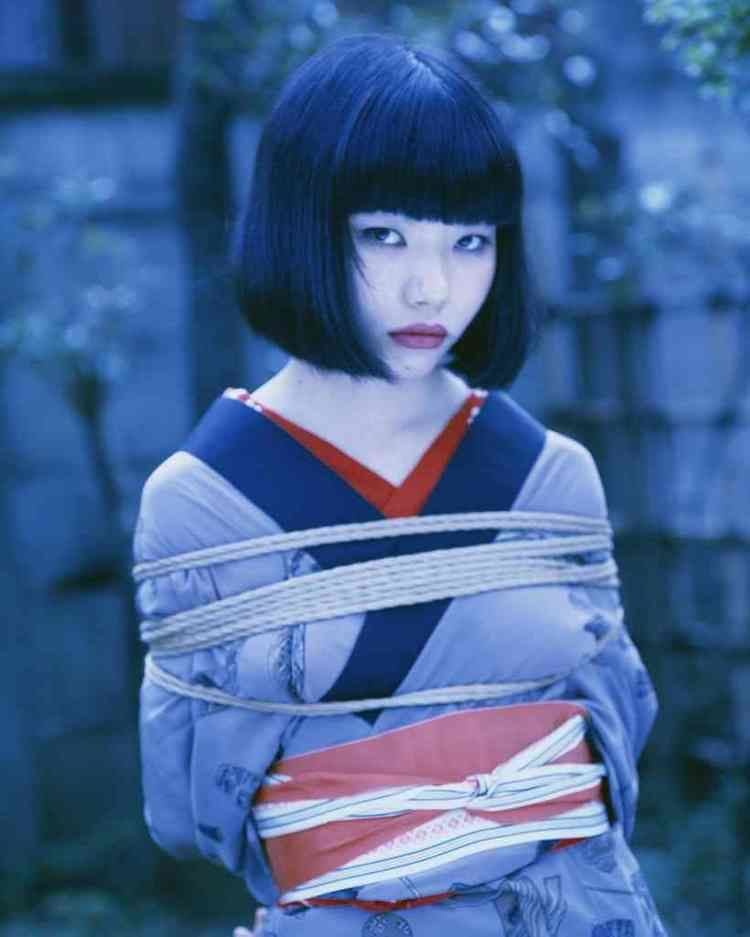 In 2005, an American director, Travis Klose recorded a documentary about Araki called Arakimentari, which discusses his personal lifestyles and his arts.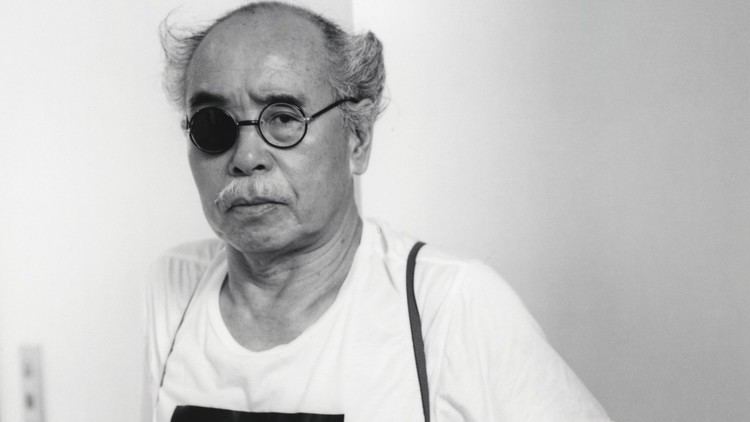 Araki was diagnosed with prostate cancer in 2008, and has since undergone surgery which successfully removed the tumor.
In 2010, Araki's cat, Chiro died of old age.
In October 2013, Araki lost the vision in his right eye due to a retinal artery obstruction. The 74 years old man utilised this as an inspiration to exhibit his works, called "Love on the left eye", which was held on the 21st of June 2014 at the Taka Ishii Gallery, Tokyo, Japan.
In 2014, the Italian philosopher Mario Perniola wrote the essay Araki's Hell, included in the volume Photography for the Afterlife.
Commissioned by Italian luxury label Bottega Veneta, Araki photographed Saskia de Brauw and Sung Jin Park in Tokyo for the brand's spring/summer 2015 campaign.
Awards
1964: Sun Prize, Japan.
1990: Society of Photography Award, Japan.
1991: 7th Higashikawa Prize.
1994: Japan Inter-Design Forum Grand Prix.
Publications by Araki (selected)
Zerokkusu Shashincho 1–25 = Xeroxed Photo Album 1–25. A series of books self-produced using a photocopier, published from 1970 onwards, each in an edition of 70 copies.
Senchimentaru na Tabi. = Sentimental Journey.
Senchimentaru na Tabi. Tokyo: self-published, 1971. Title and text in Japanese. 100 black and white photographs.
Sentimental Journy. Tokyo: Kawade Shobo Shinsha, 2016. ISBN 978-4-309-27700-4. Facsimile edition. With an introduction in Japanese and English by Araki. Housed in a slipcase with a postcard.
Tokyo Lucky Hole.
Tokyo Lucky Hole 1983–1985 Shinjuku Kabuki-cho district. Tokyo: Ohta Shuppan, 1990. 272 pages.
Tokyo Lucky Hole. Cologne: Taschen. With texts by Akira Suei and Akihito Yasumi translated into English, French and German. 704 pages. 1997, ISBN 9783822881897; 2005, ISBN 9783822846810; 2015, ISBN 9783836556385.
Shokuji = The Banquet. Tokyo: Magazine House, 1993. 32 black and white and 28 colour photographs. With a text by Araki.
Films by Araki
High School Girl Fake Diary (

女高生偽日記

,

Jokōsei nise nikki) (1981)
Films about Araki
Arakimentari (2004) – documentary directed by Travis Klose
Exhibitions (selected)
2005: Araki, Anton Kern Gallery, New York.
2006: Implosion (Ten Year Anniversary), Anton Kern Gallery, New York.
2008: Friends and Family, Anton Kern Gallery, New York.
2009: Araki, Anton Kern Gallery, New York.
2015: The Pistils Waltz, Gallery 51, Antwerp.
Collections
Araki's work is held in the following public collections:
Tate, London
San Francisco Museum of Modern Art, San Francisco, CA
References
Nobuyoshi Araki Wikipedia
(Text) CC BY-SA