Years active

1960–present




Education

Seijo University


Spouse

Kyoko Obayashi





Role

Director




Name

Nobuhiko Obayashi




Children

Chigumi Obayashi







Born

9 January 1938 (age 85) (

1938-01-09

) Onomichi, Hiroshima, Japan


Occupation

Film director, screenwriter, editor, film producer


Awards

Japan Academy Prize for Popularity Award - Most popular film




Movies

House, I Are You - You Am Me, Lonely Heart, Toki o Kakeru Shojo, Casting Blossoms to the Sky




Similar People

Toshinori Omi, Tomoyo Harada, Satomi Kobayashi, Ittoku Kishibe, Hikari Ishida
Nobuhiko obayashi a retrospective director message
Nobuhiko Obayashi (大林 宣彦, Ōbayashi Nobuhiko, born 9 January 1938) is a Japanese director, screenwriter and editor of films and television advertisements who is well known for his surreal visual style. He began his career as a pioneering figure in Japanese experimental film during the 1960s before transitioning to directing more mainstream works such as television and feature films. Though he remains mostly unknown outside Japan, he has made many films in his 50 years of working with the medium.
Contents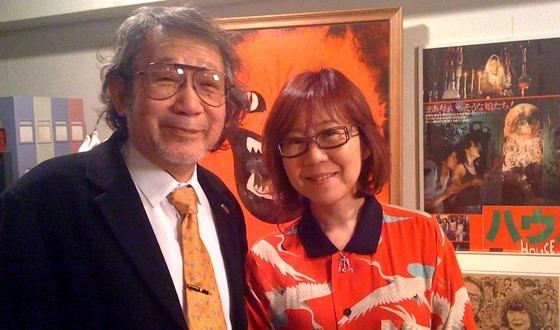 House q a with director nobuhiko obayashi
Biography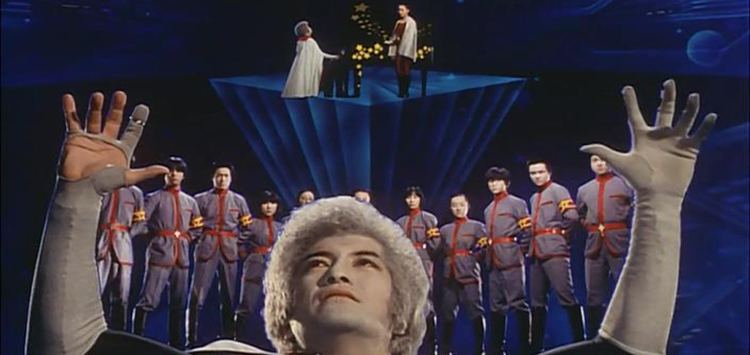 Obayashi was born on 9 January 1938 in the city of Onomichi, Japan. He was the eldest son of a father who was one in a long paternal line of medical doctors. As his father was called to the battlefront during World War II, he was raised in his early infancy by his maternal grandparents. Through his childhood and adolescence Obayashi followed many artistic pursuits including drawing, writing, playing the piano, and a growing interest in animation and film.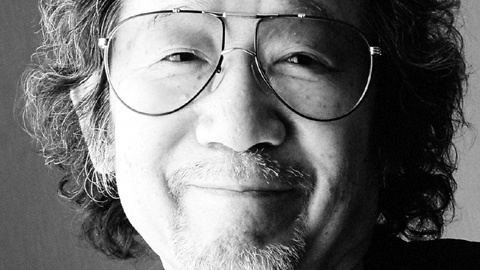 In 1955 Obayashi, at the urging of his father, began procedures to enter medical school and become a doctor. However, he shortly thereafter abandoned this initiative partway through an entrance examination in order to follow his artistic interests. In 1956 he was accepted to the liberal arts department of Seijo University where he began to work with 8 and 16mm film. Toward the end of his stay at the university Obayashi began working on a series of experimental films. Along with works by other filmmakers such as Shuji Terayama and Donald Richie, Obayshi's films would develop the tone of Japanese experimental cinema through the 1960s. In these early experimental films Obayashi employed a number of avant-garde techniques that he would carry into his later mainstream work. Though these films tended to be of a personal nature, they received public viewership due to distribution by the Art Theatre Guild.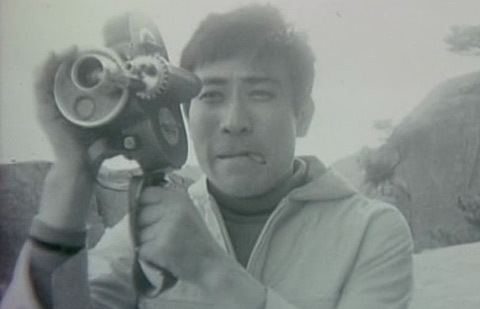 Following his departure from university, Obayashi continued to work on his experimental films while earning a living as a director in the new field of television advertisements. Obayashi's TV commercials had a visual appeal similar to that of his experimental works. In the 1970s he began a series of Japanese ads featuring well-known American stars such as Kirk Douglas and Charles Bronson. Obayashi began directing feature films starting in 1977 with the horror comedy House. The film employed a mixture of trick photography and avant-garde techniques to achieve its distinctive, surreal visuals. Through the 1980s and onwards he continued to make feature films and broadened his mainstream appeal. He has become particularly well known for his coming-of-age movies: films such as Exchange Students (1982) and Chizuko's Younger Sister (1991) have prominent coming-of-age themes while still maintaining surreal fantasy elements and Obayashi's distinct visual flair.
His 1988 film The Discarnates was entered into the 16th Moscow International Film Festival. His 1998 film Sada was entered into the 48th Berlin International Film Festival.
Honors
Order of the Rising Sun, 2009.
Director
House (1977)
The Eye's Visitor (1977)
Furimukeba Ai (1978)
The Adventures of Kosuke Kindaichi (1979)
School in the Crosshairs (1981)
Exchange Students (1982)
The Girl Who Leapt Through Time (1983)
Shinjuro (1984)
The Deserted City (1984)
Kenya Boy (1984)
The Island Closest to Heaven (1984)
Lonely Heart (1985)
Four Sisters (1985)
His Motorbike, Her Island (1986)
April Fish (1986)
Bound for the Fields, the Mountains, and the Seacoast (1986)
The Drifting Classroom (1987)
The Strange Couple (1988)
The Discarnates (異人たちとの夏) (1988)
Watashi no Kokoro wa Papa no Mono (1988)
Beijing Watermelon (1989)
The Reason She Doesn't Get Married (1990)
Chizuko's Younger Sister (1991)
The Rocking Horsemen (1992)
Haruka, Nosutarujii (1993)
Samurai Kids (1993)
A Mature Woman (1994)
Goodbye for Tomorrow (1995)
Tom Cat Holmes' Deduction (1996)
Sada (1998)
I Want to Hear the Wind's Song (1998)
One Summer's Day (1999)
The Last Snow (2002)
The Reason (2004)
Song of Goodbye (2006)
Exchange Students - Goodbye to You (2007)
Before That Day (2008)
Casting Blossoms to the Sky (2012)
Seven Weeks (2014)
Hanakatami (2017)
Writer
House (1977)
The Drifting Classroom (1987)
Samurai Kids (1993)
Goodbye for Tomorrow (1995)
Editor
His Motorbike, Her Island (1986)
The Drifting Classroom (1987)
Samurai Kids (1993)
Goodbye for Tomorrow (1995)
Producer
House (1977)
Special effects director
House (1977)
Actor
The Eye's Visitor (1977)
References
Nobuhiko Obayashi Wikipedia
(Text) CC BY-SA