The Niterói circus fire was a fire disaster which occurred on December 17, 1961 in the city of Niterói, Brazil. A fire in the tent housing a sold-out performance by the Gran Circus Norte-Americano caused more than 500 deaths (including deaths due to injuries).
Contents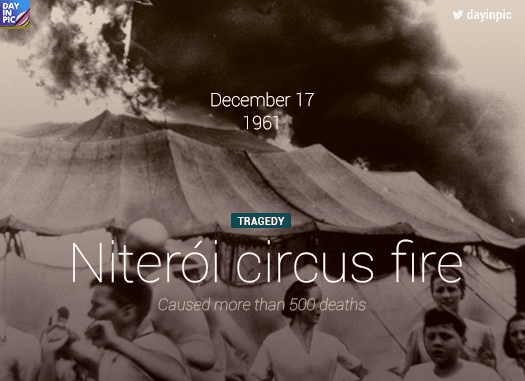 Circus
The Gran Circus Norte-Americano premiered in Niterói on December 15, 1961. It was advertised as the most complete circus in Latin America, with approximately sixty performers, twenty other employees, and 150 animals. The circus's owner, Danilo Stevanovich, had purchased a new tent which was advertised as being made of nylon and weighing six tons. The circus arrived in Niterói one week before the premiere, and was set up in the Praça Expedicionário in the city center.
Fire
With 3000 people present, and with twenty minutes until the end of the show, a trapeze artist noticed the fire. In a little over five minutes, the circus was completely devoured by the flames. Of all the casualties, 372 died immediately, with the total reaching 500 dead as others succumbed to their injuries. About 70% of the victims were children. The circus tent imported from India had been advertised as being made of nylon, but was actually cotton treated with paraffin wax, a highly flammable material.
Investigation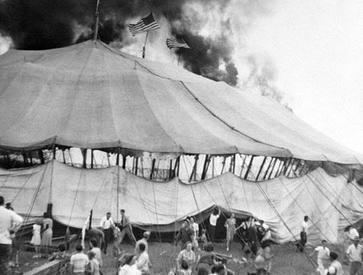 The fire was soon claimed to have been caused by arson. Three people were arrested and convicted of starting the fire. Independent investigations and opinions point to electrical problems that were covered up.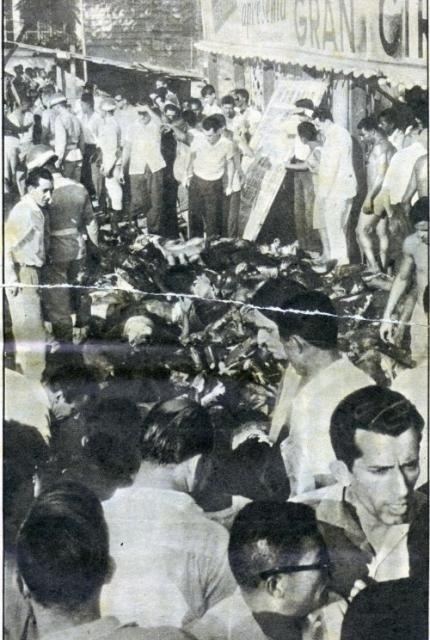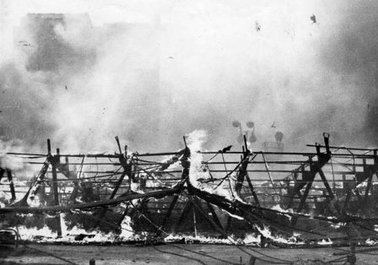 References
Niterói circus fire Wikipedia
(Text) CC BY-SA