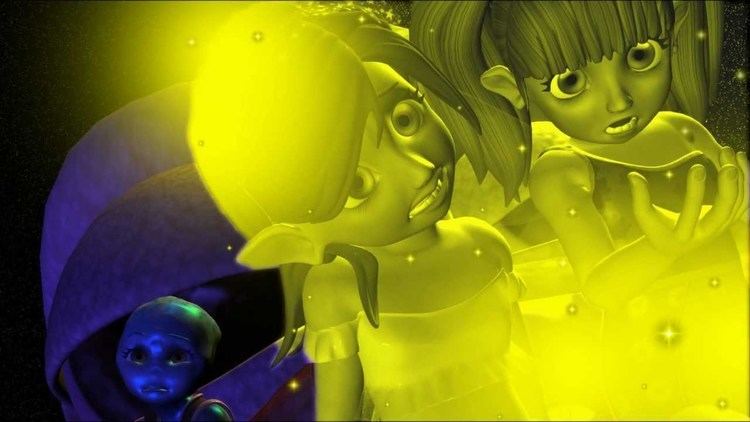 Nimbus has no recollection of her past, and is therefore driven by a world of unknowns. She is on a journey of self-discovery, and has felt isolated at times, as she believed she was the only one of her kind for most of her life.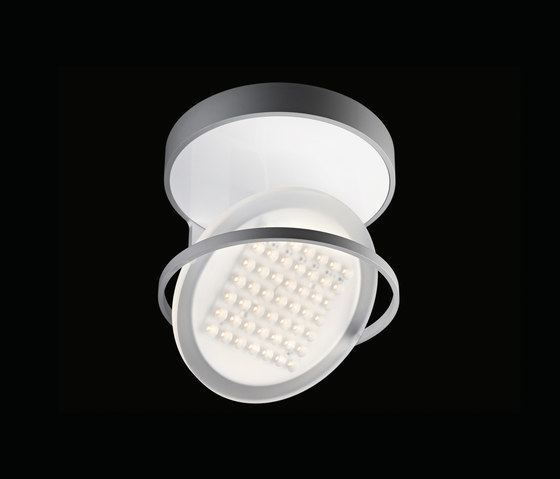 As with all Littlings, Nimbus has a special gift. She has the ability to create puffy, white clouds just by exhaling. It is important to note that there have been instances where sneezing has resulted in the formation of clouds as well. It is also important to note that Nimbus was not born with this ability. It remains a mystery why such an ability remained dormant until her tween years.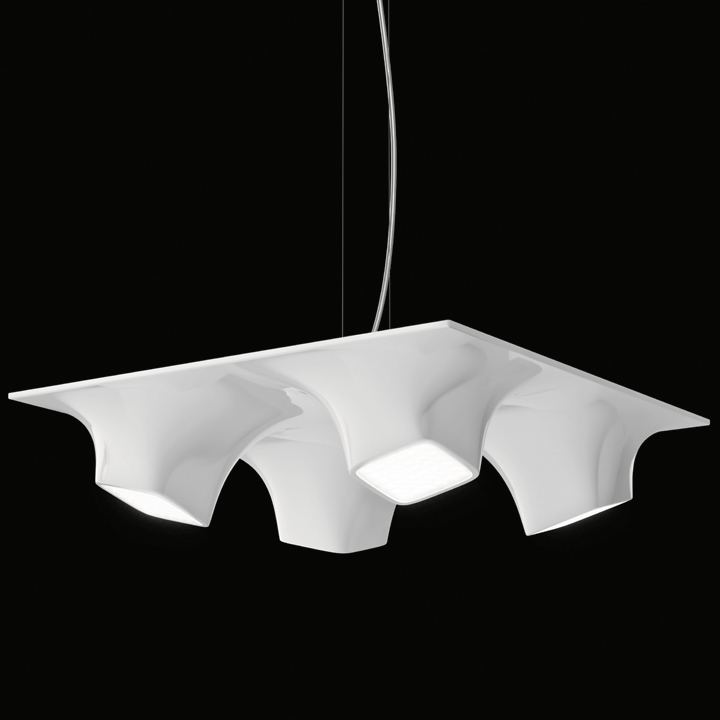 Nimbus uses her clouds as a method of transportation. Riding them like a surf board, she is capable of attaining high speeds, which is especially useful in helping those in urgent need.
In May 2005, author and creator, Frankie Santelli (May 13, 1978), born Franco Louis Santelli, began drawing early sketches of Nimbus Littling. His vision was to create a character whom all children could relate to in one form or another. Nimbus was first conceptualized as a Littling male, and his original name was Cloud Littling. Santelli felt the name was too obvious, and later changed the name to a specific type of cloud, Nimbus. Frankie then changed his protagonist's gender to female in 2009 once he learned his wife, Angeliki Psaradellis, was pregnant with their first daughter, whom they named Evelina Francesca Santelli, after Frankie's mother.
Santelli's vision to create epic stories based on tiny little creatures was an effort to teach children that "no matter how little you are, there is nothing you cannot do…no challenge is too big."
Santelli's favorite children's book author is Theodor Seuss Geisel, aka Dr. Seuss.
The Littling stories began as simple one-page poems. Santelli never felt the format did his stories justice. In June 2009, he began to research other forms of media to fully embrace the Littling experience. Using 3D software, Santelli brought Nimbus to life in vivd CGI and used his own macro photography as his illustration's backgrounds and settings.
The experience was somewhat improved, but still not immersive enough. Santelli later decided to give Nimbus a voice, a soundtrack and animation in the form of children's ebooks. As Santelli continued to write, Nimbus Littling's lore continued to develop. As of 2011, Nimbus has appeared in 10 stories so far, and eight additional stories are in production.
In March 2011, Santelli was quoted saying, "A Littling story is not about a lesson to tell, but an adventure to embark upon." Santelli made it a point to never flesh out a story beforehand, but rather, follow the story to wherever it brings him. He believes a good story "folds in on itself." Hidden deep within his 10th book, there are several lessons including social acceptance, the importance of friendship and cooperation, as well as the repercussions of over-consumption and greed.
Imber Littling – She possess the power of rain.
Faith Littling – She sings beautifully.
Agilis Littling – A Littling who has the ability to float in thin air.
Solaris Littling – She has the power of the sun.
Nacreous Littling - Nimbus' evil nemesis.
Somnium Littling – He can enter dreams.
Texo Littling – He is a builder and inventor of machines and other fascinating things.
Famous Littling – Faith's neighbor. He writes great plays.
Trance Littling – He loves to dance. He is Faith's younger brother.
Vale Littling – He was blessed with sight after fulfilling the Vorythan prophecy.
Troy Littling – A brave Littling who fought Sleepers at Port Haze.
Penna Littling – A winged Littling who can fly.
Tendo Littling – A Littling whose arms and legs can stretch.
Lux Littling – A Littling with the gift of Speed.
Annie Swanson – An orphaned young girl who saved Littling from the cold and became her best friend.
The Wittlings – Distant relatives to the Littlings, the average Wittling stands an inch tall.
Whiskers – Annie Swanson's cat.
The 3 Black Hounds – Evil dogs who live in the Realm of Slumber.
The 2 Red Dragons – Guardians of the Cave of Masks.
Greave the Mage – He locked the inhabitants of Vorythan in a gynormous cage.
Swift – The Hawk of Quaid.
Krall – The Troll inside the Cave of Masks who is later revealed to be a human boy.
Sleeper Maladrek – Believed to be a Sleeper, Maladrek is actually a Littling who was transformed. Nimbus names him Lux.
Darts – An evil robot scientist.
Ten Fusion – A tiny robot who asks Nimbus to help save his family.
Sleeper Lotus – The Sleeper responsible for setting the orphanage on fire.
Cranky Slumber Sharks – These Slumber creatures infest the Lake of Snore.
Ensign Oppy Abol – Nimbus' friend from Nebtune 2.
Nimbus Littling's first Ebook entitled "Nimbus Littling & the Flu from Nebtune 2" is available on iPad 2, iPad, iPod Touch and iPhone.
Nimbus Littling is voiced by Audrey Poisson-Poirier. Frankie and Audrey worked as project managers at a video game QA firm in 2009. Frankie has been quoted saying, "The moment I heard her voice, I knew I had found my Nimbus."
Ensign Oppy Abol is voiced by Frankie's younger sister, Debora Santelli.
Captain Oprom Abol is voiced by Frankie's wife, Angeliki Psaradellis.
It has been said that the Nebtunian creatures are somewhat frightening in appearance. This was later revealed to have been done on purpose to reiterate the lesson of social acceptance despite one's external characteristics.
Some readers have commented that some of the language used in the Littlings series is advanced, being described as appropriate for children over 8 years of age. This too was later revealed to have been done intentionally to follow Santelli's belief that "children will challenge themselves to learn if they are passionate about the subject. It's human nature."
Nimbus Littling's orphaned friend Annie has been compared to the original protagonist in the classic Broadway musical of the same name.
Nimbus Littling has appeared in the following stories:
Nimbus Littling & the Land of the Giants – In her first book, we are introduced to a young orphan named Annie Swanson. While out playing in the yard during a cold November day, Annie finds a little creature trembling due to the extremely cold weather. Annie quickly brings the Littling inside and sits by the fire to warm her up. Years pass, and Annie has taught Nimbus how to walk, talk and bake bread. They become inseparable friends. Nimbus soon begins to question her youth and her past more and more. She becomes increasingly curious to know if there are more of her kind that exist. Annie unfortunately has no answers for Nimbus, but is confident that she is not the only Littling out there. One day, Nimbus decides to leave the comforts of Annie Swanson's bedroom to take off on an adventure to discover her past.
Nimbus Littling & the Puffy White Cloud – Nimbus accidentally discovers her incredible ability and a world of adventure ensues.
Nimbus Littling & the Marbled Glass Stairwell – In this exciting tale, Nimbus captures the first glimpse of another Littling.
Nimbus Littling & the Realm of Slumber – Nimbus Littling meets Imber and Somnium Littling. Sleepers attack and Nimbus falls into the Realm of Slumber, unable to awaken without her friends' help.
Nimbus Littling & the Vorythan Legend – Nimbus Littling comes across a little Littling village where he witnesses a beautiful play about Troy and Vale Littling.
Nimbus Littling & the Cave of Masks – Nimbus finds a mysterious treasure map and discovers the Cave of Masks as well as three other Littlings.
Nimbus Littling & the Giant Pink Flood – Nimbus returns to the orphanage where she first fell to Earth only to find Annie's bedroom empty, except for a new Littling who has taken Nimbus' spot under Annie's pink bed.
Nimbus Littling & the Lair of Lying Robots – A knock at Nimbus' door reveals a little Robot who pleads for Nimbus' help in saving his robot family from the evil scientist named Dr. Darts.
Nimbus Littling & the Great Gynormous Growth Machine – Texo Littling builds a machine capable of growing Littlings to human size.
Nimbus Littling & the Flu From Nebtune 2 – Nimbus helps two Nebtunian creatures repair their space vessel and return home with ingredients to help save their planet from destruction.
Nimbus Littling will soon be appearing in 8 other storybook adventures and ebooks:
Nimbus Littling & the Wittling Castle
Nimbus Littling & the Jungle of Jumbles
Nimbus Littling & the Hall of Music
Nimbus Littling & the Garden of Gifts
Nimbus Littling & the Door to Krondor
Nimbus Littling & the Peanut Butter Secret
Nimbus Littling & the Tower of Time
Nimbus Littling & the Mirror of ?
The title of book 17 remains a secret. Santelli will be accepting plot submissions from Littlings fans to thank them for their enormous contribution to the franchise.
Despite "Nimbus Littling & the Flu from Nebtune 2" being the 10th book in the series, Santelli decided to release it as the first ebook because he believes "Nimbus Littling's adventures are timeless, and each adventures stands on its own." He believes "children will enjoy discovering Nimbus Littling's past at their own pace, and in their own way."
Although it is never explicitly revealed in Nimbus' stories, she was born in Stratus City, above Earth, high among the clouds. After the Sleepers learn of her current whereabouts, they quickly descend to Earth to capture Nimbus inside their Realm of Slumber. Sleepers were, at one time, Littlings as well, but they were stricken of their powers after the Littling Gods in Haven witnessed their hearts turn evil. Ashamed, the Gods cloaked the Sleepers in dark gowns, hiding their faces in embarrassment, in an attempt to teach them that good always prevails. Sleepers retain only one ability – to capture others and confine them to the Realm of Slumber. The Sleepers hunt Nimbus Littling because they believe that she holds the key to restoring their powers.
Frankie Santelli is the father of Evelina Francesca Santelli. She continues to provide the inspiration behind all of his Littling adventures. Santelli is a firm believer in interactive edutainment. He is devoted to providing children with more "immersive, engaging experiences that bounce off the page".
Santelli is an avid storyteller, CGI illustrator, and photographer. He is a Concordia University Marketing graduate and currently works in SEO web development.
Santelli's first creative bout was a boardgame he invented in 2001 called "Marianopoly" – a Monopoly-inspired boardgame based on the various locations of the college he attended, Marianopolis. Six other boardgames, countless comic strips, and one sci-fi novel soon followed.
Santelli is a trekker. He is fond of Star Trek's ideal view of the future. He believes that it is through education and opportunity that future generation thrive.
All Littlings are left-handed
Although not a word, gynormous is often used to describe something big throughout the Littling series
All Littlings love the rain
Believing in Littlings allows them to be seen
All Littling stories rhyme
Nimbus loves peanut butter and chocolate milk
Nimbus birthday is the 13th of May
Nimbus' astrological sign is Taurus
Littling Ebook illustrations undergo a progressive blurring process to mimic the look of macro photography. As Littlings are only about 2 inches tall, their photos would typically contain contour warping and a softened lens effect around the edges.
Music as well as sound effects play an important role in any Littling adventure. Nimbus' ebooks contain big band soundtracks similar to epic Hollywood films including The Shawshank Redemption, Braveheart, and Star Wars.
Food:
Peanut Butter
Sweet Apple Pie
Chocolate Milk
Hobbies & interests:
Making clouds
Adventuring
Helping those in need
There are Littlings among us. They live with us all. Some live inside closets, some live inside walls. There are Littlings around every corner you see, but can only be seen if you truly believe.
Littlings have talent. They're all quite unique. Some Littlings speak English, and some just speak Greek. Some Littlings play music, and some have green thumbs. Some Littlings have long hair, some Littlings have none.
Some Littlings use wheelchairs to help get around. Some Littlings wear glasses not to trip and fall down. Some Littlings have light skin. Some Littlings are dark. Some Littlings are purple, some glow in the dark.
Some Littlings eat vegetables, and some don't eat meat. Some Littlings like sourdough, while others like sweets. Unique and quite gifted, no two are the same. Although different and special, they all love the rain.
The one they call Nimbus will embark on a quest. It is she who will save and unite all the rest. Unfortunately, her kind is in hiding. The Sleepers draw near and are terribly frightening.