India




Tamil




Tamil Nadu




Dindigul



Nilakkottai (also spelt as Nilakottai) is a town in Dindigul district in the Indian state of Tamil Nadu.
The Madurai Nayaks were rulers from around 1529 until 1736, of a region comprising most of modern-day Tamil Nadu, India, with Madurai as their capital. Madurai Nayaks was ruled by Nilakottai palayam. Nilakottai Palaiyakkarar King Chithama Nayak.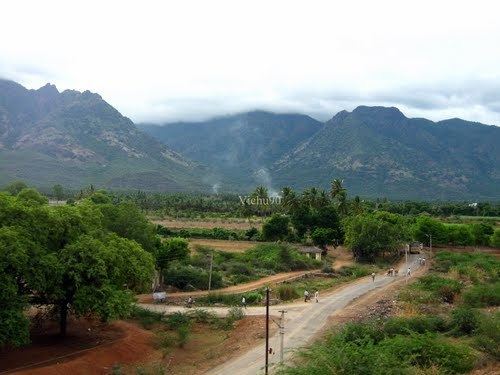 Nilakkottai is located at 10.17°N 77.87°E? / 10.17; 77.87. It has an average elevation of 320 metres (1049 feet).
Mari Amman Kovil:(Hindu Temple) This is a big and famous temple at Nilakkottai. Every Friday and Special pooja day lots of people are coming to this temple. The famous festival (in Tamil called Thiruvizha) on this temple celebrated every year. This festival is celebrated for a week.
It is not just a Temple ritual, but is a grand festival for the whole town. Around 30 village peoples nearby this place will come with their families and celebrate. It begins with Kodi Etram (Raising Flag) and concludes with Poo Palaki (procession in flower decorated pallaku). On each day, the Utsava Murthis (Mobile Deities) will be nicely decorated and taken in procession, once in the morning and once in the evening on different Vahanams (vehicles).
All the schools will be closed for a week. Kids are very exited and eagerly waiting for this week. They have a lot of fun like elephant ride, giant wheel, balloon shooting for kids, on the spot toys store, music shows, dance shows every night, etc.
First day: Kodi Etram On the Center of the Temple, they raise the flag to announce that the festival is started.
Second Day: Thee Chatti Peoples carry the hot pot on their hand and come around the Temple to stronger their prayer. For those have a kids after a long time of their marriage, they will do "Karumbu Thotil"-Two persons will hold the two edges of the Sugar cane, and the cloth will be tied on the center portion of it. The kid will be in the center portion of the cloth (In Tamil "Thotil"). They come around the temple.
Third Day: Pal Kudam Peoples hold the Pot with Milk and come around the Temple and pour that milk for God.
Fourth Day: Unchal Seva That day they decorated the Deities and keep them on the Golden Swing. Ladies are singing the songs to praise the God.
Fifth day: Poo Palaku This is the last day of night time celebration. Deity is taken in procession with flower-decorated pallaku. Ladies are carrying the Mulaipari (Two weeks before, they planting 9 grains in soil placed in earthen dishes) before this palaku.
In 2012, the temple celebrated its 100th year.
Nilakkottai Wikipedia
(,)http://www.thehindu.com/multimedia/dynamic/01631/23MA_BANYANTREE_DG_1631764f.jpg(,)http://upload.wikimedia.org/wikipedia/commons/b/b0/Martin_Madurai_1860.jpg(,)http://www.omsharavanabhavamatham.org/Content/Uploads/Old_events/323/Large/9.JPG(,)http://tw3.truewanderers.in/blogimages/IMG_1851.jpg(,)http://upload.wikimedia.org/wikipedia/commons/c/c1/Nilakottai_palace.jpg(,)http://i.ytimg.com/vi/sswaqth8zpk/hqdefault.jpg(,)http://i.ytimg.com/vi/c44E4Sd9bXY/hqdefault.jpg(,)http://i1.ytimg.com/vi/FZ2OW9NxagA/0.jpg(,)http://i1.ytimg.com/vi/9S3cF0XqAmI/0.jpg(,)http://mw2.google.com/mw-panoramio/photos/medium/79184848.jpg(,)http://i.ytimg.com/vi/dzETnfdKQdU/hqdefault.jpg(,)http://i.ytimg.com/vi/dq7p9YRFOcI/0.jpg(,)http://i.ytimg.com/vi/X_4J137kd6o/0.jpg(,)http://i1.ytimg.com/vi/IPWELv31onk/0.jpg
(,)http://mw2.google.com/mw-panoramio/photos/medium/25188561.jpg(,)http://mw2.google.com/mw-panoramio/photos/medium/3924962.jpg(,)http://mw2.google.com/mw-panoramio/photos/medium/53000553.jpg(,)http://mw2.google.com/mw-panoramio/photos/medium/36886996.jpg(,)http://mw2.google.com/mw-panoramio/photos/medium/22380792.jpg(,)http://www.southindiaonline.com/tamilnadu/dindigul/dindigul.jpg(,)http://i.ytimg.com/vi/80Lj5KpUPPY/0.jpg(,)http://mw2.google.com/mw-panoramio/photos/medium/27769039.jpg(,)http://mw2.google.com/mw-panoramio/photos/medium/27768960.jpg(,)http://mw2.google.com/mw-panoramio/photos/medium/27753432.jpg(,)http://mw2.google.com/mw-panoramio/photos/medium/57288140.jpg
(,)http://static.panoramio.com/photos/large/79184848.jpg(,)http://allthecities.com/system/panoramas/pictures/000/900/359/original/original.%3F1380279065(,)http://www.sipcot.com/images/COMPLEX%2520PHOTOS/Nilakottai/nilanagari.jpg(,)http://allthecities.com/system/panoramas/pictures/000/900/358/original/original.%3F1380279064(,)http://www.tamilselvi.com/images/Dindigul-District-Nilakottai-Taluk.png(,)http://images.locanto.in/1085660571/GHEE-JARS-MANUFACTURER-IN-NILAKOTTAI-AT-MATHUR-VEDANTH-PET_1.jpg(,)https://c1.staticflickr.com/3/2146/2167241778_a6c632712a.jpg(,)http://www.sipcot.com/images/COMPLEX%2520PHOTOS/Nilakottai/Nilakottai-Plant-b.jpg(,)http://images.locanto.in/1085660573/GHEE-JARS-MANUFACTURER-IN-NILAKOTTAI-AT-MATHUR-VEDANTH-PET_3.jpg(,)http://images.locanto.in/1158533101/SHARBAT-PET-BOTTLES-MANUFACTURERS-IN-NILAKOTTAI-AT-KARAIKUDIPET_3.jpg