Nikola Jorgić (1946, Doboj, Bosnia-Herzegovina - 8 June 2014, Germany). was a Bosnian Serb from the Doboj region who was the leader of a paramilitary group located in his native area. On 26 September 1997, he was convicted of genocide in Germany. This was the first conviction won against participants in the Bosnian Genocide. Jorgić was sentenced to four terms of life imprisonment for his involvement in genocides in Bosnia.
Contents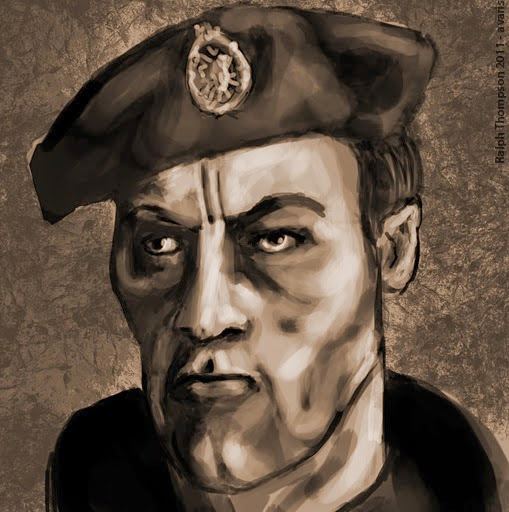 Background
The Oberlandesgericht found that the paramilitary group had joined in the Serbian government's "ethnic cleansing" against the Muslim population. Jorgić, who had been a resident of Germany from May 1969 until 1992, was responsible for multiple crimes. Among his actions was the massacre in Grabska, where 22 villagers - including the elderly and disabled - were executed before the rest of the villagers were expelled. He was also deemed responsible for the death of seven villagers in Sevarlije. His appeal following his conviction was rejected by the German Bundesgerichtshof (Federal Supreme Court) on 30 April 1999. On 12 July 2007, European Court of Human Rights dismissed Jorgić's appeal.
Maksim Sokolović & Novislav Đajić
Another Bosnian genocide-related convictions by the German courts was that of Maksim Sokolović, convicted on 29 November 1999, for aiding and abetting the crime of genocide and for grave breaches of the Geneva Conventions. In 2001, Sokolović was sentenced to nine years' imprisonment for complicity in genocide committed in Kalesija. He has since been freed upon completion of the term.
Novislav Đajić (born 1963) was also indicted for participation in genocide, but the court failed to find sufficient certainty for a criminal conviction that he had the intent to commit genocide. Đajić was found guilty of complicity in 14 cases of murder and one case of attempted murder. At the Đajić appeal on 23 May 1997, the Bavarian Appeals Chamber found that acts of genocide were committed in June 1992, confined within the administrative district of Foča. Đajić was sentenced to 5 years imprisonment by the Bavarian Higher Regional Court on 23 May 1997. He was released early and deported to a third country.
Online fame
Nikola has developed popularity in many online organizations due to a short, low quality, music video made to show his nationalistic views. It is shortly known as 'Remove Kebab'.It gained notoriety due to one of the lyrics bearing anti-Turkish, anti-Croat words and praising Republika Srpska leader Radovan Karadžić.
References
Nikola Jorgić Wikipedia
(Text) CC BY-SA