Chinese name

聶遠 (traditional)

Chinese name

聂远 (simplified)




Jyutping

Nip6 Jyun5 (Cantonese)




Movies and TV shows




Similar People

Yang Guang, Lu Chuan, Zhang Yimou, Marco Mak



Nie Yuan (born 17 March 1978) is a Chinese actor best known for his numerous television performances, some of his more notable roles include: Hu Fei, in Fox Volant of the Snowy Mountain (2006); Li Ke, in Zhen Guan Chang Ge (2007); Zhao Yun, in Three Kingdoms (2010); Tang Sanzang, in Journey to the West (2011).
Contents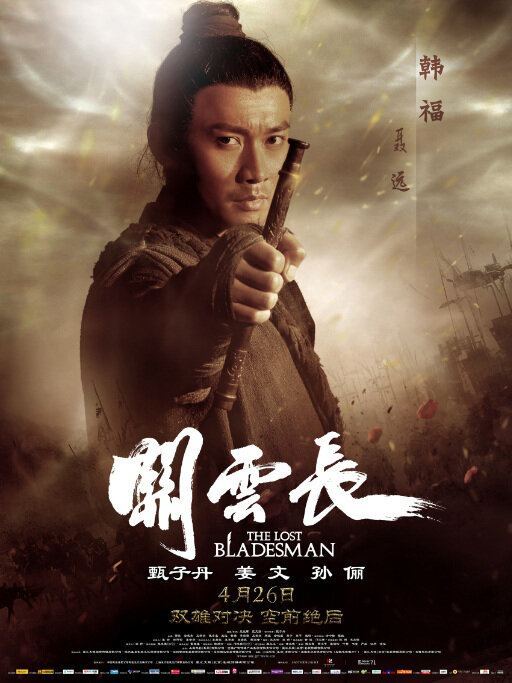 yang guang and nie yuan wedding
Early life
Nie was born in Zhenyuan County, Guizhou. His parents named his elder brother and him "Zhen" and "Yuan" respectively to remind them not to forget their hometown (Zhenyuan). When Nie recalled his adolescent days, he saw himself as a "youth-at-risk" then – he secretly joined the Guiyang Dance Class without informing his parents; when he was around 15 and 16 years old, he smoked, got into fights, and ran away from home. His worried parents sent him to enlist in the People's Liberation Army. Nie later enrolled in the Shanghai Theatre Academy after completing his service in the army. However, he behaved insolently in the academy and was almost expelled for poor conduct, but a teacher appealed for him to stay. After this incident, he became more mature and changed his rebellious ways.
Career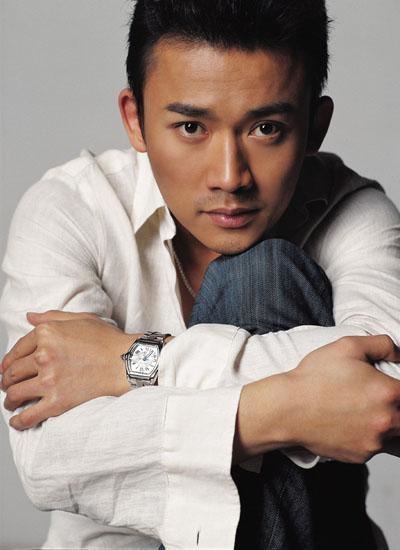 Nie first started acting when he was still in the Shanghai Theatre Academy. He was a "highly productive" actor, as he described in his own words, "In times when I was playing with my life, I could finish filming one episode in two days. I tried completing filming a 140 episodes television drama and one movie in a year. This can be taken as a record."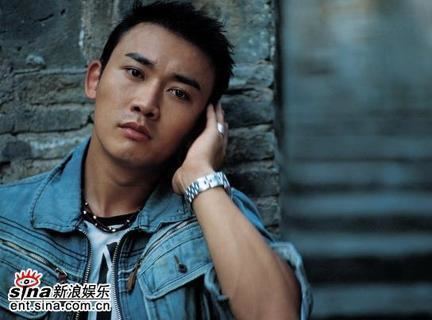 In 2000, after graduating from the academy, Nie and his first girlfriend, actress Huang Yi, collaborated in the television drama Wrong Carriage, Right Groom. Nie did not receive much acclaim for his performance while in contrast, Huang Yi was very successful. In 2001, Nie worked on Tianxia Liangcang with director Wu Ziniu, and was noted for his outstanding performance. Following that, Nie acted in the period dramas Love Legend of the Tang Dynasty, Eternity: A Chinese Ghost Story, Hanxue Baoma, and Zhen Guan Chang Ge, and experienced a surge in popularity for his portrayal of good-looking young men dressed in ancient Chinese costumes.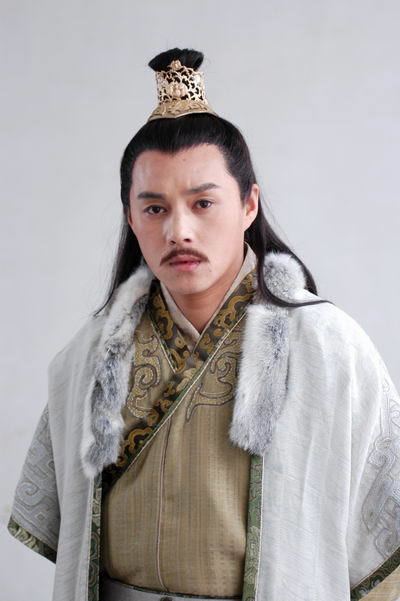 In 2004, Nie was named by the Chinese media as one of the "Mainland's New Four Young Actors", along with Huang Xiaoming, Tong Dawei and Yin Xiaotian. That year, producer Zhang Jizhong was searching for someone to portray the lead character Yang Guo in his wuxia television series The Return of the Condor Heroes. Nie was a popular choice for "Yang Guo" and he participated in the audition as well, but eventually lost the role to Huang Xiaoming, who was not as popular as him then. Huang Xiaoming's performance in The Return of the Condor Heroes propelled him to fame, while in contrast, Nie did not advance much in his career. It was said that Nie and Huang developed a rivalry over the incident, but in a 2010 interview, Nie admitted that he did feel depressed when he lost the opportunity to act as Yang Guo, but also stated that his feud with Huang Xiaoming is not true.
From 2008 onwards, Nie's career took an upturn when he starred in the television series Three Kingdoms (2010) and Journey to the West (2011), adaptations of two of the Four Great Classical Novels of Chinese literature. In 2011, he also acted in the films The Last Supper and The Flowers of War.
Personal life
When he was in his third year at Shanghai Theatre Academy, Nie met actress Huang Yi and started a relationship with her. They also acted together as a couple in the television drama Wrong Carriage, Right Groom. They broke up later as they pursued their respective careers.
Around 2003, Nie started a new relationship, this time with Liu Yun (劉芸), whom he first met when they were working together in the television series Hanxue Baoma. They were later paired up again in Dahan Jinguo (2004). Nie and Liu separated in 2006, and they did not want to mention anything about their relationship again.
On 28 September 28, 2008, Nie married actress Yang Guang (陽光). Their wedding was held in Beijing and more than 300 guests were invited. They divorced in 2012.
In early 2014, Nie married actress Qin Ziyue (秦子越), who had a minor role in Journey to the West (2011). Their daughter was born on 8 May that year.
Filmography
Actor
2023
Thirteen Years of Dust (TV Series)
2022
The Wind Blows from Longxi (TV Series)
as
Feng Ying
- Li dai tao jiang (2022) - Feng Ying
- Qin zei qin wang (2022) - Feng Ying
- Shu shang kai hua (2022) - Feng Ying
- Jie dao sha ren (2022) - Feng Ying
- Wei wei jiu zhao (2022) - Feng Ying
- Fu di chou xin (2022) - Feng Ying
- Lian huan ji (2022) - Feng Ying
- Fan jian ji (2022) - Feng Ying
- Shun shou qian yang (2022) - Feng Ying
- Sheng dong ji xi (2022) - Feng Ying
- Wu zhong sheng you (2022) - Feng Ying
- Mei ren ji (2022) - Feng Ying
- Guan men zhuo zei (2022) - Feng Ying
- Da cao jing she (2022) - Feng Ying
- Zou wei shang ji (2022) - Feng Ying
- An du chen cang (2022) - Feng Ying
- Man tian guo hai (2022) - Feng Ying
- Hun shui mo yu (2022) - Feng Ying
- Jie shi huan hun (2022) - Feng Ying
- Fan ke wei zhu (2022) - Feng Ying
- Xiao li cang dao (2022) - Feng Ying
- Jin chan tuo qiao (2022) - Feng Ying
- Chen huo da jie (2022) - Feng Ying
- Tou liang huan zhu (2022) - Feng Ying
2022
Left Right (TV Series)
2020
Knock on the Happiness Door (TV Series)
2019
The Listener (TV Series)
as
Ming Chuan
2019
Mao Zedong 1949
as
Luo Ruiqing
2019
Beauty Hao Lan (TV Series)
as
Lü Buwei
2018
The Blizzard
as
Song Chao
2018
Story of Yanxi Palace (TV Series)
as
Qianlong Emperor
2018
China Peacekeeping Forces
2016
Life and Death in 96 Hours
as
Zhao Yong
2015
The Legend of Xiao Zhuang (TV Series)
as
Hong Taiji
2014
Huahong Huahuo (TV Series)
as
Three Guns
2014
Deng Xiaoping at History's Crossroads (TV Series)
as
Deng Xiao Ping (youth)
2014
Brotherhood of Blades
as
Zhao Jingzhong
2013
Return the Money
as
Yue Dajun
2013
Chuang tian xia (TV Series)
as
Luo Jian
2013
Bu Ken Qu Guan Yin aka Avalokiteshvara
as
Prince Guang
2012
The Last Supper
as
Xiang Zhuang
2011
The Flowers of War
as
Chinese Soldier (as Nie Yuan)
2011
Ai Qing Wen Guo Bu Liu Hen (Video short)
as
Tang San Zang
2011
Journey to the West (TV Series)
as
Tang Seng
2011
Beginning of the Great Revival
as
Chen Qimei
2011
The Lost Bladesman
as
Han Fu
2010
Three Kingdoms (TV Series)
as
Zhao Yun
- Zhuge Liang's Empty Fort Strategy Backs Off Sima Yi's Troops - Zhao Yun
- Ma Su Refuses to Accept Advice and Loses Jieting - Zhao Yun
- Zhuge Liang Prepares for the Northern Campaigns - Zhao Yun
- Zhuge Liang Writes the Chu Shi Biao - Zhao Yun
- Liu Bei Entrusts his Son at Baidicheng - Zhao Yun
- Liu Bei Launches a Campaign Against Eastern Wu - Zhao Yun
- Zhang Fei Dies in His Eagerness to Avenge His Brother - Zhao Yun
- Emperor Xian Commits Suicide; Liu Bei Establishes Shu - Zhao Yun
- Ma Chao Pledges Allegiance to Liu Bei - Zhao Yun
- Pang Tong's Demise at Fallen Phoenix Slope - Zhao Yun
- Wei Yan Performs a Sword Dance, His Target Is Liu Zhang - Zhao Yun
- Zhou Yu Is Defeated and Dies with Regret - Zhao Yun
- Zhuge Liang Infuriates Zhou Yu Thrice - Zhao Yun
- Liu Bei Returns to Jing Province - Zhao Yun
- Lady Sun and Liu Bei are Wed - Zhao Yun
- Sun Quan Is Angered by Zhou Yu - Zhao Yun
- Liu Bei Travels to Wu for a Marriage - Zhao Yun
- Zhao Yun Captures Guiyang - Zhao Yun
- Zhou Yu Returns to Chaisang in Unhappiness - Zhao Yun
- The Forces of Cao, Sun and Liu Battle for Nan Commandery - Zhao Yun
- Zhou Yu Prepares to Attack Jing Province - Zhao Yun
- Guan Yu Spares Cao Cao at Huarong Trail - Zhao Yun
- Zhao Yun Fights at Changban - Zhao Yun
- Zhuge Liang Deploys Troops at an Early Stage - Zhao Yun
- Xu Shu Turns Back to Recommend Zhuge Liang to Liu Bei - Zhao Yun
- Liu Bei's Horse Leaps Across the Tan Stream - Zhao Yun
- Cao Cao Burns the Supply Depot at Wuchao - Zhao Yun
- Xu You Betrays His Lord and Joins Cao Cao - Zhao Yun
- Reunion at Gucheng - Zhao Yun
- Liu Bei is Defeated and Seeks Shelter Under Yuan Shao - Zhao Yun
- Yuan Shao and Cao Cao Mobilise Their Armies - Zhao Yun
- Lü Bu Shoots an Arrow Through a Halberd - Zhao Yun
- Lü Bu Stages a Night Raid on Xu Province - Zhao Yun
- Lü Bu is Defeated in Battle and Seeks Shelter Under Liu Bei - Zhao Yun
- Tao Qian Offers Xu Province Thrice - Zhao Yun
2010
Shooting from Behind (TV Series)
as
Zhenglong Ye
2007
Dong fang hai dao chuan qi
2007
Nui yan boon sik
as
Ching Bit-Chung
2006
Wo hu
as
Superintendant Mok (as Nie Yuan)
2006
Hong fan (TV Series)
as
Li Hanchang
2006
Fang xiang zhi lu
as
Liu Fendou
2005
Ai qin duan xun
as
Tan Qiang
2003
Eternity: A Chinese Ghost Story (TV Series)
as
Qi Ye
2002
Xiong zhai you ling
as
Jiang Hongbin
2002
Tian Xia Liang Cang (TV Series)
as
Qianlong Emperor
2001
Si Da Ming Bu Dou Jiang Jun (TV Series)
as
Wu Qing
2001
Shang cuo hua jiao jia dui lang (TV Series)
as
Tianlei Qi
Self
2019
Running Man (TV Series)
as
Self
- Episode #12.9 (2022) - Self
- Episode #8.6 (2020) - Self
- Zhong Guo Gong Fu (2019) - Self
References
Nie Yuan Wikipedia
(Text) CC BY-SA