Nationality

England




Role

Novelist




Name

Nicola Griffith




Genre

Fiction




Period

1987 –








Born

30 September 1960 (age 55) Yorkshire, England (

1960-09-30

)


Occupation

Novelist, short story author, essayist




Awards

James Tiptree, Jr. Award, Nebula Award for Best Novel




Nominations

Arthur C. Clarke Award




Books

Hild, Ammonite, Slow River, The Blue Place, Stay
Nicola griffith on her new book hild
Nicola Griffith (; born 30 September 1960 in Yorkshire, England) is a British-American novelist, essayist, and teacher. Griffith has won the Washington State Book Award, Nebula Award, James Tiptree, Jr. Award, World Fantasy Award and six Lambda Literary Awards.
Contents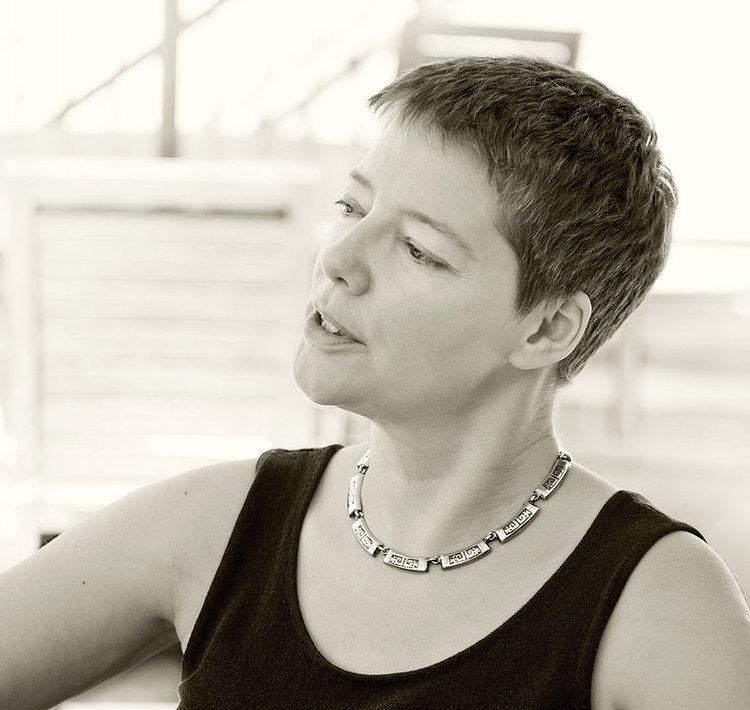 Nicola griffith interview
Early life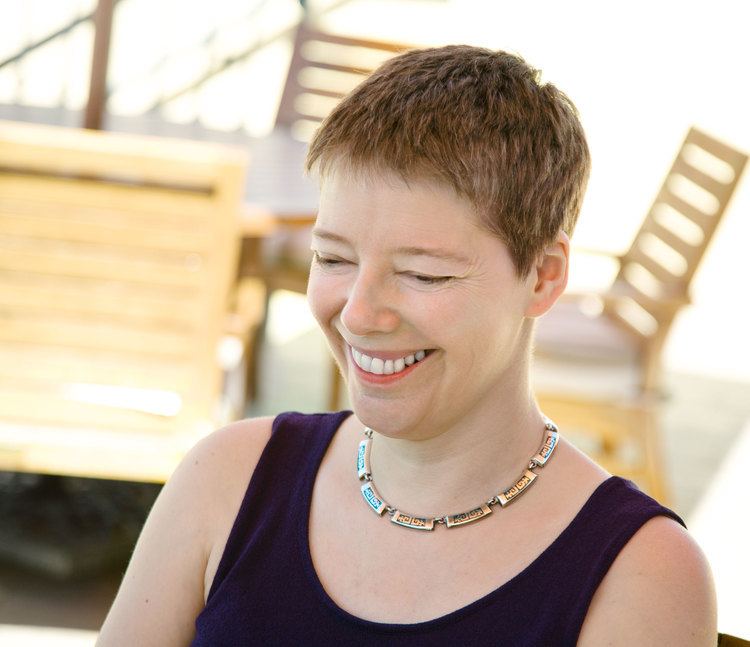 Griffith was born in Leeds, UK, to Margaret Mary and Eric Percival Griffith. Her parents—whom she describes in her 2007 memoir, And Now We Are Going to Have a Party, as wanting "to belong to the middle of the middle class … to fit in" —reared Griffith and her four sisters in the Catholic faith. Her earliest surviving literary efforts include an illustrated booklet she was encouraged to create to prevent her from making trouble among her fellow nursery school students. At age eleven she won a BBC student poetry prize and read aloud her winning work for radio broadcast.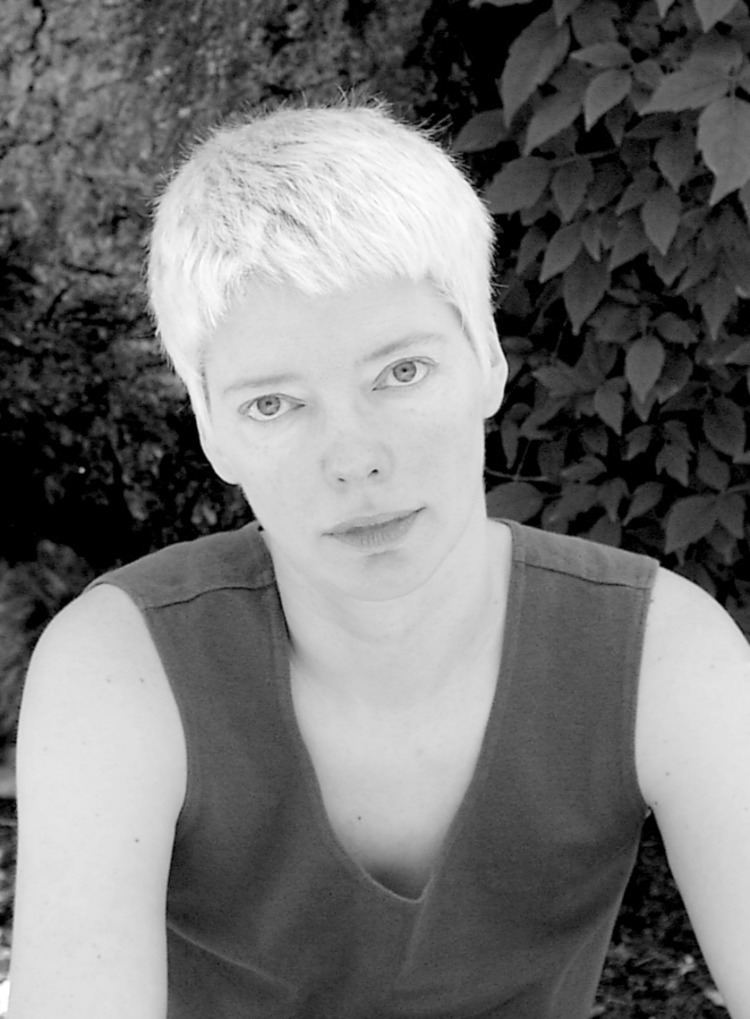 As a pre-teen Griffith felt same-sex attractions, and by sometime in her thirteenth year, she knew: "I was a dyke." She also felt cautioned by her parents' punishing response after one of her sisters acted on such desires at age fifteen. Thus her conclusion that "no hint of how I felt must be allowed …. Not until I reached sixteen," when she would no longer be a minor. To cope she began to drink. She drank, smoked cigarettes on the sly, and immersed herself in reading and music in search of escape. In addition to the classics of English literature, she read the works of such novelists as Henry Treece and Rosemary Sutcliff; fantastic fiction including the works of E.E. Smith, Frank Herbert, and J.R.R. Tolkien; nonfiction about life sciences and history—Gibbon's History of the Decline and Fall of the Roman Empire was a particular favorite; and such poetry as Homer's Iliad and John Masefield's Cargoes. Her musical choices included classical canon, traditional church compositions, and folk music offset by David Bowie and other glam rockers. During that time a visit to relatives in Glasgow, Scotland—in particular a behind-the-scenes tour of a power station, with its efficient water recycling system—left Griffith feeling "terribly alert." She paid more attention thereafter to the occasional school course that interested her—chemistry, physics, and biology especially—and at age fourteen broadened her artistic tastes to encompass the works of William S. Burroughs, Led Zeppelin, and early Pink Floyd.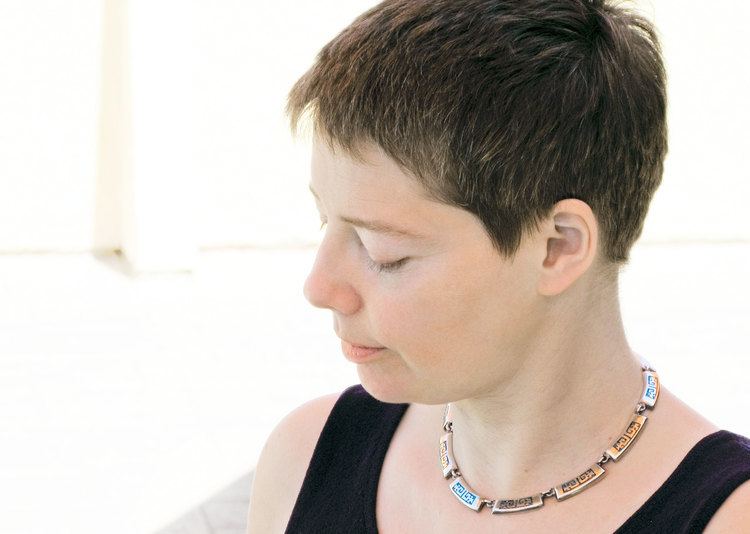 When Griffith was fifteen, she recognised her love for a female friend, Una Fitzgerald. Once the two girls were of age, they started a romance. After almost two years, they realised their differences, and Fitzgerald left Griffith.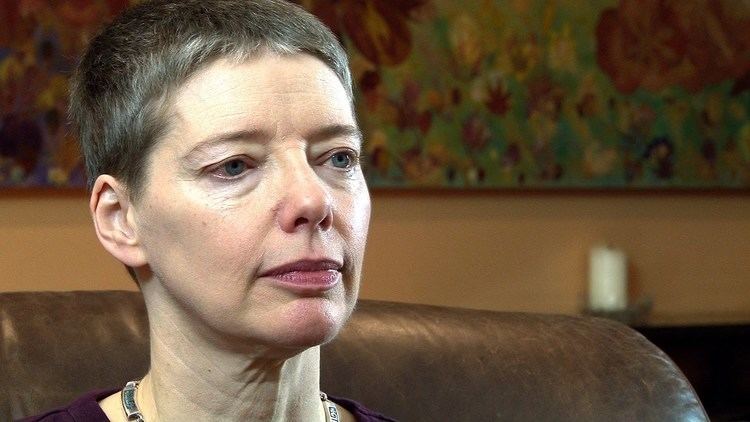 At this point Griffith began an extended tour of Leeds' after-hours underbelly, even as her sister Helena developed a drug habit. During this phase Griffith met Carol Taylor, and the two became longtime partners. Griffith moved out of her parents' household in Leeds and relocated to Hull, where she and Taylor initially lived a marginal existence. Recreational drugs became Griffith's default setting. Nonetheless she states that in Hull, "My real education began."
Griffith got to know "feminists and intellectuals … bikers and drug dealers, and dykes pimping out their girlfriends." She found her first women's community there, and she read "earnest feminist fiction" as part of her regular use of Hull's central library. After the 1981 founding of the band Janes Plane, Griffith began to write her own words as its lead singer and lyricist. The group, a five-woman ensemble, played its first gig at an International Women's Day celebration in 1982. Janes Plane achieved some local notoriety and performed in several North England cities and on national TV.
Griffith attempted her first fiction after the group disbanded. In 1983 Griffith wrote a diary entry detailing her dreams of becoming a "best-seller." She was writing her first (unpublished) novel, Greenstorm. Griffith began studying the physical art of self-defense the next year, and in August 1984 she smoked her last cigarette. The following month she gave up hashish and amphetamines. She received rejections of her manuscript from two publishers. Elements later to appear in Ammonite arose in a second unpublished (this one also unsubmitted) novel, "We Are Paradise" (ca. 1985).
Griffith suffered some personal setbacks that had roots in 1985. By that time Helena had gone from addiction to also dealing heroin and amphetamines. As the year ended, Griffith (already sick with influenza) was hurt and briefly hospitalised after helping another women in a bar assault. Delayed reaction to the attack contributed to what she later characterised as PTSD in June 1986. Her writing and a women's self-defense course that she was teaching sustained her amid these difficulties, and Helena's counterexample helped persuade Griffith that the time to abandon all recreational drug use—including magic mushrooms, which she had relied on extensively—had come.
By late 1987 Griffith had made her first professional fiction sale, of a short story, "Mirrors and Burnstone," to Interzone. She was also experiencing symptoms of multiple sclerosis, though her illness remained unrecognised. Before her starting a job at the Unemployed Advice Centre, Griffith travelled with Taylor to Whitby. But traditional life made Griffith restless. To escape, she applied for two different international courses: one at a women's martial arts camp in the Netherlands, one at the Clarion Workshop at Michigan State University.
Clarion accepted her with a scholarship. Griffith crossed the Atlantic to attend Clarion in 1988. There, while she was studying with such authors as Kim Stanley Robinson, Kate Wilhelm, Tim Powers, and Samuel R. Delany, Griffith met and fell in love with writer Kelley Eskridge. A quarter-million-word correspondence between the two women ensued.
Personal life
Griffith was diagnosed with multiple sclerosis in March 1993. She lives with her wife, author Kelley Eskridge, in Seattle.
Career
Nicola Griffith published her first novel Ammonite in 1993. It won both the James Tiptree, Jr. Award and the Lambda Award, and was short-listed for the Arthur C. Clarke Award, BSFA Award, and Locus Award. Her second novel, Slow River (1994), won the Nebula Award, for best novel and another Lambda.
Together with Stephen Pagel, Griffith has edited a series of three anthologies, Bending the Landscape: Fantasy (1997), Bending the Landscape: Science Fiction (1998) and Bending the Landscape: Horror (2001).
The Blue Place (1998), Stay (2002), and Always (2007) are linked novels about the character Aud Torvingen. Griffith's collection of stories, With Her Body (2004), comprises three short works. Her lone book of nonfiction, And Now We Are Going to Have a Party: Liner Notes to a Writer's Early Life (2007), won the Lambda Literary Award in the Women's Memoir/Biography category. It is a multimedia memoir, a "do-it-yourself Nicola Griffith home assembly kit."
Griffith's novel Hild was published in November 2013 by Farrar, Straus and Giroux. It is set in seventh-century England.
She was awarded the Jim Duggins Outstanding Mid-Career Novelists' Prize from the Lambda Literary Foundation in 2013.
References
Nicola Griffith Wikipedia
(Text) CC BY-SA