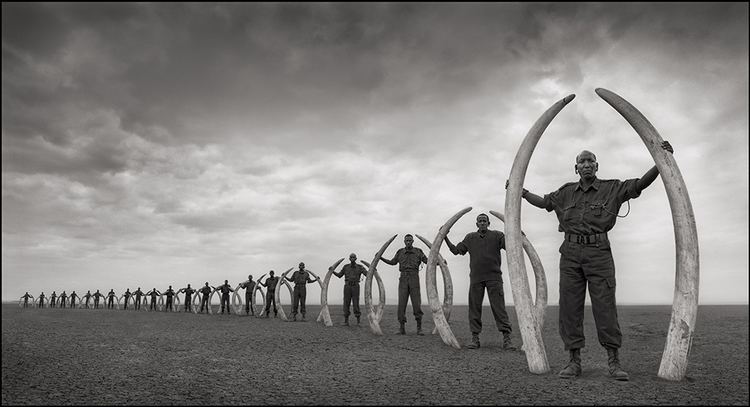 Born in 1964 and raised in London, England, Brandt studied Painting, and then Film at Saint Martin's School of Art. He moved to the United States in 1992 and directed many award-winning music videos for the likes of Michael Jackson ("Childhood", "Earth Song", "Stranger in Moscow", "Cry", "One More Chance"), Moby ("Porcelain"), Jewel ("Hands"), XTC ("Dear God)"), ("Grass"), Grayson Hugh ("Talk It Over") and Badly Drawn Boy, among others.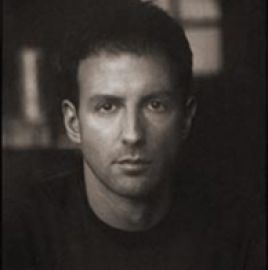 It was while directing "Earth Song", a music video for Jackson in Tanzania, in 1995 that Brandt fell in love with the animals and land of East Africa. Over the next few years, frustrated that he could not capture on film his feelings about and love for animals, he realized there was a way to achieve this through photography, in a way that he felt no-one had really done before.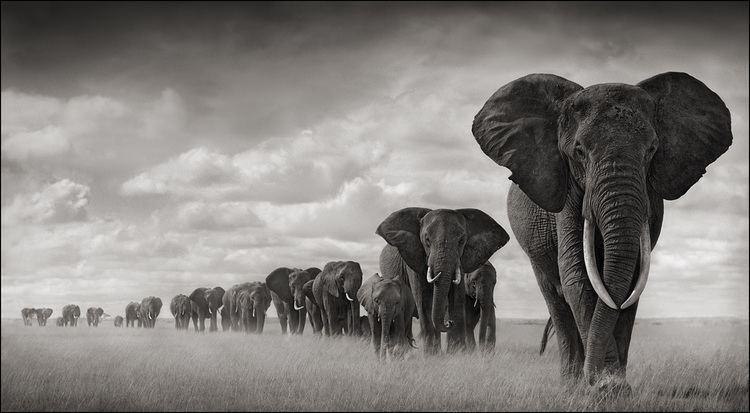 In 2001, Brandt embarked upon his ambitious photographic project: a trilogy of books to memorialize the vanishing natural grandeur of East Africa.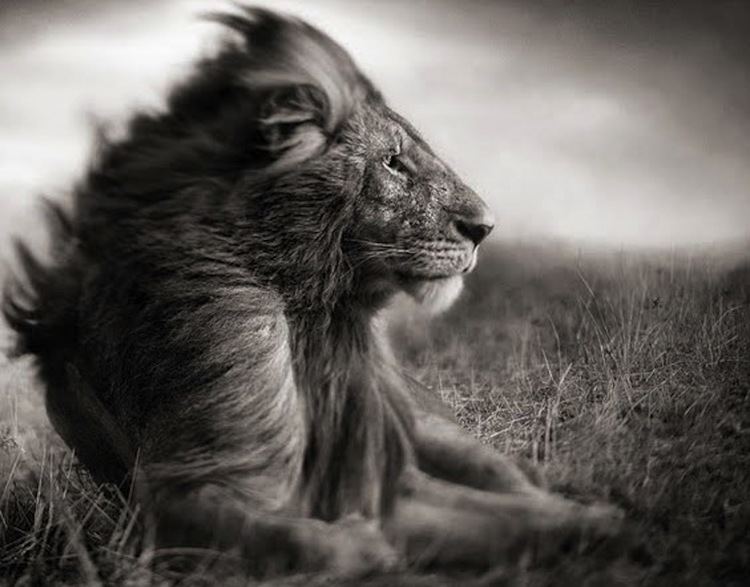 His photography from 2001 to 2012 bore little relation to the colour documentary-style wildlife photography that is the norm. He photographed on medium-format black and white film without telephoto or zoom lenses. (He used a Pentax 67II with only two fixed lenses.) His work was a combination of epic panoramas of animals within dramatic landscapes (for example, Hippos on the Mara River, Masai Mara, 2006; Cheetah & Cubs Lying on Rock, Serengeti 2007), and graphic portraits more akin to studio portraiture of human subjects from a much earlier era, as if these animals were already long dead (Elephant Drinking, Amboseli, 2007)
Brandt did not use telephoto lenses because he believes that being close to the animals makes a huge difference in his ability to reveal their personality. He writes: "You wouldn't take a portrait of a human being from a hundred feet away and expect to capture their spirit; you'd move in close."
As American photography critic Vicki Goldberg writes: "Many pictures convey a rare sense of intimacy, as if Brandt knew the animals, had invited them to sit for his camera, and had a prime portraitist's intuition of character...as elegant as any arranged by Arnold Newman for his human high achievers". Photographs like (Cheetah & Cubs, Masai Mara, 2003; Lion Before Storm – Sitting Profile, Masai Mara 2006) are good examples of this.
In his afterword in On This Earth, Brandt explained the reasons for the methods he used at that time:
I'm not interested in creating work that is simply documentary or filled with action and drama, which has been the norm in the photography of animals in the wild. What I am interested in is showing the animals simply in the state of Being. In the state of Being before they are no longer are. Before, in the wild at least, they cease to exist. This world is under terrible threat, all of it caused by us. To me, every creature, human or nonhuman, has an equal right to live, and this feeling, this belief that every animal and I are equal, affects me every time I frame an animal in my camera. The photos are my elegy to these beautiful creatures, to this wrenchingly beautiful world that is steadily, tragically vanishing before our eyes.
The first book in the trilogy, On This Earth (Chronicle Books, 2005) constitutes 66 photos taken 2000–2004, with introductions by the conservationist and primatologist Jane Goodall and the author Alice Sebold. Critical response to the book, heralded Brandt's photographic achievement. Black and White magazine called his photos "heartbreakingly beautiful".
The second book in the trilogy, A Shadow Falls, (Abrams, 2009) features 58 photographs taken 2005–2008. In additional introductions, philosopher Peter Singer, author of Animal Liberation, explains why Brandt's photographs speak to an increasing human moral conscience about our treatment of animals. The photography critic Vicki Goldberg places Brandt's work in the history of the medium.
The completion of Nick Brandt's trilogy: "On This Earth, A Shadow Falls, Across the Ravaged Land." Release date, 3 September 2013 (Abrams Books, 2013), documents the disappearing natural world and animals of East Africa. "Across the Ravaged Land" introduces humans in his photography for the first time. One such example is Ranger with Tusks of Elephant Killed at the Hands of Man, Amboseli 2011. This photograph features one of the rangers employed by Big Life Foundation, the Foundation that Nick Brandt started in 2010. The ranger holds the tusks of an elephant killed by poachers in the years prior to the Foundation's inception.
Inherit The Dust (Edwynn Houk Editions, 2016). Three years after the conclusion of his trilogy, On This Earth, A Shadow Falls Across the Ravaged Land, Nick Brandt returned to East Africa to photograph the escalating changes to the continent's natural world. Brandt writes in the essay in the book: "We are living through the antithesis of genesis right now. It took billions of years to reach a place of such wondrous diversity, and then in just a few shockingly short years, an infinitesimal pinprick of time, to annihilate that."
In September 2010, in urgent response to the escalation of poaching in Africa due to increased demand from the Far East, Nick Brandt founded the non-profit organization called Big Life Foundation, dedicated to the conservation of Africa's wildlife and ecosystems. With one of the most spectacular elephant populations in Africa being rapidly diminished by poachers, the Amboseli ecosystem, which straddles both Kenya and Tanzania, became the Foundation's large-scale pilot project. Headed up in Kenya by renowned conservationist Richard Bonham, multiple fully equipped teams of anti-poaching rangers have been placed in newly built outposts in the critical areas throughout the 2-million-acre (8,100 km2) + area, resulting in a dramatically reduced incidence of killing and poaching of wildlife in the ecosystem.