Occupation

Actor




Height

1.80 m




Role

Actor




Name

Nicholas Brendon




Years active

1993–present








Full Name

Nicholas Brendon Schultz




Born

April 12, 1971 (age 52) (

1971-04-12

) Los Angeles, California, United States


Spouse

Moonda Tee (m. 2014), Tressa DiFiglia (m. 2001–2006)




Siblings

Kelly Donovan, Kyle Schultz, Christian Schultz




Parents

Kathleen Schultz, Robert Schultz




Movies and TV shows

Buffy the Vampire Slayer, Coherence, Kitchen Confidential, Psycho Beach Party, Big Gay Love


Similar People

James Marsters, Alyson Hannigan, Sarah Michelle Gellar, Anthony Head, Kelly Donovan


Profiles




Facebook
Actor nicholas brendon on feeling hopeless and considering suicide
Nicholas Brendon (born Nicholas Brendon Schultz, April 12, 1971) is an American actor and writer. He is best known for playing Xander Harris in the television series Buffy the Vampire Slayer (1997–2003) and Kevin Lynch in Criminal Minds (2007–2014). Since 2014 he has been writing on the Buffy Season 10 comic book.
Contents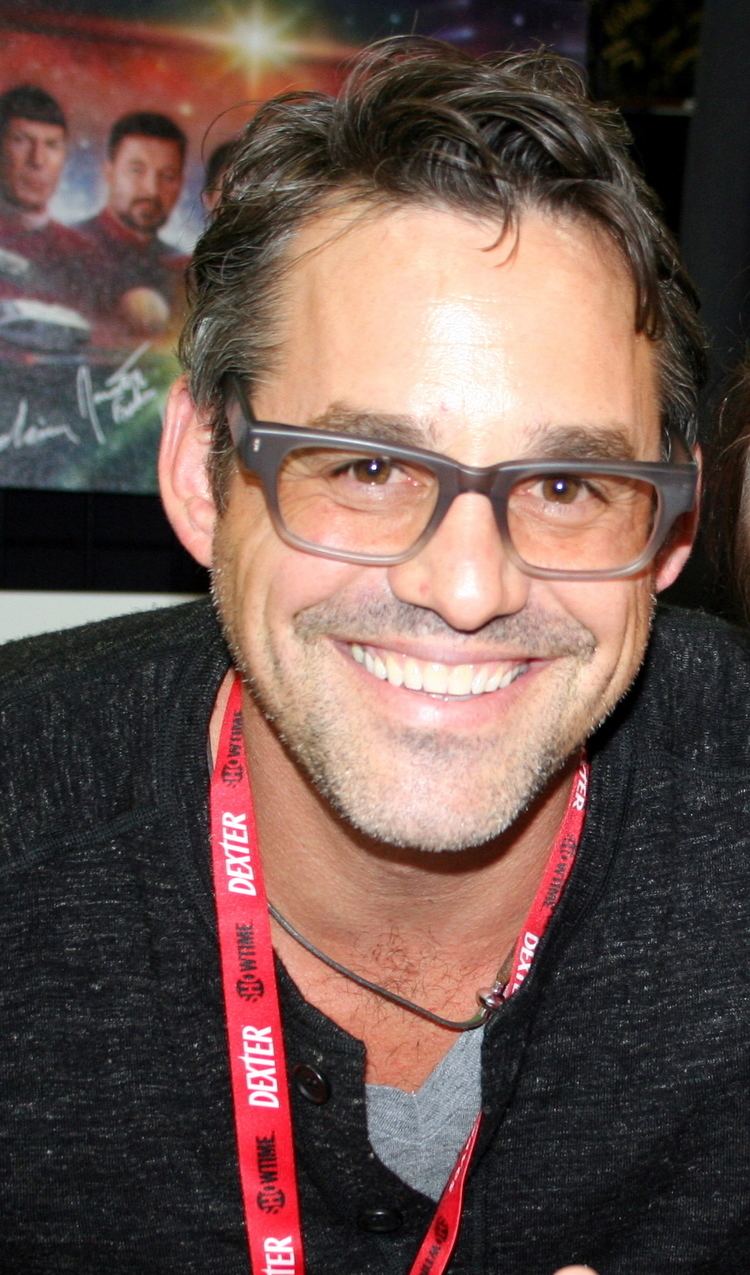 What led buffy actor nicholas brendon to walk off dr phil s show
Early life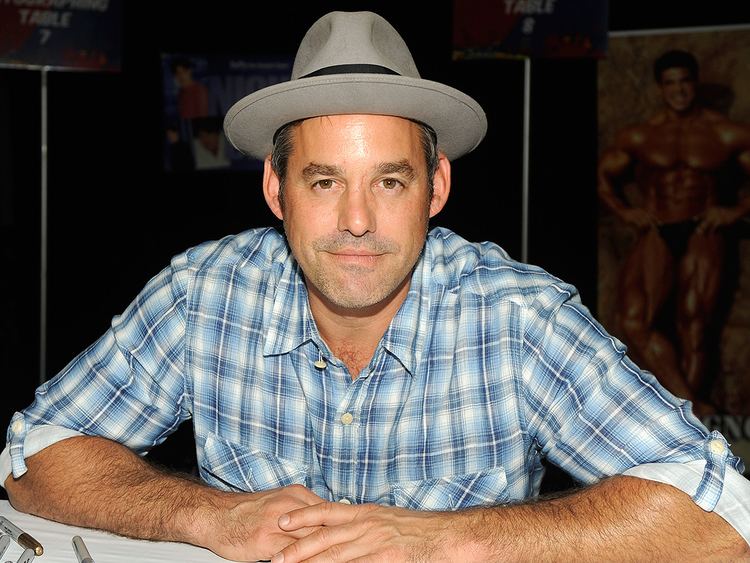 Nicholas Brendon was born Nicholas Brendon Schultz on April 12, 1971, in Los Angeles, three minutes after his identical twin brother, Kelly Donovan.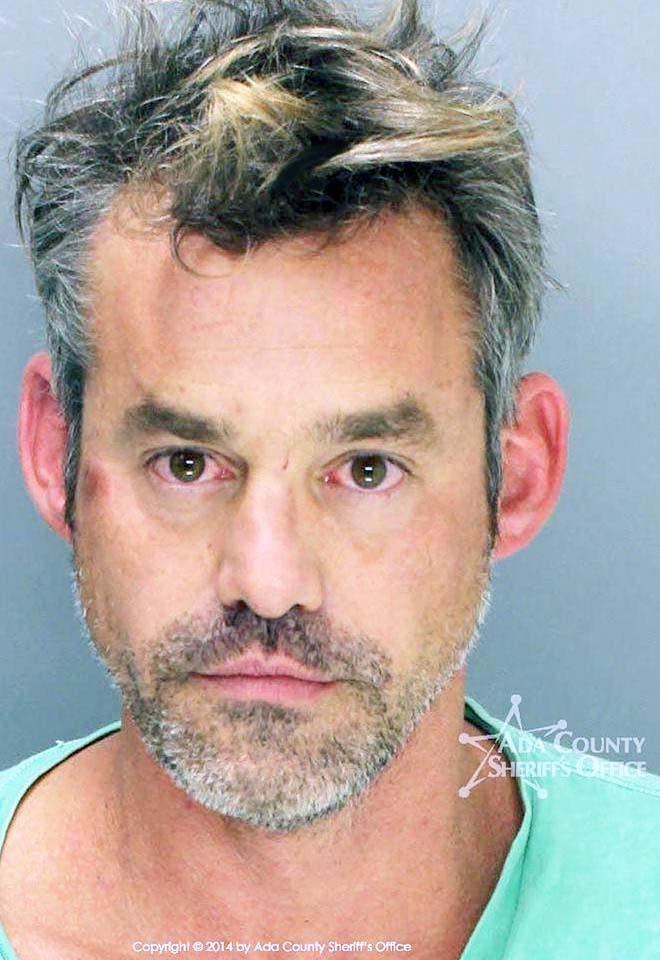 As a child, he aspired to become a professional baseball player, but he "lost the passion for it" at 20. Instead, he decided to pursue acting in an attempt to overcome his stuttering problem, which had first become apparent at age seven or eight, and had made him so fearful of speaking or interacting with strangers that he did not begin dating until 21 or 22. Brendon comments, "Every day I still have to remind myself to slow down and concentrate. Constant repetition of tongue-twisters was like lifting weights for me, but patience and persistence have paid off."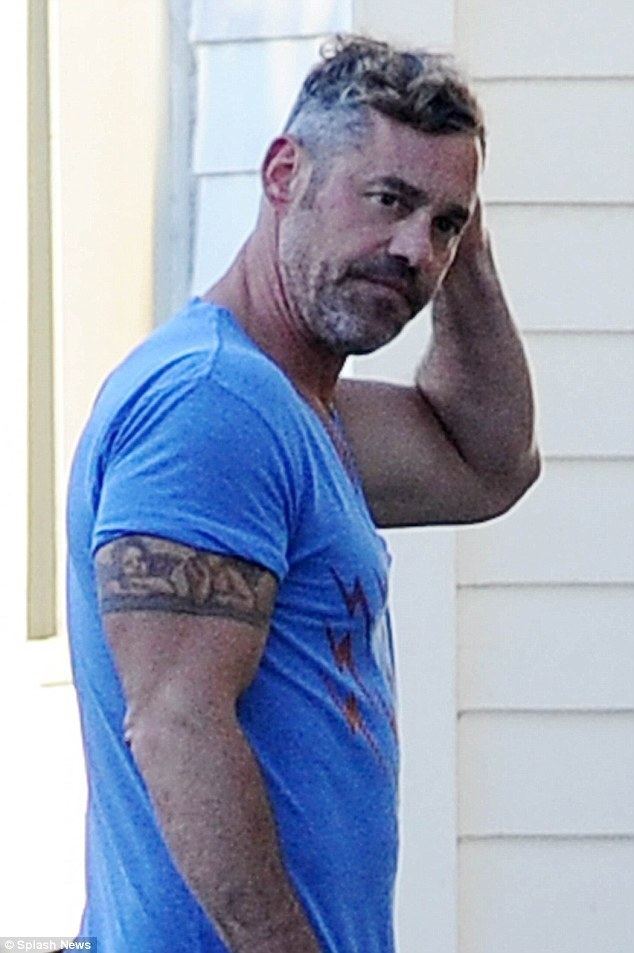 He gave up acting after two years because he "couldn't stand the politics in Hollywood." Brendon returned to school to study medicine, which didn't work out; he also tried his hand at a variety of odd jobs, including plumber's assistant, veterinary janitor, day care counselor, waiter, and production assistant for the television show Dave's World.
Career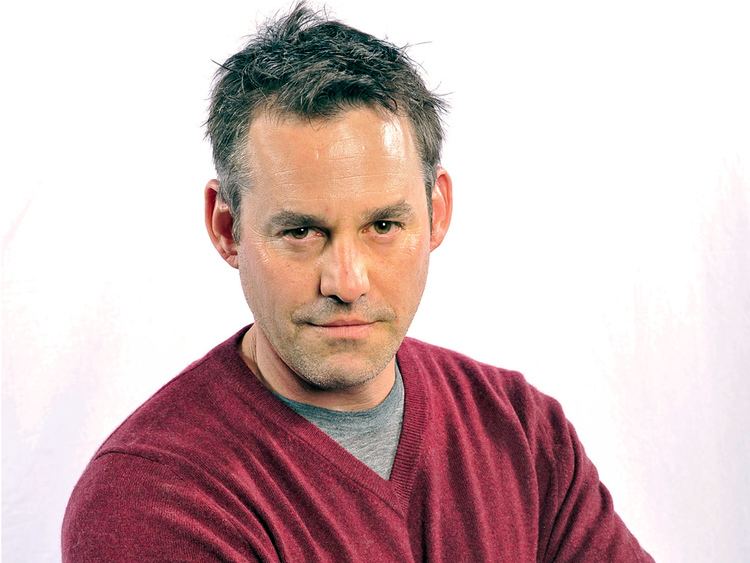 At the age of 25, Brendon decided to return to acting. He signed with a manager and obtained the role of Xander Harris on Buffy the Vampire Slayer three months later. He appeared in all but one of the 144 episodes in the series, and even shared the screen with his twin, Kelly Donovan, when his character was split in two in the fifth-season episode "The Replacement".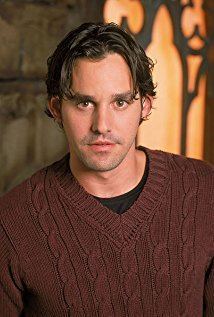 After the series ended in 2003, Brendon joined the cast of the Fox television pilot The Pool at Maddy Breakers. The series was not picked up by the network. In 2004, he co-starred in his first ABC Family movie, Celeste in the City. The following year, he returned to Fox as part of the cast of Kitchen Confidential, based on the book by chef Anthony Bourdain. Thirteen episodes were made, but the series was canceled on December 9 of the same year after the fourth episode aired, due to low ratings.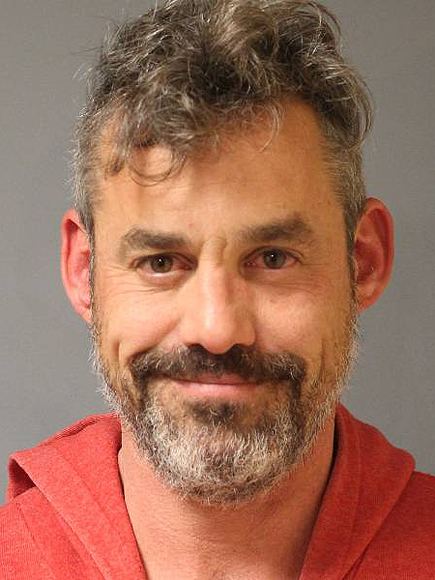 In 2006, he voiced Huntsboy #89 for season 2 of the animated series American Dragon: Jake Long. That same year, he reunited with his former Buffy the Vampire Slayer co-star Charisma Carpenter in the ABC Family TV movie Relative Chaos.
From July 26 through August 30, 2006, Brendon co-starred with Noah Wyle in the play Lobster Alice at the Blank Theatre Company in Los Angeles. He subsequently appeared in the Blank Theatre's annual Young Playwrights Festival and its productions of The SantaLand Diaries (November 20 – December 20, 2009), and Why Torture Is Wrong, and the People Who Love Them.
In 2007, Brendon began appearing on the TV series Criminal Minds in the recurring role of FBI technical analyst Kevin Lynch. He has appeared in episodes in each season since, through the tenth season.
On September 29, 2010, he premiered his web comic Very Bad Koalas, co-created with animation director/producer Steve Loter. The comic follows the journey of two sheltered and innocent koalas experiencing a variety of people and places while on the run from the law in a 1958 Cadillac El Dorado.
On October 28, 2010, Brendon began a four-episode arc on ABC's Private Practice playing Lee McHenry, a mentally disturbed man who assaults Charlotte King.
In 2014, Brendon was part of a summit for writers of Buffy the Vampire Slayer comics, which included Joss Whedon, Jane Espenson, Drew Greenberg, Andrew Chambliss and the then-incoming Buffy writer Christos Gage. He is currently involved with the show's canonical comic book series, Buffy the Vampire Slayer Season Ten, on stories centering on his character.
It was announced on August 27, 2014, that Brendon will star in the new Untitled Web Series About a Space Traveler Who Can Also Travel Through Time feature film along with Sylvester McCoy, Robert Picardo, Mayim Bialik, Chase Masterson, Rosearik Rikki Simons, Travis Richey, Eric Loya, and Carrie Keranen.
Charity work
Brendon has done work for the Stuttering Foundation of America, which approached him around 2001, and made him its honorary chairperson for its National Stuttering Awareness Week in May 2001, May 2002 and May 2003.
Personal life
On October 5, 2014, Brendon married Moonda Tee in Las Vegas. They announced their separation and intention to divorce on February 14, 2015.
On April 25, 2004, at a Buffy fan convention in Cleveland, Ohio, he announced that he had voluntarily entered rehab for alcoholism.
Addiction problems
In the early morning of March 17, 2010, Brendon was tasered and arrested by Los Angeles police, who confronted him in response to a call about an intoxicated individual. He allegedly swung his fists at the officers and attempted to run away, and after being subdued, was arrested for felony vandalism. He was initially held on $20,000 bail. Brendon was later charged with four misdemeanors, including one count of resisting arrest, two counts of battery against a police officer, and one count of vandalism.
In May 2010, he checked himself into the SOBA Recovery Center in Malibu to address his addiction to alcohol and sleeping pills. On June 19, 2010, he pleaded no contest to all four charges and received a one-year suspended jail sentence, was placed on probation for 36 months, and was required to perform 10 days of community service.
On October 17, 2014, Brendon, participating in the Tree City Comic Con, was arrested in a Boise, Idaho, hotel lobby, for misdemeanor charges of Malicious Injury To Property and Resisting or Obstructing Officers. According to authorities, he was booked in the Ada County Jail and released after posting bond.
On February 16, 2015, Brendon was arrested on suspicion of grand theft by Fort Lauderdale police after he reportedly trashed his hotel room and refused to pay the bill. He had been in Fort Lauderdale for a local comic convention. His spokesman released a statement shortly after the incident: "Nicholas is, unfortunately, battling a disease that many of us don't understand. ... He's sorry for his actions. ... We are aware that Nicholas' actions are of a much deeper origin - and we are working toward creating a healthy environment for him to thrive in. The past several months have been trying, and Nicholas' disease is damaging and consistently misunderstood. We are doing everything in our power at Camp Nick to assure his recovery."
On March 13, 2015, Brendon was arrested again after destroying another hotel room after demanding an upgrade because he was a "TV star." In an interview the next day, he said he has been struggling with depression since he was a kid and had stopped taking his medication recently, which was a mistake and culminated in his taking some sleeping pills and then going into a blackout. He said, "A lot of it has to do with my coming to terms with the stuff that I am having to deal with inside of my head which is not fun - and it's not funny, and people who make fun of it and make light of it, I wish that it doesn't happen to them." Brendon said he plans to go back to his doctor to get back on the right medication. Regarding the first day of the ALT*Con conference that he missed due to his arrest, he said, "I hate how I feel right now. I hate how I have come off. This isn't who I am." Regarding his plans to keep his commitment to appear on the second day of the ALT*Con convention in Tallahassee, Florida, he said, "These events kind of give me hope and I love meeting my fans. So, it's kind of like the refuge outside of my head."
In August, 2015, Brendon appeared on the Dr. Phil Show to discuss his recent arrests and alcoholism. However, he walked off soon after the interview began. Writing on Facebook about the interview he wrote "When I was in that seat, I felt that Dr. Phil went for the jugular, talking about some of my recent mistakes, with no build up," Brendon wrote. "I felt that he wanted me to lay the darkest parts of myself on national TV right from the start, and I'm not willing to do that."
On October 1, 2015, Brendon was arrested in Saratoga Springs, New York for attacking a woman in a hotel room. He was charged with felony third-degree robbery, criminal mischief and obstruction of breathing.
On December 1, 2015, Brendon returned to the Dr Phil Show to talk about his demons. He went to the rehab program offered and was 90 days sober
Awards and nominations
1998 Saturn Award for Best Genre TV Actor – Buffy the Vampire Slayer; Nominated
1999 Saturn Award for Best Genre TV Actor – Buffy the Vampire Slayer; Nominated
2000 Saturn Award for Best Genre TV Supporting Actor" - Buffy the Vampire Slayer; Nominated
Filmography
Actor
-
The Inspector Chronicles (announced)
as
Chief Engineer Britman
-
Best Sheep (pre-production)
2021
Dark Christmas (pre-production)
as
Larry
-
Christmas Slasher (post-production)
as
Mr. Gregory
-
On a Dark and Bloody Ground (post-production)
as
Phillip
2022
Dawn
as
Man at Gas Station
2021
Wanton Want
as
Douglas Paynter
2019
Dark/Web (TV Series)
as
Donavan
- Chapter Eight (2019) - Donavan
- Chapter Six (2019) - Donavan
2018
Milk and Honey: The Movie
as
Brad Walsh
2014
Faking It (TV Series)
as
Jackson Lee
- Future Tense (2015) - Jackson Lee
- Busted (2014) - Jackson Lee
2007
Criminal Minds (TV Series)
as
Kevin Lynch
- Burn (2014) - Kevin Lynch
- 200 (2014) - Kevin Lynch
- To Bear Witness (2013) - Kevin Lynch (voice, uncredited)
- The Replicator (2013) - Kevin Lynch
- The Gathering (2013) - Kevin Lynch
- The Wheels on the Bus- (2012) - Kevin Lynch
- Run (2012) - Kevin Lynch
- Hit (2012) - Kevin Lynch
- I Love You, Tommy Brown (2012) - Kevin Lynch
- Snake Eyes (2012) - Kevin Lynch
- Supply and Demand (2011) - Kevin Lynch
- Compromising Positions (2010) - Kevin Lynch
- Exit Wounds (2010) - Kevin Lynch
- The Slave of Duty (2009) - Kevin Lynch
- 100 (2009) - Kevin Lynch
- Roadkill (2009) - Kevin Lynch
- Cold Comfort (2009) - Kevin Lynch
- Masterpiece (2008) - Kevin Lynch
- In Heat (2008) - Kevin Lynch
- Damaged (2008) - Kevin Lynch
- Penelope (2007) - Kevin Lynch
2014
Attack of the Morningside Monster
as
Mark Matthews
2012
Hollywood Heights (TV Series)
as
Dan Testa
- Loren Learns the Truth (2012) - Dan Testa
- A Message from Loren (2012) - Dan Testa
- Loren and Kelly Clash (2012) - Dan Testa
2011
The Quincy Rose Show (Short)
as
Nicky
2010
Private Practice (TV Series)
as
Lee McHenry
- Blind Love (2011) - Lee McHenry
- Can't Find My Way Back Home (2010) - Lee McHenry
- Did You Hear What Happened to Charlotte King? (2010) - Lee McHenry
- All in the Family (2010) - Lee McHenry
2010
Robot, Ninja & Gay Guy (TV Series)
as
Mr. Furper
- Mr. Furper (2010) - Mr. Furper
2009
A Golden Christmas (TV Movie)
as
Michael
2009
My Neighbor's Secret (TV Movie)
as
Brent
2009
Without a Trace (TV Series)
as
Edger
- Undertow (2009) - Edger
2008
Turbo Dates (TV Series)
as
Cameron
- Full Disclosure - Cameron
2008
Blood on the Highway
as
Chase Sinclair
2006
American Dragon: Jake Long (TV Series)
as
Huntsboy #89
- Shaggy Frog (2007) - Huntsboy #89 (voice)
- Homecoming (2007) - Huntsboy #89 (voice)
- Switcheroo (2007) - Huntsboy #89 (voice)
- Hairy Christmas (2006) - Huntsboy #89 (voice)
- Breakout (2006) - Huntsboy #89 (voice)
- The Academy (2006) - Huntsboy #89 (voice)
2007
Fire Serpent (TV Movie)
as
Jake Relm
2005
Kitchen Confidential (TV Series)
as
Seth Richman
- Praise Be Praise (2006) - Seth Richman
- Power Play (2006) - Seth Richman
- The Robbery (2006) - Seth Richman
- Teddy Takes Off (2006) - Seth Richman
- Let's Do Brunch (2006) - Seth Richman
- An Affair to Remember (2006) - Seth Richman
- And the Award Goes to- (2006) - Seth Richman
- Rabbit Test (2005) - Seth Richman
- You Lose, I Win (2005) - Seth Richman
- French Fight (2005) - Seth Richman
- Dinner Date with Death (2005) - Seth Richman
- Aftermath (2005) - Seth Richman
- Exile on Main Street (2005) - Seth Richman
2006
Relative Chaos (TV Movie)
as
Gil Gilbert
2004
Buffy the Vampire Slayer: The Animated Series (TV Short)
as
Xander Harris (voice)
2004
Celeste in the City (TV Movie)
as
Dana Harrison
2003
The Pool at Maddy Breaker's (TV Movie)
2003
Buffy the Vampire Slayer: Chaos Bleeds (Video Game)
as
Xander Harris (voice)
1997
Buffy the Vampire Slayer (TV Series)
as
Xander Harris
- Chosen (2003) - Xander Harris
- End of Days (2003) - Xander Harris
- Touched (2003) - Xander Harris
- Empty Places (2003) - Xander Harris
- Dirty Girls (2003) - Xander Harris
- Lies My Parents Told Me (2003) - Xander Harris
- Storyteller (2003) - Xander Harris
- Get It Done (2003) - Xander Harris
- First Date (2003) - Xander Harris
- The Killer in Me (2003) - Xander Harris
- Potential (2003) - Xander Harris
- Showtime (2003) - Xander Harris
- Bring on the Night (2002) - Xander Harris
- Never Leave Me (2002) - Xander Harris
- Sleeper (2002) - Xander Harris
- Conversations with Dead People (2002) - Xander Harris (credit only)
- Him (2002) - Xander Harris
- Selfless (2002) - Xander Harris
- Help (2002) - Xander Harris
- Same Time, Same Place (2002) - Xander Harris
- Beneath You (2002) - Xander Harris
- Lessons (2002) - Xander Harris
- Two to Go (2002) - Xander Harris
- Grave (2002) - Xander Harris
- Villains (2002) - Xander Harris
- Seeing Red (2002) - Xander Harris
- Entropy (2002) - Xander Harris
- Normal Again (2002) - Xander Harris
- Hell's Bells (2002) - Xander Harris
- As You Were (2002) - Xander Harris
- Older and Far Away (2002) - Xander Harris
- Dead Things (2002) - Xander Harris
- Doublemeat Palace (2002) - Xander Harris
- Unaired Pilot (2002) - Xander Harris
- Gone (2002) - Xander Harris
- Wrecked (2001) - Xander Harris
- Smashed (2001) - Xander Harris
- Tabula Rasa (2001) - Xander Harris
- Once More, with Feeling (2001) - Xander Harris
- All the Way (2001) - Xander Harris
- Life Serial (2001) - Xander Harris
- Flooded (2001) - Xander Harris
- After Life (2001) - Xander Harris
- Bargaining: Part 2 (2001) - Xander Harris
- Bargaining: Part 1 (2001) - Xander Harris
- The Gift (2001) - Xander Harris
- The Weight of the World (2001) - Xander Harris
- Spiral (2001) - Xander Harris
- Tough Love (2001) - Xander Harris
- Intervention (2001) - Xander Harris
- Forever (2001) - Xander Harris
- The Body (2001) - Xander Harris
- I Was Made to Love You (2001) - Xander Harris
- Crush (2001) - Xander Harris
- Blood Ties (2001) - Xander Harris
- Checkpoint (2001) - Xander Harris
- Triangle (2001) - Xander Harris
- Into the Woods (2000) - Xander Harris
- Listening to Fear (2000) - Xander Harris
- Shadow (2000) - Xander Harris
- Fool for Love (2000) - Xander Harris
- Family (2000) - Xander Harris
- No Place Like Home (2000) - Xander Harris
- Out of My Mind (2000) - Xander Harris
- The Replacement (2000) - Xander Harris
- Real Me (2000) - Xander Harris
- Buffy vs. Dracula (2000) - Xander Harris
- Restless (2000) - Xander Harris
- Primeval (2000) - Xander Harris
- The Yoko Factor (2000) - Xander Harris
- New Moon Rising (2000) - Xander Harris
- Where the Wild Things Are (2000) - Xander Harris
- Superstar (2000) - Xander Harris
- Who Are You? (2000) - Xander Harris
- This Year's Girl (2000) - Xander Harris
- Goodbye Iowa (2000) - Xander Harris
- The I in Team (2000) - Xander Harris
- A New Man (2000) - Xander Harris
- Doomed (2000) - Xander Harris
- Hush (1999) - Xander Harris
- Something Blue (1999) - Xander Harris
- Pangs (1999) - Xander Harris
- The Initiative (1999) - Xander Harris
- Wild at Heart (1999) - Xander Harris
- Beer Bad (1999) - Xander Harris
- Fear Itself (1999) - Xander Harris
- The Harsh Light of Day (1999) - Xander Harris
- Living Conditions (1999) - Xander Harris
- The Freshman (1999) - Xander Harris
- Earshot (1999) - Xander Harris
- Graduation Day: Part 2 (1999) - Xander Harris
- Graduation Day: Part 1 (1999) - Xander Harris
- The Prom (1999) - Xander Harris
- Choices (1999) - Xander Harris
- Enemies (1999) - Xander Harris
- Doppelgangland (1999) - Xander Harris
- Consequences (1999) - Xander Harris
- Bad Girls (1999) - Xander Harris
- The Zeppo (1999) - Xander Harris
- Helpless (1999) - Xander Harris
- Gingerbread (1999) - Xander Harris
- Amends (1998) - Xander Harris
- The Wish (1998) - Xander Harris
- Lovers Walk (1998) - Xander Harris
- Revelations (1998) - Xander Harris
- Band Candy (1998) - Xander Harris
- Homecoming (1998) - Xander Harris
- Beauty and the Beasts (1998) - Xander Harris
- Faith, Hope & Trick (1998) - Xander Harris
- Dead Man's Party (1998) - Xander Harris
- Anne (1998) - Xander Harris
- Becoming: Part 2 (1998) - Xander Harris
- Becoming: Part 1 (1998) - Xander Harris
- Go Fish (1998) - Xander Harris
- I Only Have Eyes for You (1998) - Xander Harris
- Killed by Death (1998) - Xander Harris
- Passion (1998) - Xander Harris
- Bewitched, Bothered and Bewildered (1998) - Xander Harris
- Phases (1998) - Xander Harris
- Innocence (1998) - Xander Harris
- Surprise (1998) - Xander Harris
- Bad Eggs (1998) - Xander Harris
- Ted (1997) - Xander Harris
- What's My Line?: Part 2 (1997) - Xander Harris
- What's My Line?: Part 1 (1997) - Xander Harris
- The Dark Age (1997) - Xander Harris
- Lie to Me (1997) - Xander Harris
- Halloween (1997) - Xander Harris
- Reptile Boy (1997) - Xander Harris
- Inca Mummy Girl (1997) - Xander Harris
- School Hard (1997) - Xander Harris
- Some Assembly Required (1997) - Xander Harris
- When She Was Bad (1997) - Xander Harris
- Prophecy Girl (1997) - Xander Harris
- Out of Mind, Out of Sight (1997) - Xander Harris
- Nightmares (1997) - Xander Harris
- The Puppet Show (1997) - Xander Harris
- I, Robot- You, Jane (1997) - Xander Harris
- Angel (1997) - Xander Harris
- The Pack (1997) - Xander Harris
- Never Kill a Boy on the First Date (1997) - Xander Harris
- Teacher's Pet (1997) - Xander Harris
- Witch (1997) - Xander Harris
- The Harvest (1997) - Xander Harris
- Welcome to the Hellmouth (1997) - Xander Harris
2002
Buffy the Vampire Slayer (Video Game)
as
Xander Harris (voice)
2000
Psycho Beach Party
as
Starcat
1995
Dave's World (TV Series)
- Do the Write Thing (1995)
1995
Children of the Corn III: Urban Harvest
as
Basketball Player One
1993
Married... with Children (TV Series)
as
Guy in Ray Ray's Gang
- Hood in the Boyz (1993) - Guy in Ray Ray's Gang (uncredited)
Producer
2014
Attack of the Morningside Monster (co-producer)
2013
Big Gay Love (co-producer)
2011
The Quincy Rose Show (Short) (executive producer)
2007
Unholy (associate producer)
2002
Survival Island (associate producer)
Writer
2011
The Quincy Rose Show (Short)
Soundtrack
1997
Buffy the Vampire Slayer (TV Series) (performer - 2 episodes)
- Once More, with Feeling (2001) - (performer: "I've Got A Theory/Bunnies/If We're Together", "I'll Never Tell", "Walk Through The Fire", "Where Do We Go From Here?")
- Reptile Boy (1997) - (performer: "These Boots are Made for Walkin")
Production Manager
2002
Survival Island (production manager)
Miscellaneous
1993
Dave's World (TV Series) (production assistant)
Self
2020
Surge of Power: Big City Chronicles (TV Series)
as
Self
- Surge Meets Nicholas Brendon (2020) - Self
2020
Indie Brigade (TV Series)
- Kurtzman, Perrin and Grieco (2020)
2017
The Grindhouse Radio (TV Series)
as
Nicholas Brendon
- GHR: Nicholas Brendon (2017) - Nicholas Brendon
2017
EW Reunites (TV Series documentary)
as
Self - Xander Harris
- The Cast of Buffy the Vampire Slayer (2017) - Self - Xander Harris
2017
The Jimmy Star Show with Ron Russell (TV Series)
as
Self
- Jimmy Star Is the Sh*T! The Sequel (2017) - Self
2016
Surge of Power: Revenge of the Sequel
as
Self
2016
Hellblazerbiz (TV Series)
as
Self
- Buffy with Nicholas Brendon (2016) - Self
2015
Dr. Phil (TV Series)
as
Self
- Star Nicholas Brendon Update: The Real Man Behind the News Scandals and Arrests (2015) - Self
- TV Star's Alcoholism and Depression Spiral Out of Control: Can His Career Be Saved? (2015) - Self
2015
The Adventures of Ravi (TV Series)
as
Self
2013
Cinema 3 (TV Series)
as
Self
- Episode dated 23 October 2014 (2014) - Self
- Episode dated 24 October 2013 (2013) - Self
2014
Celebrity Ghost Stories (TV Series documentary)
as
Self
- Downtown Julie Brown/Drita D'Avanzo/Jai Rodriguez/Nicholas Brendon (2014) - Self
2013
Why We (Heart) Vampires (TV Movie documentary)
as
Self
2012
Tweet Out (TV Series)
as
Self
- Nicholas Brendon (2012) - Self
2012
unCONventional (TV Series)
as
Self
- Stan Lee's Joss Whedon Revue (2012) - Self
2010
Helenna's Tinseltown Tuesdays (TV Series)
as
Self
- The Pursuit (2010) - Self
2006
Space Top 10 Countdown (TV Series)
as
Self
- Sidekicks (2006) - Self
2004
'Buffy': Season 7 Overview (Video documentary short)
as
Self
2004
Buffy the Vampire Slayer: Xander (Video documentary short)
as
Self
2004
'Buffy': Season 6 Overview (Video documentary short)
as
Self
2004
Buffy Wraps (Video documentary short)
as
Self
2003
Hush (Video short)
as
Self
2003
'Buffy': Season 5 Overview (Video documentary short)
as
Self
2003
'Buffy': Season 4 Overview (Video documentary short)
as
Self
2003
Biography (TV Series documentary)
as
Self
- Buffy the Vampire Slayer: Television with a Bite (2003) - Self
2003
Behind the Scenes of 'Buffy the Vampire Slayer' (Video)
as
Self
2003
Buffy the Vampire Slayer: Behind the Scenes of 'Once More with Feeling' (Video documentary short)
as
Self (uncredited)
2003
TV's Most Memorable Weddings (TV Special documentary)
as
Self
2003
'Buffy': Season 3 Overview (Video documentary short)
as
Self
2002
HypaSpace (TV Series documentary)
as
Self
- Episode #1.145 (2002) - Self
2002
2002 Much Music Video Music Awards (TV Special)
as
Self
2002
'Buffy': Season 2 Overview (Video documentary short)
as
Self
2001
Hollywood Squares (TV Series)
as
Self - Panelist
- Episode dated 15 February 2002 (2002) - Self - Panelist
- Episode dated 14 February 2002 (2002) - Self - Panelist
- Episode dated 13 February 2002 (2002) - Self - Panelist
- Episode dated 12 February 2002 (2002) - Self - Panelist
- Episode dated 11 February 2002 (2002) - Self - Panelist
- Episode dated 2 February 2001 (2001) - Self - Panelist
- Episode dated 1 February 2001 (2001) - Self - Panelist
- Episode dated 31 January 2001 (2001) - Self - Panelist
- Episode dated 30 January 2001 (2001) - Self - Panelist
- Episode dated 29 January 2001 (2001) - Self - Panelist
2001
Buffy's Back - The E! Original Special (TV Special documentary)
as
Self
1998
MTV Presents: Videos That Don't Suck (TV Special)
as
Self
Archive Footage
2015
Entertainment Tonight (TV Series)
as
Self
- Episode dated 14 September 2015 (2015) - Self
2010
Buffy the Vampire Slayer German DVD Commercial (Video short)
as
Self
2010
Great TV Mistakes (TV Movie documentary)
as
Xander Harris (uncredited)
2006
Timeshift (TV Series documentary)
as
Xander Harris
- Parallel Worlds: A User's Guide (2006) - Xander Harris (uncredited)
2003
'Angel': Season One (Video documentary short)
as
Xander Harris (uncredited)
References
Nicholas Brendon Wikipedia
(Text) CC BY-SA