Covid-19
English




Nicholas Basbanes




Books and book culture





Nonfiction, journalism




American




Author






May 25, 1943 (age 72) Lowell, Massachusetts (

1943-05-25

)


Author, journalist and lecturer




Bates College (BA), Pennsylvania State University (MA)




Pennsylvania State University, Bates College




National Book Critics Circle Award for General Nonfiction




A Gentle Madness, On Paper: The Everythin, Patience & Fortitude: A Roving C, Every Book Its Reader, world of letters
Nicholas Andrew Basbanes (born May 25, 1943, in Lowell, Massachusetts) is an American author who writes and lectures widely about books and book culture. His subjects have included the "eternal passion for books" (A Gentle Madness); the history and future of libraries (Patience & Fortitude); the "willful destruction of books" and the "determined effort to rescue them" (A Splendor of Letters); "the power of the printed word to stir the world" (Every Book Its Reader) and the invention of paper and its effect on civilization (On Paper: The Everything of Its Two-Thousand-Year History).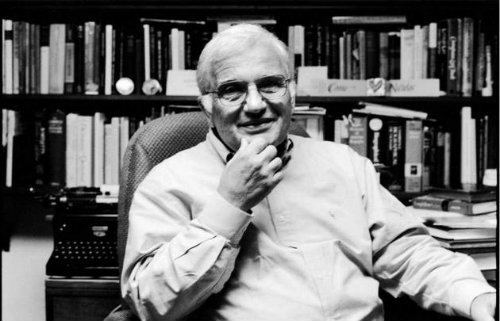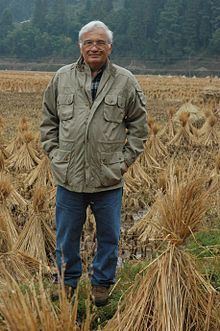 Nicholas Basbanes is the son of two first-generation Greek-Americans. He graduated from Lowell High School in 1961, and earned a bachelor's degree in English from Bates College in Lewiston, Maine, in 1965. Following a year of graduate study at Pennsylvania State University, he did research for his master's thesis in Washington, D.C., then entered U. S. Navy Officer Candidate School in Newport, Rhode Island. He attended the Defense Information School in the spring of 1968 and received his master's degree in journalism in 1969 while serving aboard the aircraft carrier USS Oriskany (CV-34) during the first of two combat deployments he made to Yankee Station in the Gulf of Tonkin, off the coast of Vietnam.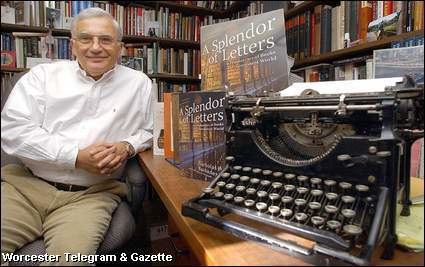 Discharged from active duty in 1971, Basbanes went to work as a general assignment reporter for The Evening Gazette in Worcester, Massachusetts, specializing in investigative journalism. In 1978, he was appointed books editor of a sister publication, the Worcester Sunday Telegram, a full-time position that included writing a weekly column for which he would interview more than a thousand authors over the next twenty-one years.
When Basbanes left the newspaper (by then known as the Telegram & Gazette) in 1991 to complete his first book, he continued writing the column and distributed it through Literary Features Syndicate, an agency that he formed that placed it in more than thirty publications nationwide. Two selections of his literary journalism were collected in Editions & Impressions (2007) and About the Author (2010).
Basbanes' first book, A Gentle Madness: Bibliophiles, Bibliomanes, and the Eternal Passion for Books, was published in 1995. It has since appeared in eight hardcover editions and more than twenty paperback printings, surprising figures for a work of nonfiction whose topic was dismissed as too arcane for a general readership by many New York editors who had passed on the opportunity to publish it.
Its topic is book collecting, but its focus is human nature – what Basbanes calls the "gentle madness" of bibliomania. Of the many people profiled in A Gentle Madness, none has created more interest than Stephen Blumberg, arguably the most accomplished book thief of the twentieth century, and to this day a subject of fascination for the bizarre methods he used to steal volumes from more than three hundred libraries in North America.
A Gentle Madness was named a New York Times notable book of the year, and was a finalist for the National Book Critics Circle Award in nonfiction for1995. In 2010, the Wall Street Journal named it one of the most influential works about book collecting published in the twentieth century. In 2012, an updated paperback edition and a new electronic version of the book were published.
By 2003, with the publication of A Splendor of Letters, Basbanes was already acknowledged as a leading authority on books and book culture. One reviewer commented, "No other writer has traced the history of the book so thoroughly or so engagingly," and Yale University Press chose him to write its 2008 centennial history, A World of Letters, which chronicled the inside stories of its classic books from conception to production.
Basbanes' ninth book, On Paper: The Everything of Its Two-Thousand-Year History, is not only a consideration of paper as a principal medium for the transmission of text over the past ten centuries, but also a wider examination of the ubiquitous material itself. The eight-year project, which was released in October 2013, was supported in part by the award of a National Endowment for the Humanities Research Fellowship in 2008. It was named a notable book by the American Library Association; one of the best books of the year by Kirkus Reviews,Mother Jones and Bloomberg; a "favourite" book of the year by the National Post (Canada) and was a finalist for the 2014 Andrew Carnegie Medal for Excellence in Nonfiction.
In addition to his books, Basbanes writes for numerous newspapers, magazines, and journals. He writes the "Gently Mad" column for Fine Books & Collections magazine, and lectures widely on book-related subjects.
In July 2015, Basbanes received one of the inaugural grants from the Public Scholar program, a major new initiative from the National Endowment for the Humanities, for his work-in-progress, Cross of Snow: The Love Story and Lasting Legacy of American Poet Henry Wadsworth Longfellow (1807-1882). The Public Scholar program is designed to promote the publication of scholarly nonfiction books for general audiences.
The Cushing Memorial Library and Archives of Texas A&M University acquired Basbanes' papers as the Nicholas A. Basbanes Collection in December 2015. The collection includes archives of Basbanes' professional career as an author and literary journalist, as well as a significant portion of his personal library. Highlights of the collection include research materials related to the writing of his nine books and approximately eight hundred books inscribed to him over the course of his career.
"Bibliophilia: Still No Cure in Sight", New York Times, April 14, 1991.
"A Voice Revived Dorothy West Was Part Of The Harlem Renaissance In The '20s And '30s. Now, At Age 87, She Has A New Novel - Her First In Nearly 50 Years",Philadelphia Inquirer, February 22, 1995.
"Fragile Guardians of Culture", Los Angeles Times, January 12, 2004.
"A Bitter End for Hub Gem", Boston Globe, Feb. 29. 2004.
"Honorable Death for a Rusty Warrior", Los Angeles Times, May 6, 2004.
"Bibliophiles Inside the Wire", Los Angeles Times, April 24, 2006.
"Iraq: The Cradle of the Written Word", Christian Science Monitor, May 8, 2006.
"When We Said Goodbye to the USS Oriskany", Christian Science Monitor, May 26, 2006.
"Famous Once Again", Smithsonian, February 2007.
"The Bard Out Loud", Bates Magazine, June 2007, reprinted from The Book That Changed My Life: 71 Remarkable Writers Celebrate the Books That Matter Most to Them (Gotham, 2006).
"The Paper Trail: Hand Papermaking in China", Fine Books & Collections, March/April 2008.
"A Paperless Society? Not So Fast." Los Angeles Times, December 8, 2013.
"Paper Trail" Humanities, January/February 2014, Volume 35, Number 1.
"Summer Camp for Book Nerds" Humanities, November/December 2014, Volume 35, Number 6.
"High Spots in Human Progress" Fine Books & Collections, December 2014.
"A Romantic Notion: One Scholar's Lifetime of Devotion to the Letters of Robert Browning and Elizabeth Barrett Browning" Humanities, September/October 2015 | Volume 36, Number 5.
"A Dante Devotee" Fine Books & Collections, Summer 2016.
Booknotes, Interview with Brian Lamb, October 15, 1995 (59 minutes)
Nicholas Basbanes speaks about the Abel Berland library and is interviewed about 18 items on auction at the Abel Berland Rare Book Library Sale at Christie's in New York City October 8, 2001 (1 hour, 53 minutes)
At the Miami Book Fair, Literary Lives, panelist, November 23, 2002 (65 minutes)
After Words, Interview with David Kipen, January 4, 2006 (58 minutes)
Nicholas Basbanes Tour of His Home Library, October 21, 2008 (57 minutes)
Nicholas Basbanes talks about his book, On Paper: The Everything of Its Two-Thousand-Year History at the National Archives in Washington, DC, December 13, 2013 (61 minutes)
Diane Rehm Show, November 8, 2001 (Patience & Fortitude)
Diane Rehm Show, February 9, 2004 (A Splendor of Letters)
TTBOOK, "Lost & Found Books with Steve Paulson," July 11, 2004 (Nicholas Basbanes on Book Destruction A Splendor of Letters)
Diane Rehm Show, January 31, 2006 (Every Book Its Reader)
Airtalk with Larry Mantle, April 30, 2008 (Editions and Impressions)
Diane Rehm Show, August 24, 2011 Readers' Review, guest panelist: The Guernsey Literary and Potato Peel Pie Society, by Mary Ann Shaffer and Annie Barrows
The Point with Mindy Todd, July 2012 (on the new edition of A Gentle Madness)
Diane Rehm Show, October 17, 2013 (On Paper: The Everything of Its Two-Thousand-Year History)
Radio Boston with Meghna Chakrabarti and Anthony Brooks, October 25, 2013 (On Paper)
RadioWest with Doug Fabrizio, November 3, 2013 (On Paper)
Leonard Lopate Show, November 14, 2013 (On Paper: The Everything of Its Two-Thousand-Year History)
Word of Mouth with Virginia Prescott, December 17, 2013 ("Paper is Dead! Long Live Paper!)
Morning Edition, May 26, 2015 ("Don't Write Off Paper Just Yet")
January 31, 2006, Library of Congress, "The Power of the Printed Word,"[15]
November 14, 2013, the Strand bookstore in New York City, "Nicholas Basbanes on the Strange and Fascinating History of People and Paper," Video on YouTube
Nicholas A. Basbanes Wikipedia