Neyyattinkara [Standard and generally accepted abbreviations are NTA (used by general public) or NYY (used by Indian railway) of Neyyar River. This river flows from Agasthyarkoodam, the highest peak (1868m above MSL) in southern end of the Western Ghats.
The town comes under the surveillance of Neyyattinkara Municipality and it is the major town on the banks of Neyyar River. The rapidly growing Thiruvananthapuram city has almost reached its outskirts. The town is mostly residential, with lots of service sector establishments.
One of the most outstanding features of Neyyattinkara town is its transport service. There is 24 hours (in frequent intervals and as per the prescribed time schedule) to and fro bus service in NH 47 connecting Nagarcoil » Neyyattinkara » Trivandrum. Further, there is to and fro rail service connecting Nagarcoil » Neyyattinkara » Trivandrum.
Amaravila CSI church or C S I Amaravila founded in 1810 and known in those days as Emily Chapel, an oldest Church of Anglican Communion, is one of the main attractions of Neyyatiinkara Town.
Christ Nagar (Prayer Gardens is situated in Christ Nagar), Keerthy Nagar, Bapuji Lane, Mythry Nagar, New Street, Thozhukkal, Pallivilakom, Chembarathivila (Neyyattinkara sub-jail/prison is situated in Chembarathivila), Koottapana, Irumbil, Stuart Nagar, Thavaravila, Vadakkey Kotta (includes Krishnan Koil), T B Junction (this area is so close to the administrative building of Neyyattinkara Municipality, Neyyattinkara Fire and Rescue Service and Railway Station), Ooruttukala, Convent Road (St. Theresas HSS and Vidhyadhi Raja schools are situated in this road), Krishna Nagar, R C Street, Palakkadavu, Vlangamuri, Amaravila and Chaikkottukonam are the major residential areas in Neyyattinkara Municipal Limit.
Aruvippuram (7 km from Neyyattinkara town), the holy land of Sree Narayana Guru is an important pilgrim centre.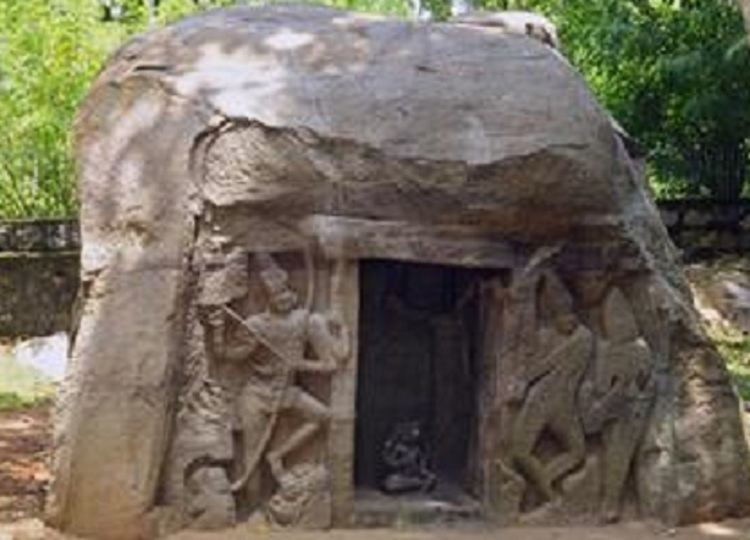 Cave pictures, probably by Neolithic people, are found in Pandavanpara, located in the North east side of Neyyattinkara towards Karakonam route. This famous cave will come under Perumkadavila panchayath. The name of this portion of land, before Marthanda Varma became the ruler of Travancore, was Thenganad.
The megaliths recently unearthed at Vizhinjam shows a splendorous display of craftsmanship that was prevalent in the region from the Middle Eras. Studies are going on to ascertain the ancient history of this region. Some of the historic relics of NTA are:
Pandavan Para (believed to be having 5,000-year-old human inscriptions)
Vizhinjam Cave Temple (constructed by the rulers of the Ay kingdom)
Anantha Victoria Marthandan Canal (constructed during the British rule)
Neyyattinkaras first library Njanapradayini
(,)http://upload.wikimedia.org/wikipedia/en/6/6c/Vizhinjam_Unfinished_Cave_Temple_(constructed_by_the_rulers_of_the_Ay_kingdom),_Neyyattinkara.jpg(,)http://upload.wikimedia.org/wikipedia/en/e/eb/Neyyattinkara_station_main.jpg(,)http://www.thehindu.com/multimedia/dynamic/01102/03TVELECTION_1102575f.jpg(,)http://upload.wikimedia.org/wikipedia/commons/9/90/Neyyattinkara_Sreekrishna_Swamy_Temple.jpg(,)http://4.bp.blogspot.com/-pGBhEIow93s/UHUJUrxC5hI/AAAAAAAAH2c/i5LqmjSH_aY/s1600/neyyattinkara-sreekrishnaswamy-temple.jpg(,)http://upload.wikimedia.org/wikipedia/commons/f/f2/Parshuramsaraswats.jpg(,)http://i.ytimg.com/vi/4KxFv2Il78k/0.jpg(,)http://4.bp.blogspot.com/-w4ChVU-tGOE/Tos2iwdYPFI/AAAAAAAAABw/jVcdiNPR_nU/s1600/269718_180719578657781_100001592192156_479800_5952089_n.jpg
(,)http://farm5.static.flickr.com/4150/4834512216_2d540b5463_m.jpg(,)http://farm7.static.flickr.com/6221/6283173574_9b7e61525b_b.jpg(,)http://upload.wikimedia.org/wikipedia/commons/b/bc/Floating_restaurant_Veli_kerala.jpg(,)http://farm8.static.flickr.com/7231/6889579380_f06b06d5dc_m.jpg(,)http://farm5.static.flickr.com/4066/4623187299_18b7bbccb4_m.jpg(,)http://i3.ytimg.com/vi/v259XfcwtQQ/0.jpg
(,)http://www.keralatourism.org/modal/KDP/chart/chart-7.jpg(,)http://www.keralatourism.org/modal/KDP/chart/chart-1.jpg(,)http://upload.wikimedia.org/wikipedia/commons/3/33/Kovalam_economy.jpg(,)http://i.ytimg.com/vi/ngLsDlWbQMw/0.jpg(,)http://thiruvananthapuramrealestate.in/wp-content/uploads/2013/10/RESIDENTIAL-LAND-IN-NEYYATTINKARA-TO-BUY.jpg(,)http://i.ytimg.com/vi/KY9sEdor9Ok/0.jpg(,)http://i.ytimg.com/vi/rncpapM3k_k/0.jpg