South Africa




Afrikaans


72.63 km2


Ehlanzeni




1905



Nelspruit is a city in northeastern South Africa. It is the capital of the Mpumalanga province. Located on the Crocodile River, Nelspruit lies about 110 kilometres (68 mi) by road west of the Mozambique border and 330 kilometres (210 mi) east of Johannesburg. The city is also known by the disputed name Mbombela .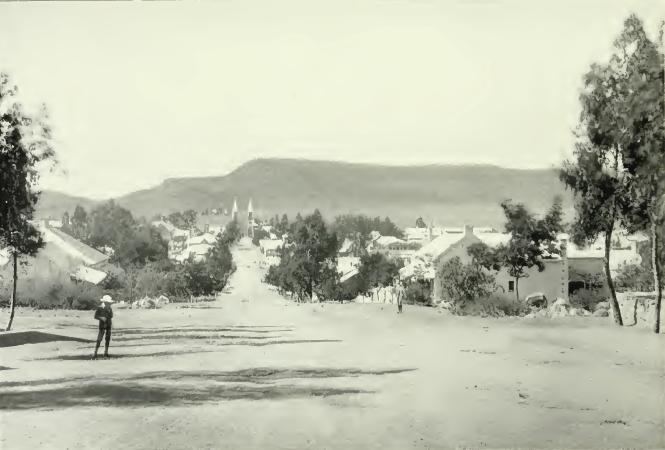 Nelspruit was founded in 1895 by three brothers of the Nel family who grazed their cattle around the site of Nelspruit during the winter months. During the Boer War, Nelspruit served briefly as the seat of government for the South African Republic (not to be confused with the Republic of South Africa), an independent Boer republic. The leadership of the South African Republic included Paul Kruger.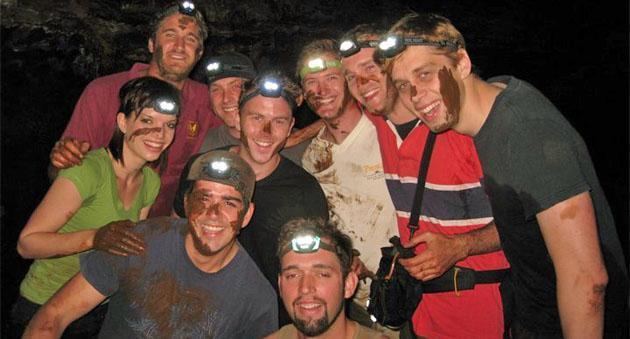 The settlement was a key stopover for the Eastern railway built in the late 19th century which ran from the newly discovered Witwatersrand goldfields to Delgoa Bay (modern day Maputo) in Portuguese East Africa (modern day Mozambique).
The discovery of gold in the region at places like Pilgrims Rest and Barberton, Mpumalanga further spurred on development.
Nelspruit and the surrounding area contain San art.
Nelspruit is a major stopover point for tourists traveling to Kruger National Park and to Mozambique. Tourists from Mozambique stimulate the economy of the city significantly. Many people from Mozambique and Swaziland travel to Nelspruit for their monthly grocery shopping. Nelspruit is home to Emnotweni Casino on the way to White River.
The city host several entertainment venues with the most prominent being Blue Moon and the Emnotweni Casino complex. The city has a civic center with a large theater that hosts regular events.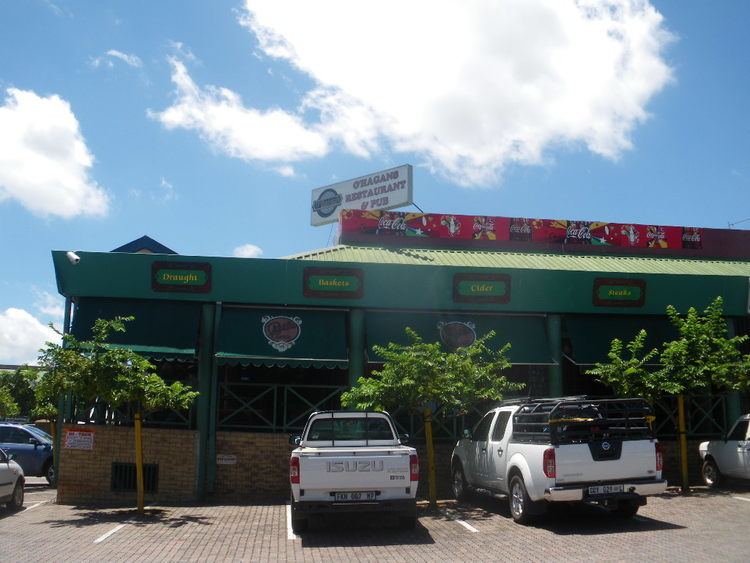 Nelspruit has its own version of concert in the park with annual performances by musicians in the Lowveld Botanical Gardens.
Nelspruit hosts several cultural and agricultural shows annually these include:
The Lowveld show
The lowveld Agri show
The Innibos Arts festival
Nelspruit is the financial and banking capital of Mpumalanga. All four major South African banks have provincial headquarters here.
Nelspruit Wikipedia
(,)http://upload.wikimedia.org/wikipedia/commons/8/8d/Bloemfontein,_from_the_South_-_c1900.JPG(,)http://showme.co.za/nelspruit/files/2012/07/Sudwala-Caves.jpg(,)http://cdn.24.co.za/files/Cms/General/d/2646/4edae7dd2c7a446da532f290416eb569.jpg(,)http://www.wildcard.co.za/userdocs/image/Sunset%2520winners/old%2520Kruger%2520images/Punda%2520Maria%2520camp%2520Kruger%2520National%2520Park%2520Oct%25201954.jpg(,)http://www.mpumalangahappenings.co.za/images_index/nelspruit.jpg(,)http://www.heritageportal.co.za/sites/default/files/forum_The%2520Heritage%2520Portal/Lime%2520Kilns.jpg(,)http://upload.wikimedia.org/wikipedia/commons/6/6d/Pietermaritzburg_-_Church_Street.png
(,)http://media-cdn.tripadvisor.com/media/photo-s/01/8b/c0/e7/blick-auf-nelspruit-vom.jpg(,)http://www.safarinow.com/db/id/651389/158724a.jpg(,)http://www.safarinow.com/db/id/882556/222815a.jpg(,)http://media-cdn.tripadvisor.com/media/photo-s/01/15/53/f3/view-of-nelspruit-from.jpg(,)http://www.countrylife.co.za/wp-content/uploads/2013/08/Orange-Restaurant-Nelspruit-2.gif(,)http://www.modernoverland.com/south-africa/mpumalanga/nelspruit/orange/data/images/orange_632.jpg(,)http://www.countrylife.co.za/wp-content/uploads/2013/08/Saffron-Restaurant-Nelspruit-2.gif(,)http://showme.co.za/nelspruit/files/2014/03/Edelweiss-Restaurant-38.jpg(,)http://www.roomsforafrica.com/images/newsletter_12-03_24_hours_nelspruit_food_fundi.jpg(,)http://showme.co.za/nelspruit/files/2014/03/Edelweiss-Restaurant-21.jpg(,)http://media-cdn.tripadvisor.com/media/photo-s/02/ce/f4/34/fantastic-new-tapas-menu.jpg(,)http://media-cdn.tripadvisor.com/media/photo-s/01/15/53/f4/setting-up-for-a-business.jpg(,)http://media-cdn.tripadvisor.com/media/photo-s/04/50/38/54/zest-restaurant.jpg(,)http://www.modernoverland.com/south-africa/mpumalanga/nelspruit/orange/data/images/orange_628.jpg(,)http://media-cdn.tripadvisor.com/media/photo-s/03/df/b8/67/bundu-country-lodge-restaurant.jpg
(,)http://www.nelspruitlodge.co.za/wp-content/uploads/2014/11/20-2.jpg(,)http://1.bp.blogspot.com/-siEkdlTjd0o/UCS7WIn33II/AAAAAAAAZlY/JXZOEv9BAus/s1600/IMGP4844.JPG(,)https://c2.staticflickr.com/8/7437/10154707116_733a426f77_b.jpg(,)http://www.flighthunter.co.za/wp-content/uploads/2013/01/Antiques-Fair.jpg(,)http://www.sa-venues.com/attractionsmpl/gallery/496/1.jpg
(,)http://www.gannetplace.co.za/Photos/BlydeRiverCanyonNew-2.jpg(,)http://media-cdn.tripadvisor.com/media/photo-s/01/8a/73/76/giraffe.jpg(,)http://media-cdn.tripadvisor.com/media/photo-s/02/49/05/f5/sudwala-caves.jpg(,)http://media-cdn.tripadvisor.com/media/photo-s/03/bd/9a/f1/ilanga-mall.jpg(,)http://www.1000lonelyplaces.com/wp-content/uploads/2010/06/Berli-falls-Nelspruit.jpg(,)http://showme.co.za/nelspruit/files/2013/02/The-Panorama-Route-Self-Drive.jpg(,)http://www.directit-lowveld.com/data1/images/three_rondavels.jpg