India


2.85 km2


Bangalore Rural




Kannada




Karnataka






Nelamangala is a town and taluk headquarters in the Bangalore Rural district of Karnataka state in India. Nelamangala lies near the junction of two National Highways, NH-48 (Bangalore - Mangalore) and NH-4 (Mumbai - Chennai) to north of Bangalore city.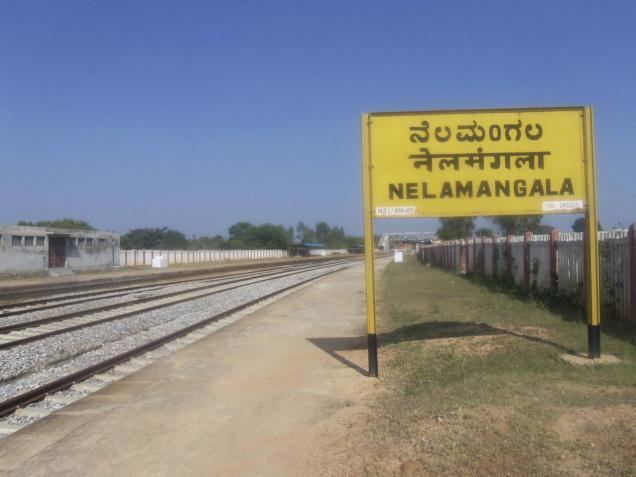 Nelamangala Town is spread over 14.1 km² at an altitude of 882 metres It is located13.5°N 77.23°E / 13.5; 77.23
According to 2011 census, Nelamangala Town has a population of 37,232, in which males constitute 50.06% and females constitute 49.4% of the population. The literacy rate is 88.65%. In Nelamangala,
Male and female literacy is around 100%.
Out of total population, 14,600 were engaged in work or business activity. Of this 11,118 were males while 3,482 were females. In census survey, worker is defined as person who does business, job, service, and cultivator and labour activity. Of total 14600 working population, 91.54% were engaged in Main Work while 8.46% of total workers were engaged in Marginal Work.
Nelamangala is located on NH-4, around 27 km away from Bangalore city towards Tumkur and Mumbai.
Nelamangala Wikipedia