Birth name

Neil Turbin




Name

Neil Turbin




Origin

Brooklyn, New York


Role

Vocalist




Instruments

Vocals, keyboard




Years active

1978-present








Born

December 24, 1963 (age 52) (

1963-12-24

)


Associated acts

Anthrax, DeathRiders, Bleed The Hunger, Sticky Wicked, Turbin, Kuni, Jack Frost, The Newrace, Amra, Neil Turbin solo, Wrecking Crew, Claude Schnell Band, Onslaught, Kurt James Band


Website

DeathRiders Official Website




Albums

Threatcon Delta, Fistful of Metal


Genres

Heavy metal, Thrash metal, Speed metal




Similar People

Dan Lilker, Joey Belladonna, Dan Spitz, John Bush, Scott Ian



Music group

Anthrax (1982 – 1984)

X anthrax current deathriders singer neil turbin talks with eric blair namm 2010
Neil Turbin (born December 24, 1963) is an American thrash metal vocalist known for being the first full-time vocalist for American band Anthrax and current lead vocalist and songwriter of the heavy metal band DeathRiders. and hard rock band Bleed The Hunger
Contents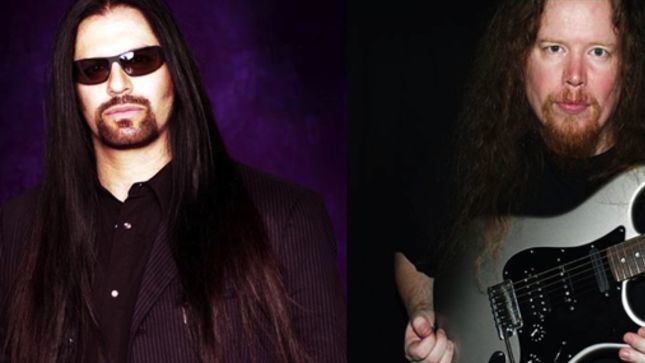 Deathriders crimson warrior rough mix neil turbin ex vocalist of anthrax
Anthrax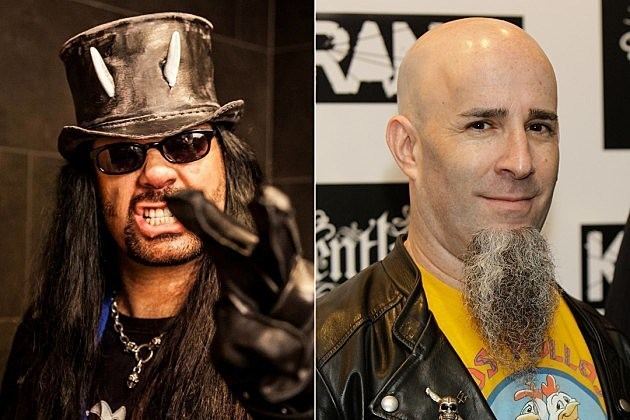 At the time Turbin was first contacted by Anthrax he was already in a band called "AMRA", but left after a few months, prompting him to answer Anthrax's advertisement. He attended the same high school as Scott Ian and Danny Lilker, Bayside High School in New York, and was in a class with Ian in his freshman year. Turbin earned the position as the first official band vocalist in August 1982. Turbin's first performance with Anthrax was at Great Gildersleeves on September 12, 1982.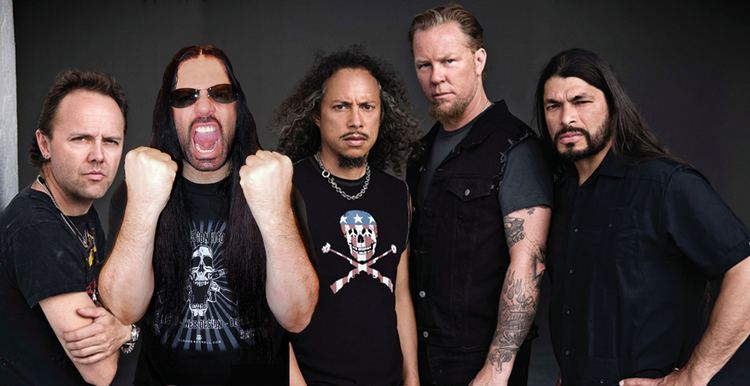 He performed and recorded with the band on the original demo recordings and their first studio album, Fistful of Metal. Turbin wrote the lyrics to all songs on that album (with exception of the cover of Alice Cooper's "I'm Eighteen"). Turbin also has writing credits on five of the seven songs on the band's Armed and Dangerous EP, as well as two songs on Spreading the Disease, both of which were recorded by third Anthrax vocalist Joey Belladonna who replaced second Anthrax vocalist Matt Fallon.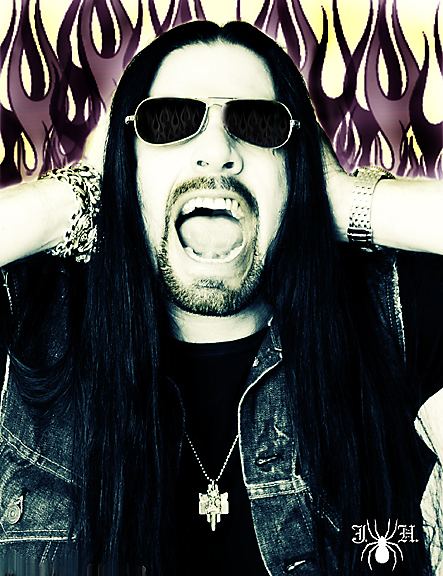 Turbin's exit from Anthrax came two weeks after the band's first North American 'Anthrax US Attack Tour 1984' ending with a show at Roseland Ballroom on August 3. In 2009 the video game Brütal Legend was released featuring the Anthrax song "Metal Thrashing Mad" in its soundtrack with Turbin's vocals. Today, many of the songs Turbin wrote and recorded with the band have been re-recorded with different vocalists and appear on multiple albums and DVD's including the double platinum certified The Big 4 Live from Sofia, Bulgaria DVD.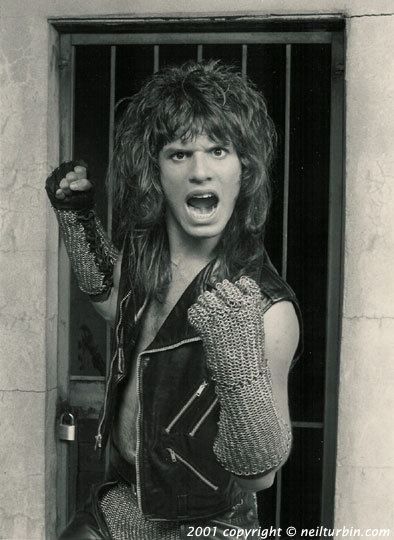 Reflecting upon his time in Anthrax, Turbin has explained:
"Even though I have no regrets about doing Fistful Of Metal or the first tour, there was nothing pleasant in any aspect about it. Scott [Ian, rhythm guitarist] had aspirations of wanting to be the central figure in the band, being the front man, and the guy is not even a lead guitar player. And there weren't lots of song ideas coming from him. This was my agenda: I was there to rock. I came there to kick some ass and thrash. Scott admitted to the rest of the band that [bassist] Dan Lilker had to be let go, but it was a lot easier for him to use me as a scapegoat, especially after I wasn't there anymore. Everybody knew that Dan just wasn't cutting it on a number of levels. He took thirty takes to play the Alice Cooper cover "I'm Eighteen" in the studio. But there was this great resentment because I was getting a lot of attention, so I was completely undermined. I was foolish because I decided to weather the storm. But the momentum that was created, the excitement level was definitely something that I contributed to, and that can never be taken away from me."
DeathRiders
DeathRiders is named after one of Turbin's songs and was formed in 2001 to support Turbin's debut solo album "Threatcon Delta". Deathriders toured Monterrey Metalfest, Mexico in 2005. Sweden Rock 2006, Tokyo, Japan, and the US in 2008, Rocktower 2009 Germany, Nightmare on St. Pauli Festival Germany 2009, Headbangers Open Air Germany 2009, Expo Rock Tijuana 2010 as well as performing eight shows at the world-famous Whisky A Go Go in Hollywood in 2010. DeathRiders Stay Screamin 2011 European Tour took them to Metal Bash 2011 in Germany, Highway To Dokk'em Open Air Festival 2011 as well as other venues throughout Tilburg, Netherlands, Vienna, Austria and Berlin, Germany. DeathRiders was featured alongside Michael Angelo Batio, Faster Pussycat, Phil Lewis of LA Guns at Rainbow Bar & Grill 41st anniversary outdoor party on April 21, 2013. DeathRiders also performed at NAMM Metal Jam at Whisky a Go-Go in West Hollywood, California on January 23, 2013, which featured many well-known metal artists including current and past members of Queensrÿche, Dio's Disciples, Racer X and Michael Schenker Group. In 2015 the band performed at NAMM Metal Jam 2015 Neil And Michael's Metal Jam with Michael Angelo Batio joining the band on guitar at The Slidebar in Fullerton, California. In 2014 the band toured Europe Headbangers Open Air Brande-Hoernerkirchen, Germany 2014, the Headbangers Open Air 2014 warm-up show at Lauschbar in Itzehoe, Germany on DeathRiders Fistful Of Metal Alive 2014 European tour which included numerous dates in Netherlands including Dynamo Eindhoven, Netherlands with an all Dutch touring lineup.
Bleed The Hunger
Bleed The Hunger was formed by DeathRiders vocalist Neil Turbin and DeathRiders recording guitarist Jonas Hornqvist in January 2015. The band is recording their debut album and has released rough mixes of songs on their reverbnation.com/bleedthehunger The debut album will be completed and released after DeathRiders The Metal Beast is released.
Sticky Wicked
Sticky Wicked is a side project band that includes Neil Turbin, Rowan Robertson, Jay Singh and Clackers Kay. The band has been actively touring numerous dates in California in 2015
NAMM Metal Jam
The NAMM Convention for 2013 took place in Anaheim, California from January 24–27. NAMM Metal Jam kicked things off the night before, on January 23, 2013 at the Whiskey A-Go Go in West Hollywood, CA. The concert was organized by Turbin with DeathRiders and Shredding The Envelope's Dave Reffett. Turbin's band co-headlined the show along with Micheal Angelo Batio, Nitro, Holland and the Metal All-Star Jam, featuring members of: Queensrÿche, Rising Force, Lizzy Borden, Lynch Mob, Leatherwolf and Hurricane.
Ultimate Jam Night at Lucky Strike Live
Neil Turbin has been included in a regular lineup rotation at Ultimate Jam Night (now called Soundcheck Live) at Lucky Strike Live Hollywood in February, March, April and May 2015. Performing onstage on a regular weekly basis with Billy Sheehan, Monte Pittman, Chuck Wright, Jason Sutter, Jonathan "Sugarfoot" Moffett, Mitch Perry, Ira Black, Debby Holiday, Reinhold Schwarzwald, Howie Simon, Mayuko Okai, Tzusumi Okai, Rowan Robertson, Francesco DiCosmo, Anthony "Tiny" Biuso, Louis Metoyer, Sam Bam Koltun, Sean McNabb, Jeff Duncan, Shawn Duncan, Matt Duncan, Joe Lester, The Atomic Punks
Solo work
In 2003 Neil Turbin released his first solo album "Threatcon Delta" on American record label "Metal Mayhem Music". The album contains fourteen songs and includes a cover of a Jimi Hendrix song as well as an AC/DC cover. Prominent guest musicians on the album include Claude Schnell, Jeff Scott Soto, and Paul Shortino.
Vocal style and range
Turbin is known for his high pitched screams in his natural voice up to C6. Turbin is the only early 'Big 4' vocalist to sing in this range as demonstrated on the songs "Death From Above", "Deathrider" and "Metal Thrashing Mad" on Fistful Of Metal.
Influences
Turbin cites heavy metal and NWOBHM vocalists from bands such as Judas Priest, Deep Purple, Black Sabbath, AC/DC, Motörhead, Accept, Riot and Saxon as influences of his vocal style, although he was also heavily influenced by the New York punk scene of the 1970s-1980s including bands such as Generation X, Ramones, Niki Buzz, The Bullets, Vendetta, Mayday, Steve Johnstad, Son, Sun, Wayne County & the Electric Chairs, Neon Leon, Walter Lure & The Heartbreakers, The Clash, The Sex Pistols and MC5. Turbin spent time at the infamous punk club CBGB's and worked at other important punk scene venues Ritz when it first opened and also Max's Kansas City, from 1979-1980. Turbin has also stated that he favors writing with a neo-classical, rhythm And blues and soulful hard rock influence.
DeathRiders
"The Metal Beast (2015) Recorded at Blue Pacific Studios in Los Angeles, CA by Neil Turbin and additional engineering by Androo O'Hearn of Shaolin Death Squad
Neil Turbin
Threatcon Delta (2003)
Anthrax
"Soldiers of Metal" (single) (1984)
Fistful of Metal (1984)
Armed and Dangerous (EP) (1985) – songwriting credits only
Spreading the Disease (1987) – songwriting credits only
Compilations
12 Commandments in Metal (1985) – "Soldiers of Metal" (Anthrax), (Roadrunner Records, Netherlands)
Fistful of Anthrax (1987) – all tracks except "Raise Hell" and "Panic" (Anthrax), (Megaforce Records/Polydor, Japan)
Precious Metal – "I'm Eighteen" (Anthrax), (Stylus Music)
Video Games
Brütal Legend (2009) (Electronic Arts) – "Metal Thrashing Mad" (Anthrax)
Guest Appearances
Kuni – Masque (1986)
Robby Lochner (1997) – "Still Burning" and "Inside Information"
DC to Daylight (1997) – "Still Burning" and "Inside Information"
A Tribute to Limp Bizkit (2002) – "Faith"
Jack Frost – Out in the Cold (2005) – "Crucifixation"
Race Track Rock (antiMUSIC records compilation) (2007) – "Piece of Me"
References
Neil Turbin Wikipedia
(Text) CC BY-SA