Director(s)

Justin Wiebe




Artist(s)

Kirk Gibsons




Initial release date

15 November 2011




Genre

Racing video game






Programmer(s)

Eric Turmel




Writer(s)

Alex De Rakoff


Series

Need for Speed





Publisher(s)

Electronic ArtsJP: Sega




Producer(s)

Alex GrimbleyBrian LindleySteve Anthony




Platforms

PlayStation 3, Microsoft Windows, Xbox 360, Nintendo 3DS, Wii, Java Platform, Micro Edition


Developers

EA Black Box, Firebrand Games


Nominations

VGX Award for Best Driving Game




Similar

Need for Speed games, Electronic Arts games, Racing video games
Need for speed the run gameplay pc hd
Need for Speed: The Run is a racing video game, the eighteenth title in the long-running Need for Speed franchise, and developed by Canadian EA subsidiary EA Black Box and published by Electronic Arts. The Wii and 3DS versions were developed by Firebrand Games, the team behind Undercover and Nitro (both DS versions). It was released in North America on November 15, 2011 and November 18, 2011 in Europe.
Contents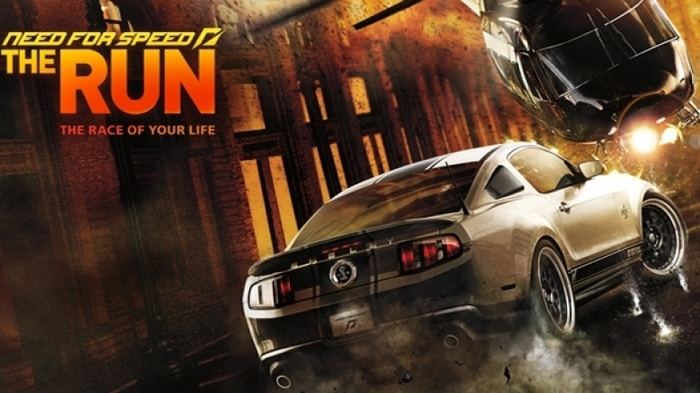 The game was described as an "illicit, high-stakes race across the country. The only way to get your life back is to be the first from San Francisco to New York. No speed limits. No rules. No allies. All you have are your driving skills and sheer determination".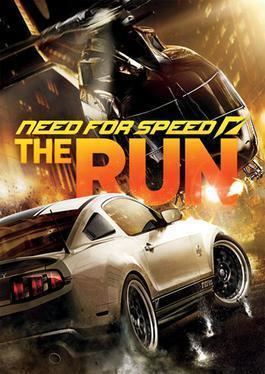 Producers Jason DeLong and Steve Anthony stated during an interview that Black Box aimed to obtain critical acclaim after their last game received universally poor ratings. The Run was in production for three years, though previous Black Box titles had much shorter development periods. The Run was Black Box's last game before its restructuring in 2012.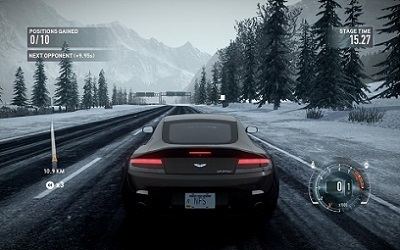 Need for speed the run part 1 the beginning gameplay commentary
PS3, Xbox 360, Windows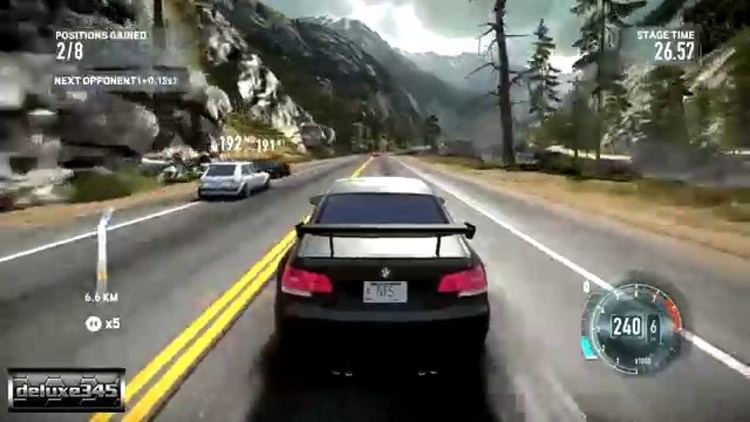 Need for Speed: The Run is a racing video game and the eighteenth title in the Need for Speed series. Players take part in street racing across real world locations in the United States. There are over 300 kilometres (190 mi) of road, three times more than Hot Pursuit, making it the biggest Need For Speed game on release. Most event types require the player to overtake opponents to win the race. There are also time attack events and survival events where the players must prevent their vehicle from being destroyed while under attack. Cars are divided into tiers based on performance. During a race, the player can enter a gas station to change the vehicle they are using and make visual customisations. Unlike previous Need for Speed titles, The Run features sections where the player exits their car and is travelling on foot. Gameplay in these sections is restricted to quick time events.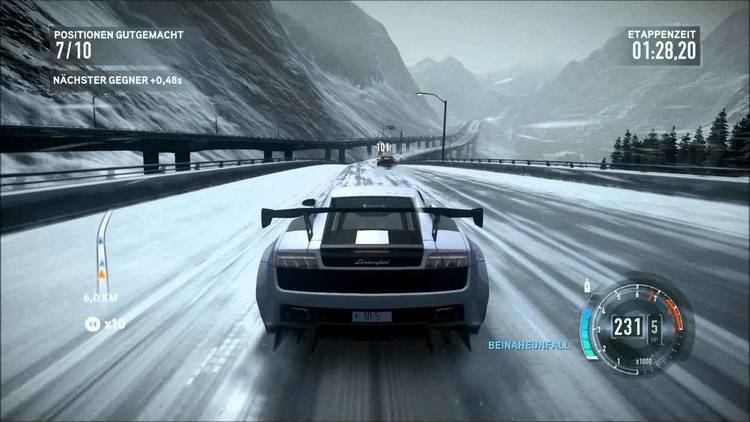 The driving model of the game is described as "sit somewhere between Shift and Hot Pursuit", not as arcade-styled as Hot Pursuit, but neither as simulator-styled as Shift. The Run employs a large range of real-world vehicles, seemingly taking in the usual mix of muscle cars, street racers and refined exotics, described as "each car presents a different driving challenge for the player". Exclusively digitized for the game is the 2012 Porsche 911 Carrera S and the Pagani Huayra. The damage system is similar to that seen in Hot Pursuit. The cars can be altered with performance upgrades and visual upgrades, such as paint colors and body kits. There are cosmetic body kits known as Style Pack kits and Aero Pack kits, which affect aerodynamics as well as performance.
An experience points (XP) system is used for unlocking cars and events in multiplayer and Challenge Series races. The game also feature a Rewind option to allows the player to restart an event to their last checkpoint if they wreck their vehicle or rewind their vehicle from a collision or missed opportunity. Rewinds are only available in limited quantities as their amount dependent on the difficulty level that the player has selected; Easy have 10 Rewinds, Normal have 5 Rewinds, Hard have 3 Rewinds and Extreme have 1 Rewind as well as the most difficult AI opponents.
Additionally, Need for Speed Autolog, the Need for Speed franchise's social competition functionality, which was introduced in Hot Pursuit and was previously used in Shift 2: Unleashed, is also back as it continues to track career progression and compare game stats.
Multiplayer
Up to 8 players can participate in a single online match. Players are able to party with friends, pick a playlist of their favorite challenges and compete for supremacy across every stage of game. In addition to this, players never have to wait in a lobby again even if they are joining a race in progress. The multiplayer matches are split into differing game type playlists, such as Supercar Challenge, NFS Edition Racing, The Underground, Mixed Competition, Exotic Sprint, and Muscle Car Battles. Most of these modes pertain to different car varieties for each race, but the Supercar Challenge is meant entirely for the fastest cars on the fastest tracks. The player can select an event and vote towards the race course where the multiplayer game should be taking place on. Players also take part in a reward system known as "The Bonus Wheel", which randomly selects a reward and required goal criteria for it.
Wii, 3DS versions
The game is similar to Need for Speed: Hot Pursuit. Players race down freeways until they meet a police car. The police then try to chase them down and wreck their car. They also encounter other objectives such as a straight-up race. There is another mode where players 'duel' a rival. They can also race to toll booths that double as checkpoints.
The 3DS version also features Autolog, which is integrated throughout the career mode and uses 40 in-game challenges scattered throughout the campaign. The game also takes advantage of StreetPass, letting players upload their best Autolog scores to other Nintendo 3DS devices. In multiplayer, the game features a straight race mode where eight people compete. There is also a four-on-four Cops vs. Racers mode. The game supports Wi-Fi and local wireless connections. However, the Wii version lacks online play, yet it has split-screen multiplayer.
PS3, Xbox 360, Windows storyline
Jackson "Jack" Rourke is a fearless street racer and a mechanic, who owns a garage in San Francisco. He is indebted to the mob as he is unable to repay them the money for starting his business. He attempts to hide, but they manage to locate and kidnap him. After escaping an attempt on his life in a car crusher (his first car, a Porsche 911 Carrera 4S), Jack, in desperation, goes to his former girlfriend and his current business partner Sam Harper at a restaurant in Chinatown. She recommends a way out: a massive illegitimate street racing event named "The Run", which is a 3000-mile (4828 km) journey across the continental USA, starting in San Francisco and ending in New York City. Sam manages Jack's $250,000 entrance fee for the race and promises him a 10% cut of the $25 million jackpot, but he has to defeat 210 other racers to win. To complicate things, he is in debt to both the police and the criminal organization, and both want to make sure that he never finishes the race.
Jack pulls out a car from his garage and begins the race. After escaping from San Francisco by driving off the unfinished replacement span of the Eastern San Francisco-Oakland Bay Bridge, Jack passes through Altamont Pass, Yosemite National Park, and Death Valley, before making it to Las Vegas in the top 150. Upon arrival, two female team racers interrogate him about his skills, and he is nearly apprehended after police shut down the city. However, he manages to escape out of Fremont Street, but is nearly crushed by a semitrailer truck. He manages to acquire a new vehicle, and heads to Chicago to make it in the top 50. On the way, he passes through the desert and up into the Rocky Mountains, where a one-on-one race against an opponent unfolds as the mountain slopes are detonated with dynamite to remove excess snow for the year. He races through Denver and the Badlands and across the Mississippi River, and upon arrival in Chicago, Marcus Blackwell, Jack's biggest rival and the main antagonist of the game, uses his connections with the mob to organize a "welcome committee". Jack is then forced out of his car and pursued on foot by the mob's machine gun-mounted helicopter. After Jack temporarily escapes from the helicopter, he acquires a stolen police car, but is pursued by the helicopter again down Lower Wacker Drive and along the river. He tries to stay out of the spotlight of the helicopter to avoid getting the vehicle shot and destroyed, but ends up crashing in a train yard. Jack escapes from the overturned police car seconds before a freight train runs it down. Escaping Chicago and entering Cleveland, he drives through an industrial train yard filled with high explosives, trying to escape the mob. Crashing through the window of a warehouse, Jack wrecks the helicopter by slamming into its tail and sending it into the side of a building. After this, Jack is directed to and see a man named Uri for a new car. On the final leg to New York, Jack races through rural Pennsylvania, the Appalachians and Big Run State Park, defeating the final racers in the process. Jack makes it to New York in the top 2, passing through New Jersey. He races Marcus Blackwell (who drives a heavily modified Tier 6 Aston Martin One-77) through the crowded morning streets of Manhattan and Brooklyn, and on the final stretch Marcus is killed after he flips his car. As a result, Jack wins The Run and claims the $25,000,000 jackpot.
Later on, Jack meets with Sam, who gives him the key to the deposit box at the Grand Central Station. She also informs him about another job, which he happily accepts. The credits roll, which during which Jack is then shown on a desert road in his Mustang. Sam calls up and asks, "How's it goin' down there? Havin' a good time, Jack?" to which Jack responds, "There's no place I'd rather be." Smiling, he looks in his rear-view mirror, as the camera pans overhead to reveal a number of police cars chasing him.
Characters
Several characters in the game are digital likeness of real world actors. The cast also lends their voices to the game. Actor Sean Faris portrays protagonist Jack Rourke while actress Christina Hendricks plays Sam Harper. Two Sports Illustrated models, Irina Shayk and Christine Teigen also have roles in the game.
Wii, 3DS storyline
The Nintendo 3DS and Wii versions features a different storyline than its contemporaries. The plot unfolds through graphic novel-esque cut scenes that also contain mini games, though they are not the same as the quick-time event game-play of the console version. The story is divided into five acts (which is further divided into 26 "episodes"). The protagonist of the 3DS/Wii version is not Jack, but rather a down-on-his-luck stock car racer named "Matt". The premise remains mostly unchanged (a coast-to-coast race with a large pot at stake), but introduces a female character who takes the story in a different direction. She doesn't say her name until the run is completed. she also appears to know him while he doesn't know her.
When the game begins, Matt meets a person whom he doesn't know, and she tells him that they have to get to the bridge at a certain time. Later in the game, Matt goes through different cars because of the person that he doesn't know gets them for him (except for a few cars in The Run.) Matt asks her about her identity but she doesn't respond to his question. However, there is a conflict when they get to a certain area. There, Matt finds out that the unknown person was using him to get to that area.
Matt had also wondered why people were chasing him and the unknown female character, but it all ends up in the Chicago area in the game. One morning, somebody took the keys from Matt's car that the unknown female character got him, and stole the car. Matt has to follow the person and had to follow the driver. As it turns out, the driver that took the keys, was the unknown female character in his perspective. She later gives a case to somebody that knows her, and Matt is forced to leave the area without her.
Later in the game, a person who Matt didn't like gets him a new car, and Matt uses it until the New Jersey highway section. At the New Jersey highway section, Matt, once again, gets a new car. This time, it is a very fast car that has a very high top speed. However, the unknown female character comes back again. This time he asks her something again about her and she says that she was more of an "informant".
When they reach the New York City section, they get closer to the finish line (which is in the Times Square area.) In order to get to the finish line, they have to take a tunnel that leads right into the Times Square area. Once they reach the finish line, there are police and more waiting by the finish line and they are forced out of the New York City area. When they leave the city, the unknown female character had an idea to drop the reason why they are getting pursued and it worked. They plan on going to Canada. Matt asks her about her identity. She finally answers him, and says that her name is "Sophia".
Development
Since the release of Undercover, Black Box had been working on another entry to the franchise, presumably continuing the action focused street-racing gameplay of Black Box's previous titles. This game had an extended development window to give the developers a chance to create a game that "could really blow the doors off the category". It was confirmed that the game would feature a fictional storyline and characters. The game was first hinted early in November 2010 by Senior Vice President of EA Games Europe, Patrick Söderlund in an interview with Eurogamer, before the release of Hot Pursuit. Söderlund stated he wanted to alternate developers to give them time to make a good game. Eurogamer's Robert Purchese asked, "You say there will be an arcade NFS game every year in November, but next year's game won't be developed by Criterion. Is it Black Box?", Söderlund stated "You can assume that, yes. Yes. I would say so, yes."
The game was originally set to be revealed at E3 2011, however, on April 28, 2011, a listing for Need for Speed: The Run appeared on UK retailer site ShopTo. Later, EA released the teaser trailer for all to see. On April 29, the firm confirmed the game's details. EA Games Label president, Frank Gibeau stated that Need for Speed: The Run would offer "an edgier experience" than previous entries in the racing series.
The Run's lead development platform was the PlayStation 3. At E3 2011, it was announced that the PlayStation 3 version of the game includes seven exclusive cars, including the Bugatti Veyron Super Sport, Hennessey Venom GT, Lexus LFA, Gumpert Apollo Sports, Lamborghini Countach 5000QV, Koenigsegg Agera R and Porsche Carrera GT.
EA Black Box stated that the Frostbite 2 engine allowed The Run to look stunning, stating that Frostbite 2 was not only the best engine it had used in a game to date, but "the most versatile" too. According to designer Alex Grimbley, it apparently took a year to re-purpose the tech for driving rather than shooting. The EA Black Box team, especially the artists, coders and designers, for the first time, worked collaboratively in small groups on The Run. Executive producer Jason DeLong stated that the Frostbite engine provided a more detailed cinematic environment and experience to the game. The Run was the first non-DICE game to use Frostbite 2, but Black Box did collaborate with DICE to make certain that the engine was used properly, with DeLong commenting that the collaboration allowed for a "very deep racing mechanic of handling physics into the game". Executive producer Jason DeLong claimed that the studio used DICE's Frostbite 2 engine for The Run as it was intent on making a "Hollywood" experience and to give the game a more cinematic feel than past story-based Need for Speed titles.
The Run's producer Alex Grimbley confirmed that The Run would not feature any form of vehicle customization, stating: "We decided against customization because that is not what The Run is about. It is an understandable stance given that is a whole new direction for the franchise. We want to focus on the story and the race itself." However, this statement was retracted after some trailers and screenshots of the game featured visually modified vehicles. A GameSpot trailer released on November 2, 2011 officially confirmed that body kits and selectable body paints can be placed on vehicles.
When asked why The Run is from San Fran – New York rather than LA – New York, game's producer Brian Lindley replied: "That's a good question. I think we were maybe looking for more of a direct route. It's more of a straight line route rather than being sort of corner to corner. But also, San Fran has some iconic landmarks and things like the bridge and the downtown. Also, what we can do with the environment with things like fog, it makes it of a bit cooler place to drive than LA. And my experiences driving in LA are largely being stuck in traffic! So that's the primary reason, it's just a cooler looking start for the game." Black Box PR Manager Dana Sissons stated that The Run was going to be more exciting, more varied, and bigger than ever. The race from San Francisco to New York was full of new race modes, tons of different terrain, and a few "Michael Bay movie moment" avalanches to keep you on your toes.
The Run is powered by DICE's Frostbite 2 engine, making the game the first non-shooter and one of the first console titles to use the engine.
Marketing and release
Prior to its release, Need for Speed: The Run was marketed and promoted heavily through the use of numerous Internet and TV trailers. Famed Hollywood action director Michael Bay directed a TV advertisement for the game. The advertisement features explosions, car crashes, supercars and police vehicles. In addition to the standard edition, a Limited Edition of the game was announced, which was available through pre-order. The Limited Edition features numerous bonuses over the standard edition, including exclusive packaging, three exclusive cars (the Lamborghini Aventador, Chevrolet Camaro ZL1 and Porsche 911 Carrera S) and five exclusive challenges with bonus rewards and achievements.
There were three pre-order offers through several retail outlets. Each pre-order consisted of two bonus cars and three events inspired by the "exclusive" Challenge Series, which depended on the outlets the player pre-ordered the game. The three "exclusive" Challenge Series on offer were inspired by EA Black Box previous Need for Speed games Underground, Most Wanted and Carbon. The Underground Edition Nissan 370Z (Z34) and Underground Edition Nissan Skyline GT-R (R32) are included in the Need for Speed The Run Underground Challenge Series as bonus cars, while the Most Wanted Edition BMW M3 GTS and Razor's Mustang Boss 302 are included in the Need for Speed The Run Most Wanted Challenge Series as bonus cars, and the Carbon Edition Corvette Z06 (C6) and Darius' Audi R8 V10 are included in the Need for Speed The Run Carbon Challenge Series as bonus cars. Buying the game through Origin came with two special offers. Those who pre-ordered the game received a PC Digital download for one of five past Need for Speed titles (Hot Pursuit, Shift 2: Unleashed, Shift, Undercover and Prostreet). The Need for Speed The Run Carbon Challenge Series was also included as a pre-order bonus. This offer was only available until November 14, 2011. Those who bought the game after November 14 through Origin received a discount on seven EA racing titles, which included The Run, Shift 2: Unleashed, Shift, Hot Pursuit, Undercover, Prostreet and Burnout Paradise. This offer was available until December 31.
To promote the game in Europe, EA and Need for Speed conducted the 2011 Need for Speed European Spokesmodel Search. This continent wide search was set to discover two women with boundless energy, an outgoing personality and an edgy style fused with a passion for cars and gaming. The winners acted as Need for Speed ambassadors at events throughout 2012, including representing Need for Speed products at high-profile gaming events across Europe and the Team Need for Speed racing team in the prestigious FIA GT3 European Championship and Euro Drift program. Models searches were being conducted in five territories: France, Germany, Norway, Russia and the United Kingdom. Finalists was selected from each territory with the final two winners being announced in November 2011 in conjunction with the release of Need for Speed: The Run. To promote the game in US, Canada and UK, EA announced a competition, giving away one 2012 Porsche Carrera S. All the competitions had to do was enter by logging in with the EA account, or register for free.
Electronic Arts and Sports Illustrated announced a marketing partnership for the Need for Speed franchise, "bringing together the worlds of fashion, video games, cars and beauty in a first-of-its-kind partnership." EA announced that the likenesses of 2011 Sports Illustrated swimsuit issue cover model Irina Shayk and model Chrissy Teigen appears in the game as part of a promotional deal struck between the game publisher and popular sports magazine. The cross promotion isn't limited to the models appearance in the game. Sports Illustrated is a featured advertiser on billboards that appear in the gamescape. Sports Illustrated offered a bundle that saw buyers receive a six-month "All Access" subscription to Sports Illustrated, a copy of Need for Speed: The Run for PlayStation 3 or Xbox 360, and a Making of Need for Speed: The Run documentary DVD starring the two swimsuit models. EA also collaborated with Adidas to produce 100 pair of shoes tied into Need for Speed: The Run. The first 50 pair of shoes was available at the Adidas Originals Chicago store on October 10, with another 50 available at the San Francisco store on October 22. The first to purchase the shoes was invited to "exclusive kick-off" events at the stores a few days later.
A demo of the game was released on Xbox Live first on October 18 (expired on November 1) and PlayStation Network on October 19 (also expired on November 1), a month ahead of the game's launch. The demo featured two levels: Desert Hills, California and Independence Pass, Colorado in a Lamborghini Gallardo LP 550-2 Valentino Balboni, and supported a "refer a friend to download the demo" feature giving players access to a 2012 Porsche 911 Carrera S. Autolog also implemented in the demo, allowing the player to compare best times with friends across the two tracks. Need for Speed teamed up with HP and Vagrant Records to let fans decide which of the favorite bands they would like to see in The Run. The fans got a choice to vote for their favorite song and artist, which includes the song "Mama Taught Me Better" by Black Rebel Motorcycle Club, "Solar" by MonstrO and "Tropical Depression" by The Night Marchers, on The Run's official website.
Downloadable content
The first post-launch downloadable content (DLC) package, titled "Signature Edition Booster Pack", features nine new cars, all modified to insane levels ranging from a "Venom" Nissan 370Z to a "Falken" Porsche 911 GT3 RS 4.0. The second post-launch DLC package, titled "Italian Pack", features seven new cars (Alfa Romeo 8C Competizione, Lancia Delta HF Integrale Evoluzione, Lamborghini Diablo SV, Lamborghini Gallardo LP 570-4 Superleggera, Pagani Zonda R, Maserati GranTurismo MC Stradale, Maserati MC12) and ten new challenge events added into Challenge Series. The third DLC is the Heroes and Villains pack which features all the pre-order vehicles available for download.
Reception
Need for Speed: The Run was met with mixed reviews. Aggregating review website Metacritic gave the Wii version 64/100, the Xbox 360 version 68/100, the Nintendo 3DS version 65/100, the PlayStation 3 version 64/100 and the PC version 69/100.
The first review was published by Game Informer, which gave the game 7.75 out of 10, saying that "Need for Speed: The Run is by no stretch a bad game; it just fails to capitalize on its chances. San Francisco to New York is a long haul, and it's even longer when not enough happens in between."
A couple more positive reviews include GameTrailers, which gave it an 8.4 out of 10, writing "Need for Speed: The Run falters with its high-profile but underdeveloped plot as well as some awkward design choices. However, it overcomes these potholes with courses that are a blast to drive and simple multiplayer that keeps you hooked in." Gaming Nexus which gave it an A-, and stated "The Run takes the venerable franchise in a startling new direction while preserving all of the aspects that have made the series so successful. This one is definitely worth taking a look at."
IGN gave it a 6.5 "Okay" rating, stating "All this awesome racing action gets somewhat lost amid the nonexistent story, the dumb/scripted AI, the lack of options, and the overall shortness of the game. The Run is not a marathon racing game, it's a quick and dirty drag race." 1UP gave it a C+, stating "The Run takes an awkwardly serious approach to its story, eschewing the over-the-top fun and wackiness of its clear inspirations -- movies like the Cannonball Run series and classic arcade games like Cruis'n USA --to deliver a cross-country campaign that's sometimes exhilarating, but often frustrating and surprisingly banal."
Eurogamer gave it 5 out of 10, saying "The worst of the game's technical sins is performance, with appallingly low frame rates in our patched PS3 retail version when you brake suddenly or drift through many a corner."
GamesRadar was more positive to the game, which gave it 8 out of 10, and stated "It's possible Need for Speed The Run won't provide as many hours of entertainment as previous NFS games, but then it packs in unique events and some incredibly exciting chase sequences, meaning it packs a lot of entertainment-per-hour. It's not very forgiving of mistakes, but then it provides greater rewards as a result."
VideoGamer gave it 6 out of 10, saying "The Run certainly isn't terrible, and a big improvement on Black Box's previous effort, Undercover, but it needed more moments like the avalanche and less monotonous freeways. With the campaign over in an afternoon and the rest of the package failing to offer anything to keep you playing, The Run is some decent throwaway fun that will be forgotten as soon as you move on to something else."
GamePro gave it 6 out of 10, writing "The journey across America is beautifully rendered, capturing the varied landscapes spectacularly as you travel over the Sierra, across the Great Plains, and head towards the East Coast. The quality of the movies is very good too, and the characters' faces are nicely rendered to convey emotion. But the story and the gameplay just don't hold up their side of the bargain, and the game ends up falling short of its considerable potential."
Edge gave it one of its lowest scores, a 3 out of 10, saying "The notion that playing games is a waste of your time is nonsense, of course, but... stuffed with a procession of long-winded loading sequences, protracted menu flipping and unskippable cutscenes, it often feels like there's as much watching as there is playing. Time wasted, in other words." They criticized the many technical and graphical glitches, saying "sometimes the lighting effects mix textures into strange oily swirls, while at other times it feels like you're driving one big polygon." However, in the post script, they did concede that, while flawed, the game does have a clever concept and occasionally delivers those rare feelings of escapism that many arcade-style racers strive for: "The Run may not have much else going for it, but in its unusual approach to the genre it at least tries to do something new."
References
Need for Speed: The Run Wikipedia
(Text) CC BY-SA