Ned Rorem (born October 23, 1923) is an American composer and diarist, best known and most praised for his song settings. He won a Pulitzer Prize in 1976.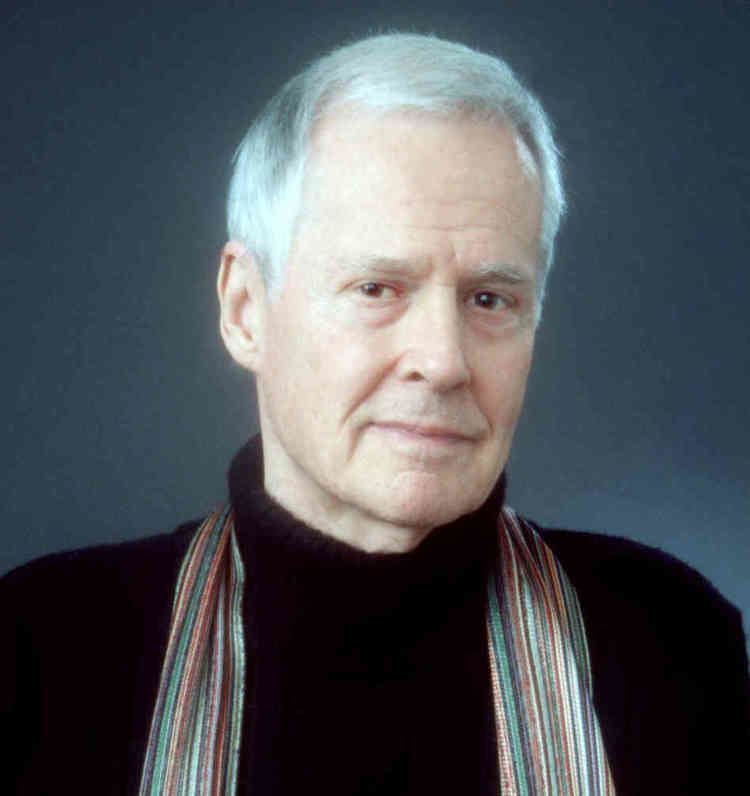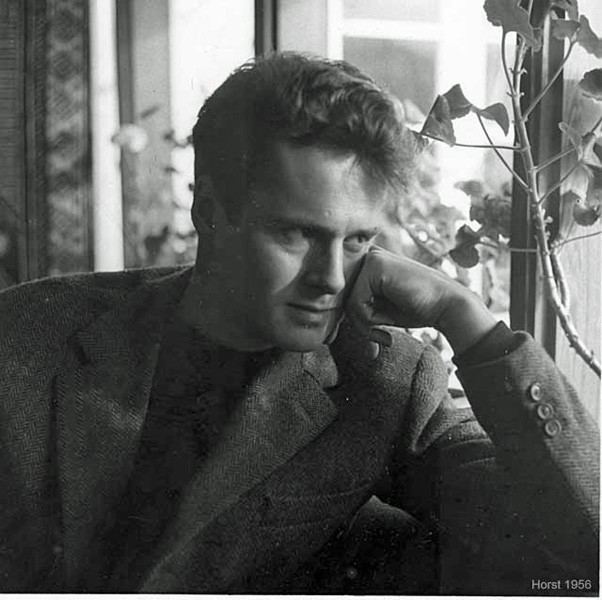 Rorem was born in Richmond, Indiana and received his early education in Chicago at the University of Chicago Laboratory Schools, the American Conservatory of Music and then Northwestern University. Later, Rorem moved on to the Curtis Institute in Philadelphia and finally the Juilliard School in New York City. Rorem was raised as a Quaker and makes reference to this in interviews in relation to his piece based on Quaker texts, A Quaker Reader.
In 1966 he published The Paris Diary of Ned Rorem, which, with his later diaries, has brought him some notoriety, as he is honest about his and others' sexuality, describing his relationships with Leonard Bernstein, Noel Coward, Samuel Barber, and Virgil Thomson, and outing several others (Aldrich and Wotherspoon, eds., 2001). Rorem has written extensively about music as well. These essays are collected in anthologies such as Setting the Tone, Music From the Inside Out, and Music and People. His prose is much admired, not least for its barbed observations about such prominent musicians as Pierre Boulez. Rorem has composed in a chromatic tonal idiom throughout his career, and he is not hesitant to attack the orthodoxies of the avant-garde.
His notable students include Daron Hagen.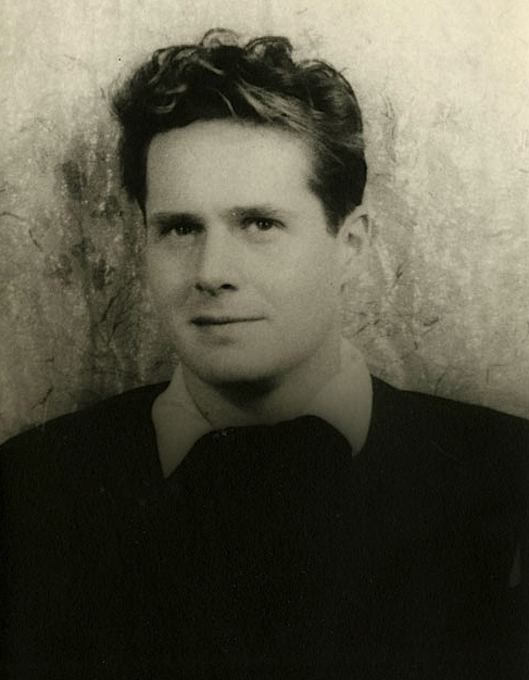 A Childhood Miracle, 1951, opera in one act.
The Robbers, (1956), a one-act opera.
Miss Julie (1965)
Hearing (1966–76), opera in five scenes
Bertha (1968), opera in one act.
The Three Sisters Who Are Not Sisters (1968), three-act opera.
Fables (1971), five very short operas to poems by Jean de la Fontaine. The five 'micro-operas' are:
The Animals Sick of the Plague
The Bird Wounded by an Arrow
The Fox and the Grapes
The Lion in Love
The Sun and the Frogs.
Our Town (2005), first performed by the Indiana University Opera, Bloomington, in 2006. Subsequent performances have been given by Lake George Opera, Aspen Opera, University of North Carolina School of the Arts, Festival Opera of Walnut Creek, The Catholic University of America, Juilliard Opera, Skylark Opera, Civic Opera of Kansas City, Raylynmor Opera Company, Tufts University, University of South Carolina University of North Texas, Shepherd School of Music, and Baldwin–Wallace Conservatory of Music among others.
[Miss Julie and Our Town are his only full length operas.]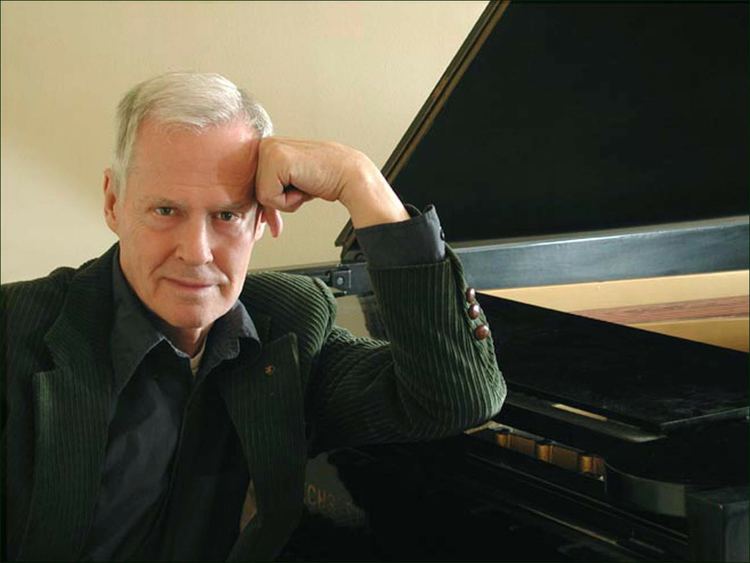 The First symphony is cast in four fairly brief movements: I. Maestoso II. Andantino III. Largo IV: Allegro. and is scored for full orchestra. Rorem has written of this work: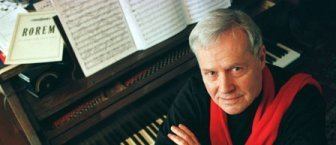 There are as many definitions of symphony as there are symphonies. In Haydn's day it usually meant an orchestral piece in four movements, of which the first was in so-called sonata form. But with Bach, and later with Beethoven through Stravinsky, Symphony means whatever the composer decides.
The Second Symphony is cast in 3 movements of unequal proportion; the 2nd & 3rd combined being less than half the length of the first; I. Broad, Moderate II. Tranquillo III. Allegro. The Second Symphony is probably the composer's least performed. Composed in 1956 it was only performed a handful of times and has remained dormant since 1959 until, as the composer puts it, "Jose Serebrier resurrected" it 43 years later.
The Third Symphony is cast in 5 movements: I. Pasacaglia II. Allegro molto vivace III. Largo IV. Andante V. Allegro molto. It is perhaps the best known of Rorem's numbered symphonies, having been premiered by Leonard Bernstein and the New York Philharmonic at Carnegie Hall, April 1959. 3 recordings have been issued over the years, though none but the most recent Naxos recording have remained in the catalogue for very long. Notable conductors of this work include: Maurice Abravanel, Leonard Bernstein, Andre Previn & Jose Serebrier. For the Naxos recording the composer noted:
Of the five movements the second was written first, the first was second, the fourth was third, the third fourth, and the last was written last. I is a Passacaglia in C, a slow overture in the grand style. II was written originally for two pianos eight years before the rest, and incorporated as the second movement of the symphony. It is a brisk and jazzy dance. III is a short, passionate page about somnambulism, full of dynamic contrast, and coming from afar. IV is a farewell to France. V is a long and fast Rondo, in itself a Concerto for Orchestra.
[All with piano accompaniment, except where stated otherwise.]
In an October, 2008 interview, Rorem referred to a new saxophone concerto for Branford Marsalis. He was commissioned in 2010 to write a piece for clarinet, cello and piano for clarinetist Thomas Piercy. He has recently written Four Sonnets of Shakespeare for tenor Andrew Kennedy, which premiered at Wigmore Hall, London on September 27, 2009, and a song-cycle Songs Old and New, written in 2008 for soprano Mary Wilson and premiered by Wilson and the IRIS Chamber Orchestra under Michael Stern in November 2009.
Ned Rorem's works have been extensively recorded. The information below is very scant. For more information, please consult Ned Rorem's own official website in the External Links (below).
Songs of Ned Rorem Susan Graham (mezzo) Malcolm Martineau (piano) Rorem's settings of poems by Paul Goodman, Theodore Roethke, Witter Bynner, Tennyson, Walt Whitman and others. Erato 80222
Songs of Ned Rorem with Charles Bressler (tenor) Phyllis Curtin (soprano) Gianna d'Angelo (soprano) Donald Gramm (bass) Regina Sarfaty (mezzo-soprano) Accompanied at the piano by the composer
Three Symphonies Jose Serebrier, Bournemouth Symphony Orchestra. Naxos Records 8.559149
"Gotham Ensemble Plays Ned Rorem" Thomas Piercy, clarinet, Rolf Shulte, violin, Judith Olson, piano, Angelina Reaux, soprano, Humbert Lucarelli, oboe, Delores Stevens, piano. Albany Records [2].
Day Music, Jaime Laredo (violin), Ruth Laredo (piano); Night Music: Earl Carlyss (violin), Ann Schein (piano). CD, Phoenix USA PHCD123, 1991
1951 - Fulbright Fellowship
1957 - Guggenheim Fellowship
1968 - Award from the National Institute of Arts and Letters
1976 - Pulitzer Prize for Music recognizing his suite Air Music: Ten Etudes of Orchestra, first performed in Cincinnati, December 5, 1975
1998 - Musical America Composer of the Year
2003 - ASCAP's Lifetime Achievement Award,
2004 - Chevalier de l'Ordre des Arts et des Lettres
2003 - Chevalier de la Legion d'honneur