Full Name

Natalija Nogulich

Born

October 1, 1950 (age 65) (

1950-10-01

)

Chicago, Illinois, U.S.

Education

Lake Forest College (1971)

Movies

National Lampoon's Christma, Hoffa, Pizza My Heart, The Guardian, The Sleepwalker Killing




Similar People

Cody Burger, Ellen Hamilton Latzen, Brian Doyle‑Murray, Mae Questel, Andy Wolk
Q/A Jenniffer Hale, D.C Douglas, Keegan Connor Tracy & Natalia Nogulich | PRSTARCON
Natalia Nogulich (born October 1, 1950) is an American film and television actress.
Contents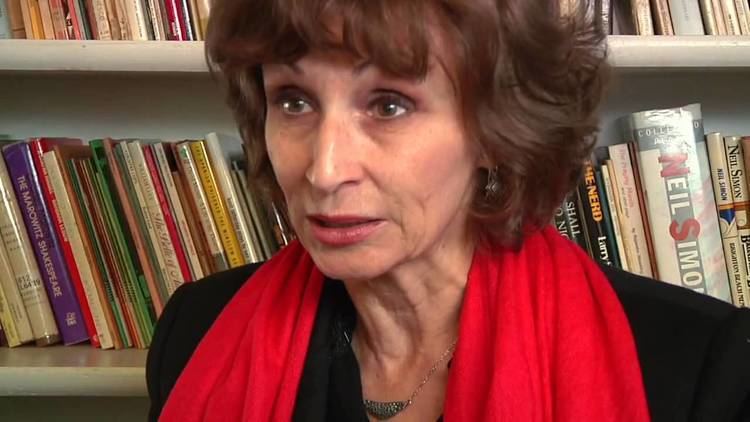 Nogulich was born Natalija Nogulich in Chicago, Illinois, of Serbian descent. Her best-known appearances have been on Star Trek: The Next Generation and Star Trek: Deep Space Nine as Vice Admiral/Fleet Admiral Alynna Nechayev.
She portrayed Josephine Hoffa in the film Hoffa and provided the voice for Mon Mothma for the radio adaptation of Return of the Jedi.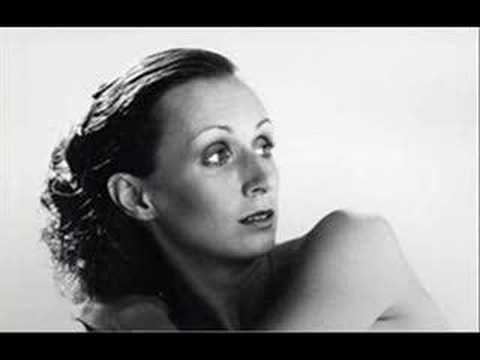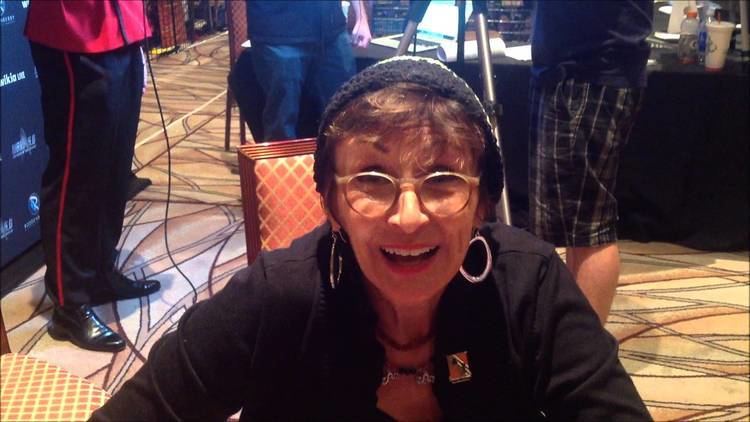 Filmography
Actress
-
All Happy Families (pre-production)
-
If It Bleeds (filming)
as
Sherrill (segment "The Springfield Three")
2018
chapter one (Short) (completed)
2019
Chicago Med (TV Series)
as
Maria Piscotta / Melinda Witherdale
- Mama Said There Would Be Days Like This (2022) - Maria Piscotta
- It's All in the Family (2019) - Melinda Witherdale
2017
Fuller House (TV Series)
as
Berta
- College Tours (2020) - Berta
- Three Weddings and a Musical (2020) - Berta
- Say Yes to the Dress (2017) - Berta
2019
The Springfield Three (Short)
as
Sherrill
2019
Proven Innocent (TV Series)
as
Barbara Lynch
- A Minor Confession (2019) - Barbara Lynch
2019
Unthinkable
as
Alana Williams
2018
Shameless (TV Series)
as
Irma
- Black-Haired Ginger (2018) - Irma
2017
Dangerous Games (Short)
2017
The Last Word
as
Middle Aged Woman
2016
Incarnate
as
Maggie (in the Car)
2016
Pete Tender (Short)
as
Gina
2015
K.C. Undercover (TV Series)
as
Mrs. Vandervoort
- K.C and the Vanishing Lady (2015) - Mrs. Vandervoort
2015
Glee (TV Series)
as
Madame Helen
- 2009 (2015) - Madame Helen
2012
Suburgatory (TV Series)
as
Marcheeza
- Les Lucioles (2014) - Marcheeza
- The Witch of East Chatswin (2012) - Marcheeza (as Natalia Nogulich)
2014
Criminal Minds (TV Series)
as
Helen Clark
- The Road Home (2014) - Helen Clark
2013
2 Broke Girls (TV Series)
as
Paulina
- And the Pastry Porn (2013) - Paulina
2013
Kickin' It (TV Series)
as
Mama Mima
- Mama Mima (2013) - Mama Mima
2013
NCIS (TV Series)
as
Judge Maddox
- Damned If You Do (2013) - Judge Maddox
2013
Red Widow (TV Series)
as
Elena
- The Hit (2013)
- The Captive (2013) - Elena
- The Escape (2013) - Elena
- The Consignment (2013) - Elena
- Pilot (2013) - Elena
2013
Phil Spector (TV Movie)
as
Giovanetta Ricci
2013
The Wizards Return: Alex vs. Alex (TV Movie)
as
Carmela
2013
Guys with Kids (TV Series)
as
Oksana
- First Word (2013) - Oksana
2011
Hot in Cleveland (TV Series)
as
Vadoma
- Sisterhood of the Travelling SPANX (2011) - Vadoma
2011
I Melt with You
as
Patient (as Natalia Nogulich)
2010
The Hard Times of RJ Berger (TV Series)
as
Mrs. Bender
- The Berger Cometh (2010) - Mrs. Bender
2009
Commentary (Short)
as
Velma Geldmacher (as Natalia Nogulich)
2009
Ready 2 Rumble Revolution (Video Game)
2008
Immigrants (L.A. Dolce Vita)
as
Additional Voices (English version, voice)
2008
Lincoln Heights (TV Series)
as
Art History Teacher
- The New Wild Ones (2008) - Art History Teacher
2008
The Middleman (TV Series)
as
Rosa Krebb
- The Obsolescent Cryogenic Meltdown (2008) - Rosa Krebb
2008
Jane Doe: Eye of the Beholder (TV Movie)
as
Andreas Vanderwiel
2007
Notes from the Underbelly (TV Series)
as
Isobel
- She's Gotta Have It (2007) - Isobel (as Natalia Nogulich)
2007
24 (TV Series)
as
CTU Doctor
- Day 6: 2:00 p.m.-3:00 p.m. (2007) - CTU Doctor
2006
The Young and the Restless (TV Series)
as
Judge
- Episode #1.8532 (2006) - Judge
2006
Toot & Puddle: I'll Be Home for Christmas (Video)(voice)
2006
The Unit (TV Series)
as
Evelyn
- Morale, Welfare and Recreation (2006) - Evelyn
2006
So Notorious (TV Series)
as
Touca
- Charitable (2006) - Touca (as Natalia Nogulich)
- Accomodating (2006) - Touca (as Natalia Nogulich)
- Plucky (Pilot) (2006) - Touca (as Natalia Nogulich)
2006
Bones (TV Series)
as
Ivana Bardu
- The Woman at the Airport (2006) - Ivana Bardu
2005
Strong Medicine (TV Series)
as
Hillary
- Baby BOOM! (2006) - Hillary
- New Blood (2005) - Hillary
2005
Nip/Tuck (TV Series)
as
Shirley
- Cherry Peck (2005) - Shirley (as Natalia Nogulich)
2005
Pizza My Heart (TV Movie)
as
Mary Prestolani
2005
The Closer (TV Series)
as
Kingsley's Lawyer
- About Face (2005) - Kingsley's Lawyer
2005
Locusts (TV Movie)
as
Lorelei Wentworth (as Natalia Nogulich)
2005
Drake & Josh (TV Series)
as
Yeesta
- We're Married (2005) - Yeesta
2004
Huff (TV Series)
as
Dr. Ann Brunner
- Flashpants (2004) - Dr. Ann Brunner
2004
The West Wing (TV Series)
as
Israeli Ambassador Shira Galit
- The Birnam Wood (2004) - Israeli Ambassador Shira Galit
- N.S.F. Thurmont (2004) - Israeli Ambassador Shira Galit
- Memorial Day (2004) - Israeli Ambassador Shira Galit
2004
Growing Pains: Return of the Seavers (TV Movie)
as
Mike's boss (as Natalia Nogulich)
2004
Medical Investigation (TV Series)
as
Dahlia
- In Bloom (2004) - Dahlia
2004
The Hollow (TV Movie)
as
Nancy Worthen
2004
Crossing Jordan (TV Series)
as
Mrs. Novotna
- Missing Pieces (2004) - Mrs. Novotna
2004
The Division (TV Series)
as
Jean Morrison
- Rush to the Door (2004) - Jean Morrison
2004
It's All Relative (TV Series)
as
Dominique
- Our Sauce, It Is a Beauty (2004) - Dominique
2004
JAG (TV Series)
as
Diamond Saleswoman
- A Girl's Best Friend (2004) - Diamond Saleswoman
2003
Frankie and Johnny Are Married
as
Theater Patron (as Natalia Nogulich)
2003
Watching Ellie (TV Series)
as
Analyst
- Shrink (2003) - Analyst (as Natalia Nogulich)
2003
Without a Trace (TV Series)
as
Rosalind Kandell
- Underground Railroad (2003) - Rosalind Kandell
2003
For the People (TV Series)
as
Dr. MacDougal
- Power Play (2003) - Dr. MacDougal
2002
Charmed (TV Series)
as
Evil Witch
- Happily Ever After (2002) - Evil Witch
2002
Ally McBeal (TV Series)
as
Melissa Bloom
- What I'll Never Do for Love Again (2002) - Melissa Bloom
2002
Sabrina the Teenage Witch (TV Series)
as
Geri, Josh's Mother
- The Competition (2002) - Geri, Josh's Mother
2002
Nikki (TV Series)
as
Frances
- She Was a Job-Jumper (2002) - Frances (as Natalia Nogulich)
2001
Dying to Dance (TV Movie)
as
Verchenko
2001
The Lot (TV Series)
as
Cleo
- Oscar's Wilde (2001) - Cleo (as Natalia Nogulich)
1997
Days of Our Lives (TV Series)
as
Ingrid Mitchell / Dr. Walker / Ms. Bernard
2000
The Pub of Heaven (TV Series)
as
Mother Teresa
- The Arrival (2000) - Mother Teresa (voice)
- Holy Mother Teresa! (2000) - Mother Teresa (voice)
- The Bar is Alive with the Sound of Satan (2000) - Mother Teresa (voice)
2000
Grown Ups (TV Series)
as
The Director
- Action (2000) - The Director (as Natalia Nogulich)
1999
Ryan Caulfield: Year One (TV Series)
- A Night at the Gashole (1999)
1999
Chicago Hope (TV Series)
as
Principal
- Y' Gotta Have Heart (1999) - Principal
1999
M.U.G.E.N (Video Game)
1999
Restraining Order
as
Judge Hargreaves
1996
The Pretender (TV Series)
as
Susan Granger
- "Mr. Lee" (1999) - Susan Granger
- To Serve and Protect (1996) - Susan Granger
1997
Tracey Takes On... (TV Series)
as
Paige
- Erotica (1999) - Paige
- Food (1997) - Paige (as Natalia Nogulich)
1998
Caroline in the City (TV Series)
as
Ms. Kaye 'Kitty' Reynaldo
- Caroline and the Diva (1998) - Ms. Kaye 'Kitty' Reynaldo
1998
Home Improvement (TV Series)
as
Agatha
- Bewitched (1998) - Agatha
1998
Frasier (TV Series)
as
Susan Kendall
- Hot Ticket (1998) - Susan Kendall
1998
The Get
as
Mother (as Natalia Nogulich)
1998
Of Light and Darkness (Video Game)
as
Tirinia / News Woman 2
1998
Jenny (TV Series)
as
Sophia
- A Girl's Gotta Make Room for Daddy: Part 2 (1998) - Sophia
1998
Prey (TV Series)
as
Dr. Ann Coulter
- Existence (1998) - Dr. Ann Coulter
1997
C-16: FBI (TV Series)
as
Hannah Thomopoulos
- The Sandman (1997) - Hannah Thomopoulos
1997
The Practice (TV Series)
as
Judge Stevens
- First Degree (1997) - Judge Stevens
- Dog Bite (1997) - Judge Stevens
- Part IV (1997) - Judge Stevens
- Trial and Error (1997) - Judge Stevens
1997
The Sleepwalker Killing (TV Movie)
as
Atty. Brooke McAdam
1996
Star Wars: Return of the Jedi - The Original Radio Drama (TV Series)
as
Mon Mothma
- Pattern and Web (1996) - Mon Mothma (voice)
1996
The Lazarus Man (TV Series)
as
Joie / Miss Dewinter / Joie DeWinter
- The Tartarus Wheel (1996) - Miss Dewinter
- The Palace of Dreams (1996) - Joie DeWinter (as Natalia Nogulich)
- Awakening: Part 2 (1996) - Joie
- Awakening: Part 1 (1996) - Joie
1996
The Shot
as
Theatre Director (as Natalia Nogulich)
1996
Dark Skies (TV Series)
as
Dr. Helen Gould
- Mercury Rising (1996) - Dr. Helen Gould (as Natalia Nogulich)
1996
After Jimmy (TV Movie)
as
Lydia (as Natalia Nogulich)
1996
Murder One (TV Series)
as
Martina Spector
- Chapter Twenty-Two (1996) - Martina Spector
- Chapter Twenty (1996) - Martina Spector
1996
Eye for an Eye
as
Susan Juke (as Natalia Nogulich)
1996
The Commish (TV Series)
as
Kitty Rothman / Jordan
- Redemption (1996) - Kitty Rothman / Jordan
1995
Ned and Stacey (TV Series)
as
Bernadette Macdowell / Bernadette MacDowell
- New Year's Eve (1996) - Bernadette MacDowell
- Cover Story (1995) - Bernadette Macdowell
- Portrait of a Marriage (1995) - Bernadette Macdowell
1995
NewsRadio (TV Series)
as
Melanie Sanders
- Negotiation (1995) - Melanie Sanders
1995
The Client (TV Series)
as
Lynette Keller
- Dear Harris (1995) - Lynette Keller
1995
Aaahh!!! Real Monsters (TV Series)
as
Minnie / Woman
- Eau de Krumm/O'Lucky Monster (1995) - Minnie / Woman (voice)
1995
Dazzle (TV Movie)
as
Phoebe Millbank (as Natalia Nogulich)
1995
Steal Big Steal Little
as
Alice
1995
Above Suspicion
as
Def. Atty. Wallace (as Natalia Nogulich)
1992
Picket Fences (TV Series)
as
Louise Talbot
- Changing of the Guard (1995) - Louise Talbot (uncredited)
- Pageantry (1992) - Louise Talbot
1992
Murder, She Wrote (TV Series)
as
Denise Naveau / Marika Valenti
- Murder a la Mode (1995) - Denise Naveau
- The Classic Murder (1992) - Marika Valenti
1994
Sweet Justice (TV Series)
as
Lenore Laderman
- Sex, Lies and Shining Armor (1994) - Lenore Laderman
1994
Star Trek: Deep Space Nine (TV Series)
as
Adm. Alynna Nechayev
- The Search, Part II (1994) - Adm. Alynna Nechayev
- The Maquis, Part II (1994) - Adm. Alynna Nechayev
1994
The Glass Shield
as
Judge Helen Lewis
1994
Confessions of Sorority Girls (TV Movie)
as
Mrs. Masterson
1994
Rebel Highway (TV Series)
as
Mrs. Masterson
- Confessions of a Sorority Girl (1994) - Mrs. Masterson
1992
Star Trek: The Next Generation (TV Series)
as
Adm. Alynna Nechayev / Vice-Adm. Alynna Nechayev
- Preemptive Strike (1994) - Adm. Alynna Nechayev
- Journey's End (1994) - Adm. Alynna Nechayev
- Descent (1993) - Adm. Alynna Nechayev
- Chain Of Command, Part I (1992) - Vice-Adm. Alynna Nechayev
1994
Children of the Dark (TV Movie)
as
Stanja Janecek
1990
L.A. Law (TV Series)
as
Lorraine Korshak / Helen Keris
- Three on a Patch (1994) - Lorraine Korshak
- The Pay's Lousy, But the Tips Are Great (1990) - Helen Keris (as Natalia Nogulich)
1994
The Chase
as
Frances Voss
1993
Moon Over Miami (TV Series)
as
Kyla Tamay
- Small Packages (1993) - Kyla Tamay
1993
Cafe Americain (TV Series)
as
Zelda
- There's No Business Like Show Business (1993) - Zelda
1993
Sisters (TV Series)
as
Hera
- Demons (1993) - Hera (as Natalia Nogulich)
1993
Jack's Place (TV Series)
as
Lola
- Something Wonderful This Way Comes (1993) - Lola (as Natalia Nogulich)
1993
It's Nothing Personal (TV Movie)(as Natalia Nogulich)
1992
Civil Wars (TV Series)
as
Lorraine Wofford
- Dances with Sharks (1993) - Lorraine Wofford
- Shop 'Til You Drop (1992) - Lorraine Wofford
1991
Brooklyn Bridge (TV Series)
as
Aunt Miriam
- Brave New Worlds (1992) - Aunt Miriam
- On the Road (1992) - Aunt Miriam
- Boys and Girls Together Again (1992) - Aunt Miriam
- Boys and Girls Apart (1992) - Aunt Miriam (as Natalia Nogulich)
- Boys and Girls Together (1992) - Aunt Miriam
- Where Have You Gone, Jackie Robinson? (1991) - Aunt Miriam
- War of the Worlds (1991) - Aunt Miriam
- Sylvia's Condition (1991) - Aunt Miriam
- Death in Brooklyn (1991) - Aunt Miriam
1992
Freshman Dorm (TV Series)
as
Mrs. Beckenstein
- The Scarlett Letter (1992) - Mrs. Beckenstein (as Natalia Nogulich)
1992
The Water Engine (TV Movie)
as
Soapbox Speaker Two (as Natalia Nogulich)
1988
Matlock (TV Series)
as
Dr. Barbara Reilkin / Marjorie Manners
- The Marriage Counselor (1991) - Dr. Barbara Reilkin
- The Lovelorn (1988) - Marjorie Manners (as Natalia Nogulich)
1991
The Boys (TV Movie)
as
Denise (as Natalia Nogulich)
1991
Father Dowling Mysteries (TV Series)
as
Mrs. Hudson
- The Fugitive Priest Mystery (1991) - Mrs. Hudson
1990
Lifestories (TV Series)
as
Beverly Whitestone
- Beverly Whitestone, Dan Drabowski, Sadie Maxwell, Lois Barnes (1990) - Beverly Whitestone (as Natalia Nogulich)
1990
Postcards from the Edge
as
Friend at Airport (as Natalia Nogulich)
1990
The Guardian
as
Molly Sheridan (as Natalia Nogulich)
1990
Tales from the Crypt (TV Series)
as
Madame Vorna
- Dead Right (1990) - Madame Vorna (as Natalia Nogulich)
1990
The Baby-Sitters Club (TV Series)
as
Miss Olga
- Claudia and the Missing Jewels (1990) - Miss Olga (as Natalia Nogulich)
1989
The Neon Empire (TV Movie)
as
Mildred (as Natalia Nogulich)
1989
Christmas Vacation
as
Mrs. Shirley (as Natalia Nogulich)
1989
Coach (TV Series)
as
Madame Roola
- Hoot, Hoot Hike (1989) - Madame Roola (as Natalia Nogulich)
1989
Out on the Edge (TV Movie)
as
Lynn Myerson (as Natalia Nogulich)
1989
CBS Schoolbreak Special (TV Series)
as
Tina
- Words to Live By (1989) - Tina (as Natalia Nogulich)
1989
Dirty Dancing (TV Series)
- Our Day Will Come (1989) - (as Natalia Nogulich)
1988
War and Remembrance (TV Mini Series)
as
Vera Yevlenko
- Part VI (1988) - Vera Yevlenko (as Natalia Nogulich)
1988
One or the Other (Short)(as Natalia Nogulich)
1988
Things Change
as
Anna (as Natalia Nogulich)
1988
The Dirty Dozen: The Fatal Mission (TV Movie)
as
Yelena Petrovic (as Natalia Nogulich)
1988
Another World (TV Series)
as
Saleswoman
- Episode #1.5930 (1988) - Saleswoman
1987
Cagney & Lacey (TV Series)
as
Louise Poe
- You've Come a Long Way, Baby (1987) - Louise Poe (as Natalia Nogulich)
1987
Sister, Sister
as
Fran Steuben (as Natalia Nogulich)
1987
Dynasty (TV Series)
as
April
- The Dress (1987) - April (as Natalia Nogulich)
1987
Simon & Simon (TV Series)
as
Sonia
- Second-Story Simons (1987) - Sonia (as Natalia Nogulich)
1987
My Sister Sam (TV Series)
as
Sheila
- Family Business (1987) - Sheila (as Natalia Nogulich)
1986
Designing Women (TV Series)
as
Professor Primrose 'Primmie' Horton
- Julia's Son (1986) - Professor Primrose 'Primmie' Horton (as Natalia Nogulich)
1986
Taking It Home (TV Movie)
as
Kitty
1984
A Perfect Couple (Short)
1984
Vamping
as
Julie (as Natalia Nogulich)
1983
MysteryDisc: Many Roads to Murder (Video Game)
as
Sabrina Todd (as Natalia Nogulich)
1983
Jacobo Timerman: Prisoner Without a Name, Cell Without a Number (TV Movie)
1980
Lou Grant (TV Series)
as
Pat
- Harassment (1980) - Pat
1979
Mind Over Murder (TV Movie)
as
Girl
1978
Stony Island
as
Mr. Moss' Honey
Assistant Director
1980
Touched by Love (third assistant director - uncredited)
Miscellaneous
1980
Touched by Love (production assistant)
Thanks
1996
American Buffalo (special thanks - as Natalia Nogulich)
Self
2022
Thanks for Coming In (Podcast Series)
as
Self
- 115. Natalija Nogulich (2022) - Self
2019
The Games & Writers Show (TV Series)
as
Self - Guest
- Natalija Nogulich Interview (2019) - Self - Guest
2016
A Mother's Journey: An Interview With Actress Natalija Nogulich (Video short)
as
Self
2014
Star Trek: The Next Generation - The Sky's the Limit - The Eclipse of Star Trek: The Next Generation (Documentary)
as
Self
2014
Star Trek: The Next Generation - The Privilege of Rank: Making Chain of Command (Video documentary short)
as
Self
2004
Biography (TV Series documentary)
as
Self
- Jack Nicholson: The Joker Is Wild (2004) - Self (as Natalia Nogulich)
References
Natalia Nogulich Wikipedia
(Text) CC BY-SA