Full Name

Nashla Aguilar Abraham

Born

March 22, 1994 (age 29) (

1994-03-22

)

Similar People

Natalia Juarez, Luciano Corigliano, Violeta Isfel, Ilean Almaguer, Adriana Ahumada
Nashla Aguilar Abraham (born March 22, 1994) is a Mexican actress. She started her career in Código F.A.M.A. She has appeared in: Noticieros con Carlos Loret de Mola, in different commercials, Al medio día, HOY, Nuestra Casa, Sueños y Caramelos and the Mexican soap opera Atrevete a Soñar; where she played a character named Paola. She lives in Mexico City and attended school normally instead of being home-schooled.
Contents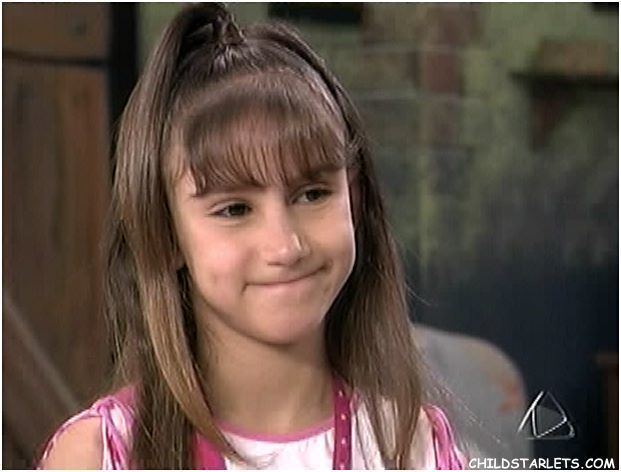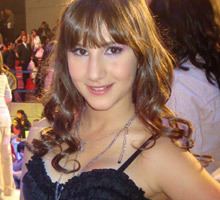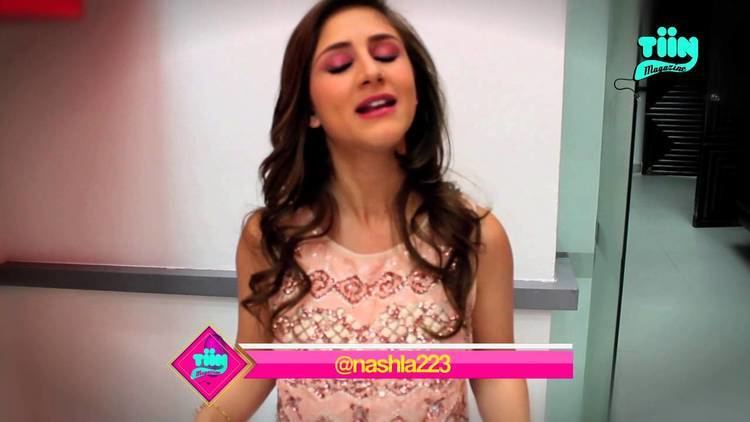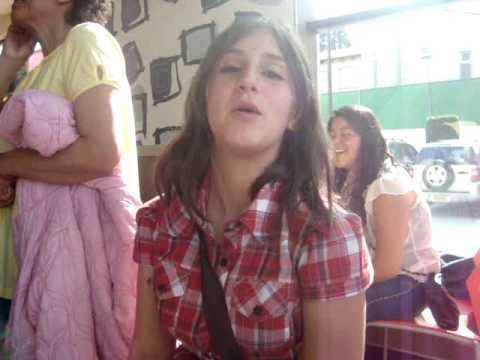 Filmography
Actress
-
Survivors (TV Series) (completed)
as
Kyla
2023
Gloria Trevi: Ellas soy yo (TV Series)
as
Lucy Trevi
- Más turbada que nunca (2023) - Lucy Trevi
- Presión aguda (2023) - Lucy Trevi
- Por eso deben obedecer (2023) - Lucy Trevi
- Siempre a mí (2023) - Lucy Trevi
- Con los ojos cerrados (2023) - Lucy Trevi
- Las chicas del coro (2023) - Lucy Trevi
- Aurora (2023) - Lucy Trevi
- Una nueva boda (2023) - Lucy Trevi
- La fábrica de dinero (2023) - Lucy Trevi
- La gallina de los huevos de oro (2023) - Lucy Trevi
- Castigo ejemplar (2023) - Lucy Trevi
- Espejismo de amor (2023) - Lucy Trevi
- Tejiendo la trampa (2023) - Lucy Trevi
- Una de cal y otra de arena (2023) - Lucy Trevi
- El encuentro (2023) - Lucy Trevi
2023
¿Es neta, Eva? (TV Series)
as
Alejandra
- Cita doble (2023) - Alejandra
- Día del padre (2023) - Alejandra
- Pole dance (2023) - Alejandra
- Mi primera fiesta (2023) - Alejandra
- Cotorreando con Tony (2023) - Alejandra
- Malas calificaciones (2023) - Alejandra
- Rescate animal (2023) - Alejandra
- Un novio para Alejandra (2023) - Alejandra
- Día sin clases (2023) - Alejandra
- Deudas y más deudas (2023) - Alejandra
- Centré al jefe (2023) - Alejandra
- El nuevo jefe (2023) - Alejandra
2022
Remnants (II)
as
Danielle Fernandez
2021
Parientes a la Fuerza (TV Series)
as
Lulú
- No es falta de amor (2022) - Lulú
- Vivan los novios (2022) - Lulú
- ¿Estas fingiendo? (2022) - Lulú
- Mentiras y rupturas (2022) - Lulú
- Farsante (2022) - Lulú
- Amor del bueno (2022) - Lulú
- Los fantasmas del pasado (2022) - Lulú
- Estrategia (2022) - Lulú
- Enfrentados (2022) - Lulú
- Clío es peligrosa (2022) - Lulú
- Recelo (2022) - Lulú
- Patrañas (2022) - Lulú
- Cambio de foco (2022) - Lulú
- La confesión de Andy (2022) - Lulú
- Declaración pública (2022) - Lulú
- No me gusta mentir (2022) - Lulú
- Una decisión absurda (2022) - Lulú
- Fuera de tiempo (2022) - Lulú
- No alcanza el amor (2022) - Lulú
- Libre (2021) - Lulú
- Limando asperezas (2021) - Lulú
- Escritor sumiso (2021) - Lulú
- Entre la espada y la pared (2021) - Lulú
- Una ex insidiosa (2021) - Lulú
- Una medida necesaria (2021) - Lulú
- Una nueva vida (2021) - Lulú
- Un paso adelante (2021) - Lulú
- Pura mala intención (2021) - Lulú
- Una voz conocida (2021) - Lulú
- Recuerdos borrosos (2021) - Lulú
- Golpe al corazón (2021) - Lulú
- Verdades a medias (2021) - Lulú
- Con el viento a su favor (2021) - Lulú
- Una mala idea (2021) - Lulú
- Una montaña rusa (2021) - Lulú
- Una oportunidad (2021) - Lulú
- Sin papeles (2021) - Lulú
- Un problema tras otro (2021) - Lulú
- Reacción exagerada (2021) - Lulú
- Mala jugada (2021) - Lulú
- Cuentas claras (2021) - Lulú
2019
A Bloody Christmas (Short)
as
Alejandra
2019
Silvia Pinal... frente a tí (TV Mini Series)
as
Luz María
- El show de Silvia y Felipe (2019) - Luz María
2011
Como dice el dicho (TV Series)
as
Fernanda / Brenda / Ximena
- Cuando la calumnia no mancha (2013) - Fernanda (as Nashla)
- El que a hierro mata- (2011) - Brenda
- Nadie sabe lo que está en la olla- (2011) - Ximena (as Nashla)
2008
La rosa de Guadalupe (TV Series)
as
Grecia / Luz / Malena
- El mundo sólo es uno (2012) - Grecia (as Nashla)
- La luz te va a salvar (2010) - Luz (as Nashla)
- Segunda oportunidad (2008) - Malena (as Nashla)
2009
Atrévete a soñar (TV Series)
as
Paola
- Rescate (2009) - Paola
- Con quién (2009) - Paola
- ¿Nos conocemos? (2009) - Paola
- Parte II: Llegando a la ciudad (2009) - Paola
- Parte I: Inesperado reencuentro (2009) - Paola
2005
Sueños y caramelos (TV Series)
as
Sofía
- Episode #1.2 (2005) - Sofía
- Sueños y caramelos (2005) - Sofía
Self
2021
Miembros al aire (TV Series)
as
Self - Guest
- Episode dated 14 January 2021 (2021) - Self - Guest
2017
Mercado Central (TV Series)
as
Self
- Treinta (2017) - Self
2017
Noches con Platanito (TV Series)
- John Brotherton/Jaylen Moore/Rocio Garcia/Nashla Aguilar (2017)
2005
La energía de Sonric'slandia (TV Series)
as
Self
- Navidad (2005) - Self
References
Nashla Aguilar Wikipedia
(Text) CC BY-SA