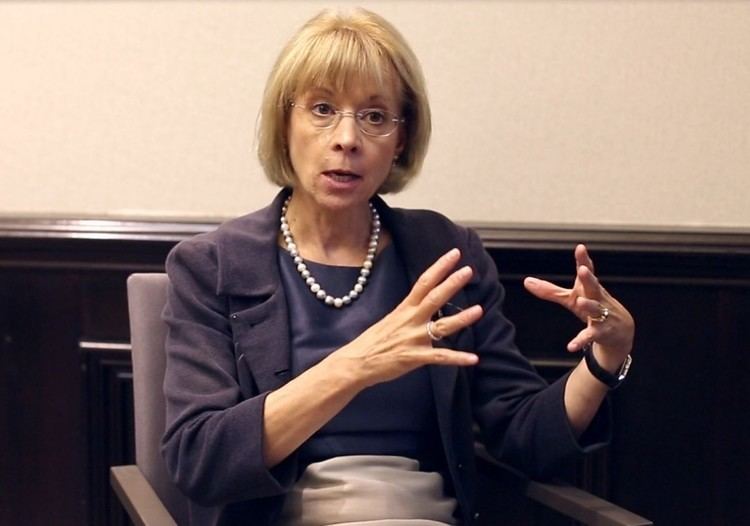 She holds an MBA (Finance & Marketing) from Columbia Business School, a bachelor's degree in economics from University of Rhode Island (Phi Beta Kappa), and received a Doctor of Laws (honorary) from University of Rhode Island.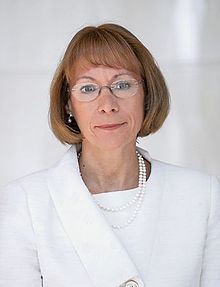 Early in her career, McKinstry held management positions with Booz & Company (formerly Booz Allen Hamilton, currently known as Strategy&), an international management-consulting firm, where she focused on assignments in the media and technology industries. In 1999, McKinstry worked as CEO of SCP Communications, a medical information company, before rejoining Wolters Kluwer to head its North American operations.
Before becoming a CEO of Wolters Kluwer in 2003, McKinstry was chief executive of the company's North American operations and had held a range of senior positions at subsidiaries, including chief executive of CCH Legal Information Services, now a part of Wolters Kluwer's Legal & Regulatory division. Earlier, McKinstry held product management positions with CCH INCORPORATED, now part of Wolters Kluwer'sTax & Accounting division. She is both the Dutch company's first American and first female chief executive. She has praised her board's "courage" in making the appointment and credits her deep group experience in helping with "the transformation from print to digital … as quickly as possible". Today three-quarters of Wolters Kluwer's revenue comes from online or electronic products, up from 71 percent in 2011, and 49 percent when the transition from print was launched at the end of 2008.
McKinstry is not a fan of quotas, but considers diversity a priority for the company. Currently Wolters Kluwer has 28% female executives (in 2003, only 20% had top leadership posts), 43% female managers, and 54% female employees. "In my experience it's key to have strong diversity at the middle management level because that is really what you draw on as you look to fill executive positions. If you don't have enough diversity at that level it's very difficult to be able to really get diversity at the most senior levels." She takes a hands on approach to making sure women are rising to the top, "We've been able to attract female talent because they see women leading different parts of the company. Diversity helps, it is a self-fulfilling prophecy."
Wolters Kluwer has a talent management program which identifies high potential executives, "We specifically work on programs to provide them with the right experience to ensure they're developing the kind of leadership skills that they would need to get to the top of the organization." Today many of the company's key businesses are run by women. Two of the largest divisions have female CEO's - Karen Abramson, CEO for Wolters Kluwer Tax & Accounting and Stacey Caywood, CEO of Wolters Kluwer Legal & Regulatory Shasha Chang is the Chief Executive Officer of Wolters Kluwer China since June 2009, overseeing all Wolters Kluwer activities in greater China, one of the key growth markets for the company. "In some companies, women tend to take on functional roles but at Wolters Kluwer, women have responsibility for a P&L. You have to have that kind of experience and track record if you eventually want to aspire to be a CEO of a company or to sit as a non-executive director of a multi-national," McKinstry says.
Innovation is the key to Wolters Kluwer's success. That's why the company invests 8-10% of its annual revenues in new product developments and encourages employees to bring forward innovative ideas. In 2012 McKinstry instituted a company-wide innovation contest to spur thought leadership, which also allows her to review the pool of talent, including women.
Nancy McKinstry is a member of the Boards of Directors of Sanoma Oyj and Abbott. She is also a member of the Advisory Council of the Amsterdam Institute of Finance, the Advisory Board for the University of Rhode Island, the Advisory Board of the Harrington School of Communication and Media, and the Board of Overseers of Columbia Business School. In August 2011, she was appointed by the Chinese State Council Information Office as a member of the Foreign Consultant Committee, given her astute business leadership and long-standing expertise in the information and publishing industry.
In 2012 McKinstry was ranked number 15 on Fortune's Global 50 Most Powerful Women in Business(and 13 in 2011.) She has been in the top 10 on this list in 2004, 2005, and 2006. She has been among the Financial Times' Top 50 Women in World Business for several consecutive years, being listed at number 17 most recently in 2011. In 2009 McKinstry was ranked number 43 on the Forbes list of 100 Most Powerful Women, on which she represented one of the two women from the Netherlands (the other being Neelie Kroes). In August 2011, she has been appointed by the Chinese State Council Information Office as a member of the Foreign Consultant Committee.
Nancy McKinstry is married and has two children, a son and a daughter. Her husband, an anesthesiologist, now splits his time between his job in New York and staying home with their children in the Netherlands.