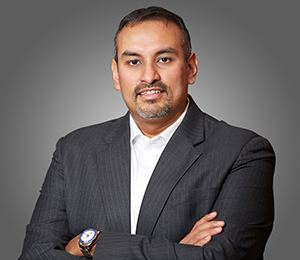 Namit is the eldest son of Bollywood film producer Naresh Malhotra and grandson of cinematographer M.N. Malhotra. He grew up in Mumbai, India and graduated with a Bachelor's degree in Commerce from H.R. College of Commerce and Economics, Mumbai.
In 1995, he enrolled in a computer graphics school, where he along with three of his teachers from the school started Video Workshop, an editing studio in his father's garage.
In 1997, Malhotra merged Video Workshop's business with his father Naresh Malhotra's Video Works, a film production equipment rental business to create Prime Focus.
And then after listing Prime Focus on the Indian stock exchanges through an Initial Public Offering (IPO), Namit became the first Managing Director and CEO of the newly listed company in 2006.
Later in 2008, Malhotra promoted Prime Focus Technologies (PFT) which was founded in Bangalore by Ramki Sankaranarayanan and Ganesh Sankaran.
Using Prime Focus world's proprietary View-D technology, Namit Malhotra set a milestone by converting Clash of the Titans to 3D in 8 weeks. He was then approached for projects such as Star Wars: Episode I, II & III, Harry Potter and the Deathly Hallows: Part 1 & 2, Narnia: The Voyage of the Dawn Treader, Wrath of the Titans, Transformers: Dark of the Moon and Shrek 2.
In October 2011, Malhotra resigned from his role as Managing Director of Prime Focus Limited. In 2012, he secured Standard Chartered Private Equity to invest in Prime Focus and diluted his stake in Prime Focus World to bring on-board Aid Capital Partners and Macquarie Capital Group in 2013.
In June 2014, Malhotra announced the merger of visual effects house Double Negative with Prime Focus World. In the following month, July 2014, Reliance Group announced a transaction to merge the film and media services business of Reliance MediaWorks with Prime Focus.
Malhotra returned to the board of Prime Focus Limited as Executive Chairman and Global CEO in June 2014.
In March 2015, FICCI honored Namit Malhotra with award for outstanding contribution to Indian AVGC (Animation, Visual Effects, Gaming & Comics) sector.