India




Hindi




Himachal Pradesh



Nalagarh is a city and a municipal committee in Solan district in the Indian state of Himachal Pradesh. It was the seat of the eponymous princely state during the British Raj, and known in medieval period as the state of Hindur. It was founded by the Chandella Rajputs in 1100 AD. At present Nalagarh is an emerging town for industries as it hosts production units for leather, steel, chemicals, thread mills and breweries; thus air pollution is quite a concern here. It is situated at 65 km distance from nearby major city Chandigarh. It has further been reduced to about 40 km after the opening of Chandigarh Siswan road.
Nalagarh is a gateway to Himachal Pradesh in North India, 300 km of north Delhi and 60 km from Chandigarh. The Fort which was built in 1421 during the reign of Raja Bikram Chand is located on a hillock at the foothills of the mighty Himalayas affording a panoramic view of the Shivalik hills beyond the Sirsa river.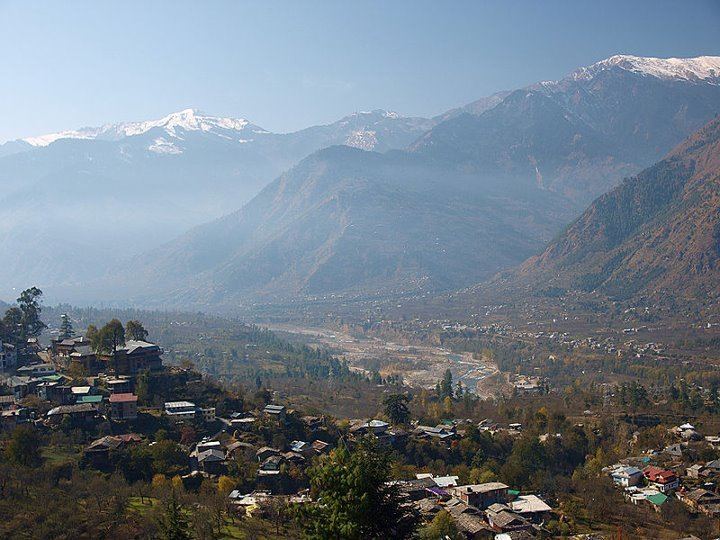 In the early twentieth century, Nalagarh State was one of the Simla hill states, under the government of the Punjab. The country was overrun by the Gurkhas for some years before 1815, when they were driven out by the British, and the raja was confirmed in possession of the territory. Grain and opium have, in the past, been main agricultural products.
Nalagarh was ruled by the Chandela Rajputs who originated from Chanderi in the Bundelkhand region of central India. Various other rajputs then inhabited this place including Thakurs, Tomara, Rathore, Parmar, Pawar, Panwar, Chauhan, Bais. Many have now stayed back as farmers in the Chikni Sirsa Valley
Fort Nalagarh surrounded by endless acres of greenery, with all modern amenities is an ideal retreat away from the madding crowd of metropolitan cities.
Nalagarh is a Semi Hilly Area. While the summers are hot and dry Winters are Dry and wet. Summers temperature does reach 45 degrees Celsius, also it could be Humid, Which Make "Feel Temperature" at 50 degrees Celsius. During rainy season strong winds are experienced. Yet Nalagarh Physically belongs to Himachal Pradesh but Look and feel of it is mostly like Punjab.More than 80% people are Punjabi. It is a town Which is close to Pinjore in Haryana, to Ropar in Punjab. The averrage annual rainfall is 600mm. During the year 2007 it has gone up to 1250mm. The soil strata contains mixed layers of clay soil, river pebbles and coarse sand in layers of 2m to 3m.
---
Nalagarh Wikipedia
(,)http://www.nivalink.com/watermark.ashx%3FImageUrl%3Dhotelimages/uploads/22520140946355681403.jpg(,)https://mysterioushimachal.files.wordpress.com/2012/03/295465_232861356756613_121600367882713_668720_5401154_n.jpg(,)https://indiantouristspotdotcom4.files.wordpress.com/2013/04/ab83f-kutharfort.jpg(,)http://image.slidesharecdn.com/veerplastics-110603023650-phpapp02/95/veer-plastics-9-728.jpg%3Fcb%3D1307068765(,)http://www.traveladvisers.com.hk/images/india13/clip_image009.jpg(,)http://im.hunt.in/cg/Him/About/Profile/History/historyofhim6.jpg(,)http://3.bp.blogspot.com/-Fo6QcfV6Qpc/UgHB3lhjlfI/AAAAAAAAARI/goO4xoxSujw/s1600/nalagarh.jpg
(,)http://www.nivalink.com/watermark.ashx%3FImageUrl%3Dhotelimages/uploads/82020131129585648616.jpg(,)http://gatewaysol.com/projects/heritagehotel/images/jai1.jpg(,)http://i1.ytimg.com/vi/zedhQvFavZM/0.jpg(,)http://www.horizontravelindia.com/wp-content/uploads/2013/12/images7.jpg(,)http://i.ytimg.com/vi/fQObuVo8fQw/0.jpg
(,)http://www.cleartrip.com/places/hotels//1605/160516/images/Restorent_w.jpg(,)http://media-cdn.tripadvisor.com/media/photo-s/01/5e/4a/7a/roof-top-restaurant-nalagrh.jpg(,)http://www.cleartrip.com/places/hotels//1605/160516/images/room1_w.jpg(,)http://media-cdn.tripadvisor.com/media/photo-s/01/10/43/0d/nalagarh-conference-center.jpg(,)http://media-cdn.tripadvisor.com/media/photo-s/01/9c/72/19/nalagarh-town-from-the.jpg(,)http://www.nivalink.com/watermark.ashx%3FImageUrl%3Dhotelimages/uploads/4120141437425309297.jpg%3F1429574400045(,)http://www.cleartrip.com/places/hotels//1605/160516/images/Swimming_w.jpg(,)http://www.team-bhp.com/forum/attachments/travelogues/1301312d1413874530t-found-new-paradise-nalagarh-fort-himachal-pradesh-bar3.jpg(,)http://edge.ixigo.com/img/rohilla-shopping-mall-images-photos-52e11178e4b012efb96aa59f.jpg(,)http://www.nivalink.com/watermark.ashx%3FImageUrl%3Dhotelimages/uploads/72720131515165593584.jpg(,)http://media-cdn.tripadvisor.com/media/photo-s/01/af/ee/1c/old-furniture.jpg