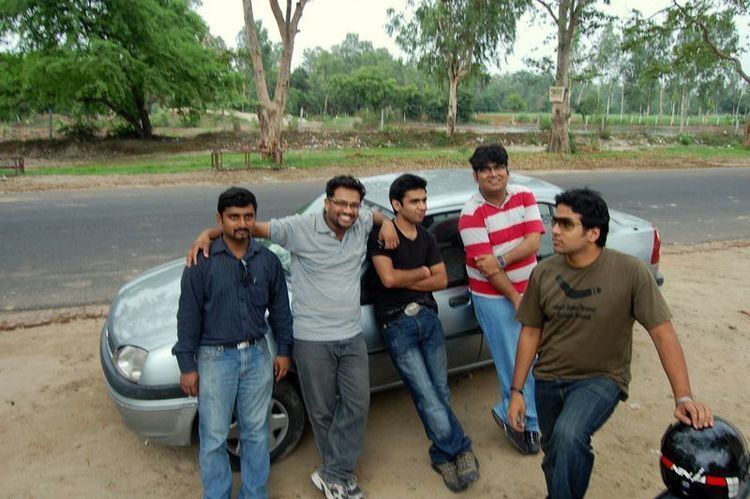 Najibabad is located at 29.63°N 78.33°E / 29.63; 78.33. It has an average elevation of 295.5 metres (1014 feet).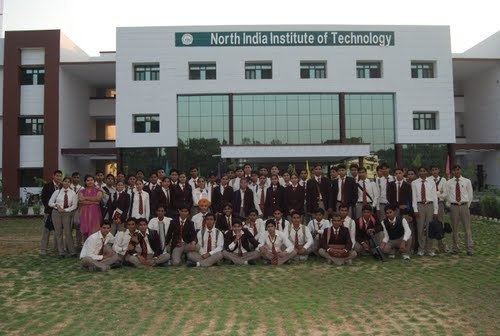 The current Member of Legislative Assembly (MLA) from Najibabad is Tasleem Ahmed . The current Municipal board chairman is Mohammad Moazzam Khan. Najibabad is part of Nagina parliamentary constituency, and current Member of Parliament is Yashwant Singh (BJP).
Nawab Najib-ud-Daula, also known as Najib Khan was a noted Rohilla Muslim warrior and serviceman of both the mughal empire and the Durrani empire, Nawab Najib-ud- Daula was a noted Rohilla tribal chief in 18th century Rohilkhand, who in the 1740s founded the city of Najibabad in Bijnor district, India where he established the present day city of Najibabad, a state of Najibabad independent from Rohilla tribes, and received the title, "Nawab Najib-ud-daulla". From 1757 to 1770 he was governor of saharanpur, ruling over Dehradun.Many architectural relics of the period of Rohilla he oversaw remain in Najibabad, which he founded at the height of his career as a Mughal minister. Najibabad city is a city founded by Nawab Najib-ud-Daula, also known as Najib Khan and the city is also known as "GATEWAY OF HIMALAYAS" and "shehro ka shehar"
He succeed Safdarjung as grand wazir of the Mughal Empire and was a devoted serviceman of the Mughal Emperor Alamgir II later in his career he was known as Nawab Najib-ud- Doula.
After his death he was succeeded by his son Zabita Khan. His cemetery is still in present day, Najibabad
In Najibabad, there was a fort of great Sultana Daku or "The Sultan Bandit". The fort is still situated in Najibabad
Najibabad is also the native place of the illustrious Sahu Jain family - brothers Sahu Shanti Prasad Jain and Shreyans Prasad Jain and their nephew Sahu Ramesh Chandra Jain were born here. The descendants of the Sahu Jain family own the Times Group and its parent company, Bennett, Coleman & Co. Ltd. That runs the world's largest selling newspaper.
Najibabad has four sites protected by the Archaeological Survey of India :
Cemetery of Nawab Najib-ud-Daula
Pathargarh Fort built by Najib-ud-Daula (Famous by Sultana Daku ka Qila)
Portion of the old Rohilla Palace (called is Thanna)
Tomb of Nawab Najib-ud-Daula
Other historical sites include:
Jama Masjid
Mordhaj also known as Munawar Jar with lofty mound Called chaar minar
Nanhe Miya Ground in Pai bagh street
Hazrat Shah Vilayat Dargah (Mubarakpur, Kalheri)
Hazrat Kamal Shah Dargah(kalheri)
The main Industries of the city are:
Mansarovar Bottling Company
Singhal Refineries
Thums up factory
Alamdar saw mills Pvt Ltd.
Chandra Kaththa Industries Ltd.
Mansarovar Paper Mills ltd.
Badri-Kedar Paper mills ltd.
Indian oil, HP, Bharat Petroleum Depot.
JMK International Industries
Kohinoor Bangle Store.
Kohinoor Shopping Complex.
Najibabad also has an All India Radio center. The town is an important trade center for timber, sugar and grain. There are manufacturing units which deal with metal, shoes, blankets, shawls and cotton
In 1901, Najibabad had a population of 19,568. Even today, several architectural remains of Rohilla magnificence can be found within the city
The Najibabad Nagar Palika Parishad has population of 88,535 of which 46,372 are males while 42,163 are females as per report released by Census India 2011.
Population of Children with age of 0-6 is 12697 which is 14.34% of total population of Najibabad (NPP). In Najibabad Nagar Palika Parishad, Female Sex Ratio is of 909 against state average of 912. Moreover Child Sex Ratio in Najibabad is around 879 compared to Uttar Pradesh state average of 902. Literacy rate of Najibabad city is 67.46% lower than state average of 67.68%. In Najibabad, Male literacy is around 71.12% while female literacy rate is 63.45%.
According 2011 Census.
Najibabad has a number of schools & Colleges. The colleges in the city include:
Islamic vision school (IVS)
Imperial International School (C.B.S.E affiliated School)
Krist Jayanti School.(C.B.S.E)
Gurukul International School (C.B.S.E)
Walia Globle Academy (C.B.S.E)
Moolchand Public school (C.B.S.E )
Chandra shekhar ITI.
Najibabad Private ITI.
St. Mary's School.(I.C.S.E)
Modern Public School (C.B.S.E)
R.R Morarka Public SChool(C.B.S.E).
M.D.S Inter College (U.P Board)
Acharya R.N.Kela Inter College (U.P.Board)
Qasmiya Inter College (U.P. Educationa Board)
Government Inter College "GIC" (U.P Board)
Shri Guru Ram Rai Public School(C.B.S.E)
Shreya Public School(C.B.S.E)
iqra international school(c.b.s.c.)
CITY PUBLIC SCHOOL (C.B.S.E.)
Degree Colleges:
North India College of Higher education
Sahu Jain Degree College
SSD College of Higher education
Rama Jain Degree College
North India Group of Law
Grater Valley group of institute
Engineering Colleges
North India Institute of Technology
Institute of Information Technology & Science
Indian Institute Of Distance Education And Learning
aisha peramedical college
Najibabad Degree College
mahavatpur billoch[sultana ka kila], Sahanpur, Jalalabad, Sikandarpur basi, Guniyapur, Gajraula Paimar, mirampur bega, Himayoupur Iddu, Sabhachandpur Mohan urf Makhwara, Padarathpur, Issepur, Sikroda, Lalpur, Samipur, Chandanpura, Badiya, Rajpur Nawada, Raipur, Jogirampuri, kawariwala urf hakimpur qazi Kalanpur Buzurg Urf Bahupura & Mouzam pur tulsi urf(Garhi)dhanora(Adarsh nagar) (Subhash nagar), Bashirpur, Najibabad, Nangla Ubbhan (Ubbhanwala) & Sheikhpurgaru (Himalayan colony), Shahnawaz Pur (Alias Kharampur) & Alawalpur Nenu, Bhaguwala, Mandawli Shakarpuri, Jwali lala (jwali Khurd), Rasoolpur Said(Saidpuri). And other Villages