NRG is a South Korean boy group. Their name is an acronym for New Radiancy Group. Originally a five-member group consisting of Chun Myung-hoon, Lee Sung-jin, Noh Yoo-min, Moon Sung-hoon, and Kim Hwan-sung, NRG has undergone inumerous line-up changes through their career. After multiple years on a supposed disbandment, they are expected to release an album in 2017, though no dates have been announced.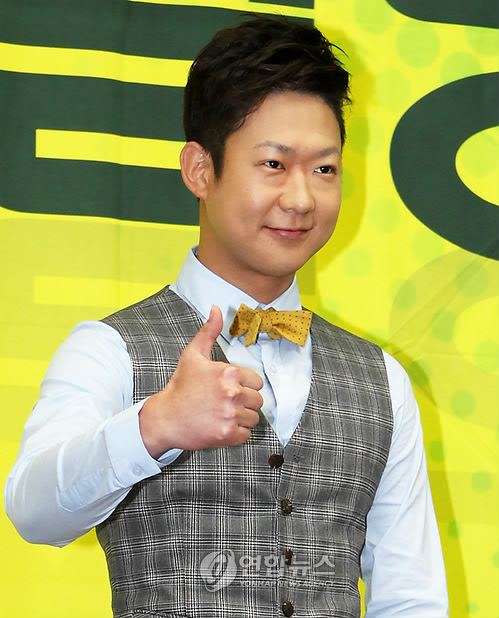 Lee Sung-jin (Hangul:이성진; Hanja: 李成眞); born (

1977-02-05

) February 5, 1977
Chun Myung-hoon (Hangul: 천명훈; Hanja: 千明勛); born (

1978-04-06

) April 6, 1978
Noh Yoo-min (Hangul: 노유민; Hanja: 盧裕敏); born (

1980-10-12

) October 12, 1980
Moon Sung-hoon (Hangul: 문성훈; Hanja: 文成薰); born (

1980-10-15

) October 15, 1980 ; left in 2005
Kim Hwan-sung (Hangul: 김환성; Hanja: 金煥成); born

February 14, 1981

(

1981-02-14

); deceased June 15, 2000(

2000-06-15

) (aged 19)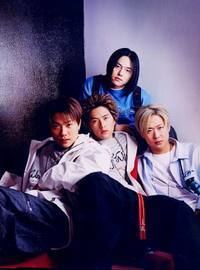 Members Lee Sung Jin and Chun Myung Hoon originally debuted in 1996 as duet under the name HamoHamo and released one album with moderate success from the singles, "Papillion" and "Pangpang." At the time, members Moon Sung Hoon and Noh Yoo Min where performing as HamoHamo backup dancers, and were discovered by producer Kim Tae Hyung as they were hanging around outside the studio of the music show, "A Break."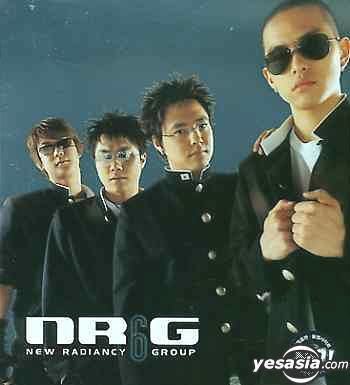 With HamoHamo's less than successful debut, Sung Jin, Myung Hoon, and producer Kim Tae Hyung decided to start a new group with backup dancers Sung Hoon and Yoo Min. NRG (New Radiancy Group) was then created when Kim Hwan Sung, former member of KKebi KKebi, was added to the line up.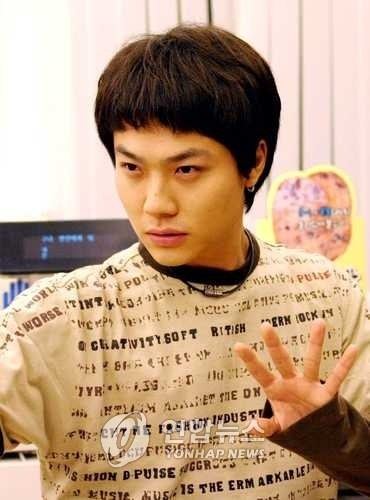 NRG debuted on October 28, 1997 on the cable showMusic Tank with the single "I Can Do It". Two weeks after their debut, the group held an MC spot for ten weeks on the show. Their first album New Radiancy Group sold over 200,000 copies in South Korea, making them the pioneers of high energy dance music. At the 1998 SBS Popular Song Awards, NRG won the New Face Award (Best Male New Artist).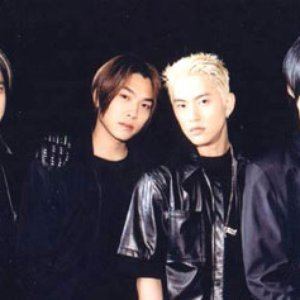 NRG's second album Race was released that same year, and featured more high energy dance songs like "Messenger", selling over 300,000 copies in South Korea. With the second album, NRG was also able to find success outside of Korea, selling albums in both China and Japan. NRG became the first South Korean musical group to actively market themselves in China, where they have sold over 100,000 copies. Today, NRG is widely credited as one of the pioneers of the Korean Wave (Korean Hallyu) that first swept through Asia in the late 1990s.
In 1999, Sung-jin left the group to pursue a career in acting and hosting, while Myung-hoon took a less visible role in the group by writing and composing 2 songs for the album and not actually performing with them. The remaining three members release their third album, NRG 003, which wasn't as successful as the first two. Some fans contest that Sung-jin and Myung-hoon did not choose to leave NRG, but were rather cut from the line-up as they were not as popular as the other three members. The three member group also released a Christmas album that year titled Kiss In Christmas.
The trio than started working the fourth album. It is unknown what the original plans for this album were.
In 2000, the reunited NRG halted their fourth album activities after member Hwan Sung began to experience a high fever and abdominal pains. He was eventually hospitalized, though doctors were initially unsure of what was causing his illness. After a span of 6 days in which his health rapidly deteriorated, Hwan Sung was diagnosed with malignant viral pneumonia, eventually lapsing into a coma and placed on life support when doctors pronounced him brain dead. As he lay in the Intensive Care Unit, his bandmates sat in disbelief and prayed for a healthy recovery, but after much anguish, Hwan Sung's parents decided to remove him from life support.
Surrounded by his family and bandmates, Kim Hwan Sung died at dawn on June 15, 2000 at the age of 19 years, and today, still survives by his parents and older sister.
Hwan Sung was cremated on June 17. His funeral was attended by thousands of fans and other popular Korean musical acts of the time, in particular the K-pop group, H.O.T. who was close to NRG.
In July, one month following Hwan Sung's death, NRG held a concert in his memory in China. In front of hundreds of mourning Chinese fans (along with Hwan Sung's parents and older sister,) the members tearfully performed some of NRG's biggest hits.
After their concert in China, the members went on a one-year hiatus to mourn Hwan Sung's passing and considered permanently disbanding the group. However, Hwan Sung's father persuaded Sung Hoon and Yoomin to stay, and also convinced Myung Hoon and SungJin to resign, making them a 4 member group. They decided to stay together and work even harder to make Hwan Sung's dreams of becoming a top band and receiving a #1 hit become a reality.
NRG's fourth album Sorrow was released in 2001 with the title track written for them by H.O.T. member, Kangta. In August 2001, NRG held their first concert in Korea, paying tribute to Hwan Sung by performing "Good Bye My Friend" and "Antonio" (Hwan Sung's nickname) which was written and composed by Myung Hoon.
Almost 4 years after the death of Kim Hwan Sung, NRG returned with their fifth album Hit Song in 2003. Their smash hit single, "Hit Song", written and composed by Myun Hoon, brought the group their first #1 song. NRG won the SBS 2003 Mutizen Song (Most Popular Song) Award, Singer of The Year. They were named one of the top ten singers in Korea in 2003.
NRG dedicated their awards to Hwan Sung, crediting him for their success, stating that they felt as if a weight was finally lifted off of them, as they were finally able to make Hwan Sung's dream come true. Sung Hoon stated that, where there was once only sorrow when visiting Hwan Sung, there is now a greater sense of ease.
In 2004, NRG released their sixth album New Radiancy 6 Group. The title track placed 4th in the pop charts as the World Cup neared, and was fitting for the occassion. However, the song, "Hurray For A Virile Son Of Korea" did not climb. Soon afterward, Moon Sung Hoon announced that he would not resign with NRG, and left the group for unspecific reasons, and NRG was promoted as a three member group once again.
In 2005, NRG released their seventh album, One of Five. However, Myung Hoon and Yoomin went through physical changes as they neared their thirties, which resulted in low album sales. Soon after, NRG announced that the group would go on hiatus due to the fact that 2 members were starting military service. They performed their concert "Farewell NRG," at Xenia Club on October 27, 2005, in Beijing. Following Sung Jin's return in 2008, the group released their single "Eternity". In 2009, Lee Sung Jin was arrested for an alleged scam for gambling and up to this day, he is still being investigated. The remaining members then chose to go their separate ways following the incident.
In 2010, No Yoo-min married his wife, who is 8 years older than him. He even appeared as a full-time member of Hot Brothers.
In 2011, Chun Myung-hoon became a permanent guest on 100 Points out of 100. He also released his first solo single, "Jungle."
On October 22, 2016, a fanmeeting was held by NRG. At the meeting, Chung Myung-hoon announced that NRG would be getting back together with all the members except for Sung-hoon, and plan to release the eighth album in 2017. However, it is unknown if they have chosen to resign with Music Factory, or when the album is set to be released.
"I Can Do It" (할 수 있어) (New Radiancy Group)
"Breakfast At Tiffany's" (티파니에서 아침을) (New Radiancy Group)
"Making Love" (사랑만들기) (Race)
"Messenger" (Race)
"You! Me!" (NRG 003)
"Face" (NRG 003)
"Sorrow" (비) (Sorrow)
"Hit Song" (Hit Song)
"Friend" (친구) (Hit Song)
"Hurray For A Virile Son Of Korea" (대한건아 만세) (New Radiancy 6 Group)
"별책부록" (One of Five)
"Eternity"
New Radiancy Group (1997)
Race (1998)
NRG 003 (1999)
Sorrow (2001)
Hit Song (2003)
New Radiancy 6 Group (2004)
One of Five (2005)
TBA (2017)
1998: Season's Greeting
1999: Kiss In Christmas
2000: 2000 Live Concert In China
2002: NRG 1st Concert with Antonio
NRG's early albums featured Hi-NRG dance music theme. In those albums, many eurobeat songs, (especially songs in the Super Eurobeat compilation,) were illegally sampled. Back then, in Korea, eurobeat had little popularity, so it wasn't surfaced as a trouble.
"I Can Do It (할 수 있어)" : Valentina — Wake Up Honey
"Making Love (사랑만들기)" : Virginelle — Lovin' Like a Fire
"Hey Ya" : Niko — Night of Fire
"Marathon" : Larabelle — Love As a Weapon
Instruments of DestructionThe Transformers The Movie: Original Motion Picture Soundtrack · 1987
Sexy BabyRoulette · 2014
Ek kan Jou nie KeerRoulette · 2014