Birth name

Maneepat Myra Molloy




Siblings

Nina Molloy




Role

Singer




Name

Myra Molloy




Occupation(s)

Singer, actress









Born

September 18, 1997 (age 18)Bangkok, Thailand (

1997-09-18

)


Origin

Los Angeles, California, U.S.




Website

http://www.maneepat.com https://www.twitter.com/ManeepatMolloyhttps://www.instagram.com/MyraMolloy


Genres

Pop music, Crossover music


Similar People

Jesse Kinch, Sarah Darling, Bell Nuntita, Matt Molloy, TGT




Profiles




Twitter
wishing you were somehow here again by myra molloy
Maneepat Myra Molloy (Thai: มณีภัสสร มอลลอย; RTGS: Maniphatson; born 18 September 1997), nicknamed Myra (ไมร่า), is a Thai - American singer and actress, soprano, classical crossover and pop artist. In 2011 at age 13 Myra won the premier season of Thailand's Got Talent with her performances of a combination of cross-over classical and Broadway songs. In August 2014 at age 16, she placed Top 6 on ABC television's Rising Star USA.
Contents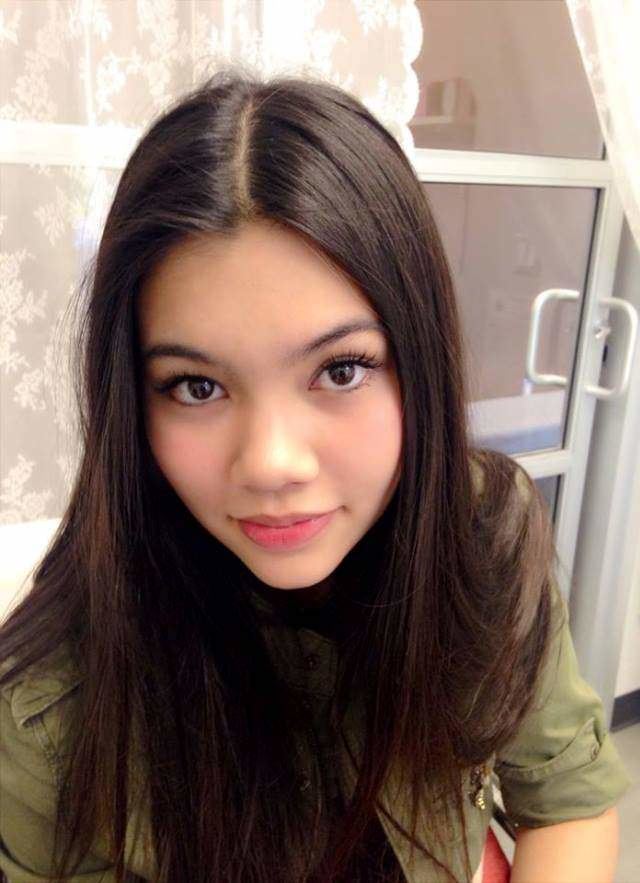 Moana how far i ll go by myra molloy and sea stars multi language
Background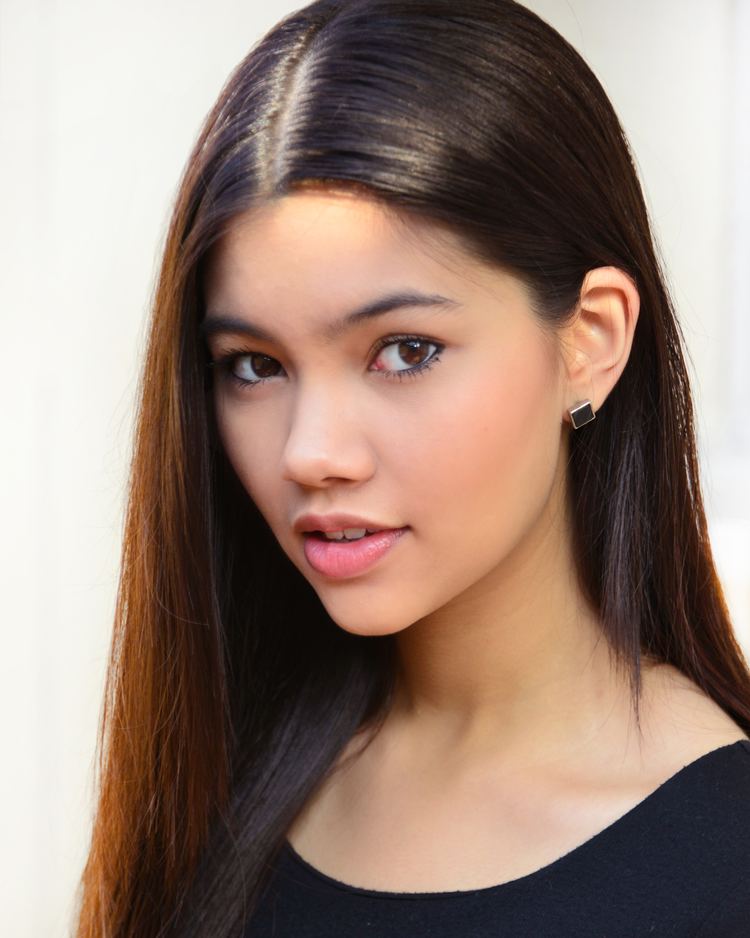 Myra was born in Bangkok to an American father and Thai mother. She has a younger sister, Nina. From an early age, Myra made frequent trips to New York City where she fell in love with Broadway. She was fascinated by The Phantom of the Opera, more than once standing through the entire performance with her $26 standing-room ticket. She still tries to attend every musical that she possibly can.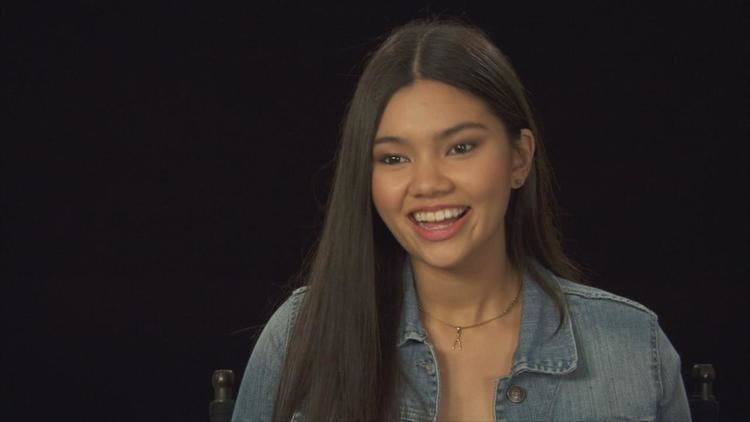 Myra started playing violin when she was 5, later switching to the viola. She was a member of her school orchestra, as well as Senior and Chamber Choirs. Myra was the first vocal scholar at Shrewsbury International School Bangkok at age 9.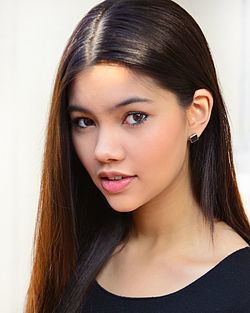 Myra began singing lessons at age eight. After two months, her teacher entered her for her first singing contest, representing her school in a nationwide competition, and she won first place. Her father posted a clip of her performance on YouTube and it went viral, receiving 3,000,000 views and ranked fourth place in jazz globally in 2009. Myra went on to win several prestigious Thai music competitions including a prize from the Princess of Thailand.
In 2011 when Myra was 13, she decided to enter the first season of Thailand's Got Talent. A big fan of the show in America and Britain, she enthusiastically went to the Thai auditions only a few miles from her home. In the competition she sang Time to Say Goodbye, Think of Me, Pie Jesu, and the Thai pop song "Star". Myra wowed Thai audiences winning the first season of Thailand's Got Talent and creating a national fascination with Western classical-crossover music. The founder of Bangkok Grand Opera said he opened his new production company based on the increased interest in Western classical music as a direct result of Myra's performances.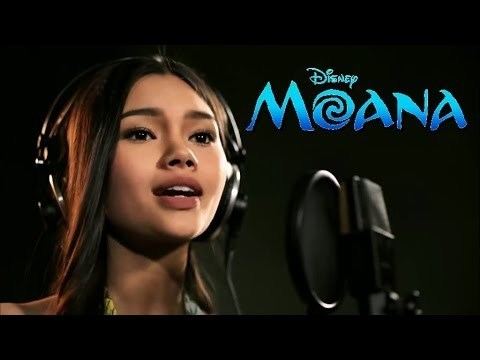 Since winning the competition in 2011, Myra has performed regularly with the Siam Sinfonietta Orchestra and Bangkok Opera. She regularly sings at major events including The Thai National Film Awards, The British Embassy Celebration of Queen Elizabeth II's birthday, The Asia-Pacific ICT Awards, numerous music festivals and concerts, and regularly at corporate events for major international companies including Rolls Royce, Samsung, Johnson & Johnson, Shiseido and many more.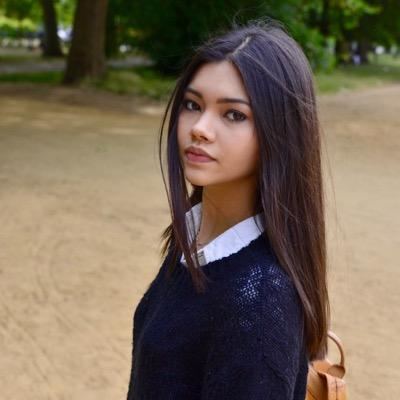 Myra has performed in Paris, China, Singapore, Thailand, and the United States singing in different languages including English, Thai, Chinese, German, French, Italian, Spanish and Latin. She enjoys singing classical, pop, musicals and Jazz.
In 2012 she landed her first major theatrical role, playing the young Reya in Reya the Musical, based on a popular work of Thai fiction by Thaithow Sucharitkul, music by Somtow Sucharitkul. Every performance of the musical sold out.
In late 2012, Myra sang from the audience at a David Foster concert in Bangkok, impressing him with her clear soprano voice. Later in the concert David invited Myra on stage to sing a duet with tenor Fernando Varela. David auspiciously commented, "I'm sure I will be seeing a lot more of you." Then in April 2013 David invited Myra to perform with him in Malibu, California USA at the 65th anniversary of Israel.
Deciding to pursue her singing and acting career more seriously, Myra decided to move to Los Angeles on July 4, 2013. Myra started her junior at Beverly Hills High School in August 2013. (She already received her high school diploma from her English school in Thailand.)
In March 2014, she saw the Rising Star open call on the web. Myra decided to apply online and went to the audition in Los Angeles on April 15. After her callback audition, she made it to the final 32 contestants and was one of the 10 performers on the premiere episode of Rising Star on ABC on June 22, 2014. Myra placed sixth in Season 1 of Rising Star on August 17, 2014 at age 16.
Myra has participated in many prestigious events including performing for Ban Ki-Moon, the Secretary General of the United Nations at Jazz at Lincoln Center in New York (December 2015) and the New Year countdown at Wat Arun in Bangkok Thailand (2015–16). Concerts include A Magical Night with Andrea Bocelli (2015), singing with Kenny G at the Kenny G River Jazz Festival (2014), and performing with David Foster at several concerts and events (2013–16).
Myra played the character Wish in HBO Asia's original series Halfworlds II (2016). She also co-wrote and performed several songs for the series. In November 2016, Myra performed the songs and voice of Moana in the Thai version of the Walt Disney Studios animated film. Myra is currently a merit scholarship student at Berklee College of Music in Boston Massachusetts where she is studying singing and song writing.
Performances
2011
Elle Fashion Week @ Central World
Bangkok British Embassy 2011 celebration of H.M. Queen Elizabeth II's birthday
Asia-Pacific ICT Awards (APICTA)
2012
City of Bangkok New Year Concert with Siam Sinfonietta
Silverlake Jazz Fest 2012
Paris-Bangkok, A Tout Jamais
Thailand's Got Talent, Show on Stage
Chanel 3 Mother's Day concert
Rolls Royce VIP Dinner / Product Launch (Singapore)
River Jazz Festival 2012
Shiseido 40th Anniversary in Thailand
Boots Thailand, 200th Store Opening Celebration
Day Day Up Hunan TV, number 2-3 ranked TV show in China
Performed HM the King Bhumibol's compositions, translated into French, at the Musee du Quai Branly in Paris, France in the concert A Tout Jamais.
Samsung South East Asia Forum 2012
Gitasiravadha concert in front of HRH The Thai Princess and the Prime Minister
Beauty Gems 48th Anniversary
Chanel 3 Children's Day concert
2013
Second Annual City of Bangkok New Year Concert with Siam Sinfonietta
British Embassy Bangkok Celebration HM Queen Elizabeth II Birthday
Hua Hin Jazz Festival
Performed with David Foster at the event "The Israeli Consulate Celebrates Israel's 65th Independence Day: Celebrates Flavors of Israel, Honors Larry Ellison" on April 11, 2013 at Nobu Malibu, Los Angeles
Suphannahong National Film Awards
Covidien Asia-Pacific Gala Dinner
Press launch Maya Chiang Mai
Mahler Titan Concert
Chevrolet Dealer Awards
Singha 80th Anniversary Celebration Concert
Magnum Cafe Siam Center Opening
2014
Semi-finals on Rising Star.
Quarter finals on Rising Star.
Sudden Death on Rising Star.
Duel round on Rising Star.
Live Audition on ABC television's Rising Star.
Kenny G River Jazz (Bangkok)
National Concert Tour, sponsored by the Finance Ministry of Thailand
City of Bangkok New Year Concert III
2015
The Masterpiece Koh MrSaxman Concert
Portland State University Cultural Night
A Magical night with Andrea Bocelli
Jazz at Lincoln Center
City of Bangkok New Year Concert IV
Thailand Countdown at Wat Arun
2016
Moana, a Walt Disney Studios animated feature film
Halfworlds II, an HBO Asia original series
Dracula, Blood is Life theatrical production
Recordings
2016: How Far I'll Go (Thai version) on Walt Disney Records
2016: Blood Is Life on Ewing Entertainment
2015: Could It Be You on Chillin' Groove Records
2014: Con Te Partiro on Capitol Records, USA
2014: Gravity on Capitol Records, USA
2014: Stars on Capitol Records, USA
2014: Your Song on Capitol Records, USA
2014: Chandelier on Capitol Records, USA
2012: Why Can't I Dream from Reya The Musical
2011: Serment au Clair de Lune from the concert A Tout Jamais, a collection of H.M. The King of Thailand's songs translated into French.
Theater and Opera
2016 Dracula, Blood is Life. Myra played Lucy in the Bangkok theatrical production.
2016 The 33 Gods, an opera by Somtow Sucharitkul.
2012 Myra as the young Reya in Reya the Musical. The play is based on the book by famed Thai writer Thaitao Sucharitkul. Music by Somtow Sucharitkul.
2012 Myra as Tiger in "A Boy and a Tiger" by Bruce Gaston at Impact Arena
2006 Myra sang in the children's choir in the Bangkok Opera production of Ayodhya by Somtow Sucharitkul
Awards
2014 Top 6 in America's ABC "Rising Star"
2011 Winner premier season Thailand's Got Talent
2008 First prize trophy from HRH The Thai Pricness Future Park Junior Talent Award 2008
2008 Winner Dutchmill Kids Star Talent Contest 2008
2008 Winner Fairbairn Exhibition Scholarship (Shrewsbury International School)
2007 Winner Nescafe My Cup Fantasia 2
2006 Winner MIFA Singing Contest 2006 (at age 8)
References
Myra Molloy Wikipedia
(Text) CC BY-SA